Biden Wants Airlines to Compensate Travelers for Delayed and Canceled Flights
Proposed regulations would require airlines to do more when they are at fault for major disruptions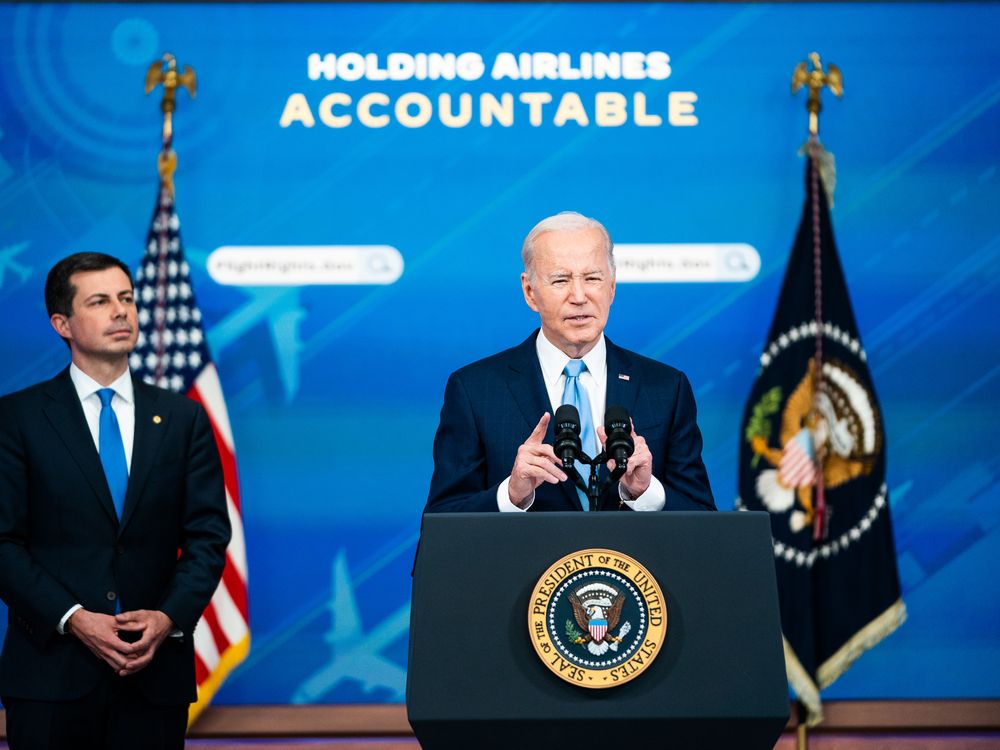 After waking up early, shelling out $50 for an Uber and sitting in traffic, you finally arrive at the airport, only to see the word "canceled" next to your flight number on the board. Modern air travel can be a logistical nightmare.
Now, the Biden administration hopes to make such scenarios a little less painful.
On Monday, President Joe Biden announced that he will be proposing new rules requiring airlines to compensate customers experiencing lengthy flight delays or cancellations that are within the carrier's control.
"I know how frustrated many of you are with the service you get from your U.S. airlines, especially after you, the American taxpayer, stepped up in 2020, in the last administration, in the early days of the pandemic, to provide nearly $50 billion of assistance to keep the airline industry and its employees afloat," said Biden during the announcement at the White House. "You deserve to be fully compensated."
In addition to refunds, the administration would like airlines to provide customers with cash payments following major travel disruptions. These payments would cover expenses like staying in a hotel, buying a meal, hailing a cab or booking an Uber or Lyft.
In recent years, passengers have come to expect travel headaches, particularly when flying on high-traffic dates. For instance, thousands of flights were canceled during Memorial Day weekend last year. Over Christmas, winter storms caused significant delays, and Southwest Airlines notoriously canceled around 70 percent of its flights, stranding customers for the holidays.
"We depend on airlines to get us to weddings, vacations and job interviews that often wind up being some of the most important and memorable events in our lives," said Transportation Secretary Pete Buttigieg, who joined Biden for Monday's announcement. "And our economy depends on these airlines doing a good job."
The new proposal follows Buttigieg's earlier efforts to improve airlines' customer service. Last year, the Transportation Department released an online tool showing which airlines compensate customers for delays and cancellations and what they provide.
Since then, some airlines have changed their policies. "Now, 9 major airlines cover hotels, 10 cover meals, 10 rebook for free," said Biden. "And that's real savings for middle-class and working-class families."
The administration hasn't yet released the details of the new regulations, such as what will count as a "controllable" delay or cancellation.
According to a statement from Airlines for America, a trade association representing some of the country's largest airlines, more than half of last year's cancellations were due to extreme weather. "U.S. airlines have no incentive to delay or cancel a flight and do everything in their control to ensure flights depart and arrive on time—but safety is always the top priority," writes the group. "We have the safest air travel system in the world because we never compromise on safety."
David Pekoske, administrator of the Transportation Security Administration, predicts that a record number of travelers will be flying this summer, surpassing pre-pandemic numbers, according to Bloomberg's Alan Levin and Ellen M. Gilmer.