The Acropolis Adopts Crowd Control Measures for the First Time
The increasingly popular tourist destination in Greece is becoming overwhelmed with tourists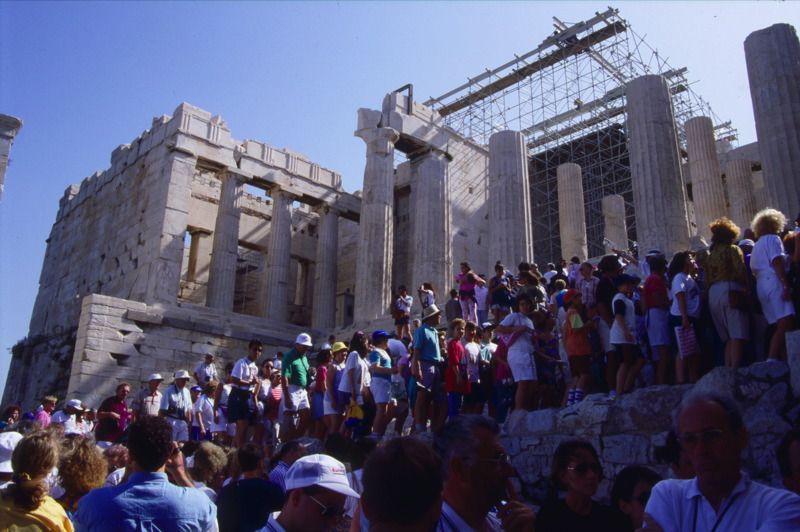 Greece attracts millions of tourists every year—and now, one of its ancient historical sites is feeling the pressure. Officials announced last week that the Acropolis, one of Athens' most famous landmarks, will adopt crowd control restrictions for the first time in its history. 
"Measures will be fully enforced by the end of the month," says Lina Mendoni, the country's culture minister, per the Observer's Helena Smith. 
These new policies will include a timed entry system, electronic ticketing and expedited entry for organized groups.
The announcement comes as record crowds surge through the landmark's concrete walkways. Some 17,000 tourists visit the Acropolis every day, and "visits in June and early July alone increased by 80 percent compared to 2019," adds Mendoni.
Caroline Kutek, 30, is an American customer services operator who recently visited the Acropolis. She told Joanna Adhem of Euronews that she was surprised by the size of the crowds. "The wait and the amount of people that are here are definitely overwhelming," she said.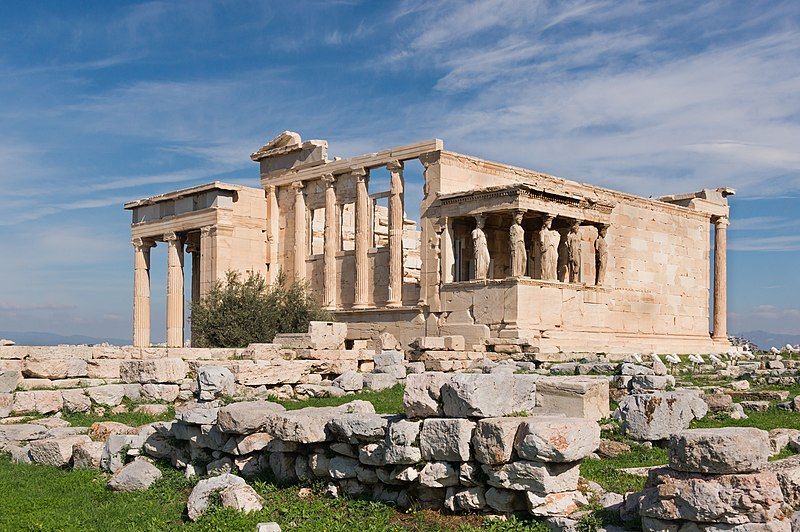 What's driving the change? Tourist destinations around the world experienced a surge in popularity after the end of pandemic travel restrictions, and Greece was no exception. Another problem is the rise of large cruise ships, as Lysandros Tsilidis of the Federation of Hellenic Associations of Tourist and Travel Agencies tells the Observer.
"In the past, these cruise ships had the capacity to carry a few thousand, the population of a large village," says Tsilidis. "Now the vessels are so big you've got the size of a small state on board, and at least 30 percent of all of those passengers will have pre-purchased tickets to visit the Acropolis."
Back in 2018, Oliver Smith of the Telegraph reported that overtourism in Greece was already affecting local economies. For instance, travel writer Jane Foster told the publication that she used to live in an Athens neighborhood once populated by students. But as tourism boomed, owners "[chose] to rent by the day (through Airbnb) to tourists rather than by the month to students," she said. "That's a massive problem for locals."
The Acropolis has seen other changes in recent years, including the addition of a wheelchair-friendly pathway and elevator. A few months ago, officials announced that more than 100 archaeological sites in Greece would become pet-friendly—but due to the crowds, the Acropolis is still only allowing entry to humans.
The new crowd control measures should help assuage the congestion, but more comprehensive measures may eventually be necessary. Per the Observer, Mendoni thinks that expanding the landmark's gateway could be a more permanent solution. 
"In antiquity, there was more than one entrance," she says. "In my view, the solution to … the bottleneck would be the expansion of the Propylaia [gateway]. We can't demolish the Propylaia, but we can widen it."