Google Thinks These 18 Teenagers Will Change the World
The global finalists of this year's Google Science Fair take on cyberbullying countermeasures, tar sands cleanup and wearable tech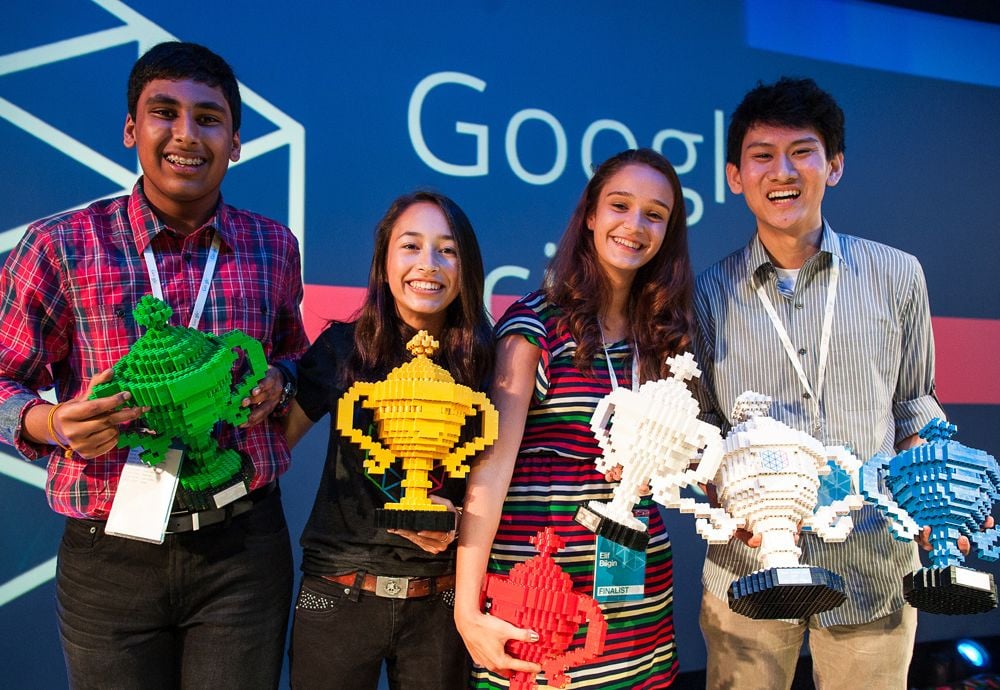 Each year, a precocious bunch of teenagers from around the globe submits projects to the Google Science Fair, an online science competition judged by teachers, professors and, in the final round, bigwigs in the science and tech scenes.  
"We believe that universal access to technology and information can truly make the world a better place," Google says on the contest's website. For this reason, the search engine giant started the fair four years ago "to champion young scientific talent and give students across the world an opportunity to showcase ambitious ideas."
This year thousands of students, ages 13 to 18, from more than 90 countries entered their very own research in biology, physics and chemistry and computer, environmental and social sciences, among other topic areas. The judges considered the inspiration and impact of the projects, as well as the research methods, communication skills and passion of the young scientists to select 90 regional finalists in June. This week, the panel announced the top 18 finalists.
These students—9 females and 9 males from 9 nations—will head to Google headquarters in Mountain View, California, next month to compete for age category awards and the grand prize. The overall winner will receive $50,000 in scholarship funding, a 10-day trip to the Galapagos with National Geographic Expeditions and a behind-the-scenes look at the Virgin Galactic Spaceport in New Mexico.
Kenneth Shinozuka, 15, United States
Kenneth Shinozuka of New York City has been inventing products for his grandfather, an Alzheimer's patient, for years. First he rigged up a smart bathroom that would send an alert to his wristwatch if his grandfather fell. Then it was a smart pillbox that alerted its user to take medicine when it sounded and flashed. Now he has created a wearable device to monitor his grandfather's wandering. "Once the patient steps onto the floor, a sensor worn on the foot will immediately detect the pressure caused by body weight and wirelessly trigger an audible alert in a caregiver's smartphone," he reports.
Shinozuka's prototype consists of a film sensor, a Bluetooth-enabled sensor circuit and an app. He tested the safety device on his grandfather over the course of six months and is expanding his sample size by bringing the sensor to nursing homes—collecting data that may provide some insight into why 65 percent of Alzheimer's patients wander.
Arsh Dilbagi, 16, India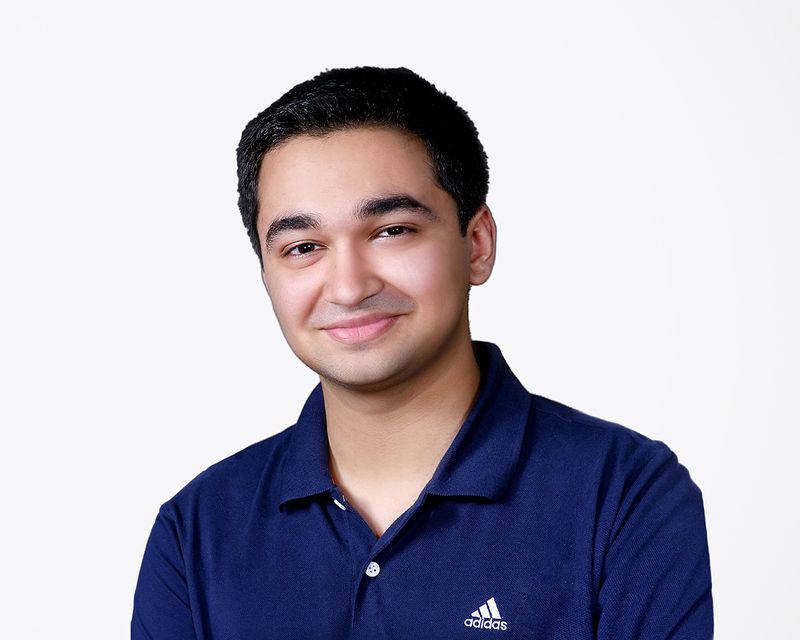 Call me "Robo," says Arsh Shah Dilbagi. The 12th grader at DAV Public School in Panipat, India, is a young roboticist who has designed a next-generation Augmentative and Alternative Communication (AAC) device for people with conditions that prevent them from communicating verbally. His so-called TALK device relies on a user's ability to emit just two distinct exhales, using Morse code to convert these short and long breaths into words and sentences, spoken in any of nine different voices reflective of gender and age. Dilbagi claims that TALK is thousands of dollars cheaper and three times faster than AAC devices currently on the market.
Ciara Judge, Émer Hickey and Sophie Healy-Thow, all 16, Ireland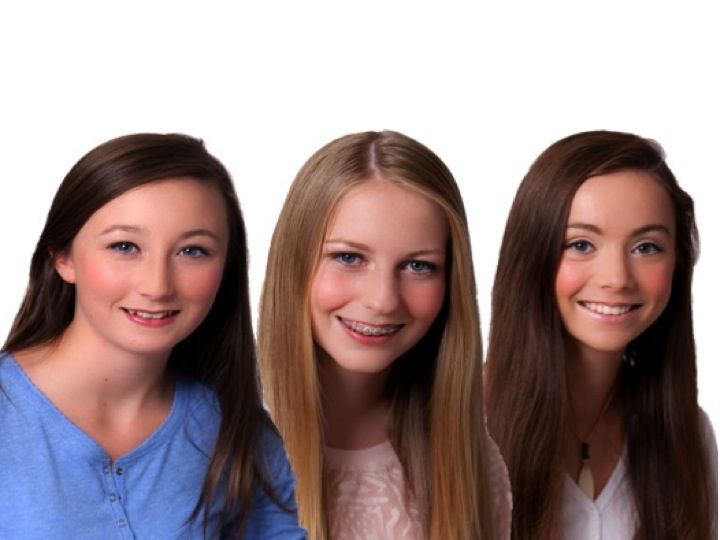 Ciara Judge, Émer Hickey and Sophie Healy-Thow began their project in a Mendelian sort of way. The three 10th graders at Kinsale Community School in County Cork, Ireland, were looking at pea plants in Hickey's mother's garden when they spotted lumps on the roots, an indication of diazotroph bacteria. They learned that diazotrophs help legumes grow and wondered if they might do the same for wheat, oats and barley. Through experimentation, the girls found that strains of the bacteria sped the germination of the cereal crops by up to 50 percent and increased yields by 30 percent, on average. The scientists present their research as a means of reducing fertilizer use and combating the global food crisis.
Update on September 23, 2014: This trio claimed the grand prize and also won the 15-16 age category.
Mihir Garimella, 14, United States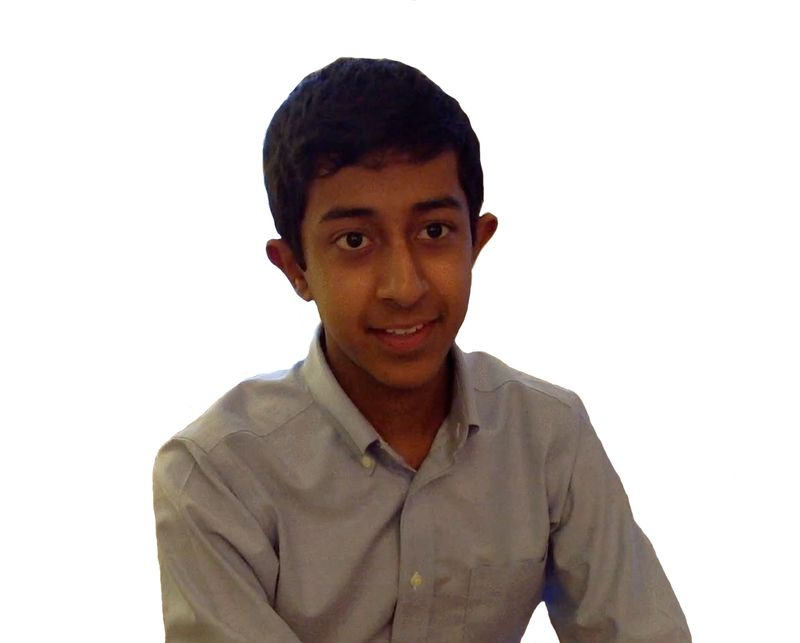 Fruit flies have an incredible knack for escaping predators, reacting to incoming danger in mere milliseconds. So why not study their eyes and brains and apply what we can to flying robots? That is the thinking of Mihir Garimella, a freshman at Fox Chapel Area High School in Pittsburgh, Pennsylvania. Using biomimicry, he designed a lightweight sensor based on a fruit fly's visual system and algorithms based on actual flies' movements. The project is designed to make search-and-rescue robots just as agile as the wiley flies.
Update: Garimella took the award for the 13-14 age category.
Guillaume Rolland, 17, France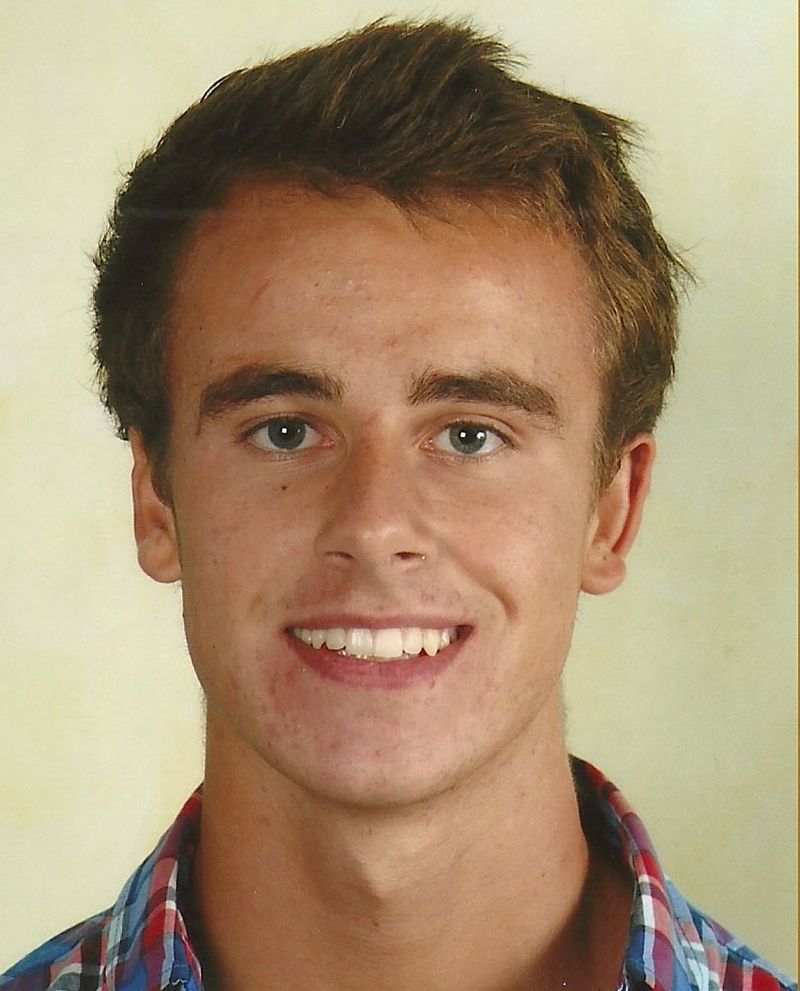 Guillaume Rolland has invented an alternative to your typical alarm clock. His prototype, meant to service the hearing impaired and others, emits an odor at a scheduled time. "I am talking about creating a device that can wake you up in the morning by diffusing a scent strong enough to radically wake the user," he explains in his project description.
Trisha Prabhu, 14, United States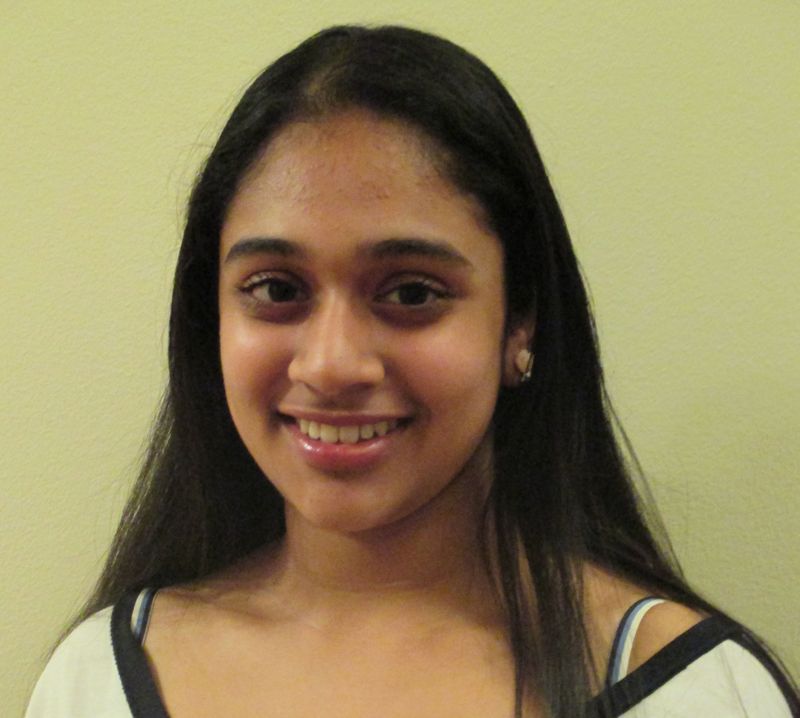 Knowing the very real threat of cyberbullying among her peers, Trisha Prabhu used her programming skills to build the "Rethink" alert, which reminds adolescents to stop and think before posting a hurtful message on social media sites. The 8th grader at Scullen Middle School in Naperville, Illinois, tested the concept on 300 local middle and high schoolers and found that teenagers were 93.4 percent less likely to post mean messages when "Rethink" was in play.
Eswar Anandapadmanaban, 16, United States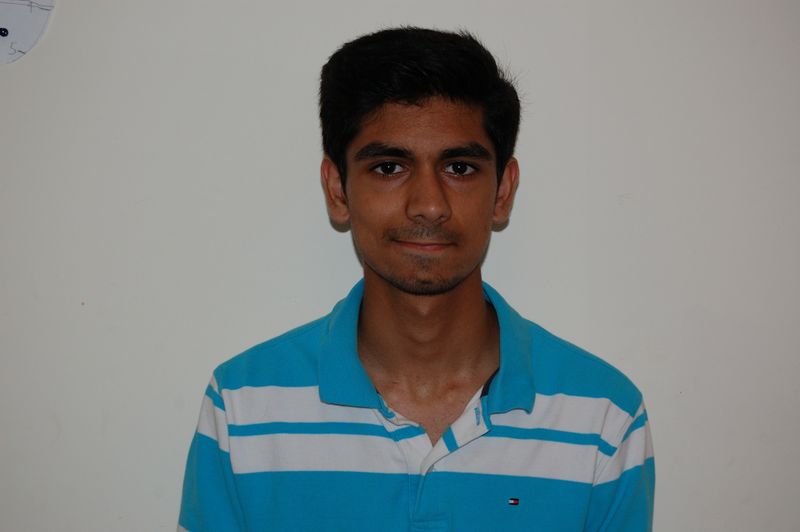 Eswar Anandapadmanaban was watching a documentary on hospitals when he realized just how many patients have to be hooked up to respiratory monitors. "Respiratory monitors are intrusive and expensive. Most patients complain of a lack of sleep because of the electrodes and wires hanging from their faces, hindering them from sleeping comfortably," he explains in his report. "I was surprised that biotechnology had not solved this problem and I decided to tackle it."
His solution, the ThereNIM, is a device that can follow people's chest movements without actually coming into contact with them. The monitor is made up of two oscillators with electric fields that use the patient's body as a capacitor. "It uses the change in capacitance as an individual's chest approaches the electric field of the ThereNIM's antenna-plates to change frequencies of oscillators. This change in frequency is plotted using a visualizer app for computers," Anandapadmanaban writes. He suspects that post-op patients, burn victims, the elderly and infants could benefit from the product, which he estimates would cost less than $50.
Hayley Todesco, 17, Canada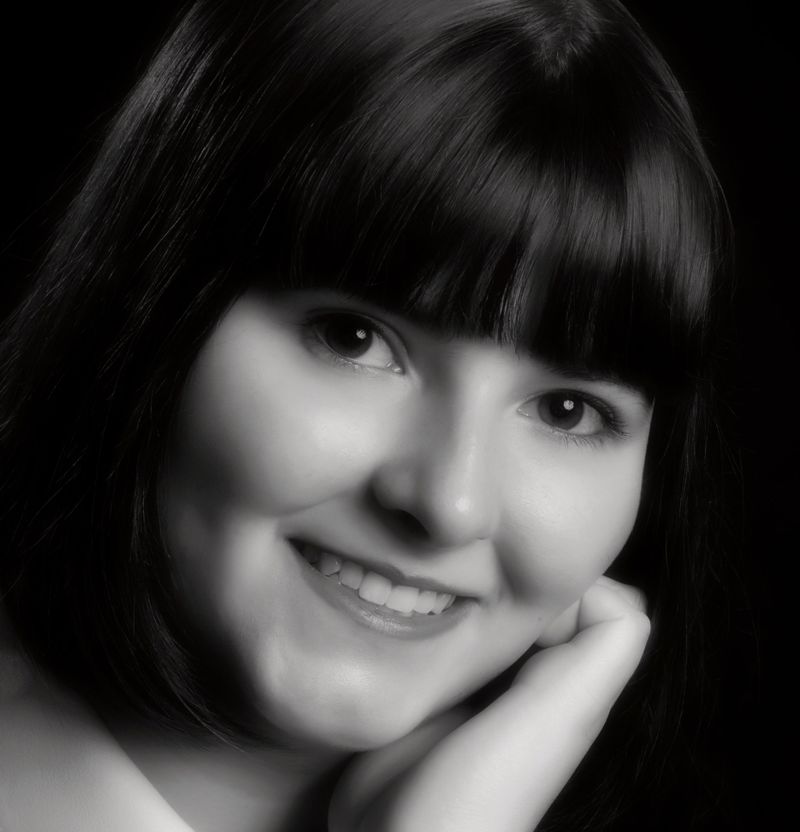 When bitumen is mined from tar sands to be refined into oil, tailings containing toxic naphthenic acids are left behind. These nasty acids present an environmental challenge, as millions of cubic meters of tailings pool up in ponds. Hayley Todesco constructed filters using sand and bacteria in IV bags. These filters essentially serve as bioreactors. The tailings seep through a layer of bacteria first, then sand, and, in the process, the naphthenic acids decompose 14 times faster than they would in tailing ponds.
Update: Todesco won the 17-18 category.
Mark Drobnych, 13, Ukraine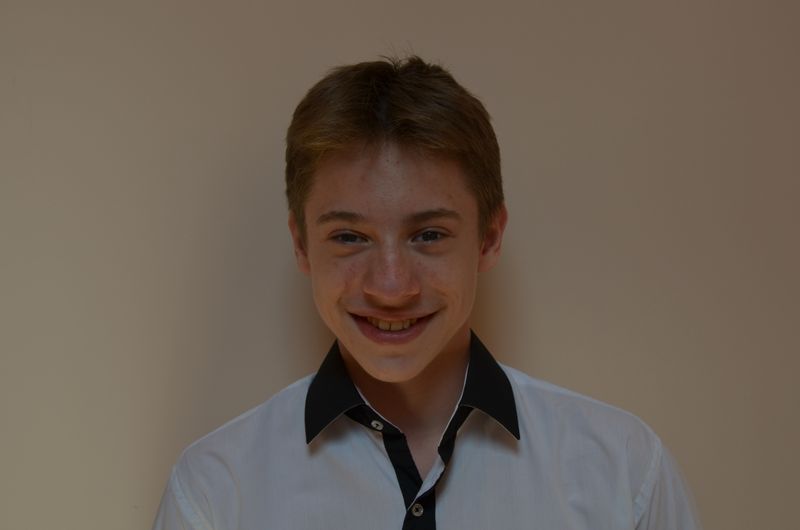 Mark Drobnych understands that a scientist can be born the instant a student looks at the cell of an animal, plant, protozoa or bacteria. With this in mind, he used Lego Technik and Mindstorm construction sets to build a remote-controlled microscope that can transfer images of multiple samples to a laptop screen, a projector and even remote computers in schools and classrooms without traditional microscopes through Google Hangouts.
Cynthia Sin Nga Lam, 17, Australia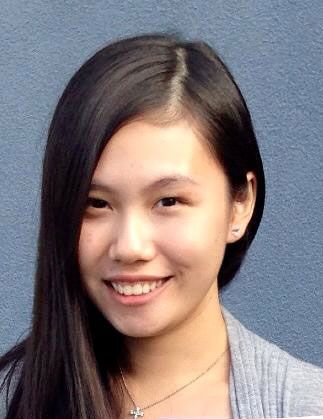 Thinking about the limited access to electricity and potable water in some developing countries, Cynthia Sin Nga Lam set out to create, in her words, "a portable device that purifies wastewater while generating electricity sustainably and affordably." Her final product, the H2prO, skirts the need for a power source and instead uses titanium dioxide and light to spur a photocatalytic reaction that both sterilizes wastewater and generates electricity from hydrogen.
Samuel Burrow, 16, United Kingdom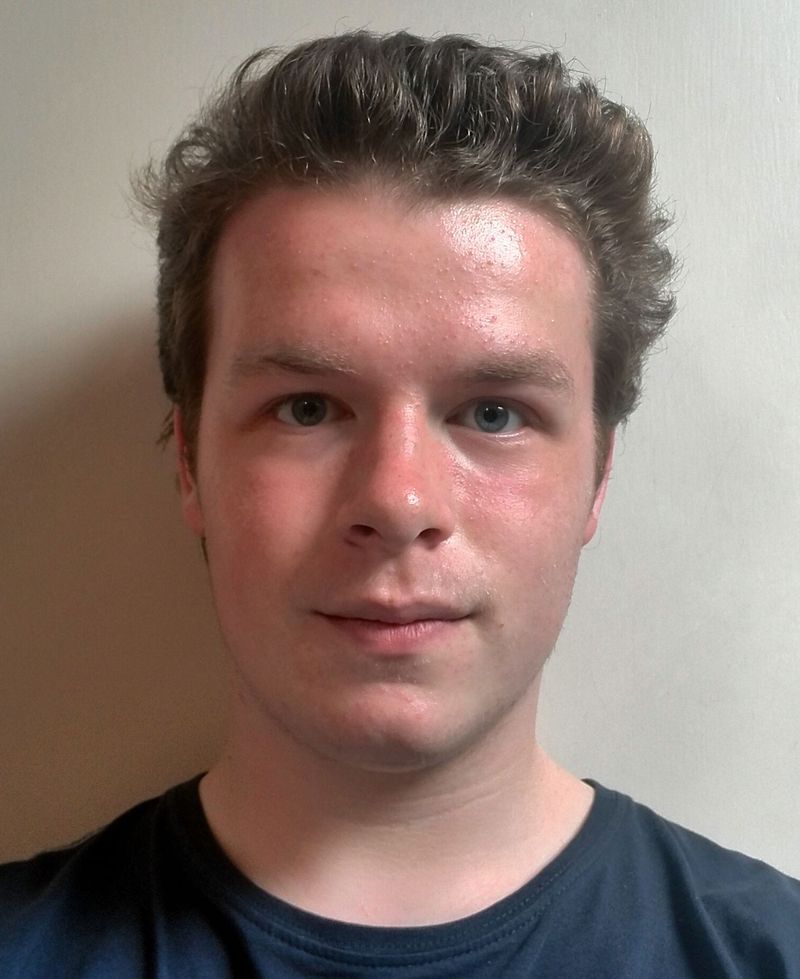 Samuel Burrow of Lancaster, England, has developed a cleaner paint by combining graphene, atom-thick sheets of carbon, with and titanium dioxide, a chemical compound used in sunscreen and makeup. When applied to building exteriors, the transparent concoction helps tackle pollution. When exposed to sunlight, titanium dioxide in the paint breaks apart bothersome molecules in the air, while the graphene increases the number of these reactions. As a result, the paint extracts pollutants from the air.
Sadhika Malladi, 16, and Daniela Lee, 17, United States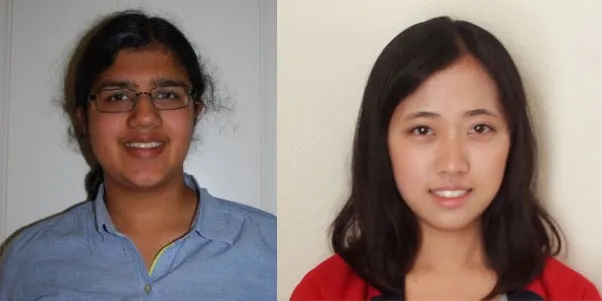 This sophomore-junior duo from the Harker School in San Jose, California, is using MRI scans to figure out a way to predict how a triple-negative breast cancer patient's tumors will respond to chemotherapy. People with this aggressive form of cancer typically undergo many biopsies, and this non-invasive method could prevent surgeries that are tough on patients and costly for hospitals.
Gregory Martin, 14, United States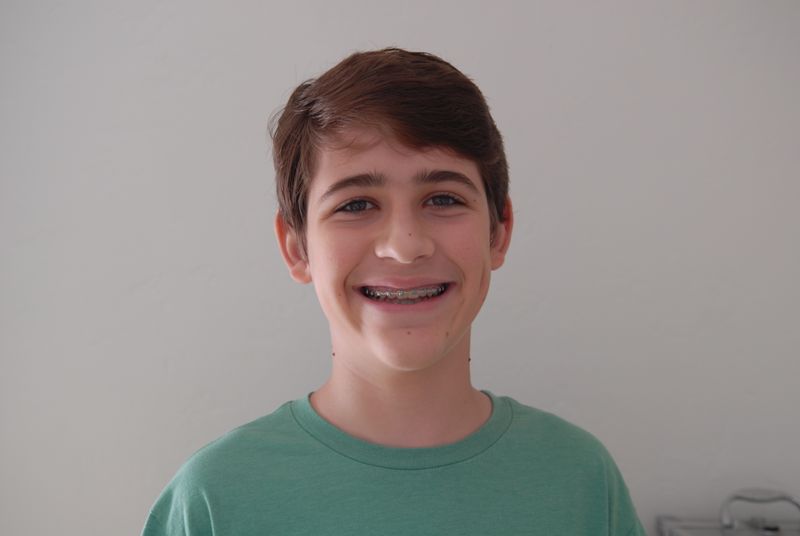 Gregory Martin is an aspiring microbiologist with his sights set on starting an algae-based biofuel company. At just 14 years old, the student at Marshall Middle School in San Diego, California, is well on his way. For his project, he explored the possibility of using natural nitrogen depletion to increase the lipid content in Chlorella vulgaris, a marine microalgae. It is the lipids, or oils, that are extracted from algae to make biofuels.
"By using the techniques described in this experiment it should be possible to lower the cost of creating biofuel from algae by eliminating the need to transfer the algae to a separate nitrogen-depleted environment," Martin writes.
Anastasia Korovianskaia, 17, Russia
Injectors for spraying liquids come in two varieties: hydraulic (where the pressure is on the liquid) and pneumatic (where the pressure is on the gas). For her entry to the fair, 17-year-old Anastasia Korovianskaia created one that uses ultrasonic waves. With the injector, she created an energy-efficient gas nozzle.
Pranav Sivakumar, 14, United States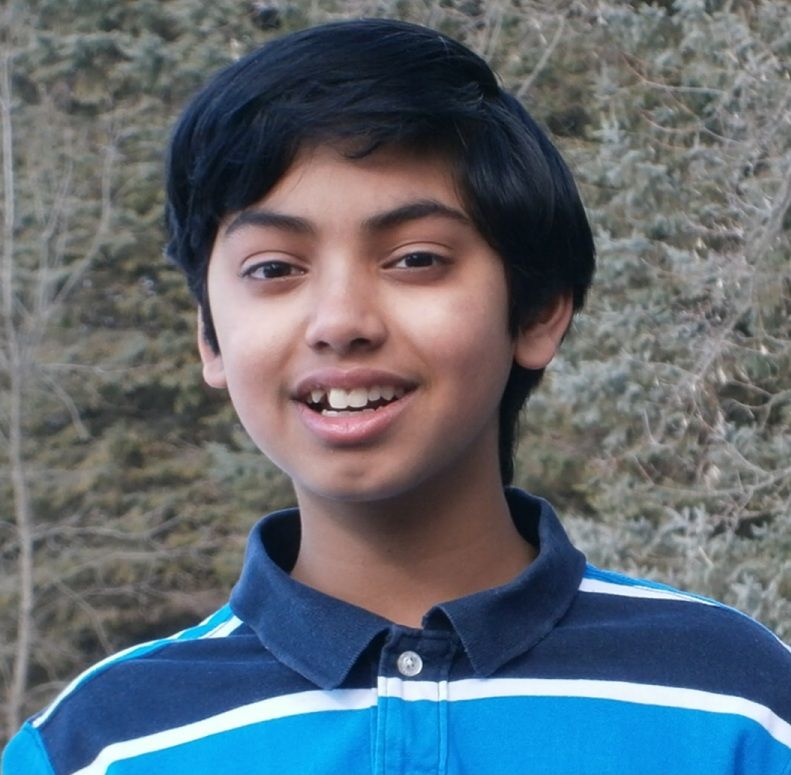 Pranav Sivakumar is a self-described astronomy buff. The freshman at Barrington High School in Barrington, Illinois, devised an algorithm to identify gravitationally lensed quasars in the Sloan Digital Sky Survey, the most detailed 3-D maps of the universe yet made. The algorithm speeds up the search considerably for researchers.