To Cut Down on Food Waste, a San Francisco Startup Is Selling Ugly Fruits and Vegetables
Looks aren't everything, say the founders of Imperfect, a CSA-type service that delivers odd-shaped produce to customers' doors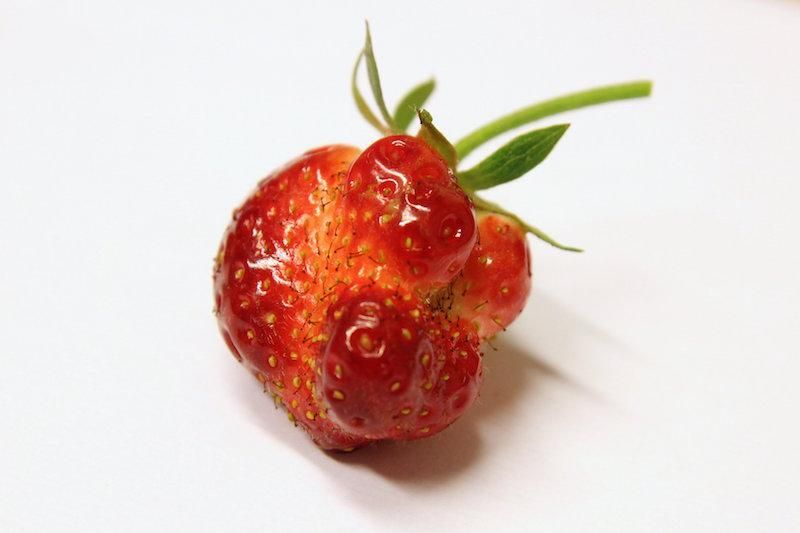 Peruse the grocery store aisle and you'll see stacks of symmetrical apples, and cucumbers all the same length. It would be easy to think that all produce grows exactly like that, but plenty of peppers have extra lobes, and oranges aren't all perfectly round.
Every year in the United States, six billion pounds of ugly fruits and veggies are wasted because they don't meet visual standards. The unused produce sucks up 20 gallons of water per pound as it grows and releases methane as it rots in landfills after it's been rejected. Because we're judgmental about what we eat, all of those resources are being wasted along the food chain.
To combat that, a Bay Area-based startup, Imperfect, is selling crooked carrots and wonky potatoes and tomatoes directly to consumers. They're partnering with farms and packing houses, where odd-looking produce gets separated out and trashed, to recover those fruits and veggies, and sell them in a CSA-style model at discounted prices—30 to 50 percent less than supermarkets. They say the approach benefits the farmer and the consumer, improves food security and saves a huge amount of wasted food and water.
They're not alone in trying to cut back on squandered food. Last year, the European Commission declared 2014 "the year against food waste," and said they were going to reduce food waste in the EU 30 percent by 2025. The same goal is echoing this side of the Atlantic, where groups like Endfoodwaste.org have created campaigns, complete with hashtags and social media presence, to sing the praises of slightly ugly food. The @UglyFruitAndVeg account tweets photos of misshapen produce, like the pear hat for gnomes or the eggplant with a bad nose job.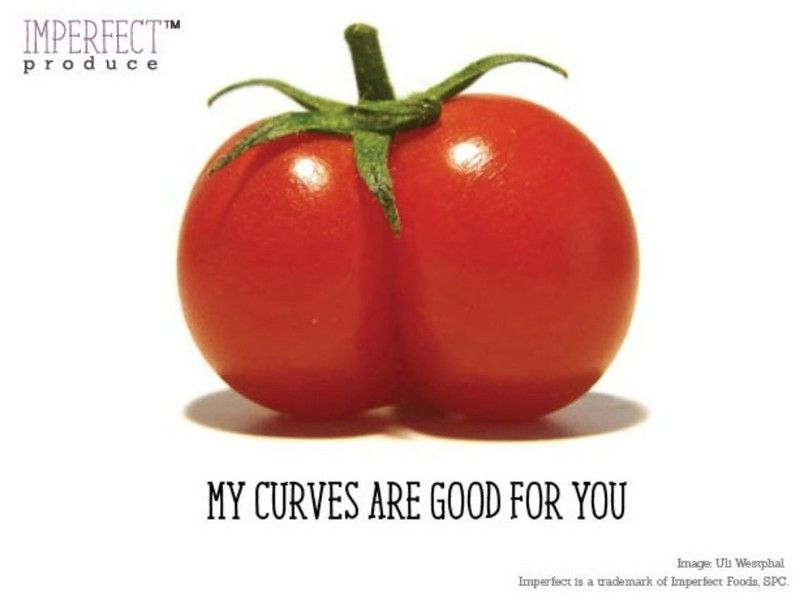 Imperfect founders Ben Chesler and Ben Simon have been patching the gaps in the food waste chain since 2011, when they founded the Food Recovery Network. Starting at the University of Maryland, where Simon was in school, they connected cafeterias with local food banks so dining hall leftovers would go to groups in need.  "We had 150 schools saving 700,000 pounds of food, but we wanted to find the next frontier in food waste," Chesler says.
Outside of school, Chesler and Simon had been doing some gleaning and small-scale selling of unused produce in the mid-Atlantic. They met Ron Clark, the food sourcing and logistics manager for the California Association of Food Banks, at a conference; Clark had set up a program called Farm to Family, in which he'd sourced one million pounds of ugly fruits and veggies directly from farms for families in need. Through Clark, the two entrepreneurs connected with California farmers and gained a better understanding of how large-scale agriculture worked. They set about to save even more produce and bring more money in for the farmers.
First, Chesler and Simon struck a deal with the farmers: for 10 cents a pound, Imperfect could send someone in to pick up the cosmetically-challenged food that commercial pickers were leaving behind. This process is called concurrence picking, and it had been part of Clark's model.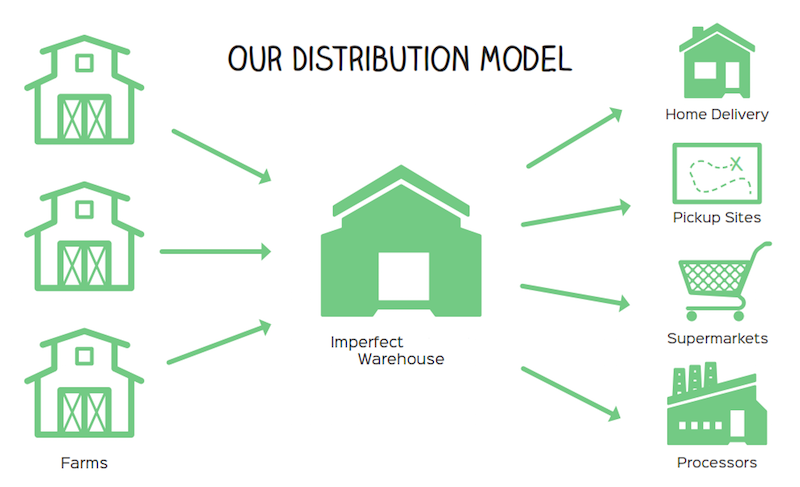 Once they had a supply chain, the Imperfect founders started looking at ways to commercialize it. They settled on a delivery system; interested customers could sign up to get a weekly box of produce dropped off at their homes. Because of the lower rates they were getting from farmers, Chesler and Simon could turn around and sell the fruits and vegetables for at least 30 percent less that supermarket prices. "We love that we're reducing food waste, that's where our heart is, but people are pretty self-oriented, so we knew we could make it appealing if it was cheaper," Chesler says.
Imperfect ran a successful IndieGoGo campaign this spring, raising funds for a warehouse where the company will store the produce in transit. Starting in July, the startup will have produce for sale in Oakland and Berkeley. From there, they want to scale up nationwide.
"We can go across California still using the same suppliers, and now we're looking across the country," Chesler says. "We're looking at produce terminals and areas where food is being wasted."
The pair thinks the concept will spread quickly.
"We have these perceptions with beauty, both on people and produce," says Chesler. "I just want people to try it."