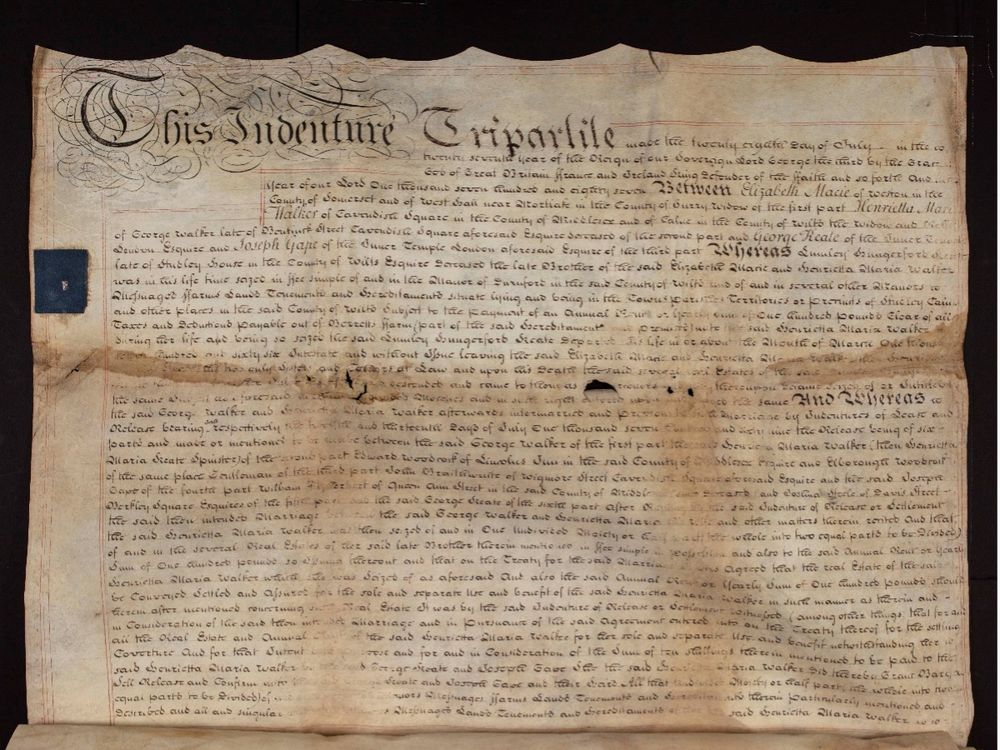 When the Smithsonian Institution was founded "for the increase and diffusion of knowledge," it was difficult to know how impactful this mission would still be 175 years on. To this day, the Smithsonian Libraries and Archives strives to further this goal, sharing our knowledge to make discoveries and expand our understanding together with you, our community of supporters. The Hungerford Deed, which quickly became a treasure of our Smithsonian Institution Archives collections, exemplifies this work.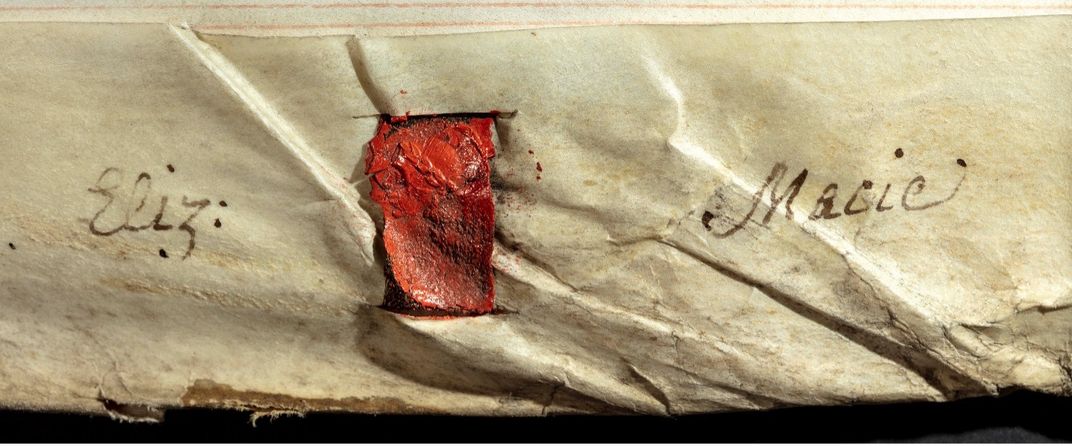 The Deed is a 1787 property contract divvying up inherited lands between James Smithson's mother and aunt. The insights shared by the Deed go beyond the legal decisions, illustrating a dramatic battle between the sisters and offering context via the family dynamics that shaped Smithson into the founding donor of the Smithsonian Institution. Like many archival discoveries, the Deed is an unpublished work that required ample preservation when it was anonymously donated to the Smithsonian in 2019. Preservation included carefully unfolding, stabilizing, and humidifying each parchment page so viewers can examine the pages, as interested parties might have three centuries ago. This process reveals and protects the original knowledge present in the Deed, contributing this knowledge to the collections that the Libraries and Archives safeguards as a resource for future generations.

Sharing knowledge often leads to exciting discoveries in collaboration with other scholars and curious minds. The Libraries and Archives is excited to facilitate this exchange through a virtual exhibition launching on August 10, offering a deeper dive into the Deed. Visitors near and far will be able to virtually turn the pages of the Deed and explore for themselves, with highlights of interesting facts and context right on the page to enhance their understanding. The Deed offers a wellspring of new information pertaining to the history of women's property rights, the British legal system, and Smithson's genealogy. We are excited to make this knowledge available to evolve understanding alongside researchers.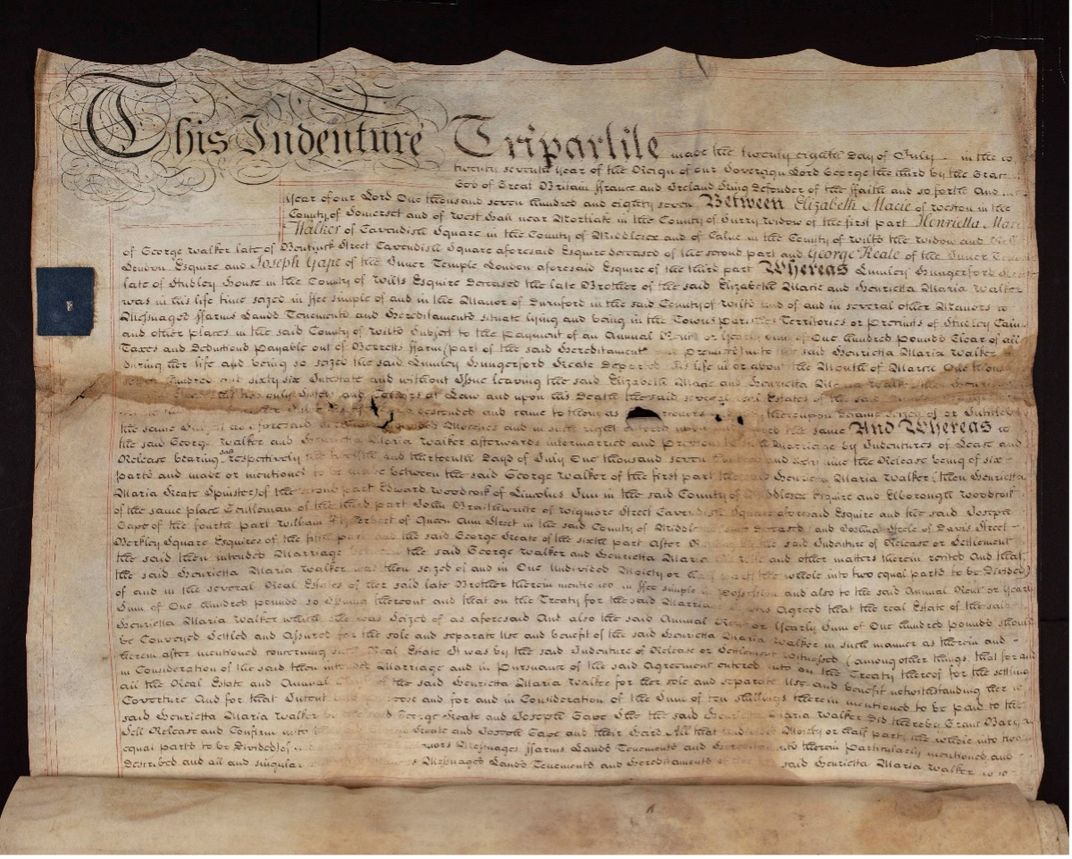 Our preservation, research, and outreach in connection to the Deed exemplifies just a few of the ways the Smithsonian Libraries and Archives protects and shares our collections. With scientific and cultural treasures ranging from oral histories to artists' books, the Libraries and Archives is a resource where knowledge can be tested and expanded. Stewards of the Hungerford Deed, a new group dedicated to championing this impact, will ensure this knowledge will continue to be safe and accessible. This special group will be celebrated in connection with the Deed and beyond, as the impact of these gifts reverberates through our crucial work.
Interested in learning more about the Deed and the upcoming virtual exhibition? Join us during our virtual program with conservator William Bennett on August 12! Attendees will take a closer look at the Deed and learn more about the significance of the discoveries it holds.