OFFICE OF ACADEMIC APPOINTMENTS AND INTERNSHIPS
MoMA's first International Exhibition Three Centuries of American Art (1938)
With over 750 artworks on view in Paris ranging from seventeenth-century colonial portraits to Mickey Mouse in Steamboat Willie (1928) and spanning architecture, film, folk art, painting, prints, and sculpture, Three Centuries was the most comprehensive display of American art to date in Europe and a vital contributor to the internationalization of American art.
---
Imagine yourself living in 1938 as a curator in the United States. You are responsible for creating art exhibitions on American art and you have endured World War I, marveled at the industrial boom of the 1920s only to have to withstand the Great Depression and the Dust Bowl of the 1930s. Ask yourself how you would capture the complexity of the United States and American culture in the display of American artworks. Yet, this difficult task of distillation and translation is precisely what curators from the Museum of Modern Art (MoMA) accomplished in their first international exhibition,
Three Centuries of American Art
(
"Three Centuries"
) on view at the Musée du Jeu de Paume in Paris in 1938. Serving as a fellow at the Smithsonian American Art Museum (SAAM) in 2019–2020, my research on the exhibition led to my first book,
MoMA Goes to Paris in 1938: Building and Politicizing American Art
, published by the University of California Press in January 2023.  
With over 750 artworks on view in Paris ranging from seventeenth-century colonial portraits to Mickey Mouse in Steamboat Willie (1928) and spanning architecture, film, folk art, painting, prints, and sculpture, Three Centuries was the most comprehensive display of American art to date in Europe and a vital contributor to the internationalization of American art.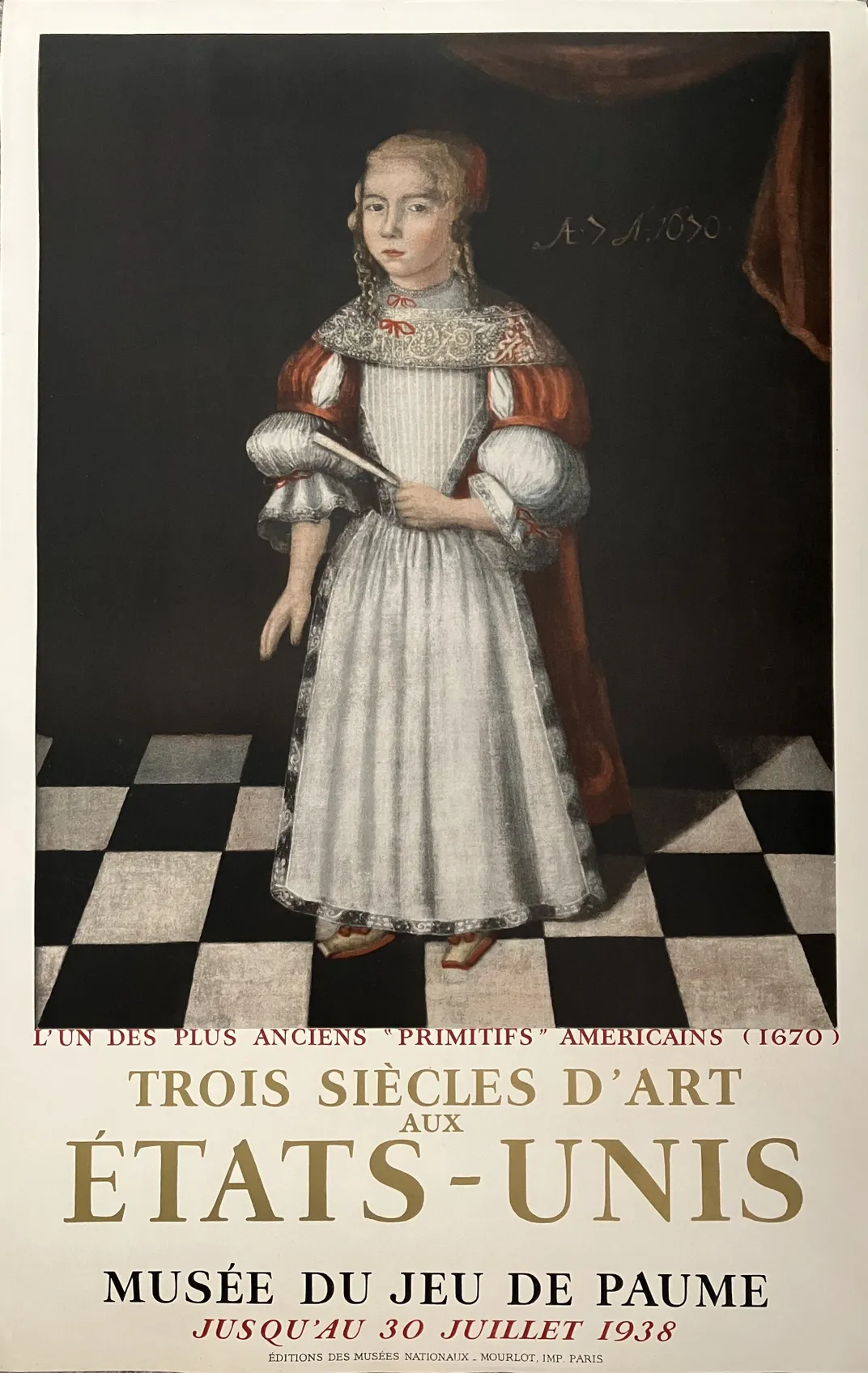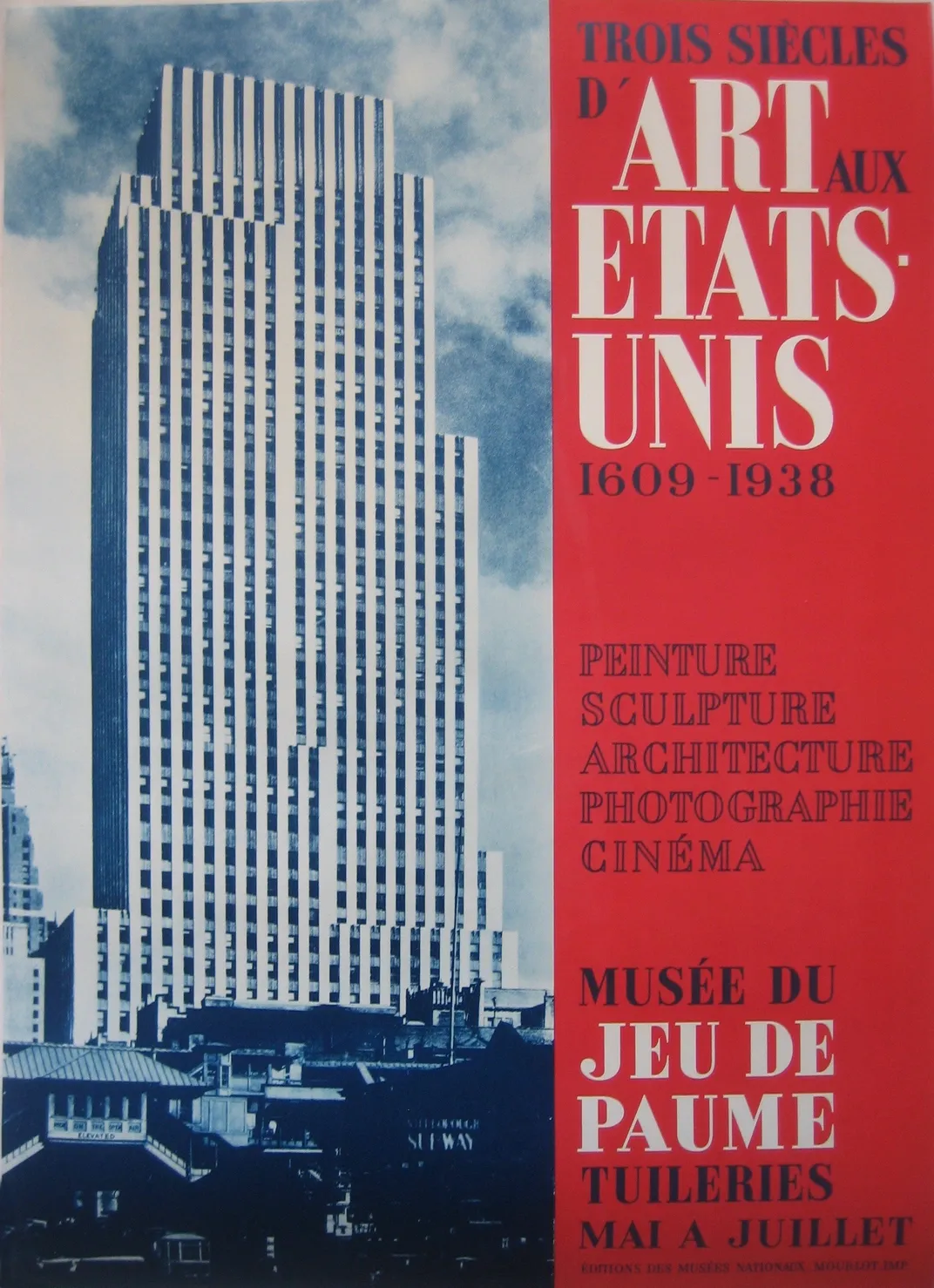 Two different posters (Figs. 1 and 2) of
Margaret Gibbs
, painted in 1670, and of the Daily News Building, completed in 1930, flooded the avenues of Paris, advertising
Three Centuries
to people as they strolled the streets and traveled the trains. The posters illustrated the range of media on display and bookended the exhibition's ambitions by representing the nation's long (and, at times, imagined) history as well as its current undisputed status as an industrial power, respectively. We can only speculate how the French might have interpreted these posters of the United States as a long-lasting democratic powerhouse while Nazi military maneuvers grew metaphorically louder. To demonstrate the importance of the United States and their exhibition of its artistic production, MoMA curators consciously blurred US borders to incorporate other countries and former colonies. In so doing, MoMA distorted the temporality of place, as neighboring nations visually became a part of the United States. Artworks pushed the United States north into Canada through the migratory patterns of birds with John Audubon's
Canada Goose
and
Snowy Owl
and beyond its southern border with prints and photographs of Mexico, Guatemala, and Panama that described tourism and trade.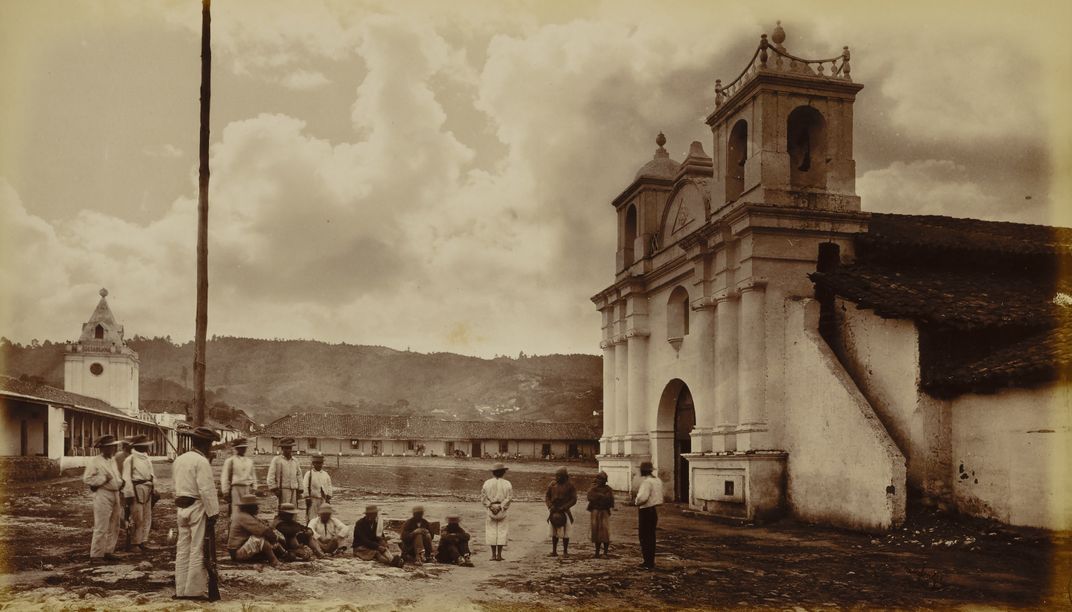 For example, Eadweard Muybridge's Solola, Guatemala (a copy owned by SAAM, Fig. 3) extended the definition of who could be labeled "American" (i.e., Muybridge was born and died in Great Britain) and enlarged the boundaries of the United States at a time when war appeared close and a unified United States (with Great Britain as its partner and Guatemala within its domain) was a more formidable counterpoint to the encroaching Axis powers. 
With artworks dating back to 1609, MoMA often folded Indigenous and colonial histories into the definition of the United States while largely ignoring native and enslaved cultures.  
There were exceptions such as Samuel Brown's extraordinary watercolor of Mrs. Simmons (now owned by SAAM, Fig. 4). Supported by the New Deal's Works Progress Administration, Brown was an important African American artist. His early 1930s portrait of Mrs. Simmons embodies her self-possession as a Black woman likely living in Philadelphia during the Great Depression. The portrait's large scale connotes the importance of Mrs. Simmons as a subject. The inky, haptic pools and swirls of the background and her pleated skirt confirm Brown's expert technique and Simmons's refined clothing. Peering to the side, she does not smile. Instead, the clear lens of her hexagon eyewear emphasize her intelligent eyes. Brown exhibited this work at government exhibitions, including the 1934 Public Works Administration exhibition held at the Corcoran Gallery of Art that First Lady Eleanor Roosevelt attended. Roosevelt admired the watercolor and "singled [it] out for special . . . attention," according to James Porter in his influential Modern Negro Art (1943). (Arno Press, 1969)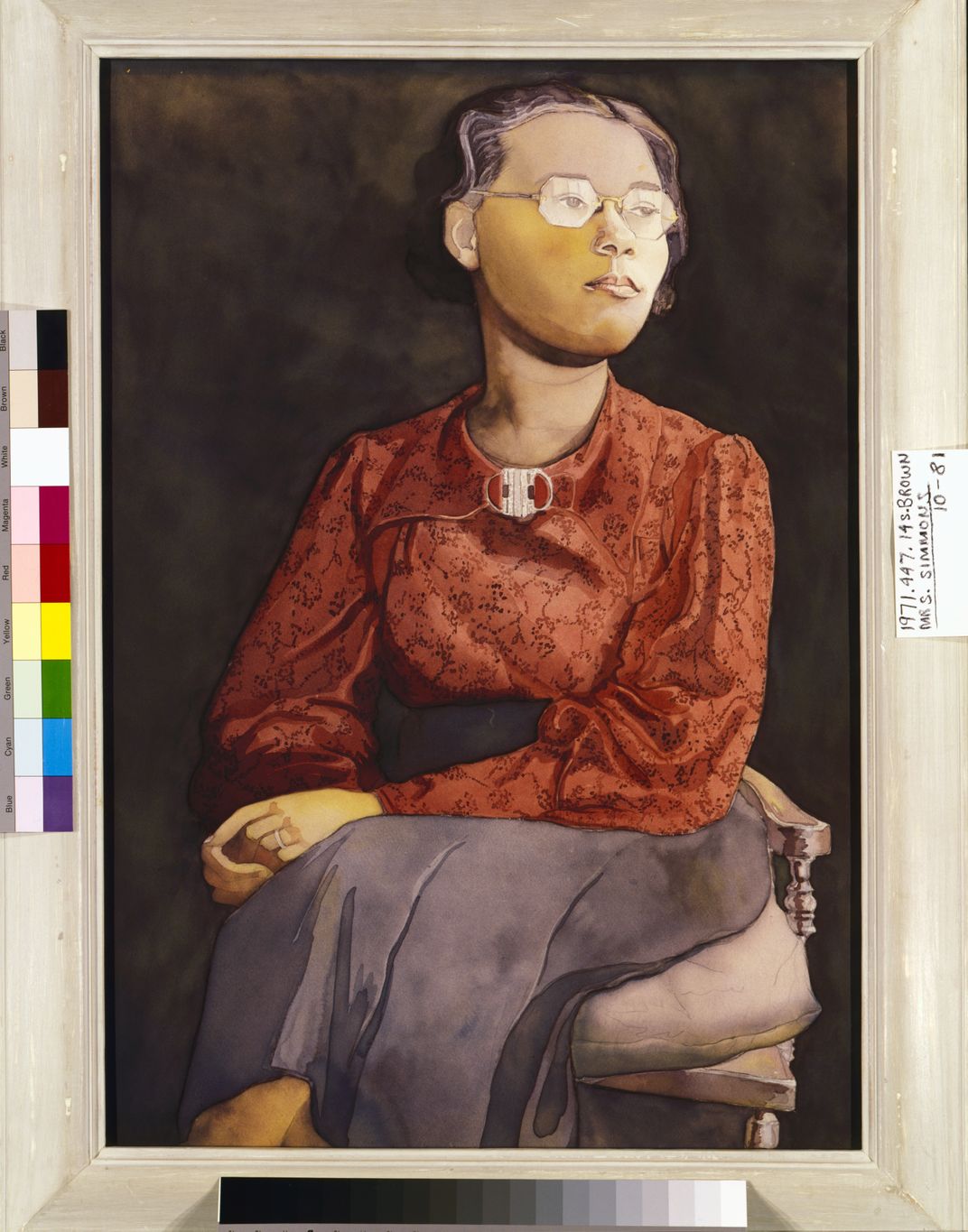 In addition to the incredible artworks in SAAM's collection, my research utilized the Smithsonian American Art and Portrait Gallery (AA/PG) Library's vast and unique collection of period catalogues and Artist Vertical Files. The approximately 150,000 pieces of ephemera include exhibition previews and gallery openings, clippings from periodicals, museum press releases, exhibition reviews, and artists' statements in brochures. Collectively, AA/PG Library's exhibition catalogues and Artist Vertical Files permitted me to explore questions such as: why 1930s art historians selected certain artists, subjects, and artworks at the expense of others for their history of American art books? And how cultural and political events, such as the Great Depression, Great Migration, New Woman movement, and World War II, were expressed within the artworks selected for art exhibitions and survey books. The Artist Files include biographical details and gallery records for artists such as Louis Eilshemius (1864–1941) who were on view in Three Centuries but have not remained mainstays in American art history. These records are a vital last chance for scholars to locate an artist, their importance during the 1930s, and, in my case, the possible reasons MoMA curators selected them for Three Centuries. The files illustrate the messiness of American art history in the 1930s and the vast pool of artists working during the nineteenth and twentieth centuries who have been excluded from the history of art. More broadly employing the records, this research explores how, at a time when the concept of artworks as "masterpieces" was very much up for debate, the exhibition expressed a vision of American art and culture that was not only an art historical endeavor but also a formulation of national identity that had a diplomatic function.  
By 1938, politicians, including the American and French ambassadors, used the exhibition as a form of soft power for their own diplomatic objectives. After the chaos of World War I and the Great Depression, the French blamed the Americans for the 1929 stock market crash, and the Americans blamed the French for defaulting on World War I loans. With instability brewing in Europe and another possible war on the horizon, politicians needed both populations to align culturally once more. Three Centuries was an attempt to do just that. American and French curators and diplomats at the time were not alone in recognizing the potential propagandistic value of exhibitions. After 1933, German fascism grew more powerful when Adolf Hitler became chancellor and the Nazi Party assumed control of the state government. Famously, the Nazis held the Entartete Kunst (Degenerate Art) exhibition, a pendant to its Große Deutsche Kunstausstellung (Great Exhibition of German Art), both of which took place in 1937. American Ambassador to France William Bullitt and other diplomats needed an exhibition that would align the two countries and showcase American power. Yet Bullitt was unsure how to achieve the diplomatic aims of the exhibition beyond facilitating MoMA's correspondence with the French and organizing an exhibition preview for other ambassadors. Bullitt's work developed from the complicated Committee on Public Information, created in 1917 by President Woodrow Wilson to argue for American involvement in World War I. Building on these early initiatives, the US government after World War II fully seized on the potential of American art to advance democratic values and institutionalized efforts to deploy American art in this way, through the Department of State and the Central Intelligence Agency. Three Centuries of American Art was an important linchpin in the use of art to spread democratic values to fight totalitarianism and later communism.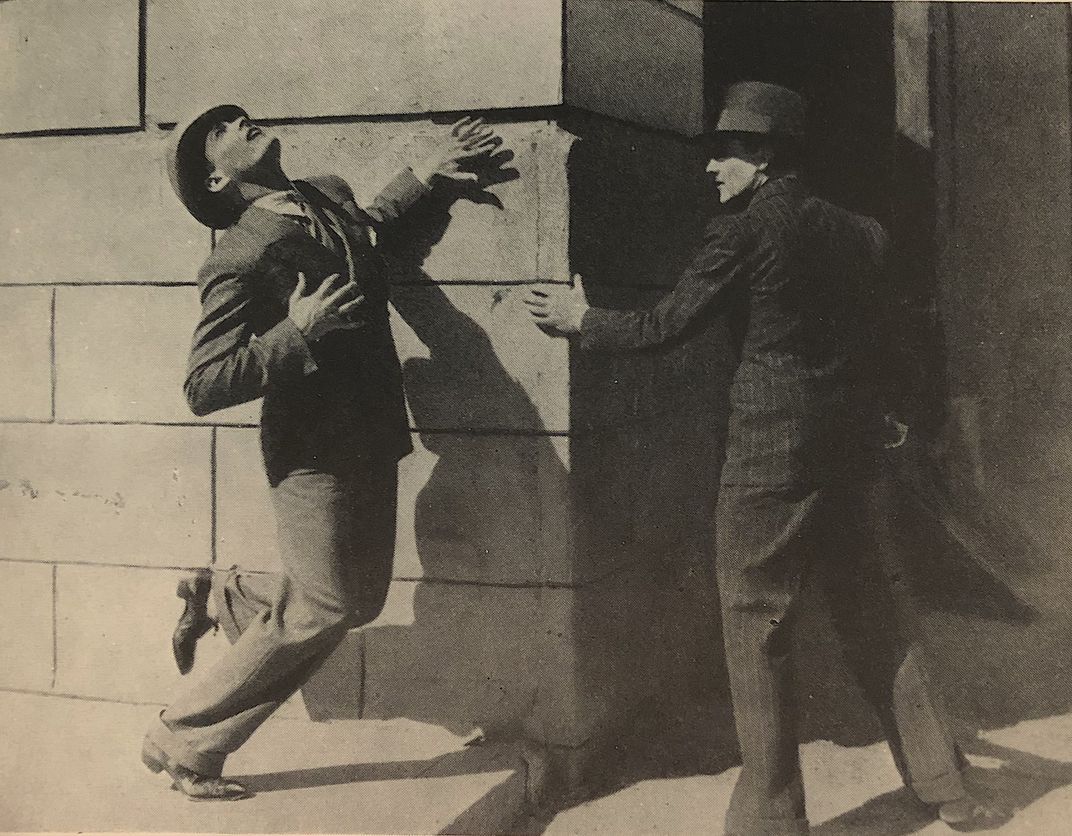 MoMA curators created a visual culture of the United States that diplomats could then employ as evidence of a nation. Central to MoMA's argument that a culture was on view was the implementation of a wide range of materials. They included architectural maquettes; a mixed-media collage; costumes; documentary films; an embroidery; a floor plan; film cels; film scripts and ephemera; graphs; a map; paintings; photography; prints; and sculpture. For example, Little Caesar and Public Enemy (Fig. 5) outlined the violence American and French audiences alike associated with American popular culture. At the brink of international war in the politically turbulent 1930s, MoMA collaborated with the US Department of State for the first time to deploy works of art as diplomatic agents. Three Centuries shaped and was shaped by its unique political context. American and French government officials sought to co-opt Three Centuries for political gain; they saw in it the potential to represent democratic values against the tide of totalitarianism in the 1930s. Even the impending war refashioned the exhibition. For example, because of mounting geo-political instabilities, MoMA curators were unable to secure certain loans, which in turn affected the American art history on view. And often at the request of politicians, versions of the exhibition were scheduled to travel to London, Amsterdam, Brussels, The Hague, and Rome before the war ended negotiations. Consequently, the exhibition should be read as a precursor to the globally politicized and well-documented exhibitions of MoMA's later years, such as Road to Victory (1942), Family of Man (1955), and The New American Painting (1958), as well as many of MoMA's Pan-American exhibitions in and of Central and South America.  
The 1930s period provided fertile ground from which American art history, guided by MoMA curators, took a more inclusive turn, with the absorption of new media, genres, subjects, audiences, and aesthetic styles. American art also broadened its international appeal: Three Centuries was the first major comprehensive survey of American art abroad. Yet, it was not simply a reiteration of prior MoMA displays. More than 100 painters selected for Three Centuries, including Samuel Brown, had never been shown at MoMA, and approximately half of the artists in the 1938 exhibition are now no longer a part of the dominant discourse. The selection of artworks for Three Centuries reflects the uneven solidification of the American art canon. Curators, journalists, politicians, and art critics all played a role in reimagining American art in Three Centuries, from its inception in 1930 through its display in 1938, in its subsequent reuse in the 1940s and '50s by MoMA's Traveling Exhibitions Department and as a prescience for MoMA's famed International Program. In sum, the exhibition's dazzling display of over 750 artworks across media, borders, and centuries, invites a fundamental question: How did Three Centuries of American Art capture the heterogeneous mix that was American culture in the 1930s and embody it to an international audience grappling with its own political instabilities? 
Reference:
Quoted in James Porter, Modern Negro Art (New York: Arno Press, 1969), 148.