OFFICE OF ACADEMIC APPOINTMENTS AND INTERNSHIPS
Fostering Interpersonal Exchange as a Virtual Smithsonian Intern
My work with the Smithsonian has helped me realize that virtual meetings and Zoom calls are no longer limited to the time of global pandemics.
---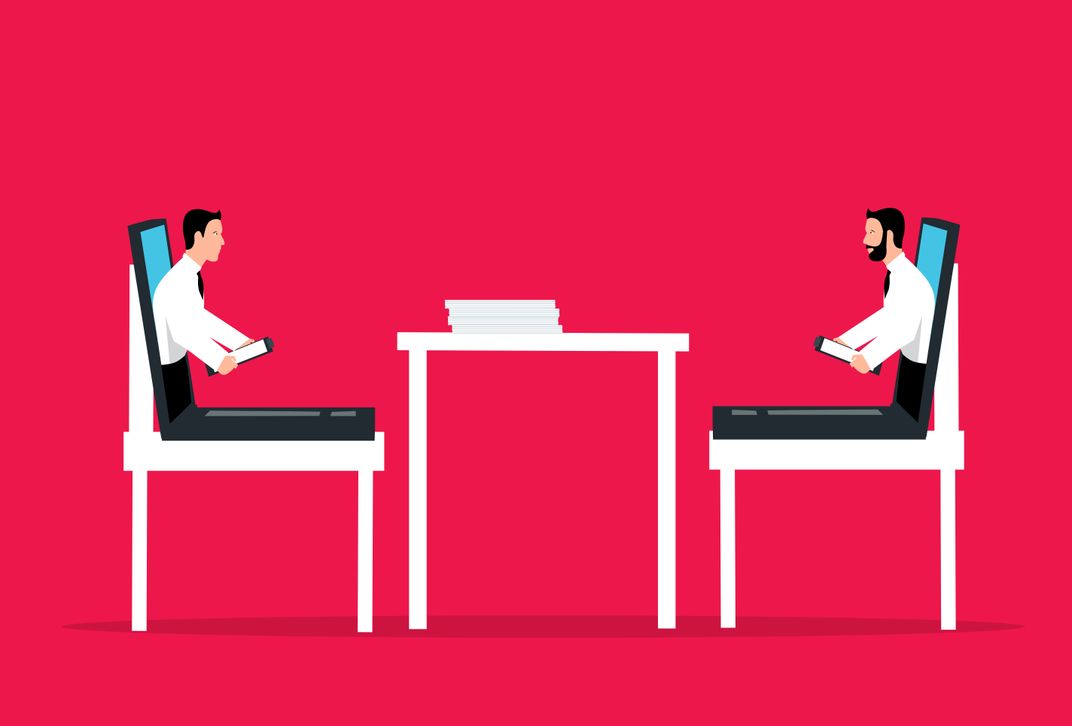 Emails, Zoom calls, virtual powerpoint presentations; these aspects of virtual learning I thought I left behind with my final year of online school. Unexpectedly, an opportunity at the Smithsonian presented itself. As a high school student, I went from online trigonometry lessons to an internship for one of the most visited museums institutions in the world. In just a few years, I have witnessed the exponential growth and potential of what the virtual world holds for me and my fellow students. 
But, just how sustainable is this new reality for my generation's future workforce? 
This internship was my first time working at a world-renowned institution. I was unsure whether I would be able to effectively show my skills to their full potential, especially from thirteen hundred miles away in Dallas, Texas. But after a few virtual meetings and discussions with my mentor, who eased me into the role of an Events Coordinator Intern, I was quickly able to adapt and thrive in this new professional, remote environment. 
Soon, I began conducting and bringing my own projects and event ideas to life, which led me to consider one fundamental aspect of professional development in particular: Can virtual internships with remote capabilities still promote and foster networking, communication and professional collaboration, as traditional internships are able to do? 
While mulling over this idea, my role as an Events Coordinator Intern for the Office of Academic Appointments and Internships (OAAI) was given an extension. As such, I attempted to take on the challenge of promoting companionship and camaraderie, among Smithsonian interns through virtual events. Initially, I was uncertain how much of an obstacle computer screens and thousands of miles of physical separation would be. Trying to develop this idea of virtual networking came with a countless number of brainstorming sessions with my mentor to come up with the best virtual event ideas. The goal was to allow interns to network and socialize with each other, while also feeling comfortable despite lagging screens and awkward interruptions. In the end, these sessions were fruitful.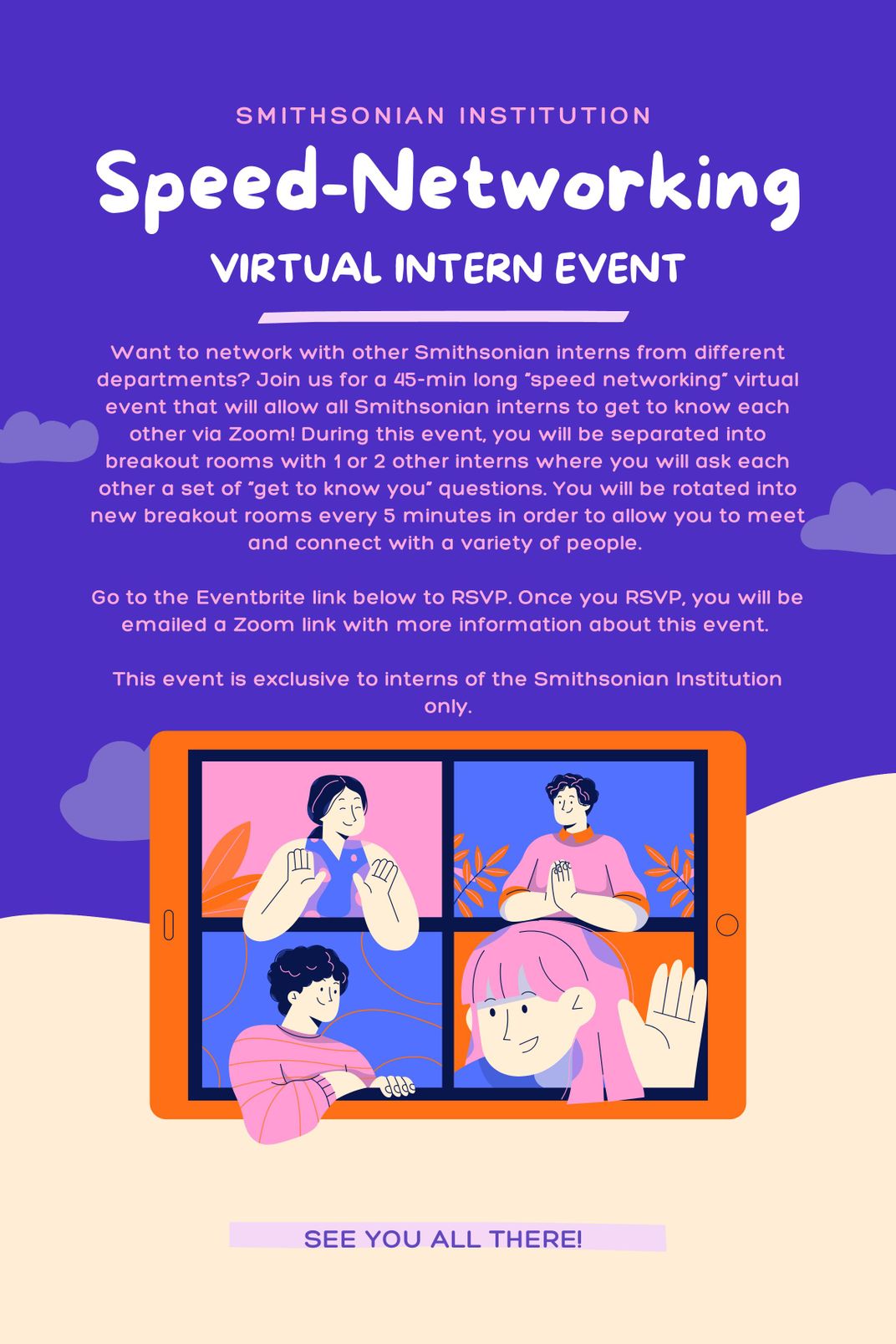 Our first social event for interns was a "Speed-Networking Event," modeled after speed-dating events. This virtual event enabled interns to meet and network with a variety of other interns from the different Smithsonian departments and across different parts of the world. During five-minute rotations, the interns were paired with one to two other interns in a breakout room where they were able to privately socialize and ask each other numerous questions. At the end of this event, the interns were able to share their contact and business information with each other.
Throughout October, we also prepared for both virtual and in-person tours of different Smithsonian museums and buildings for interns. We also hosted a virtual Trivia Night for interns and fellows. Through these small social events, we hoped to fill the void of our separated virtual environment in order to promote collaboration, learning, and the vast networking opportunities that are a reward of the Smithsonian internship experience.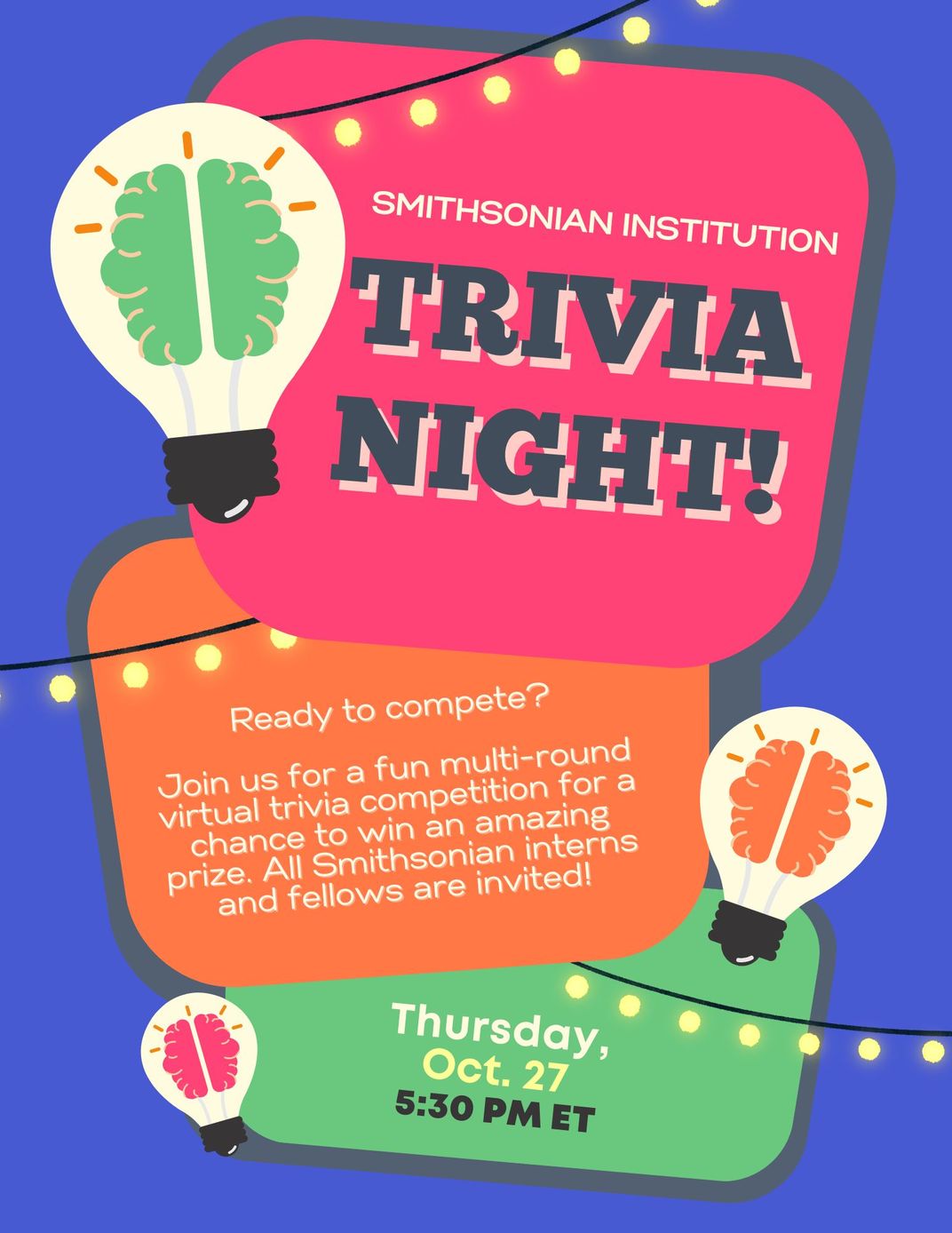 Looking back on my personal experience as a virtual Smithsonian intern, I feel that these virtual social events along with the constant communication maintained with my mentor and fellow virtual interns have allowed me to connect and work with a diverse range of professionals in Washington D.C. and beyond. A sense of community and belonging at the Smithsonian has blossomed within me, even all the way from Dallas, Texas.
However, this isn't to say that the remote world will supersede the in-person professional work environment anytime soon (I still hope to fulfill my goal of acquiring hands-on work experience within the physical environment of the Smithsonian someday). But I cannot deny that if it weren't for the online resources and options available to me, I would not have been able to participate in this internship at all. In essence, the virtual world is a key that can open a different layer of the professional community and team collaboration, which I hope to continue to pursue, free of limitations, in the future.
My work with the Smithsonian has helped me realize that virtual meetings and Zoom calls are no longer limited to the time of global pandemics. They have now become part of a reality that will uphold the future and open enriching opportunities for the different types of work previously unavailable to our society. Presently, students and aspiring professionals who were previously constrained by geographical bounds such as time, location, and resources can now have equal access to opportunities outside of their milieu with chances to work at an organization such as the Smithsonian. Furthermore, the Smithsonian now has a larger pool of interns who possess the talent, skill, and a greater perspective of digital literacy to select from.
I now understand that the virtual world is here to stay. It will not replace or make extinct any previous social or business form of meeting, but instead will lead us into continuing the mission of "the increase and diffusion of knowledge." Now, I believe Generation Z will prosper and shine through this new virtual world of reality.