2022 Education Impact Report Released
With more than 4.2 million people served in the last year alone, learn how Smithsonian educators provide invaluable support and resources to learners across the country
---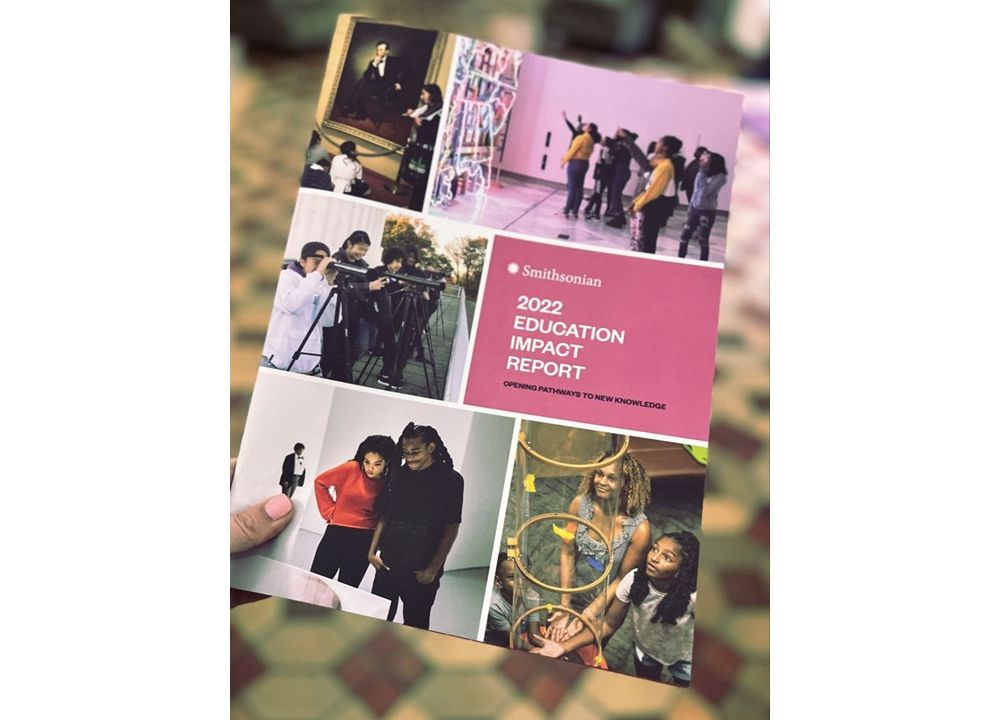 The Smithsonian's Office of the Under Secretary for Education recently released its first Impact Report detailing initiatives that share the Institution's educational resources with classrooms and communities across America. The Report highlights collaborative work that occurred between October 1, 2021 and September 30, 2022 (FY 2022). As you will learn, the initiatives included in this report offer immense potential to empower teachers, boost student achievement, and broaden horizons for all young Americans. Through co-curated learning experiences and forging partnerships with trusted national youth organizations, we are working to build and enrich a national cultural of learning by reaching educators and students during in school and out of school time, as well as in our museums and online.   
Inside the report, you will learn:
How the Smithsonian is working with State Education Agencies to support curriculum development on topics which the Smithsonian is uniquely positioned to address via its collections and research. A case study includes our work with the Nebraska Department of Education to co-create statewide learning modules for grades K-3 to build awareness and inclusivity in their communities.
About our new partnerships with national youth organizations, like the National 4-H Council and the Boys and Girls Clubs of America, to provide new learning experiences taking place in our museums on the National Mall and in their home communities about civics, leadership, and equity.  
How we are working to empower, celebrate, and inspire educators across the country through free professional development programs, like the Smithsonian National Education Summit, which featured leading experts, policymakers, and Smithsonian educators during a multi-day hybrid program sharing the latest tools, trends and support teachers can use to shape and inform their work.
About the Smithsonian's transformational internship programs, like Leadership for Change, which provides college students an opportunity to gain firsthand experience and mentorship from leading experts across the Smithsonian about the critical issues facing us today.  
These are just a few of the many stories highlighted in this inaugural Education Impact Report, now available for online viewing and download. To continue to stay up-to date on education-related news, programs, offerings, and events, sign up for our e-newsletter and receive monthly updates.