At-Home Activities for Guaranteed Family Fun This Winter
Ten innovative and inspired ideas to keep kids learning and engaged while home from school during winter break
---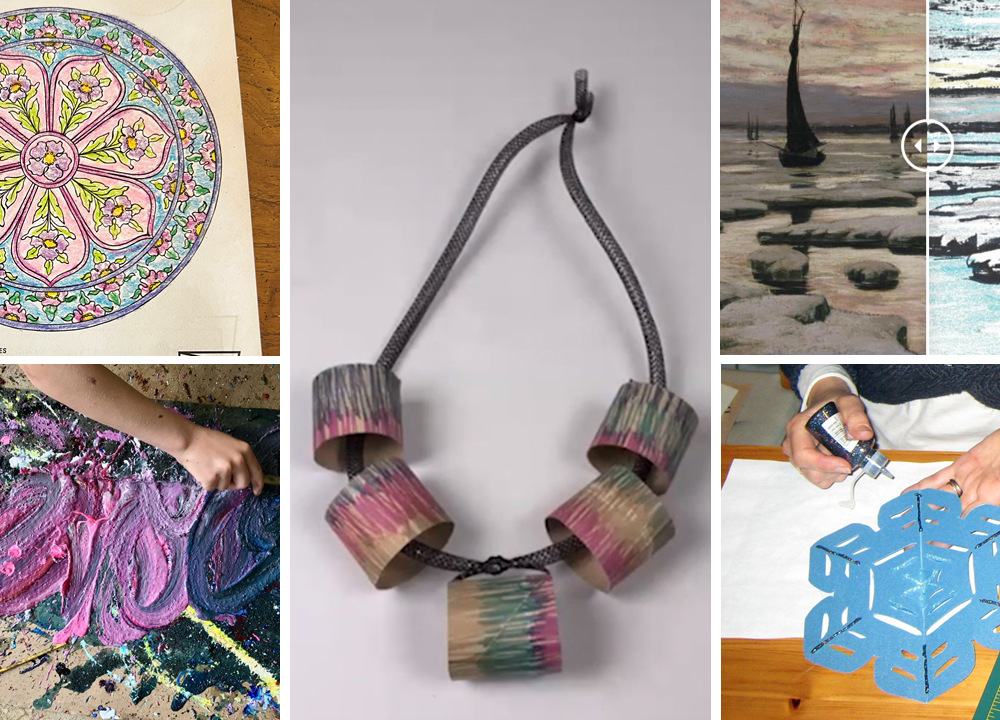 School breaks are often a time for parents and caregivers to think up creative ideas to both spend time with their children and make lasting memories together. While visiting your local museum is always at the top of our lists, here's a round-up of some fun, Smithsonian-inspired ideas that require minimal supplies and offer engaging opportunities for learning right in your own home:
Conducting Intergenerational Interviews
While winter break often coincides with holiday visits or Zoom calls with loved ones across the country, your kids might use this as an opportunity for intergenerational interviews. Asking a few simple questions with a careful listening ear can cultivate connection and might even reveal stories that haven't been heard by the rest of the family just yet: "What was your neighborhood like growing up?," "What family celebrations stick out most to you?," or "What do you remember most about your favorite teacher?" The Smithsonian Center for Folklife and Cultural Heritage has created an oral history interviewing guide to get you started. Across the Smithsonian, we also have several other video examples, tips, and resources to provide you with lots of ideas for what questions to ask and how to document and preserve your interview for years to come.
Trying Out Art Projects that Focus on Process
Hirshhorn Kids at Home captures the art-making processes of modern artists and allows learners of all ages to get creative at home. These unique hands-on projects use simple art-making materials, like paint, tin foil, and scraps of paper, as well as more unusual supplies, like coffee filters, nylon stockings, and last week's comics section from the newspaper. To date, there are over 45 project prompts that include close-looking exercises of the inspiration artwork found at the Hirshhorn Museum and Sculpture Garden, kid-friendly artist bios, and step-by-step instructions, complete with photos of sample work!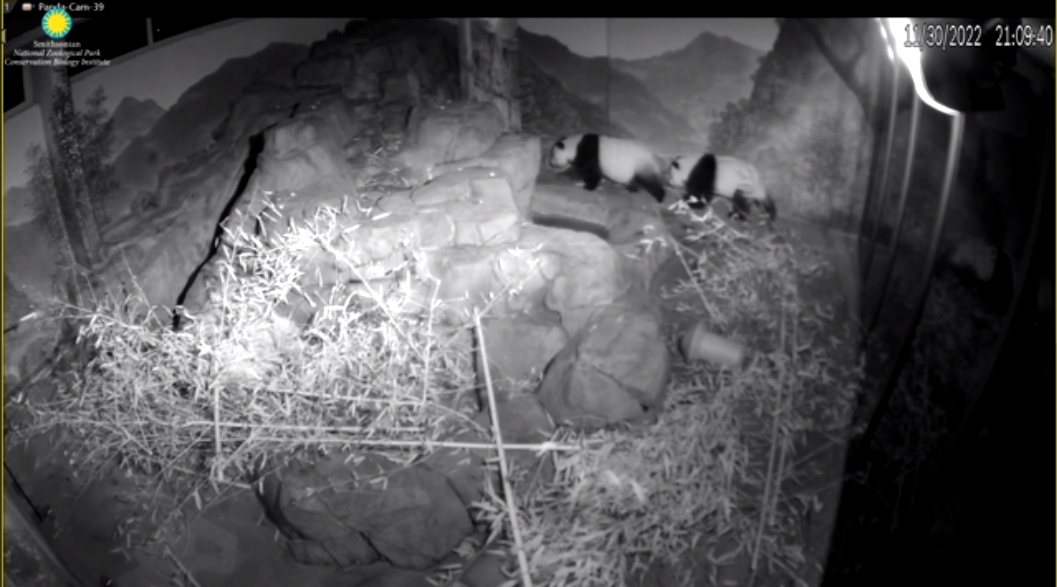 Watching Wild Animals from Your Living Room
What does a Giant Panda actually do over winter break? The National Zoo and Conservation Biology Institute currently has six webcam streams and archived highlights footage—featuring Andean Bear Cubs, Giant Pandas, Cheetah Cubs, Naked Mole-rats, Lions, and Elephants. Use the Animal Cam Bingo Cards to look closely and think deeply about animal behaviors and habitats. Animal aficionados might also check out videos with the Zoo's education specialists that spotlight "unZOOsual" careers in science, technology, engineering, and math or answer some of Zoo visitors' most common questions.
Coloring Our Collections
No matter what age your kids are, there is something calming about coloring during down-time. In between the busyness of holiday shopping, errands, and visits with extended family, try printing out a few pages from across the Smithsonian for a chance to color in our collections. You might choose iconic portraits from the National Portrait Gallery, winter scenes found in the Smithsonian American Art Museum's collection, freely-available images from our Digital Library, Biodiversity Heritage Library, and Smithsonian Institution Archives collections, or a new coloring booklet from the Smithsonian American Women's History Initiative, featuring stories of extraordinary women, ranging from aviator Amelia Earhart to author Octavia Butler. (Also, available in Spanish here.)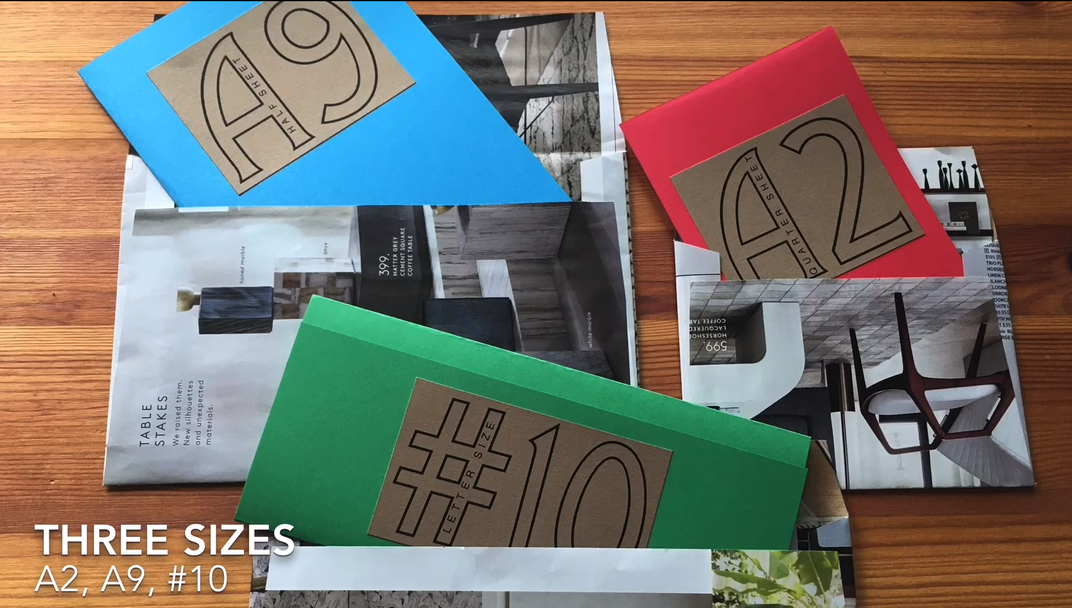 Folding Your Own Handmade Envelopes
Creating handmade envelopes is a wonderful and easy way to add unexpected personality to your mail, especially in a season filled with notes of gratitude and well-wishes for the New Year. Teens might enjoy following along to this step-by-step tutorial from the National Postal Museum. With simple supplies including a magazine or newspaper, glue, a pen or a pencil, a ruler, and scissors, anyone can make a uniquely beautiful envelope to carry messages to loved ones near and far.
Designing and Decorating Your Own Wearable Art
Art projects don't always need to hang on the wall or clutter up your fridge, they can also become unique, decorative pieces that you can wear (or gift!) too. Educators from the National Museum of African Art share instructions for how to create your own personal amulet in the shape of a pouch, inspired by the museum's collections. The National Museum of Asian Art also has an archived online workshop that guides learners through examples from the collections, offers ideas for handmade necklaces using materials such as extra buttons and cupcake liners, and discusses the role of conservators in caring for these objects. 
Building a Biocube in Your Backyard
A biocube is a fun, informative, and manageable way to explore the biodiversity in the world around you—even in your own backyard—by focusing on a cubic foot of space. By looking closely and documenting the life in a small area, you and your family can get a better understanding of how different ecosystems are structured and how they function. Follow these easy steps from the National Museum of Natural History to investigate the question, "What kind of life can we find in one cubic foot of space?" and hone your student's science skills. Be sure to check out other Natural History at Home ideas too, like making your own plant press or learning how to draw a dinosaur!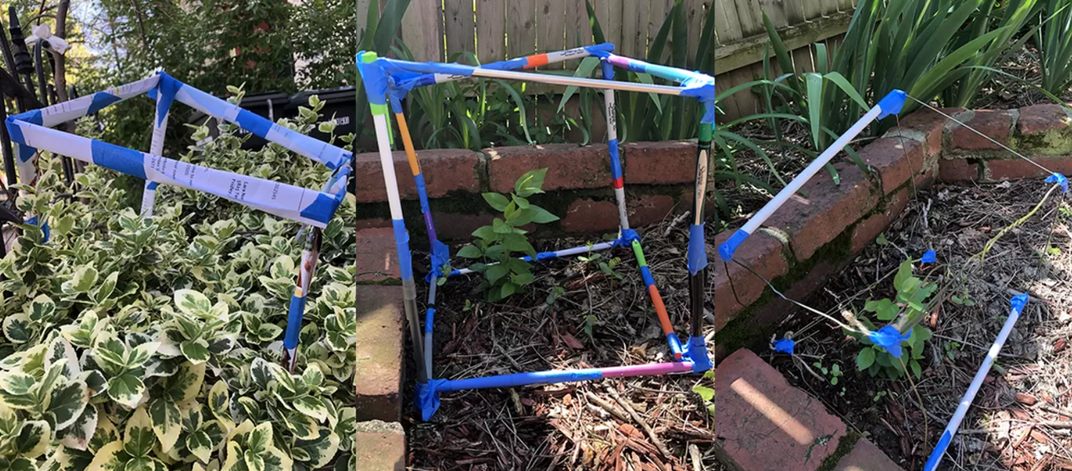 Creating Crafts from Cardboard (and Other Easy-to-Find Supplies)
In these short, bite-sized Craft Time videos, an education specialist from the National Air and Space Museum demonstrates how to use easy-to-find supplies to create over 20 air and space-themed crafts. Transform a cardboard tube and construction paper into a rocket, or combine dish soap, water and corn syrup to make bubbles. These simple craft ideas emphasize creativity and experimentation with each activity, especially perfect for young learners.
Studying Snowflake Shapes Up-Close
One of our favorite Smithsonian stories this time of year is that of Wilson A. Bentley (a.k.a. "Snowflake" Bentley). Bentley, a farmer from Vermont, pioneered the field of photomicrography, by using a camera with a microscope. In his lifetime, Bentley photographed over 5,000 snowflakes and never found two snowflakes that were alike! Bentley donated a collection of 500 snowflake photographs to the Smithsonian in 1903. Several years ago, staff at the Smithsonian Institution Archives created templates for common snowflake shapes, such as dendirite stars and star crystals, to learn more about these iconic photographs and create your own snowflakes at home, no matter the weather in your area!
Making Memories at a Museum
Bonus: if you do happen to head to a museum during your winter break, be sure to take a peek at these evergreen tips for families of how to make the most of your visit, plus how to prepare for taking your toddler with you, all from the National Museum of American History.
For more information about visiting Smithsonian museums in Washington, D.C. or New York City, visit our website for hours, current exhibition listings, and dining options. There are also more than 200 Smithsonian Affiliate museums in nearly every state, plus Puerto Rico and Panama—check out the Affiliate directory to see if there's one in your region!
---
Can't get enough of Smithsonian-inspired activities for the kids in your life? See our June 2021 article, Fun (and Free) Ideas to Keep Kids Learning This Summer for more ideas.