NATIONAL MUSEUM OF NATURAL HISTORY
Viking Women and Black-Footed Ferrets Are Coming to the Museum This Holiday Season
Have a holly jolly holiday and tune into exciting programming about the natural world at the museum this December
---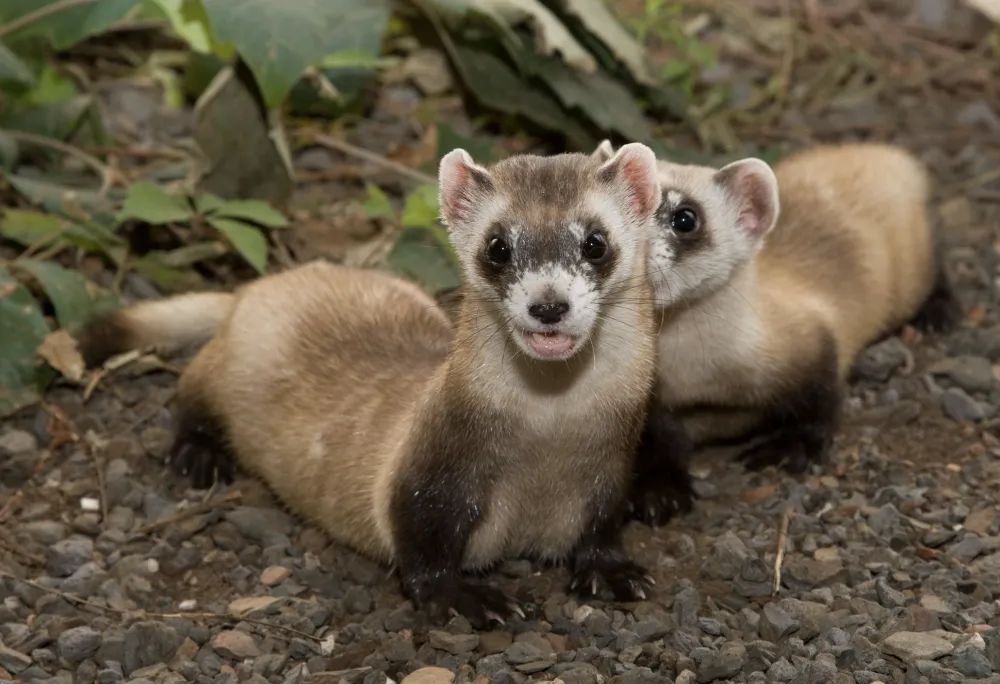 The holiday season is in full swing as are events and programming at the National Museum of Natural History. This month, visitors can find out how black-footed ferrets are coming back from the brink of extinction, why ancient Viking women used textile production as a means of expression and exciting new details about how and when people first came to the Americas.
Learn How Artists are Utilizing Cutting-Edge Research to Rebuild Marine Habitats
December 2, 2022 11 a.m. ET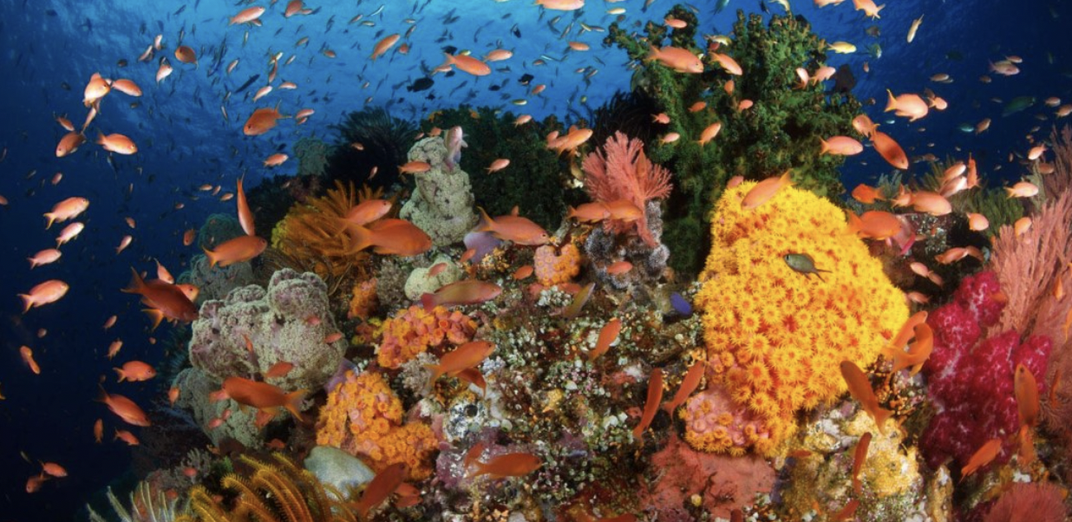 Down in the deep blue sea the marine life blooms with color. While people tend to take an interest in larger sea life like whales, fish and sharks, animals like coral and oysters are important parts of our ecosystem. Reefs are vital for coastal climate change adaptation because they act like buffers and bolster coastlines against large waves and strong currents during storms.
As reef coverage continues to decrease due to threats like pollution, overfishing, and climate change, restoring these thriving ecosystems has become imperative. Thankfully, scientists are now figuring out ways to build these coastal buffers back up through a restoration process called biofabrication that utilizes bacteria to construct reef-building material.
Stop by the museum's Sant Ocean Hall to learn more about how biofabrication works. Visitors will have a chance to hear directly from a team of artists from the MICA Co-Lab at the Maryland Institute College of Art who work to design material to reinforce the structures of coral and other keystone species.
See the Colorful Intersection of Paint, People, and Places
December 2, 2022 1 p.m. EST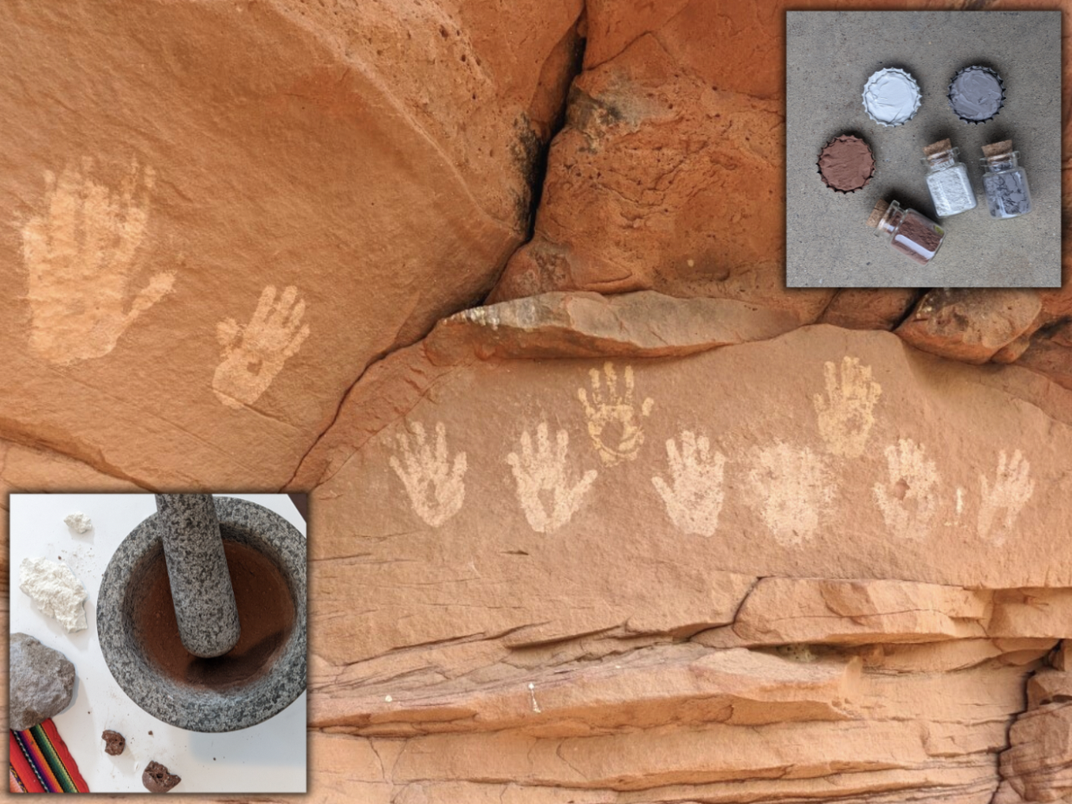 For thousands of years, art has been an essential part of the human existence. From expressing emotions to documenting histories, our worldview has been transformed by art. But making art has not always been so easy. In the desert Southwest, the mastery of ancient paint techniques was far from simple — the ability to create colors required technical knowledge about where to get the ingredients, how to process, store and use them.
Swing by the museum's "Our Places" exhibit space to learn more about these ancient and complex techniques from Kelsey Hanson, an anthropological archaeologist at the University of Arizona. During this presentation, Hanson will dive into how natural pigments are reflections of creators and their environments and share her research using the circulation of paint technology to understand changing power relations.
Take Learning Outdoors with the Urban Adventure Squad
December 3, 2022 12:30 p.m. EST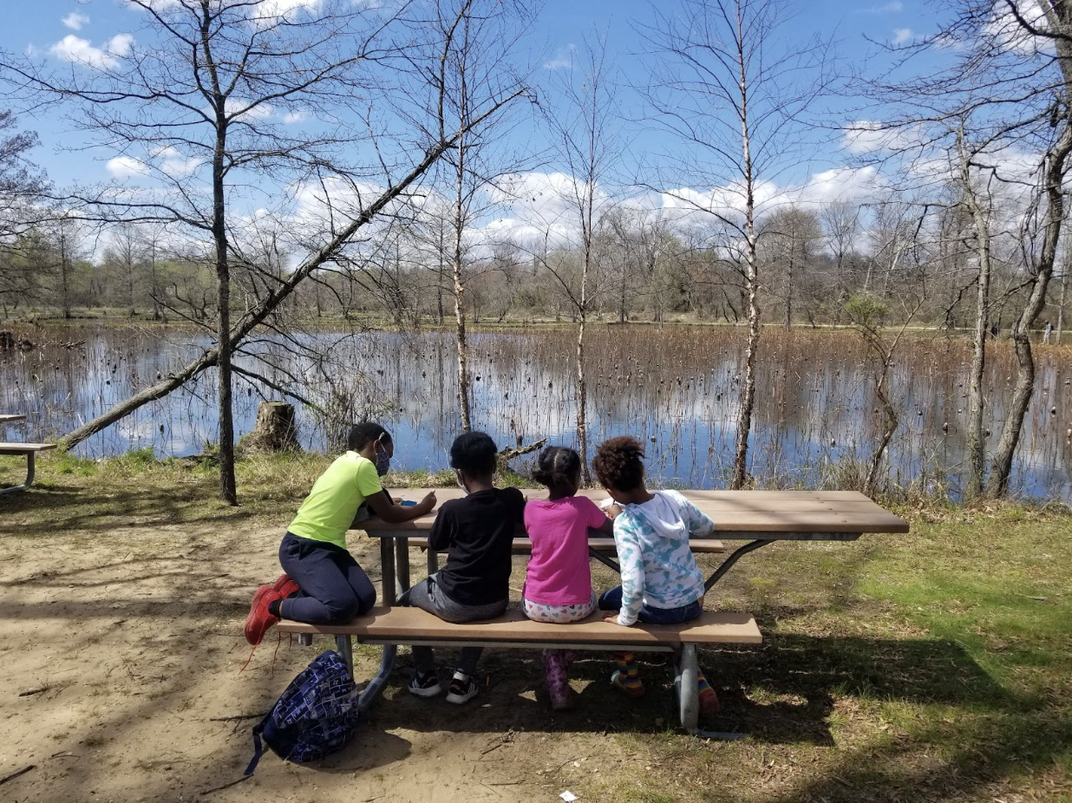 The great outdoors doesn't close down for the winter. The Urban Adventure Squad (UAS) is a Washington-based, non-profit organization that connects students to nature and their communities through year round learning programs. Outdoor experiences allow students to learn through what they encounter and discover in their natural surroundings. From neighborhood activities to community learning exercises, outdoor learning at the UAS gives students the chance to get moving and be curious with at least one mile of walking per program.
Stop by the museum's "Our Places" exhibit space on the first floor to meet Elana Mintz, founder and executive director of UAS, and Christy Brock, the organization's director of programming. They will help students create observational field guides to take with them to explore their neighborhoods and eventually the whole wide world!
Reflect on the Continuing AIDS Epidemic and Honor Those Impacted for World AIDS Day
December 4, 2022 3:30 p.m. EST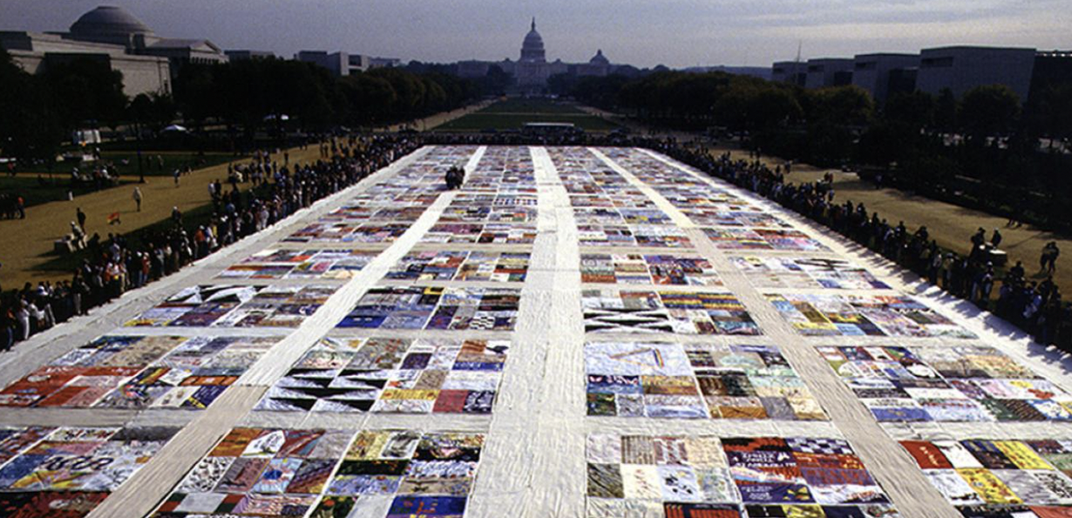 In honor of those affected by HIV, the globe takes a pause each December to observe World AIDS Day. The epidemic started in 1981 and has taken about 40.1 million lives. Despite pharmaceutical tools available there are more than 35,000 infections each year and there are approximately 1.2 million people living with HIV in the United States today. Ending the HIV epidemic requires a coordinated commitment to reaching those at greatest risk of contracting the virus and removing the stigma, social and economic barriers that culminate in continued transmission and lack of access to health care.
Eugene Scott, a national political reporter from The Washington Post, will moderate a conversation between Linda Villarosa, an author and New York Times Magazine contributor; Rebecca Kahn, the director of nutrition services at the nonprofit Food & Friends that provides food to people struggling with serious illnesses like HIV/AIDS; and Naseema Shafi, the chief executive officer of Whitman-Walker Health, a community-based healthcare center focused on providing care to marginalized communities. During the discussion, the panelists will discuss the U.S. HIV AIDS epidemic, celebrate those working to end the epidemic, and assess the work that needs to be done.
The discussion will be held in the Q?rius space on the museum's ground floor and will include light refreshments after the panel. Villarosa will also sign copies of her new book, Under the Skin: The Hidden Toll of Racism on American Lives and on the Health of Our Nation, one of the New York Times' "10 Best Books of 2022."
Untangle what Ancient Textile And Cloth Production Reveal About the Power of Viking Women
December 6 2022 2 p.m. EST

Viking women have been portrayed as child rearers and homemakers for centuries. However, these views are slowly being challenged by new research. In archaeological sites scattered around Iceland, the Faroe Islands and Greenland that date back to around 800 CE, researchers have excavated and analyzed textiles that offer unparalleled insights into the hidden lives of Viking women. Finally, the vital contributions of these women to Viking society and culture are beginning to come to light.
To learn what life was like for Viking women, stop by the museum's Q?rius Theater for a presentation by Michèle Hayeur Smith, an archaeologist of historical material culture with interests in gender and textiles. In her most recent work, Hayeur Smith discusses the deeply connected world of magic with feminine identity, textile production and power of ancient Icelandic women.
From making money with textiles to expressing creativity in the medium, the textile industry served as an outlet and source of power for women in a world largely dominated by men. The lecture is part of the Arctic Studies Center's ongoing Ernest Burch Memorial Lecture Series.
Learn How Embracing Many Ways of Knowing Helps Bring Us Together
December 13, 2022 6 p.m. EST
One of the pandemic's lasting legacies was isolation. However, embracing intersectional perspectives found in different cultures and communities can empower ourselves and each other to break out of seclusion and become active members of the world.
Adriel Luis, the curator of digital and emerging media at the Smithsonian Asian Pacific American Center, will moderate a conversation with leaders affecting social change and transforming their communities. The discussion is part of the fall series "In the Pandemic's Wake: Social Change and Reflection with Asian American and Pacific Islander Leaders" and is presented by Smithsonian's National Museum of Natural History and Asian Pacific American Center with federal support from the Asian Pacific American Initiatives Pool.
Meet the Ferrets Coming Back from the Brink
December 14, 2022 12:30 p.m. EST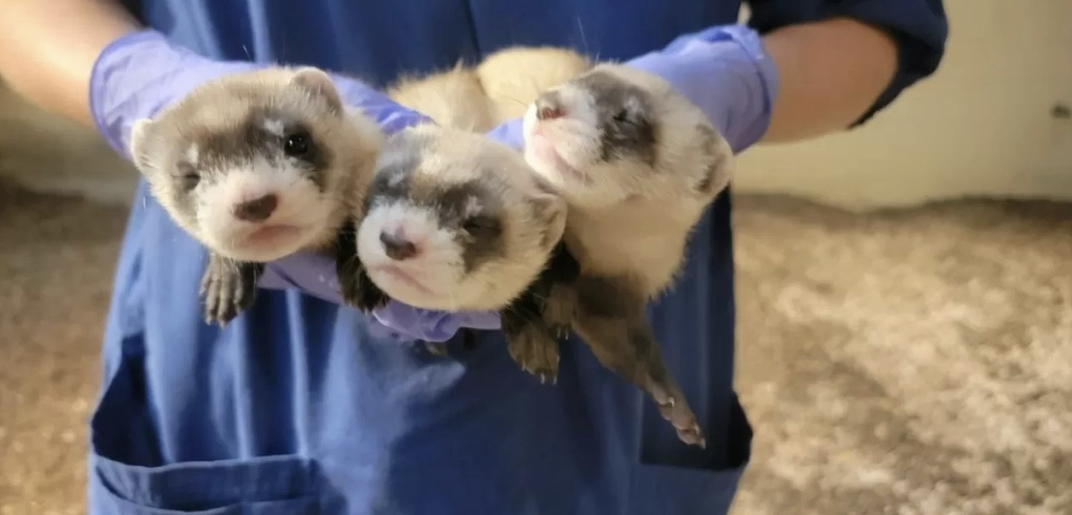 Did you know that fuzzy little ferrets once had an expansive range stretching from Canada to Mexico? Well Paul Marinari, the senior curator at the Smithsonian's National Zoo and Conservation Biology Institute, did! However, things looked bleak for black-footed ferrets due to the loss of its native prairie and the spread of deadly diseases.
In no time, North America's only native ferret species had become one of the world's most endangered mammals. The cute critters were even considered to be extinct in 1979 before a population popped up in Wyoming in 1981. But after decades of conservation efforts, they're coming back from the brink of extinction thanks to conservation biologists like Marinari.
Tune into this online presentation to learn about the ongoing efforts to reintroduce the black-footed ferret into its native range and the threats still impacting this critically endangered carnivore today. The discussion is part of the museum's ongoing series, "Shared Planet Shared Health," and will be moderated by Ashley Peery, educator for the museum's "Outbreak: Epidemics in a Connected World" exhibition.
Learn How the Latest Evidence is Transforming the Timeline of Humans in the Americas from An Archaeologist at the Forefront of the Debate
December 15, 2022 11:30 EST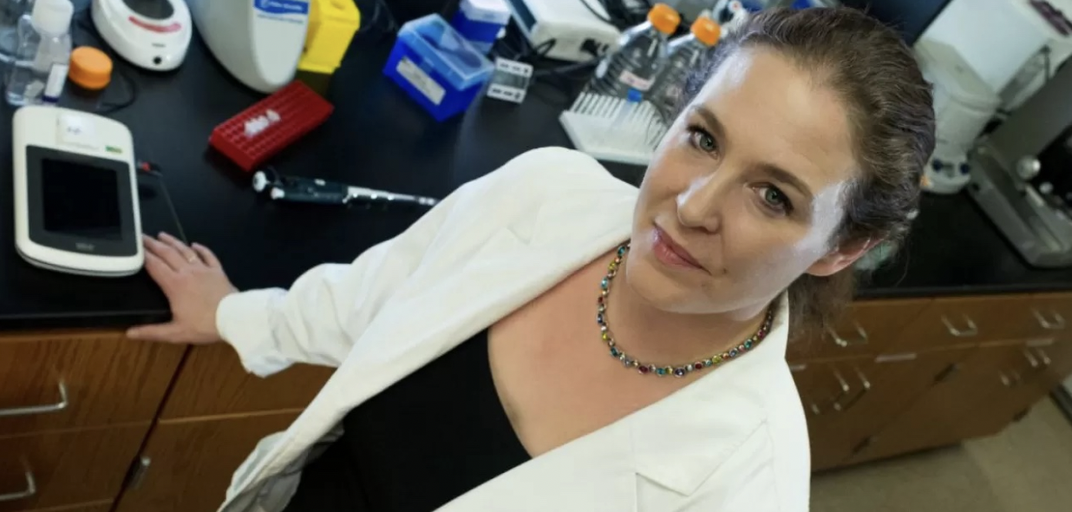 One of the most controversial questions people have about the Americas boils down to one word: when? How and when did the first people set foot in America? The latest genetic and archaeological evidence will be presented by Jennifer Raff, an associate professor of anthropology at Kansas University.
Raff will tell the story of America's first peoples through fragments of DNA recovered from a tooth in Siberia, a small broken knife found below the surface of a muddy Florida pond and footprints of children left thousands of years ago on the banks of an ancient lake in New Mexico.
To learn more about what these clues reveal, tune in to the latest installment of the HOT (Human Origins Today) Topic Series. The event will be moderated by museum paleoanthropologist and educator Briana Pobiner.
Related Stories:
Meet the Smithsonian Scientist Unlocking Crucial Conservation Clues in the Genetic Code of Koalas
This November, Be Thankful for Specialty Spirits and Ancient Sea Monsters
Community Archeology Helps Bridge Gap Between Science and Tradition
Meet the Scientist Extracting Ancient DNA From Squirrels and Lemurs