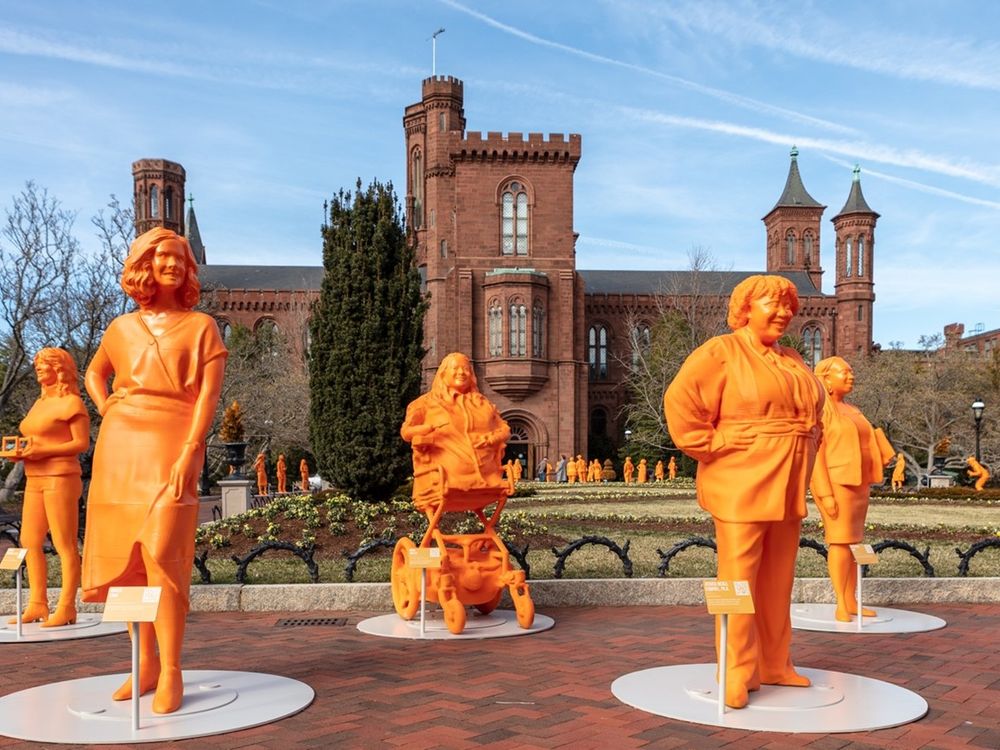 Some of the brightest minds in science and technology are visiting the Smithsonian this month. But instead of a one-night lecture circuit, these scientists, who do everything from design rockets to create shark sanctuaries, will be stationed around the National Mall in the form of life-sized, 3D-printed sculptures.
Featuring 120 bright orange statues of contemporary female scientists, "#IfThenSheCan – The Exhibit" is the largest collection of statues of women ever assembled at a single location at one time. To celebrate the Smithsonian's Women's Futures Month, the statues were initially displayed together in the Smithsonian Gardens and are now on view in several Smithsonian museums until March 27. 
The exhibit is part of Lyda Hill Philanthropies' IF/THEN initiative that aims to inspire middle school age girls to pursue STEM careers. The statues portray researchers from all facets of science, technology and engineering. For the advancement of their fields, these women crawl into bear dens in Alaska, excavate artifacts from swamps and scour the desert for cryptic lizards.
While most of these scientists will only be represented in Washington by their statues, visitors can see one of these trailblazing researchers, Myria Perez, in action at the National Museum of Natural History's FossiLab. As a fossil preparator, Perez delicately chips away rock and dirt to expose the fossilized bones of dinosaurs and other prehistoric animals, often under the watchful eyes of curious museum visitors.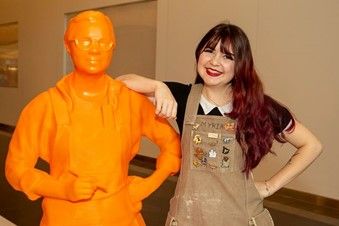 Growing up as a dinosaur-fanatic, Perez always knew she wanted to be a paleontologist. When she was just twelve, she became a junior volunteer at the Houston Museum of Natural Science. As she got older, Perez continued to visit the museum as often as she could to learn all about fossil preparation. In addition to the paleontologists working at the museum, Perez found inspiration in the exploits of Mary Anning, a pioneering 19th century paleontologist who uncovered a variety of spectacular marine reptile fossils eroding out of the English coastline.
Perez followed in Anning's footsteps when, as a student at Southern Methodist University, she helped prepare a trove of fossilized sea creatures, including toothy mosasaurs and giant sea turtles, that had been discovered in Angola. Several of these fossils are now displayed in the National Museum of Natural History's "Sea Monsters Unearthed" exhibit.
During a later stint as a preparator at the Perot Museum of Nature and Science in Dallas, Perez joined the IF/THEN initiative to help inspire the next generation of female paleontologists. "I was a middle school girl when I started getting into my career path, so this is the perfect opportunity," she said. "I could give back to the community in the way that the community gave to me."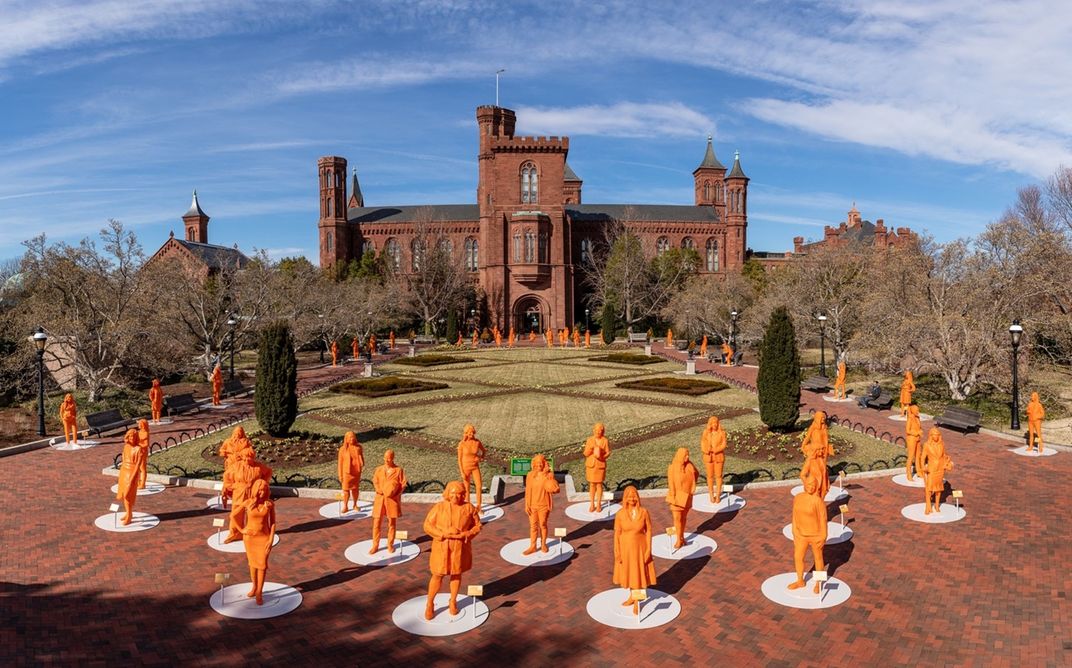 This week, her bright orange sculpture, which depicts Perez decked out in her fossil-prepping gear, will meet her right outside the lab. It will join 34 other statues of female scientists displayed throughout the museum in spots ranging from the Sant Ocean Hall to the Insect Zoo.
"It's great to have a statue but how cool is it to see a statue and then actually see that person there working and doing their dreams?" she said. "It shows people that if you really want it to happen, it can be done."
Related stories:
Ever Wonder How Exhibits are Made? Here's Your Answer.
Q&A: Sea Monsters in Our Ancient Oceans Were Strangely Familiar
Smithsonian Puts Backstage Fossil Preparation Center Stage in its New Fossil Hall
Your Genomic Story Awaits at Smithsonian