NATIONAL MUSEUM OF THE AMERICAN INDIAN
The Return of a National Icon
Bison, commonly referred to by Native people as "buffalo," were once on the brink of extinction. Discover how the revival of the bison became one of the United States' great conservation success stories.
---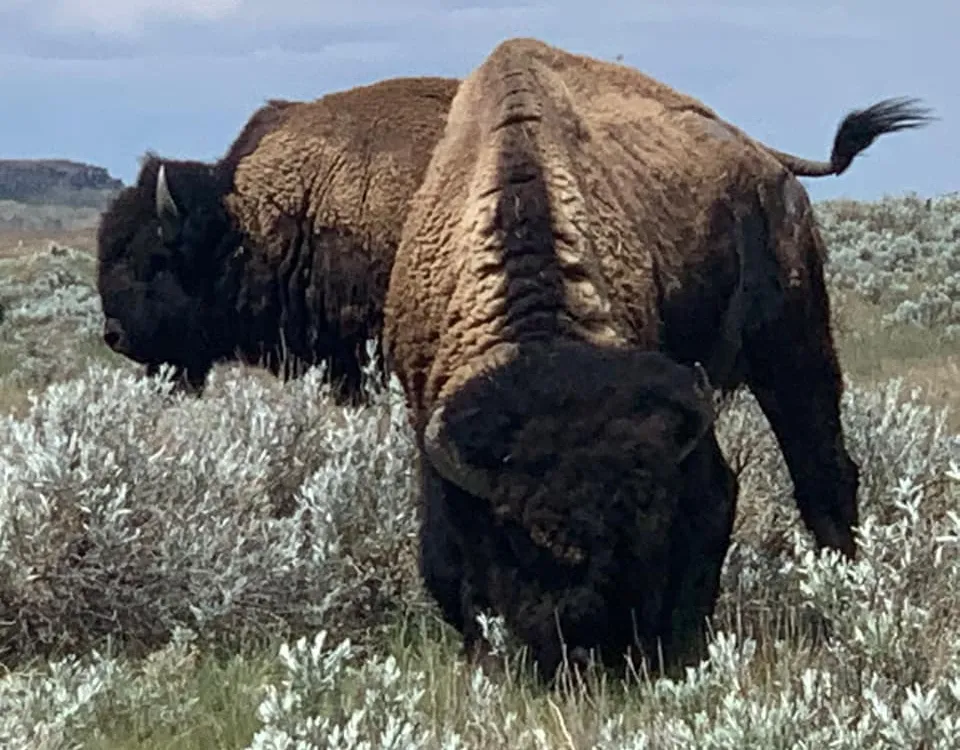 "The buffalo are more than an animal to Indigenous people. They are a relative. They provided everything for us and to this day they are a constant reminder of our connection to our ancestors. The songs and ceremonies that come with the restoration of buffalo provide that direct link to how we once lived in harmony with nature. Though buffalo were nearly eradicated, they are resilient and tribal restoration efforts are helping them to thrive. The buffalo are providing a resurgence in our cultural practices that for many years was stripped away by their absence. In my Lakota Language there is a saying, 'Pte Oyate Zani hechi, Hu nupa ki Zani pi kte' which translates to 'When the buffalo are healthy, the people are healthy.'" Troy Heinert (Sicangu Lakota), InterTribal Buffalo Council Executive Director
The American bison once roamed from what is now from northern Alberta, Canada, as far south as northern Mexico, and from California to the east coast. Population estimates range from twenty to sixty million that once inhabited the North American continent. The American bison, or buffalo, is called
tatanka
in Lakota,
áuñ:gáu[bìñ
in Kiowa,
boy-zshan
in Eastern Shoshone and 
iiniiwa
in Blackfoot, and is a significant subsistence and spiritual animal to many American Indian tribes. For thousands of years, Natives relied heavily on bison for their survival and well-being. Clans, societies, ceremonies and individuals were named after the bison. They used every part of the bison for food, shelter, clothing, ceremonies, transportation, weapons, tools, utensils, water storage, rope, jewelry and to barter.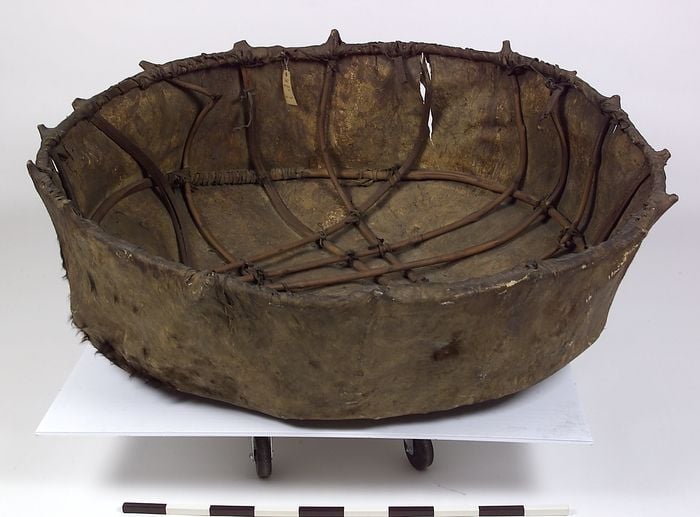 The French explorer Samuel de Champlain coined the term "buffalo" from the word "boeuf," which is the French word for ox. After 1625, the term "buffalo" gained acceptance and began being widely used by English speakers. "Bison" began being used around 1774 and is still used as the scientific reference to this species, Bison bison.
From approximately 1820 to 1880, westward expansion, railways and rifles supported an international market for buffalo hides that led to the slaughter of millions of buffalo. This, combined with the military's intent to destroy buffalo as a way to control the Native tribes, the introduction of diseases from cattle, drought and competition from domestic livestock (horses, cattle, sheep), reduced millions of buffalo to fewer than 2000 by the 1890's. The decimation of the bison was pivotal in the tragic devastation of tribes who were dependent on the buffalo.
In 1872, the U.S. Department of Interior (DOI) helped reverse the bison's fate. Beginning at Yellowstone National Park, they began a program to protect its remaining two dozen bison. In 1905, the American Bison Society (ABS) was formed to support bison recovery efforts by convincing Congress to establish several public bison herds at the Wichita Mountains Wildlife Refuge, the National Bison Range, Sully's Hill National Game Preserve, Fort Niobrara National Wildlife Refuge, and Wind Cave National Park. These efforts helped save bison from extinction. The ABS disbanded in 1935 having accomplished their mission. However, in 2005 the ABS was reestablished to aid the ongoing restoration.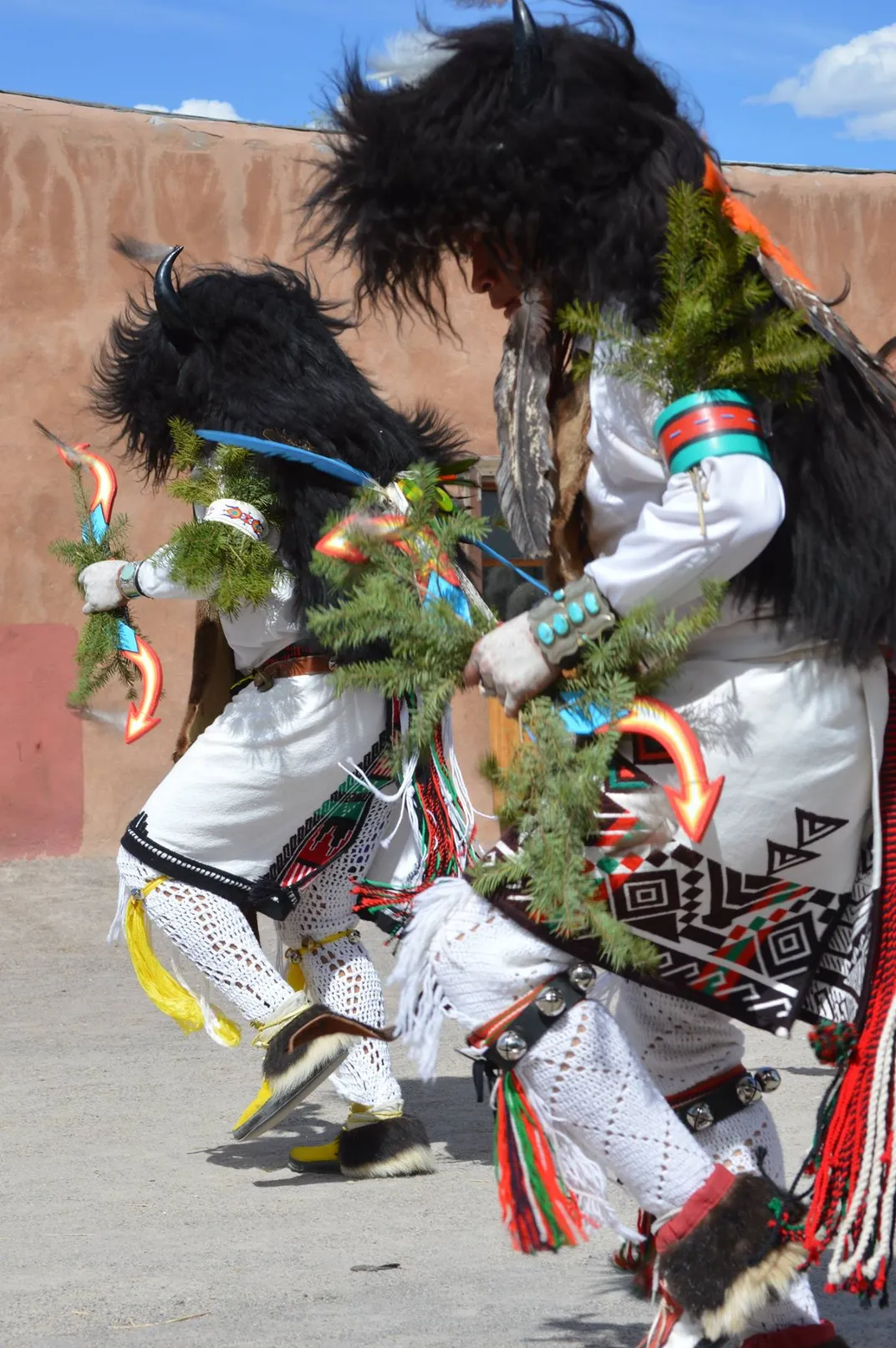 In February 1991, the InterTribal Buffalo Council was formed with 19 initial tribes to coordinate and assist in returning bison back to tribal lands. Currently, the InterTribal Buffalo Council includes 69 federally recognized tribes from 19 states whose mission is to restore buffalo to Indian Country in order to preserve our shared historical, cultural, traditional and spiritual relationship for future generations.
In 2012 the Senate passed its first resolution honoring National Bison Day, which was also supported by various tribal groups and the Wildlife Conservation Society. The InterTribal Buffalo Council, The Wildlife Conservation Society, the National Bison Association and Bison Coalition members further lobbied Congress to enact the National Bison Legacy Act which would recognize the historical, economic and cultural importance of bison. It was signed on May 9, 2016, officially making the bison our national mammal. Since then, the month of July has been labeled National Bison Month.
Thanks to years of conservation efforts, the bison population is now stable and no longer endangered. Within the past decade, herds have been reintroduced at preserves in Indiana and Illinois as part of efforts to restore native prairie habitats, beneficially reshaping the ecosystems through their grazing patterns. Through a coordinated collaboration with various partners, DOI lands currently support 17 bison herds in 12 states, for a total of approximately 10,000 bison over 4.6 million acres of DOI and adjacent lands.
Central to many American Indian spiritual ceremonies, traditions, and healthy diets, more than 60 tribes are bringing back the bison to their communities and reservations. Over one million acres of tribal land contribute to the conservation of bison. In addition, private bison producers own about 360,000 bison as domestic livestock that provide a healthy meat source as well as other bison products. About 31,000 bison reside in publicly owned herds in the United States and Canada. The Department of the Interior manages about 10,300 bison as wildlife, including approximately 8,000 bison in ten national park units; 1,600 bison in seven National Wildlife Refuges; and 700 bison on Bureau of Land Management Lands in Utah.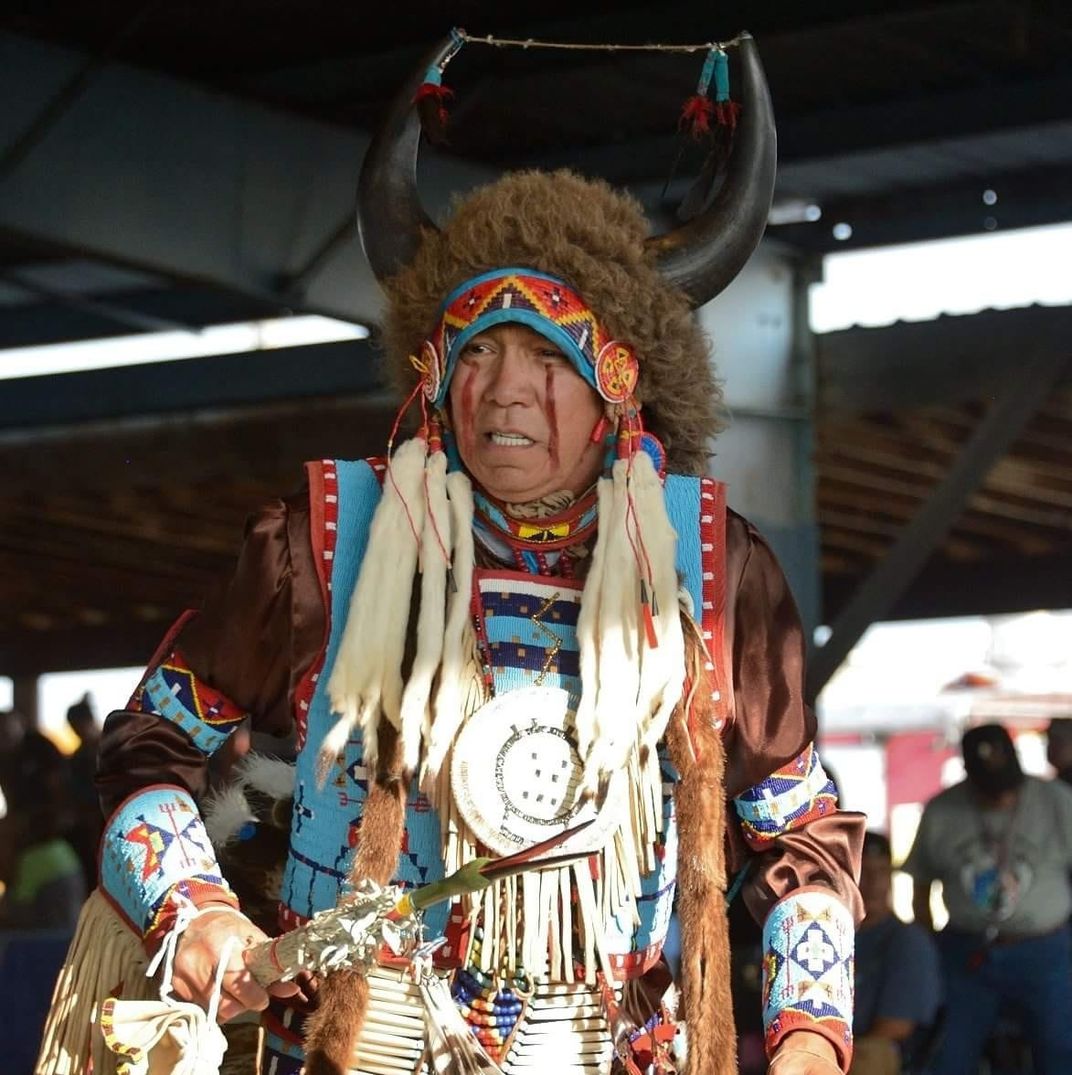 The National Museum of the American Indian's collection houses over 2000 buffalo objects. The museum's Vine Deloria, Jr. Library contains approximately 156 books with buffalo related topics. The museum stores in Washington, D.C. and New York City contain books with references to buffalo and plush stuffed buffalo toys for sale. And the 2022 menu at the Mitsitam Cafe at the museum in Washington, D.C., includes grilled bison loin, pulled buffalo sandwiches, buffalo chili, campfire buffalo burgers and Indian tacos!