NATIONAL MUSEUM OF THE AMERICAN INDIAN
Smithsonian Wants Your 2020 Stories
What can one day tell us? This Friday, December 11, 2020, ten Smithsonian museums and cultural centers are taking a snapshot of this extraordinary year, offering a moment for reflection and sharing perspectives. Join us in this effort to document a day in the life of our nation and the world—a chance to consider together where we've been and where we're going. In addition to collecting individuals' and families' stories—with the assistance of wide-ranging questions as prompts—the ten museums and centers present a series of free, virtual programs sharing different perspectives on the issues that have shaped this year. See https://24hours.si.edu/ for the schedule and to register for some of the programs.
---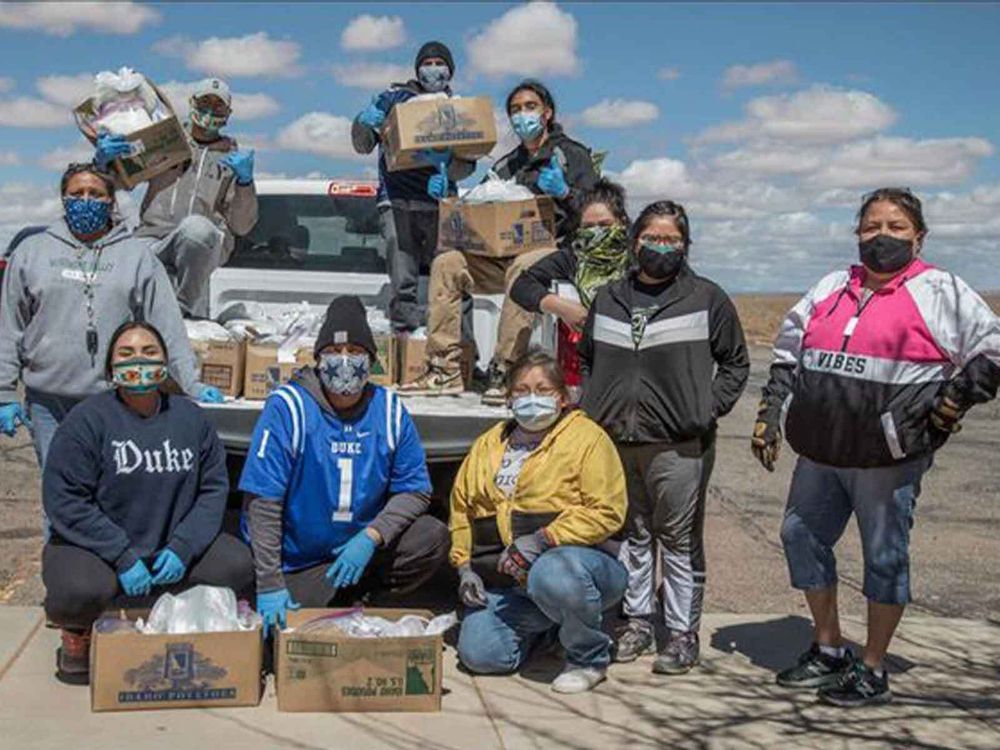 The year 2020 is already recognized as a period unlike any other in living memory. How have these uncertain times affected, challenged, or encouraged Native American and other Indigenous communities? The National Museum of the American Indian is posing that question to Native people in the United States and across the globe December 11 as part of the Smithsonian's initiative 24 Hours in a Time of Change.
This Friday, ten Smithsonian museums and cultural centers will come together online to host a day of discussion centered around contemporary issues, from the COVID-19 pandemic to racial injustice, and to invite the public to reflect on and share their personal experiences this year.
The goal is to bring people together through a national dialogue and to help the Smithsonian capture a snapshot of a day in people's lives this year.
The 24 Hours website offers prompts to help everyone take part. The Smithsonian Anacostia Community Museum, whose project Moments of Resilience helped inspire Friday's story collection, asks, How are communities supporting each other on a day-to-day basis in this time of adversity? Other museums' and centers' prompts are:
Asian Pacific American Heritage Center: How have members of the LGBTQ+ Asian American and Pacific Islander community been affected in a time of heightened vulnerability, raised awareness, and creative opportunity?
Hirshhorn Museum: How is art shaping your response to this moment?
National Museum of African American History and Culture: What stories, traditions, or celebrations have you and your family started, continued, or reflected on this year?
National Museum of African Art: How have the changing times and present challenges encouraged you to become more spiritually literate within your community?
National Museum of American History: What message would you send to the future about your life in these changing times.
National Portrait Gallery: What figure from U.S. history has helped you find resilience in 2020?
Smithsonian Gardens: What has motivated you to cultivate or visit a garden during these challenging times?
Smithsonian Year of Music: How has your experience with music changed in 2020?
Select responses will be featured on the 24 Hours website throughout the day. The public can see highlighted stories there, or on social media with the hashtag #Smithsonian24Hours. All the shared stories, photographs, and videos will be archived to help Smithsonian curators research this moment in history, plan related programs, and potentially add relevant objects to the collections.
In addition to the digital conversation, the ten participating museums and centers will host a series of virtual programs—recorded and live— throughout the day sharing different perspectives on contemporary issues. At 2 p.m. EST via the 24 Hours website, our museum will present Grassroots Responses on the Navajo and Hopi Reservation, an interview with the young community activist Shandiin Herrera (Diné). Shandiin will describe how COVID-19 has affected people on the Navajo Nation and Hopi mesas, and how the community has responded. As the seriousness of the pandemic became apparent last March, an Indigenous-led volunteer initiative quickly came together to deliver food, cleaning products, personal protective equipment, and other safeguards to some of the smallest and most isolated communities in an area the size of West Virginia. Shandiin will share her experience as volunteer coordinator for the Navajo & Hopi Families Covid-19 Relief Fund in Monument Valley, Utah.
You can see Friday's complete schedule of presentations—beginning at 10 a.m. EST with the webinar Gardens of Resilience and ending with the 8 p.m. workshop Writing My Resilience—by scrolling down the project website. All programs are free, but some require registration in advance. Click on specific program link for details.