Neal V. Loving: Pilot, Engineer, Aircraft Designer
Curator Russell Lee shares the story of aircraft designer Neal V. Loving.
---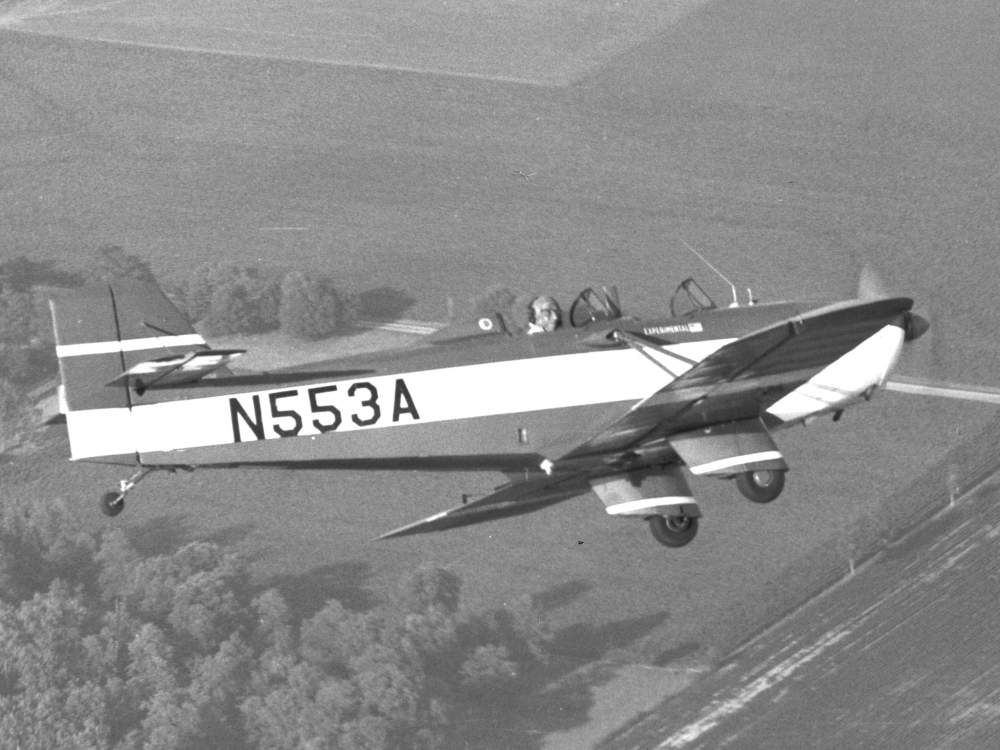 Neal V. Loving was born in Detroit, Michigan, on February 4, 1916. His father was the first black optometrist in Michigan. Loving's interest in aviation started early: He was 11 years old when Charles A. Lindbergh flew across the Atlantic Ocean in 1927, which boosted Loving's fascination with flight.
Loving studied aeronautics at Cass Technical High School in Detroit. He built a flightless ground trainer that earned a Mechanix Illustrated project-of-the-month award, and the Detroit Department of Recreation hired him in 1936 to teach model airplane building. In 1941, Loving and business partner Ms. Earsly Taylor set up the Wayne Aircraft Company in Detroit to manufacture a glider designed by Loving called the S-1. Soon after the United States entered World War II in December 1941, Loving helped form the all-black Civil Air Patrol (CAP) squadron 639-5 to train young people in military drills, flight theory and practice, and parachute training. Loving lost both legs when he crashed while flying the S-1 in July 1944, and during a five-month stay in the hospital, his fiancée broke off their engagement and his mother died.
Loving eventually recovered and he and Taylor set up the Wayne School of Aeronautics in 1946. In 1950, he designed and built his first homebuilt airplane, a midget air racer called the WR-1. Loving further personalized the airplane by naming it Loving's Love. With Loving's Love, he became the first African American certified to race airplanes. In 1954, the Experimental Aircraft Association recognized Loving's Love as the most outstanding new homebuilt aircraft design in. Loving donated Loving's Love ten years later to the Experimental Aircraft Association Museum in Oshkosh, Wisconsin, and the famous racer is displayed there today.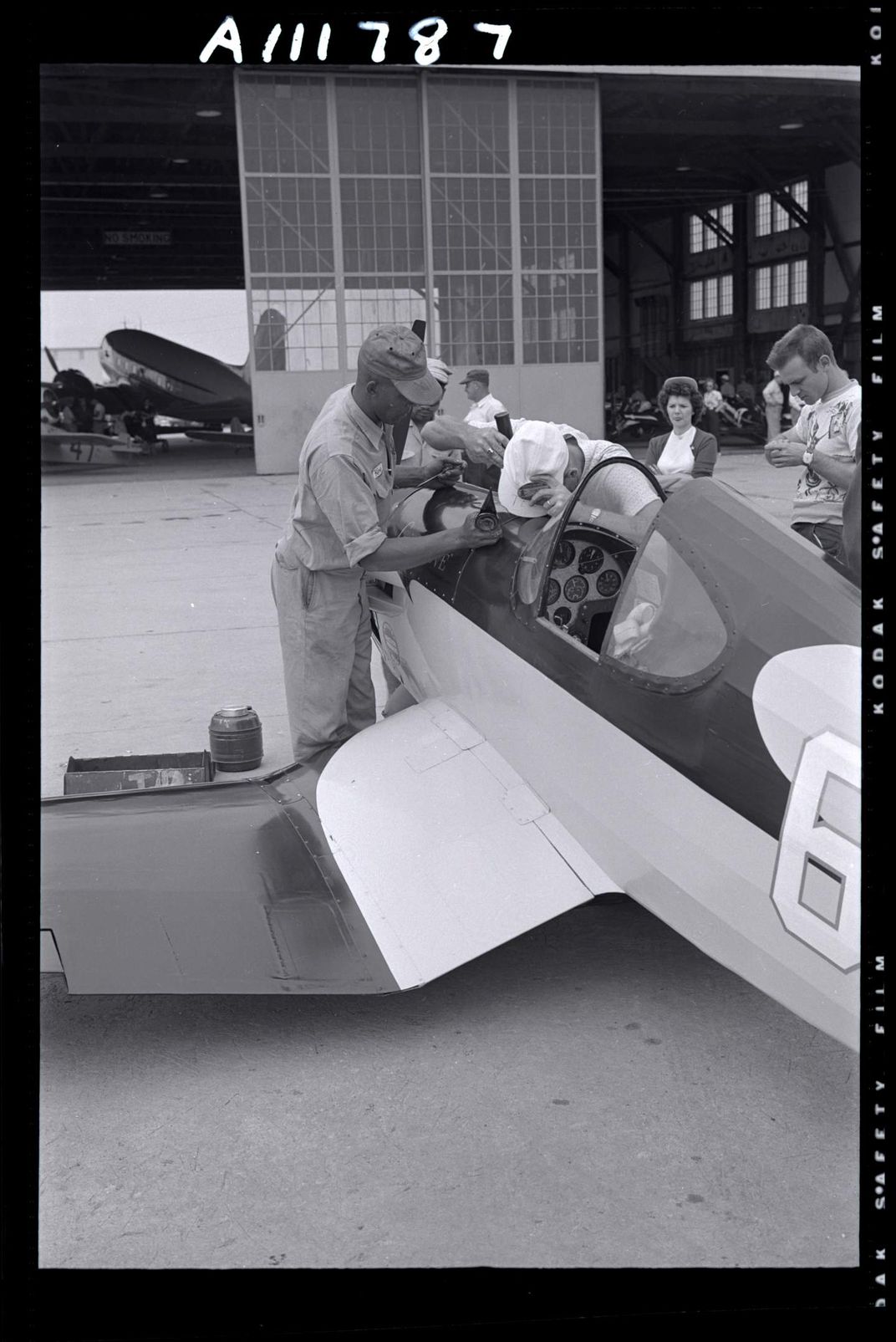 In 1955, Loving entered Wayne State University as an engineering student, and in 1961 at age 45, he graduated as the oldest full-time engineering student in the university's history. While research into Loving's papers is ongoing and I have not come upon a description from Loving on the racial prejudice he experienced while earning his degree, in the article, "Neal Loving in Context," author Mark Martel quoted Loving's longtime friend, Clark Beck, describing the systemic racism that African Americans faced when trying to pursue careers in engineering.
"At Purdue University, the dean of engineering told Beck, 'your people can not be engineers' and 'if you enroll you will not graduate.' Beck transferred to the University of Cincinnati where he 'was largely ignored and made to feel invisible.' A decade later at Yale University, 80% of black freshman dropped out of the engineering program."
While working on his degree, Loving designed and built a 'roadable' airplane called the WR-2. Loving intended for pilots to tow the WR-2 behind an automobile between the airport and storage in the home garage. The WR-2 did not meet Loving's expectations so he abandoned the project and started thinking about an improved design.
After Loving earned his aeronautical engineering degree in 1961, he joined the staff of the Flight Dynamics Laboratory at Wright Patterson Air Force Base in Dayton, Ohio. From August 1961 to February 1966, he was the project engineer on the High Altitude Clear Air Turbulence project. Later he studied aircraft structures.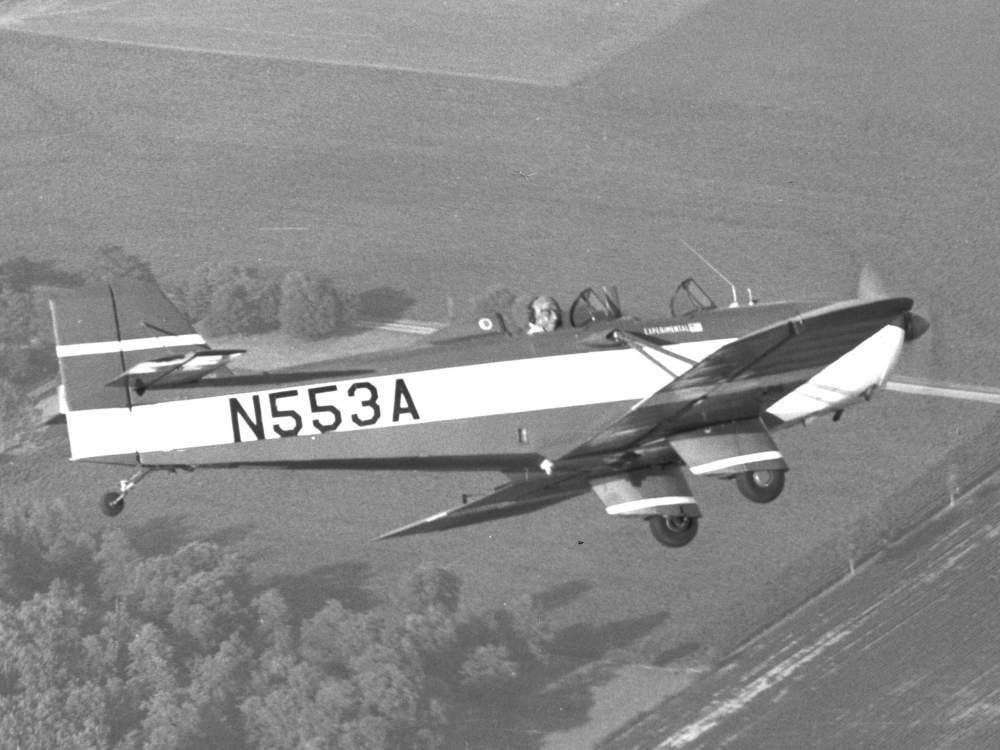 In 1967, Loving finished his second roadable airplane design, the successful WR-3. He provided the WR-3 with a two-seat open tandem cockpit and he set the strut-braced wings low on the fuselage. Loving could fold back the wings against the fuselage to reduce the wingspan to 94 inches, which allowed him to legally tow the WR-3 behind an automobile. Ready for flight, the wings spanned 24 feet 10 inches, and he covered the landing gear with streamline fairings. Loving powered the homebuilt with a Continental C-85-12, 4-cylinder, air-cooled engine that made 85 horsepower. He built the airframe using wood and covered it with fabric. The WR-3 is 19 feet 9 inches long, five feet high, and the empty weight is 785 lb.
Loving flew the WR-3 more than 690 hours from 1968 to 1992. In February 2020, the Hoosier Air Museum in Auburn, Indiana, generously donated the WR-3 to the National Air and Space Museum. It is on display at the Steven F. Udvar-Hazy Center in Chantilly, Virginia.
In lectures he presented at schools, civic organizations, museums, and aviation clubs, Loving ceaselessly advocated for careers in aeronautics and enthusiastically described the joys of flying. In 1994, he published his biography, Loving's Love: A Black American's Experience in Aviation, in the Smithsonian History of Aviation Series. Neal Loving passed away on December 19, 1998, at the age of 82.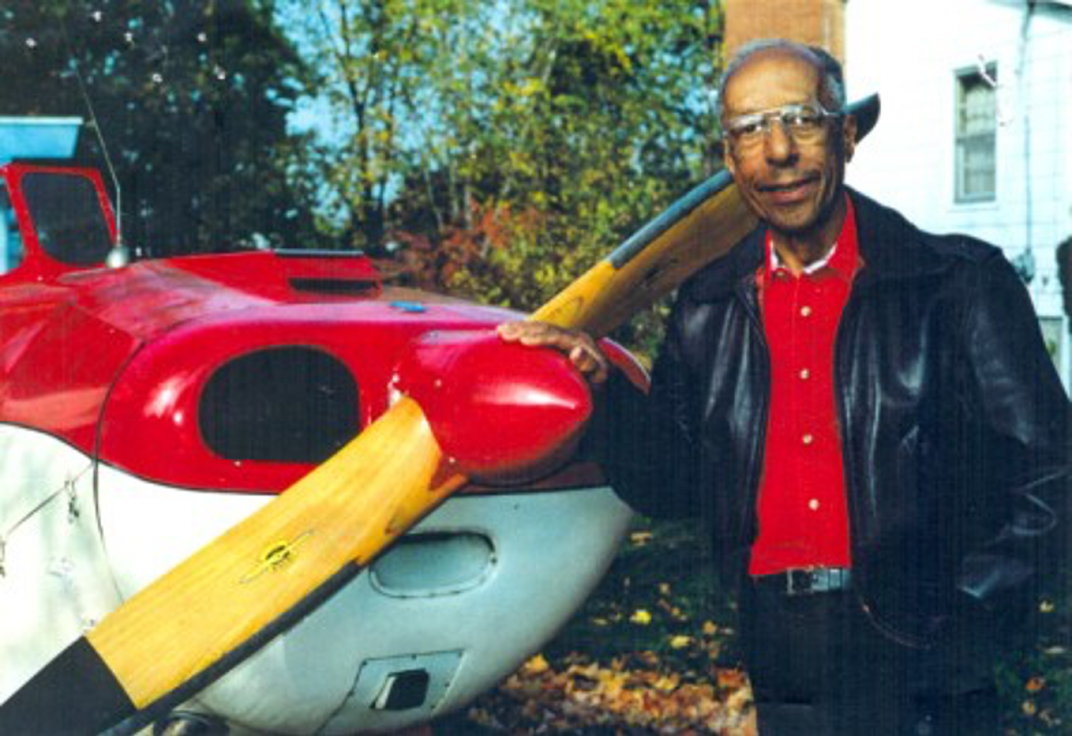 For those wanting to know more about Loving's remarkable life and accomplishments, the Wright State University Special Collections and Archives have preserved his papers since Loving donated them in 1997. The collection amounts to twenty cubic feet of material including correspondence, articles, photographs, and blueprints dating from the mid-1930s to the late 1990s.