How Wakanda's Talon Fighter Compares to Real World Aviation
While the real world might be behind the curve on Wakanda's technology, some of the planes featured in the Black Panther universe share similarities to emerging autonomous aircraft.
---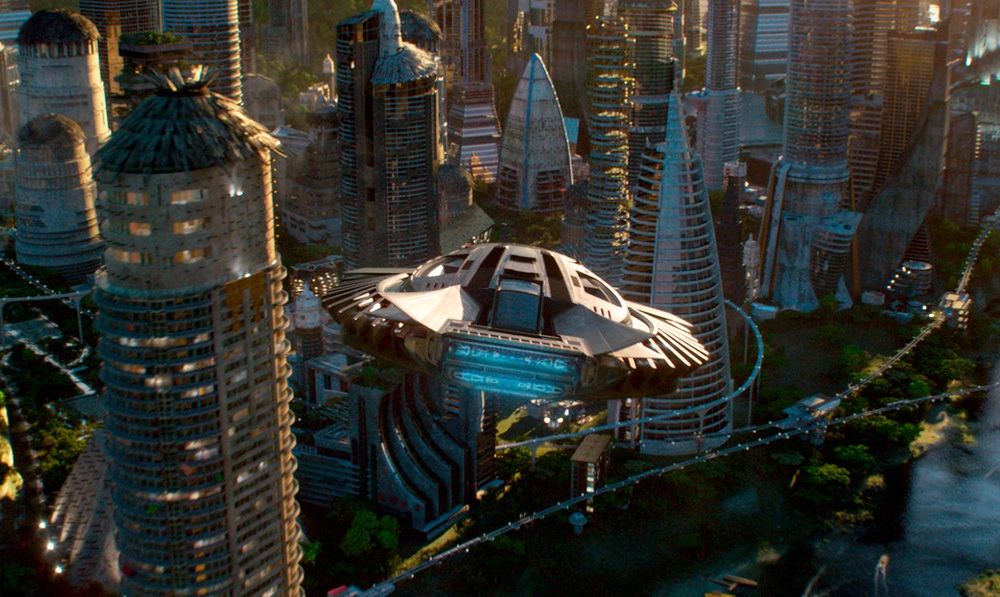 If you happened to be one of the many superhero fans who caught a screening of Avengers: Infinity War or Black Panther, you might have noticed that T'Challa's kingdom is one full of incredible technology: There's a supersuit that is made of material that absorbs and converts kinetic energy (meaning, it literally packs a punch) and holographic "Kimoyo" bracelets that let wearers communicate with one another.
While we might be behind the curve on Wakanda's technology (although to be fair, we don't have the genius Princess Shuri spearheading our designs), some of the planes featured in the Black Panther universe share similarities to emerging autonomous aircraft.
Ta-Nehisi Coates' recent relaunch of the comic series describes Wakanda as "the most scientifically and technologically advanced country on the planet." In the Black Panther film, that advanced technology includes a remotely piloted aircraft, controlled by CIA agent Everett Ross from Shuri's laboratory.
As a concept, this isn't as far-fetched as it once was, Museum curator Roger Connor explained. Connor's work at the Museum includes research on remotely piloted and autonomous aircraft.
Recent developments in the aviation sector have brought big names and big money to the table to develop autonomous, electronic propulsion aircraft. Uber announced in November that the company is partnering with NASA on its uberAIR fleet of electric Vertical Takeoff and Landing (eVTOL) aircraft. Similar projects, like Airbus' Vahana flying taxi and the ultra-secret flying car by Joby Aviation, are in development, too—with big investments to match, including Joby's reported $100 million in financing from names like JetBlue and Toyota. Just days ago, China's breakthrough eHang autonomous passenger drone started manned test flights.
"Even two years ago, that'd be unthinkable," Connor said.
The idea of commuting by aircraft isn't a new one (post World War II, Greyhound invested money in developing a personal helicopter for the returning serviceman to pilot), but technical innovations have made the once-improbable possible.
Still, there is a ways to go before we see something like King T'Challa's Talon Fighter soaring through the skies. With electronic propulsion comes concessions on weight—meaning, right now we only have the capability to fly an eVTOL with a few people on board, minus any superhero attire. Once the weight of the aircraft goes up, the size of the battery would have to go up, as would the cost.
"The number one thing in aviation is that everything's a trade-off—that's the big difference between sci-fi and the real world. Sci-fi never has to make those trade-offs," Connor said.
Since we don't have the Marvel universe's super-powered (and super fictional) Vibranium to power our aircraft, the battery becomes the "big question mark" that hangs over the future of eVTOLs. "If you could improve the efficiency of modern batteries, then these things become much more realistic," Connor said.
Though still-to-come technical advances and regulatory policies mean that it could be some time before we see something like T'Challa's "Bugatti Spaceship," in the skies, what was once science fiction isn't quite as far-fetched as it was even a decade ago (here's hoping Shuri's hover-bike isn't too far behind!).