Nothing Out of the Ordinary: Squirrel Stewed, 1878
A collection of old community cookbooks reflects a changing ecology and a cultural shift: the decline of hunting, chitlins and pig's feet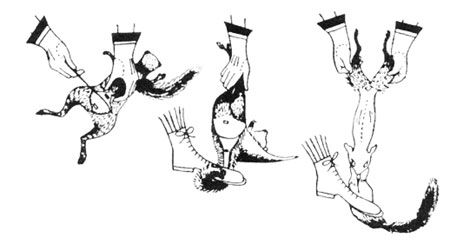 Last weekend, I attended the Cookbook Conference in New York. One panel of historians and scholars extolled the value of texts traditionally relegated to the basements and attics: community cookbooks. Recipes collected by churches, clubs, and occasionally hippie communes. These books occupy a middle ground between printed manuscripts and word-of-mouth recipes, said Sandy Oliver, the editor of Food History News and author of Saltwater Foodways. "They're a little bit closer to what people really cooked."
One of these collection—the Library of Congress's American Church, Club and Community Cookbooks—includes an 1878 book from Mobile, Alabama entitled Gulf City Cook Book Compiled by The Ladies of the St. Francis Street Methodist Episcopal Church, South. As Alison Kelly, the reference librarian who curated the collection, said, "if you thought community cookbooks were just chicken croquettes, this book will change your mind."
Compared to today's cooking, some of the book's recipes—turtle soup or terrapin stew, for example—reflect a changing Southern ecology. The recipes also serve as a document of a profound cultural shift: the decline of hunting, wild game, chitlins, and pig's feet. Perhaps this is best exemplified by the utterly mundane treatment of squirrel. Take "Squirrel Stewed."
Skin them very carefully, so as not to allow the hair to touch the flesh; this can be done by cutting a slit under the throat, and as you pull it off, turn the skin over, so as to inclose the hair. Cut the squirrel in pieces (discard the head), and lay them in cold water; put a large table-spoon of lard in a stew-pan, with an onion sliced, and table-spoon of flour; let fry until the flour is brown, then put in a pint of water, the squirrel seasoned with salt and pepper, and cook until tender.
For decades, squirrel remained one of the last holdovers of a wilder American cuisine. Even the venerable Joy of Cooking contained recipes for squirrel between 1943 and 1996—complete with a drawing of a boot holding down the rodent's hide. What's interesting about the 1878 recipe is that its unnamed author calls for the removal of the animal's head—especially interesting given what may have been the final nail in the squirrel-eating coffin: Creutzfeldt-Jakob disease. In an excellent 2000 essay, "Squirrel and Man," collected in his book Noodling for Flatheads, Burkhard Bilger examines the medical hypothesis suggesting that elderly Kentucky residents who partook in the tradition of eating squirrel brains suffered from spongiform encephalopathy, related to "mad-cow disease." While Bilger found that "mad-squirrel disease" probably did not exist, the threat—real or imagined—probably helped drive wild game out of our diet.
Recently, Heather Smith issued a call for the resquirrelification of the American diet—an effort to transform the garden-variety rodent into a "drive-through cheeseburger of the forest." While that may seem somehow exceptional now, the Alabama community cookbook is a reminder that, at least in 1878, there was hardly anything extraordinary about stewing up a squirrel.