How Well Have You Kept Your 2012 Resolutions?
As 2012 comes to a close, our food writer takes stock of his progress on fulfilling his personal promises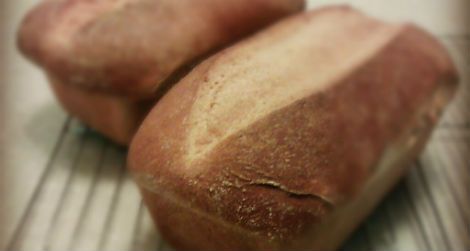 The summer days are wasting away and there are roughly 15 weeks left until Christmas. It feels a little strange to already turn one's attention to the winter months; however, as some of you may recall, I made a few food-themed New Year's resolutions, and with my colleagues beginning to celebrate Rosh Hashanah this weekend (that's Jewish New Year to my fellow goyim), it's a perfect time to take stock of how I've done so far. Here's the original post with all the self-imposed benchmarks. Now, let's review.
Resolution 1: Add new meals to the repertoire. By and large I still stick to the same core meals that I've happily lived on for the past couple years. Tried a few that I need to make up again—a fab vegetarian artichoke and potato soup—and have put the Crock Pot through its paces with a couple new recipes. I'm also trying to be a little more resourceful, occasionally scrap the cookbook and try on the fly to figure out what foods will work together. Most recently, a few sauteed summer squash with tomatoes, fresh herbs, a little onion and garlic made a fine meal when paired with a bag of tortellini hiding in my freezer. All in all, I think I can do better on this resolution—and I've still time to do that.
Resolution 2: Bake more. 2012 was the year where I finally got a handle on making a solid pie. Crafting crust was always my Achilles heel, but America's Test Kitchen's foolproof recipe involving vodka allowed me to up my game. Four cherry pies later, I'm feeling very zen with the baking. I've also dived into bread making. Dad used to make beautiful, round loaves of pagnota—white, crusty Italian bread—and when you grow up around that, it's difficult to subsist on the squishy store-bought loaves. While two loaves of homemade wheat bread require a fair investment of time—I have to make the starter and soaker the night before and the next day it's two hour-long risings and about an hour to bake off—the results are worth it. Flavorful bread that doesn't back any of the fillers or preservatives that I find on the store shelves. As god is my witness, I'll never buy Wonder again. At least that might be my goal for 2013.
Resolution 3: Entertain more. Have I done a ton of entertaining in my home? No, but I started off with a fondue party with just a couple buds (see Resolution 4), which went off pretty darn well. Everyone seemed to enjoy the Swiss/avocado appetizer, the red wine-based braise for the meats course and a dessert of macerated oranges with zabione. (Why be predictable and do three courses of fondue?) I also recently hosted a board gaming night where the fare was simple—hummus for appetizer, rolled out a few pizzas, key lime pie (see Resolution 2), DIY orange sherbet for dessert, bourbon-laced sangria to wash it all down—but all in all it went off well. It was also the gathering that let me know that, at most, I can comfortably accommodate 5 people in a 530 square foot apartment with one air conditioning unit in the window. But the other plus of entertaining? I found that I plan for gatherings like the rest of my family: convince yourself you've nearly enough food, overdo it at the grocery store and then find yourself with gobs of leftovers. While it may have been a slog to do all the prep work, there are a few post-party days where I can coast and graze off what's left in the fridge. I can totally make a meal off a veggie platter.
Resolution 4: Use the fondue pots. One of my pots was a family hand-me-down, the other was a Goodwill find. It's a shame people seem so willing to part with their fondue sets—it's a wonderfully social way to enjoy food. While waiting for one person to dunk a bite of food or waiting for said food to cook, the conversation flows freely. I'm not knocking the standard dinner plate, but with that presentation, people might be more inclined to sit down and shovel their meal. If you still have yours kicking around in the closet, I encourage you to crack it out. Of course, now that I've used them once, the trick is to make sure they remain in use.
All that said, how are you all doing on any resolutions you made this past January? Let's celebrate (or commiserate) in the comments section below.