How Does McCormick Pick the Top Flavors of the Year?
Ten years ago, the spice company identified chipotle as a taste on the rise. They're back at it again with new predictions for 2013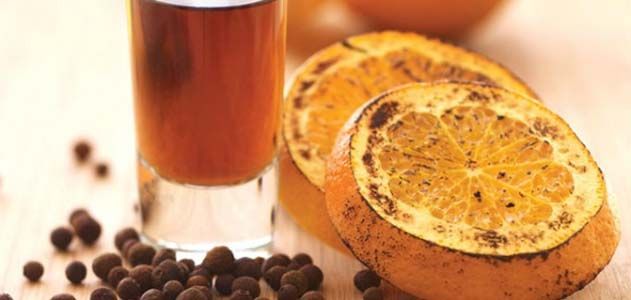 Today, entering "chipotle" into a Google search yields 19.7 million results in a fraction of a second. The ingredient appears in more than 800 recipes on Food Network's website. A MenuPages search for the ingredient generates more than 1,500 mentions of chipotle on the East Coast alone. Founded in 1993, the Chipotle Mexican Grill franchise grew from 16 locations in 1998 to more than 500 in 2005, then doubled that in 2011.
How did a small smoke-dried jalapeno reach such celebrity status in the kitchen?
Ten years ago, McCormick & Company, the largest spice company in the world, put chipotle on the map in its third annual flavor forecast, a roundup of spices and other ingredients that predicts a peak in popularity for that year. Chipotle, already well known and regularly used in central and southern Mexico, saw a 54 percent jump in menu mentions across America in the next seven years.
The company's 2003 forecast also included lemon grass, sea salt and wasabi, present-day restaurant staples. Three years later, chai and paprika were the breakout stars. In 2011, the forecast featured flavors with origins outside of the states, highlighting curry and herbes de Provence.
McCormick's team of nearly 100 chefs, sensory scientists, dietitians and marketing experts will talk 2014 flavors at a summit next month. But 2013 has just begun, and one of the ingredients in this year's flavor combinations could become the next chipotle: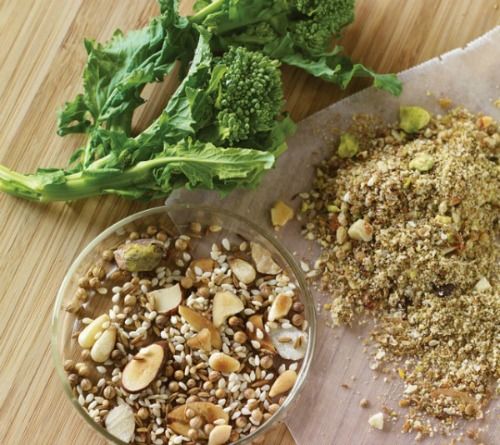 Bitter dark chocolate, sweet basil and passion fruit. Pairing chocolate with fruit isn't a new trend, but swapping traditional mint with basil is a new spin.
Black rum, charred orange and allspice. Allspice is usually associated with baking, but pairing it with black rum could produce tropical cocktails.
Cider, sage and molasses. This trio lends to rustic, comfort foods during chilly weather.
Smoked tomato, rosemary, chili pepper and sweet onion. This quartet can be used to spice up homemade ketchup, sauces and jams.
Faro, blackberry and clove. Faro, one of the oldest ancient grains, is similar to quinoa, which has begun showing up in the grocery aisle inside pastas and chips.
Dukkah and broccoli. Dukkah is an Egyptian blend of cumin, coriander, sesame and nuts. It mostly appears in olive oil as a dipping sauce for table bread in American eateries, but McCormick chefs say uses can extend to toppings for soups, stews and salads.
Hearty cuts of meat, plantains and cinnamon sticks. Plantains can stand in for potatoes in the classic meat-and-potatoes meal.
Artichoke, paprika and hazelnut. These three aren't new on the market, but combining them in one palate makes for a more exotic dish.
Anise and cajeta. McCormick chefs believe the latter will catch on quickly. It's a thick Mexican syrup similar to dulce de leche, which many Americans are already familiar with.
Japanese katsu and oregano. Katsu's tanginess resembles barbecue and steak sauces.
Zeroing in on trends is the easy part, says McCormick chef Mark Garcia. It's the recipes that are tricky. They combine the ten flavor combinations with complementary ingredients and taste-test the recipes multiple times.
"One of the worst things we could do is just come up with a recipe where the ingredients don't make sense but we thought they sounded cool together," Garcia says. "We clearly have to bring some techniques as well as some artistry to the process so that we create combinations that are both relevant but also make sense from a culinary standpoint."
Garcia's prediction for the frontrunner this year for America's next top flavor is dukkah, explaining that it's "one of those ingredients where literally the term 'all-purpose' comes to mind." The blend, along with the other flavors, may diffuse into the food industry, cropping up in grocery aisles and the pages of restaurant menus. But will the average citizen's taste buds accept the new flavor?
Ami Whelan, a senior scientist at McCormick, thinks so. Her job is to evaluate, measure and interpret people's responses to food based on their senses of sight, smell, taste, touch and hearing.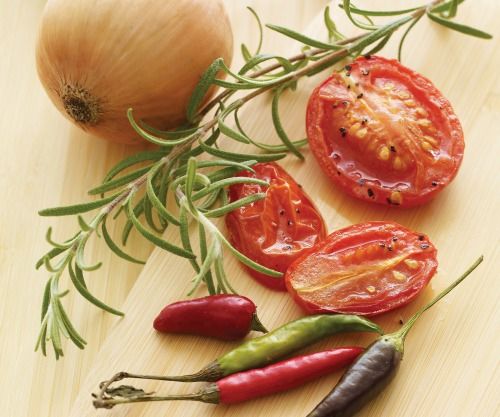 "The senses help us make decisions about the foods we eat. For instance, the appearance of a strawberry helps us make a decision on whether the fruit is ripe," Whelan writes in an email. "The aroma of fresh baked bread or cinnamon rolls direct us to the store where we expect to taste a fresh, tasty product."
A sensory analysis of flavor combinations reveals the likelihood of consumer acceptance, but Whelan says she usually has an inkling about the outcome.
"The chefs and culinarians on the team have an extensive intrinsic knowledge of the basic sensory properties of foods and flavors and innately know, even prior to tasting, what might work well together and what likely does not," she says. "All of us on the team are foodies by nature, meaning that food and flavor is not just our job, but also our hobby and favorite past-time."