Five Whimsical Words of the Winter Olympics, from 'Skeleton' to 'Salchow'
The sports are hard. The words are harder. We're here to help
Watching the Winter Olympics can be like trying to follow a TV show in another language.
Its strange and strangely specific sports jargon may already have you wondering how on Earth you'll be able to keep all those terms straight at your viewing parties. Will you confuse a Salchow and a Lutz in front of your closest friends and family, bringing on horrible embarrassment and turning a pleasant evening into a total Fosbury Flop?
Have no fear: we here at Smithsonian.com have done the true Olympic work for you to make sure that doesn't happen. We've hand-picked a few of the trickier terms you're likely to hear on the TV next month and tracked down their unlikely definitions—as well as their colorful Olympic histories. So don't be shy. Impress your friends and family, and go for the linguistic gold!
Skeleton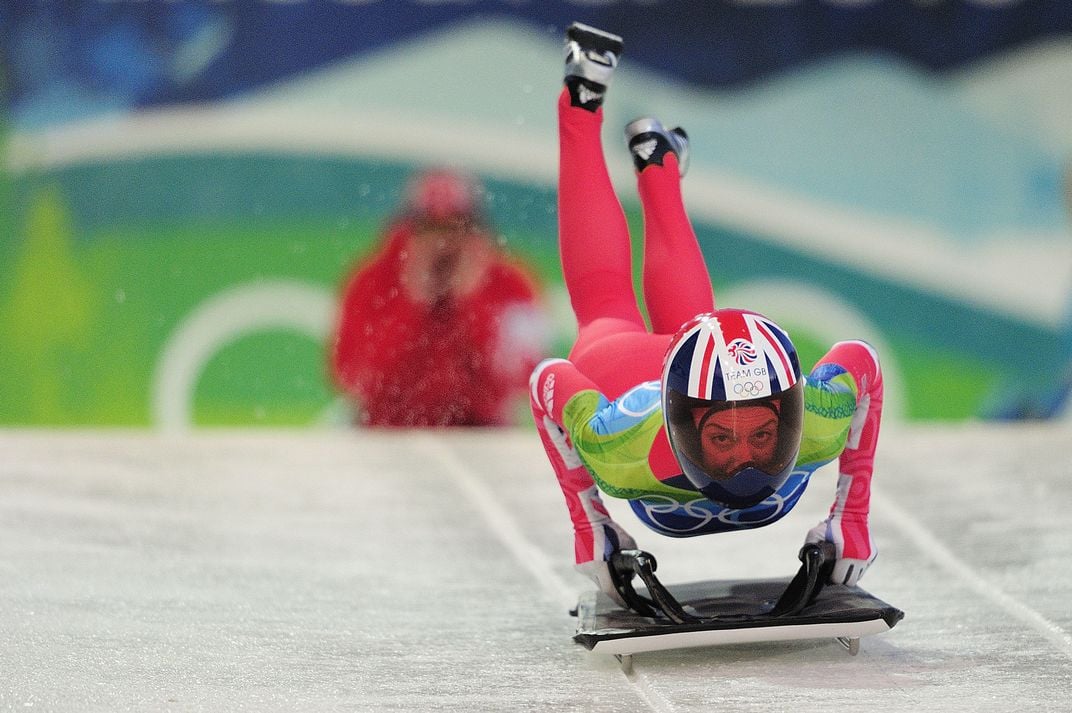 The breakneck "skeleton" bobsled races feature solo riders maneuvering headfirst along the canted walls of an elliptical ice track (the same one used for luge). You might be tempted to speculate that the name of the event derives from the bodily danger to which participants subject themselves, face shields notwithstanding. In actuality "skeleton" was chosen in reference to the bony appearance of the original sleds. Today, those sleds feature sleek fiberglass base plates and helpful handles.
Bob Barney, an Olympic historian and professor emeritus of kinesiology at the University of Western Ontario, is old enough to remember the original skeleton sleds. He was born in Lake Placid, New York one month before the 1932 Winter Olympics—at which a skeleton exhibition was held but no skeleton medals were awarded—but naturally has a better recollection 1948 Olympics. That was the only Games in his lifetime prior to 2002 at which skeleton medals were awarded.
Barney likens the old skeleton sleds to the wooden ones he and his friends rode in their youth. "They looked like those old [Flexible] Flyers we used to ride as kids," he says. "They could look like skeletons."
Hat Trick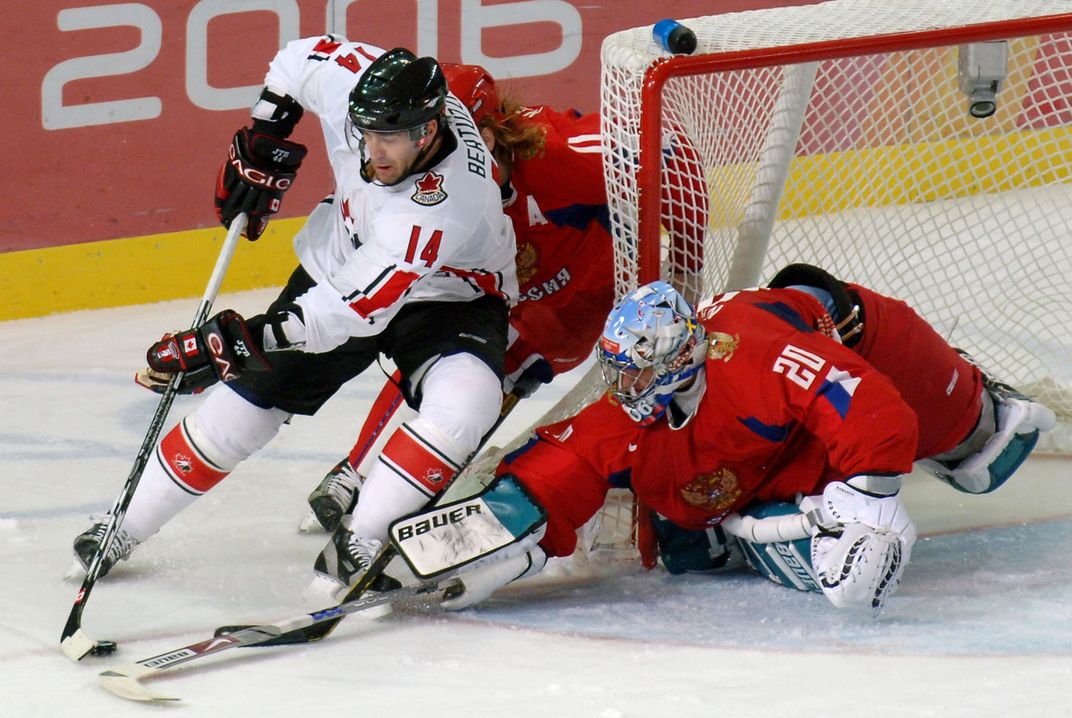 Hockey players wear helmets, not hats. So where exactly does this curious yet most famous of hockey phrases come from? First, we'll define it: A coup for any offensive skater, a hat trick denotes a set of 3 goals made in a single game by a single player. American Phil Kessel managed to pull one off at the 2014 Olympic Games in Sochi, contributing 3 of Team USA's 5 goals in their 5-1 round-robin victory over Slovenia.
It appears that American hockey stole the term from British cricket, as Merriam-Webster lexicographer Kory Stamper explains in a handy "Ask the Editor" video. In cricket, which bears a much stronger resemblance to baseball than to any action on the ice, it is exceedingly rare for a bowler to retire three consecutive batsmen from the opposing team on three consecutive balls. In ye olden days, it was traditional for teams to reward bowlers for this achievement with a gift—in many cases, a fine hat.
Cricket never was a sport to shy away from wacky word choice (position names include "square fine leg" and "silly mid-on"). By 1869, the "hat trick" was born, and it's still around today. Think of it as a trick so flashy it could earn you a hat.
Salchow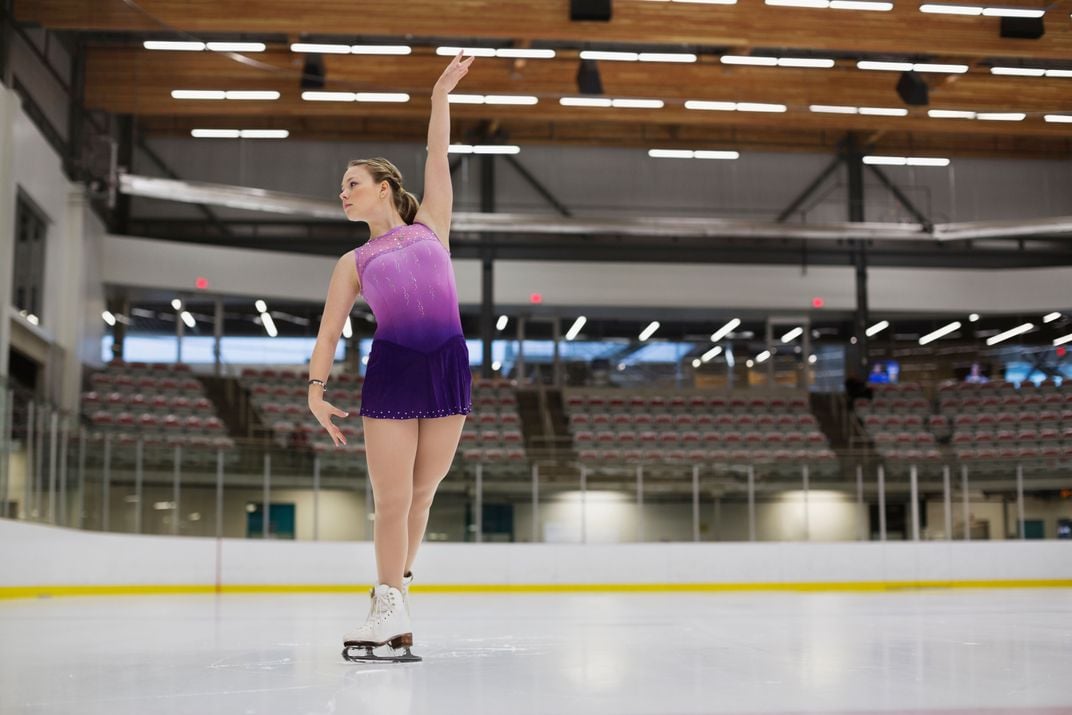 Among all the language of winter sports, Barney is partial to the jargon of figure skating. It's easy to see why a historian would appreciate figure skating: its terminology is rife with allusions to real-life athletes, linguistically linking the current practice of the sport to its history. The 1.5-rotation forward jump known as an axel, for instance, was named for skater Axel Paulsen in the 1930s. Similarly, the "Lutz" type of reverse jump, in which a skater leaves the ice with the outside edge of one skate and lands on the outside edge of the other, was named after Austrian skater Alois Lutz.
The oldest figure skating term of this kind still in common use, and quite possibly the most fun to say, is Salchow ("SAL-cow"). Similar to the Lutz but demanding a takeoff from the inside of the skate rather than the outside, the Salchow is named for the Swede Ulrich Salchow, who won the Figure Skating World Championships ten times in the 1901-1911 interval and picked up an Olympic gold at the 1908 London games. "It's like in gymnastics," Barney tells me. Then, switching into an impression of an enthusiastic announcer: "He's doing a Thomas Flair!" (a vaulting technique named for Olympian Kurt Thomas).
Slalom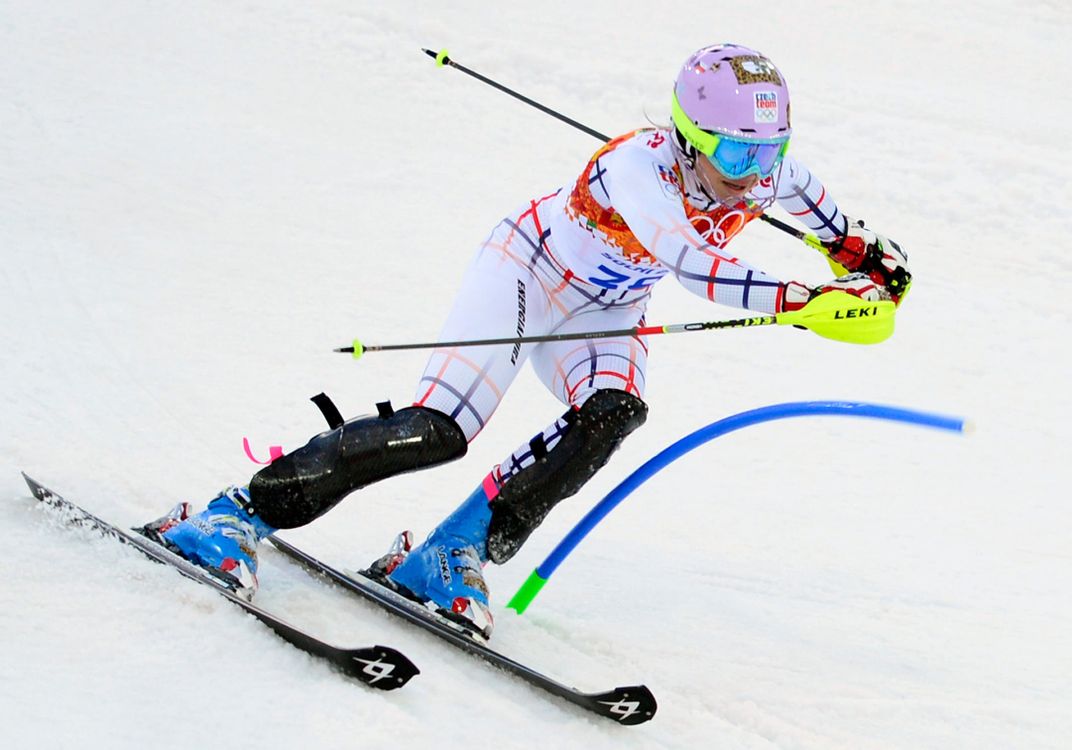 At this point you're probably wondering if there's a Mr. or Ms. Slalom out there who lent their name to those exciting serpentine ski runs. As it turns out, this term's just straight-up Norwegian: Slalåm, a word in that language meaning "sloping track," was coopted by English in the 1920s.
Barney notes that the prevalence of Nordic allusions and vocabulary in Winter Olympics parlance is no coincidence. The first Winter Olympic Games were modeled on the world-famous Nordic Games, "which had been in play in Norway and Sweden 20 years before any Olympic Winter Games took place." Some athletics honchos involved with the Nordic Games were reluctant to support the fledging Olympics, which they saw as competition.
Indeed, the Winter Olympics rose to prominence at the expense of the Nordic Games in the 1920s, when the latter event was reeling from postwar political drama and unable to muster international appeal. By 1926, the Nordic Games were dead. But you can still find an homage to the Winter Olympics' roots in the vintage Nordic vocab we unknowingly throw around today.
Alley-oop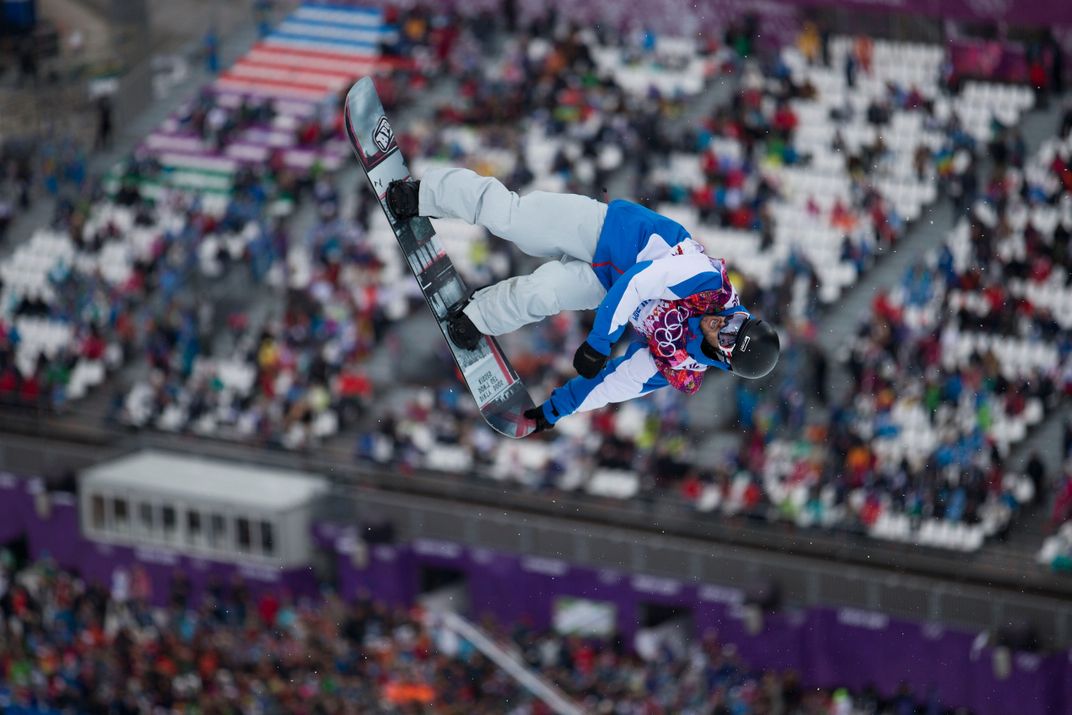 Most sports fans have heard sportscaster shout the phrase "Alley-OOP!" at least once. But the term is hard to pin down, in part because it keeps traveling. Initially a football word (Barney helpfully offers the example of "An alley-oop pass into the end zone!"), alley-oop made its way to basketball too (in reference to a flashy pass-dunk combo) and ultimately to the realm of snowboarding. In snowboarding, the meaning is a little different. "It refers to spinning in the opposite direction from the way you're traveling down the halfpipe," explains Zachary Sanford, who teaches a class on board sports at Ohio's University of Dayton.
Unlike skateboarders' halfpipes, those used by snowboarders are angled, descending down hills. Alley-oops require that boarders go against the grain: "Normally you would spin downhill," says Sanford. "An alley-oop is basically spinning up the hill."
Snowboarders have all manner of idiosyncratic names for their tricks—one of Sanford's favorites is the "roast beef," a generally unflattering grab in which a snowboarder bends back and grabs the rear edge of his board midair—many of which come from skateboarding. But the alley-oop's acrobatic implications stretch back even further, to the days of the early 20th-century circus, where it was used as a playful exhortation to acrobats about to go airborne. Word nerds agree that the "alley" portion is the French command "Allez!" ("Go!") in disguise, but the "oop" is more mysterious. Some have suggested that it's simply a French twist on the English "up," but there isn't a clear consensus.
Since you're now an Olympics words expert, we'll let you decide.