In Iceland, There's a Word for an Ice Cream Road Trip. Here's Where to Ísbíltúr This Winter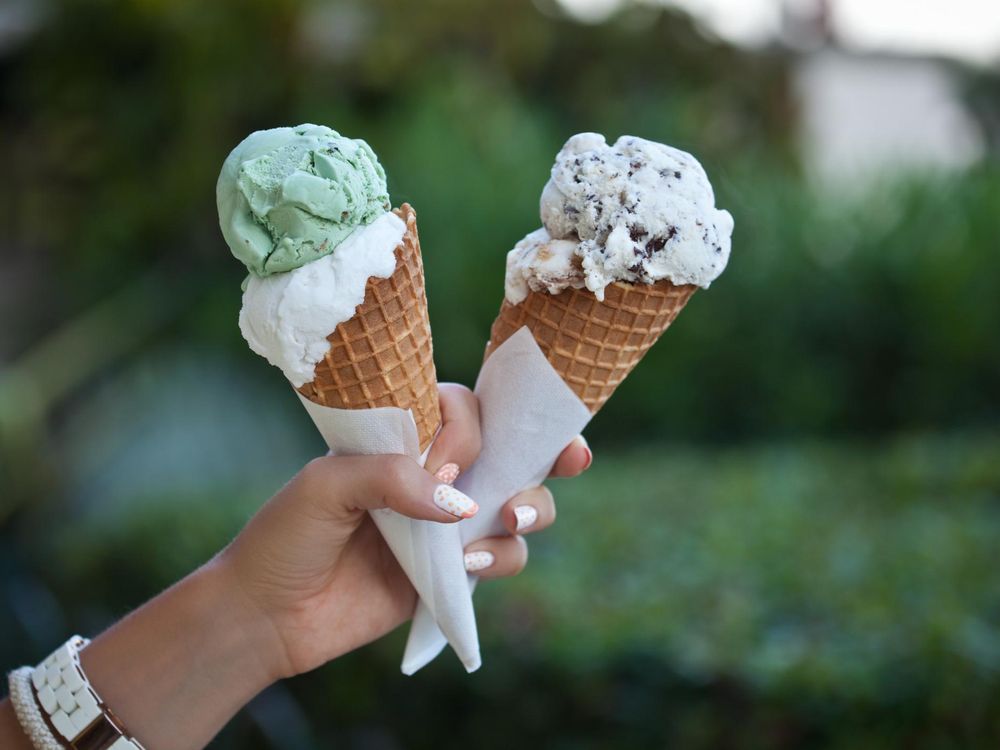 Put that fuzzy blanket back on the couch and keep your firewood unscathed for a few extra hours – it's ísbíltúr time.
While Americans couldn't get enough hygge last winter, another Nordic ritual belongs in our cold weather routines: ísbíltúr. The Icelandic term translates loosely to the specific act of driving around and eating ice cream. Like hygge, ísbíltúr is an intentional, precise form of recreation, though it requires leaving the house.
How do you ísbíltúr like a pro? We asked Icelandic experts for their best ice cream road trip advice.
"We have a word in Icelandic, bíltúr, which describes the act of jumping in your car and going for a ride," Sif Gustavsson, managing director of Iceland Cool Media, explained. "When the drive ends with an ice cream reward, we call it an ísbíltúr." Gustavsson says that with ísbíltúr the "destination is less important than the journey itself," meaning Icelanders may drive to a nearby dairy farm or venture to a favorite ísbúð — or ice cream shop — during an ísbíltúr excursion.
Ice cream can be procured and eaten on site or consumed in the car while driving for pleasure or back home.
While going out for ice cream may be strictly a warm weather activity in America, Icelanders go for an ísbíltúr all year round.
"Icelanders have always loved their ice cream and eat it no matter the outside temperature," said Íris Sveinsdottir, who teaches Icelandic cooking classes in Reykjavik with Traveling Spoon. "It's just as popular during the winter as in the summer."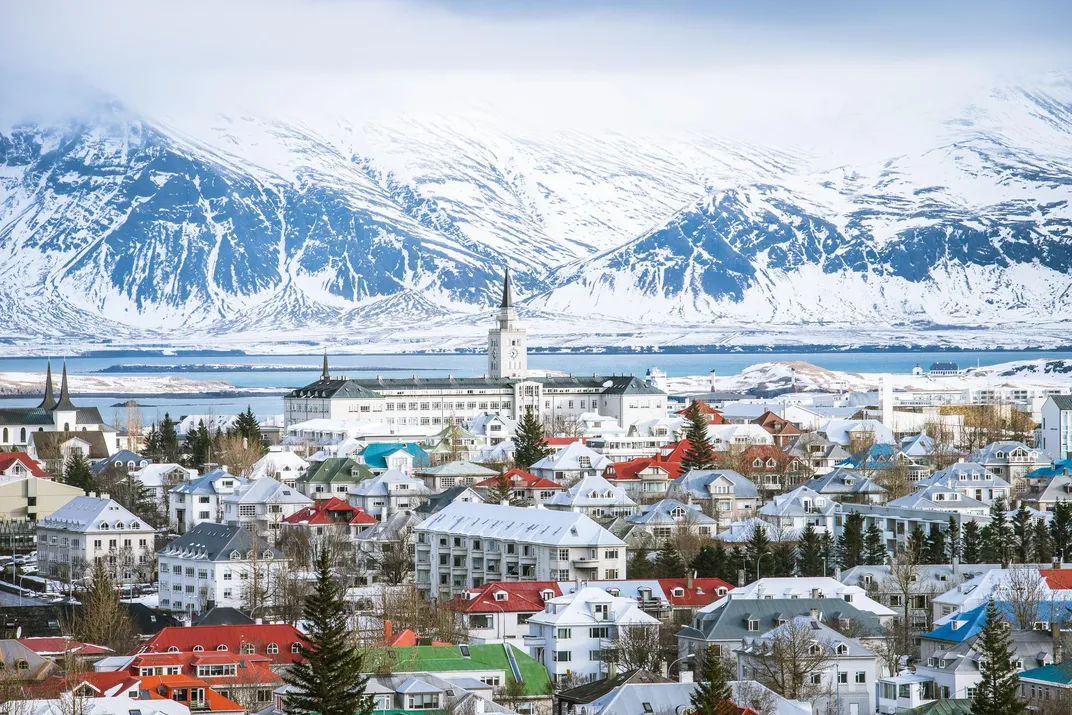 And ísbíltúr isn't just a trendy recreational activity like SoulCycle or podcast parties that will eventually dwindle away in popularity over time: It's a true Icelandic pastime. Sveinsdottir says this Icelandic tradition that has been around for as long as she can remember. In fact, when she was growing up, she remembers that on Thursdays, a night on which there were no new TV episodes, her neighbors would all go out driving to get ice cream. In Iceland, ice cream stores are also typically open late to facilitate for after-dinner ísbíltúrs.
Who is ísbíltúr for? "Friends, families, dates… everyone does it in Iceland," Sveinsdottir said, noting that it's especially popular among teenagers. But really, pumping that heat up in your car, turning on a good podcast, playlist or just relying on good old conversation and licking up an ice cream cone may be the best way to spend those long, dark winter days. Icelanders would know.
Where to Isbíltúr in Iceland
While the concept of ísbíltúr can be practiced anywhere, just like getting hyggely at home stateside, when in Iceland, the locals have a few favorite ísbíltúr routes.
About an hour and 45 minutes by car from Reykjavik, this ice cream shop is known for its Kjaftæði, which loosely translates to "awesome nonsense" ice cream, which is handcrafted on site. "It's a beautiful drive up the West Coast," Gustavsson said. "[When you arrive] you can pet the farm animals and learn about agricultural life in rural Iceland."
Gustavsson recommends the ísbúð inside this dome-shaped monument, which is build on top of giant hot water tanks. "I love taking my nieces there on an ísbíltúr because we can eat outside with 360 overhead views of the city and harbor below," said Gustavsson. He recommends Nóa Kropp (a corn puffed cereal coated in milk chocolate) as a topping.
Some of the most popular flavors at this beloved Reykjavík scoop shop are salted peanut and caramel and salted liquorice, according to Svandís, a manager at Valdis. During an ísbíltúr, he recommends driving out to Grótta or the nearby harbor to enjoy the views with ice cream in your car, perhaps with "some good music" on.
If you can't make it out to view the Northern Lights with a pint of ice cream in hand, Svandís still believes ísbíltúr has a strong future in America.
"Of course it can catch on in the states," he said. "If you have people that enjoy ice cream and people with a [driver's] license, it can catch on everywhere."
This story originally appeard on Travel + Leisure.
Other articles from Travel + Leisure: