Where to Go if You Want to See Manhattanhenge in 2017
It's the most anticipated sunset of the year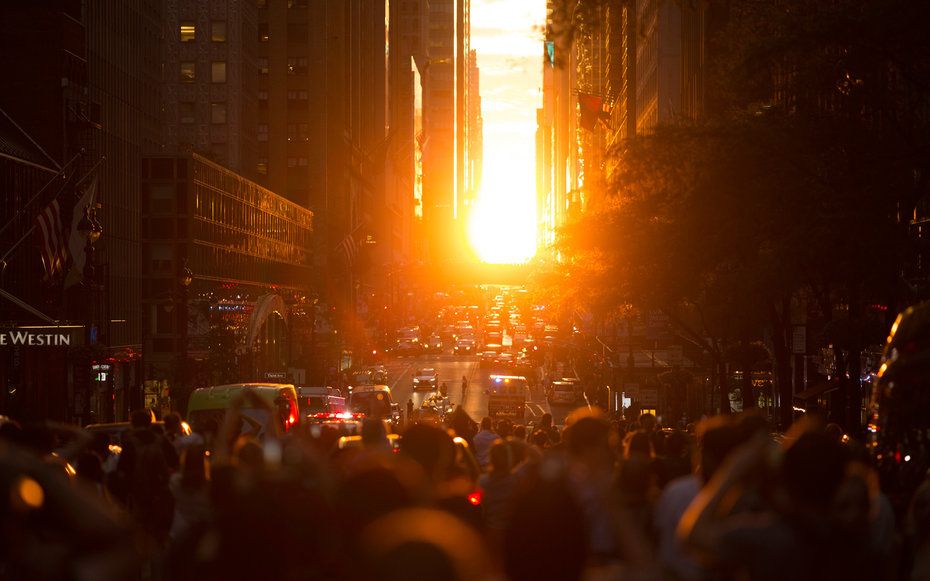 It's that time of year again.
If you're a New Yorker, it's when you stand in the street, waiting for sunset, holding your smartphone up until that pristine moment when the city and the sun perfectly align.
Manhattanhenge, a term coined (and copyrighted) by astrophysicist Neil deGrasse Tyson, is a wondrous natural phenomena that many New Yorkers look forward to in the summer. The event happens four times a year, and the Museum of Natural History announced dates of when and where to see it.
The dates are as follows:
Monday, May 29, at 8:13 PM (half sun*)
Tuesday, May 30, at 8:12 PM (full sun)
Wednesday, July 12, at 8:20 PM (full sun)
Thursday, July 13, at 8:21 PM (half sun)
The museum also notes the best places to be to view Manhattanhenge.
"Position yourself as far east in Manhattan as possible. But ensure that when you look west across the avenues you can still see New Jersey. Clear cross streets include 14th, 23rd, 34th. 42nd, 57th, and several streets adjacent to them. The Empire State building and the Chrysler building render 34th street and 42nd streets especially striking vistas," it says on the website.
You can also get an amazing view from across the river, in Queens.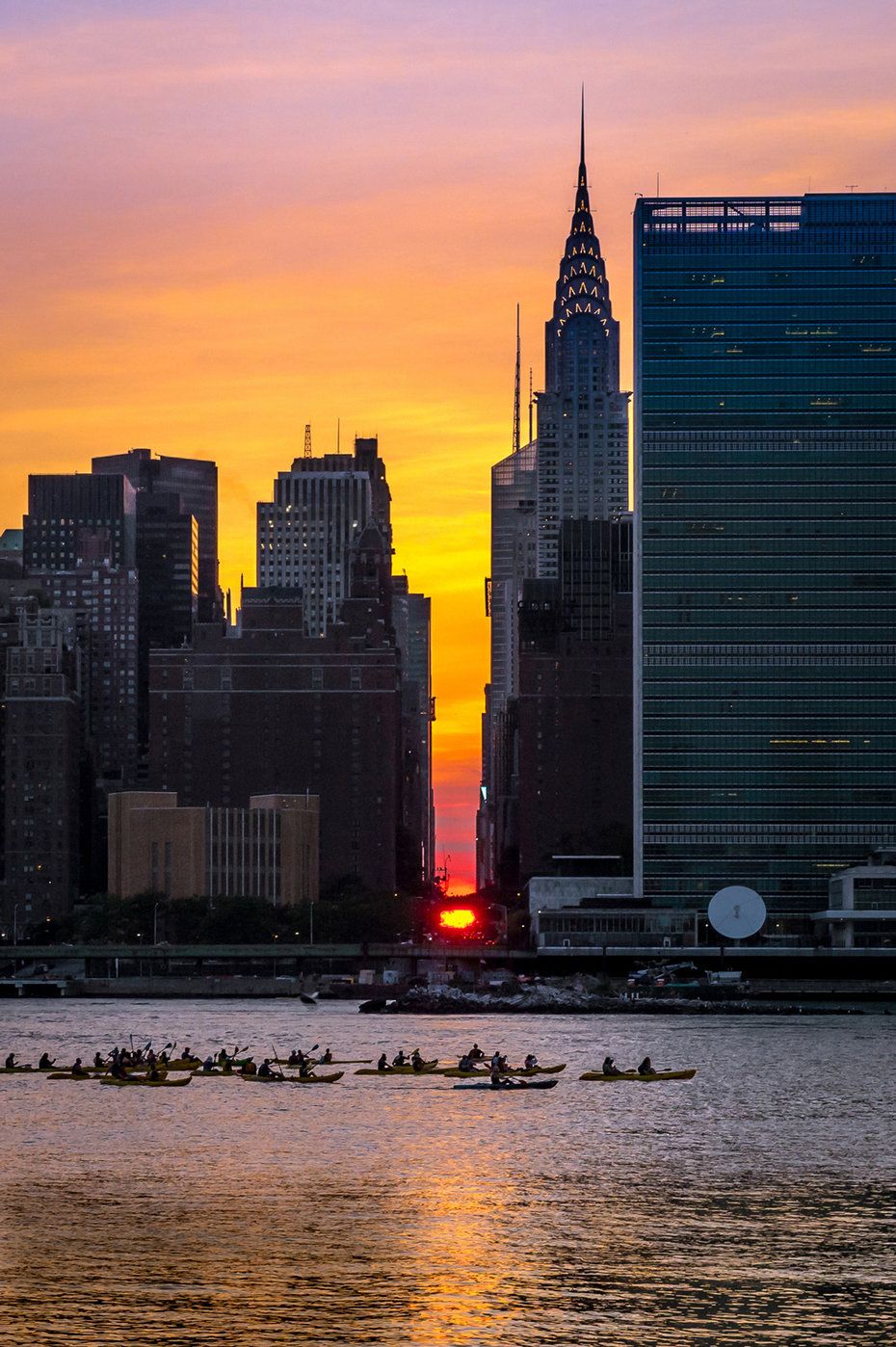 The museum also suggests arriving at least 30 minutes early to get good viewing spot.
On May 30th, at 7 p.m., there will be a public program at the Hayden Planetarium "highlighting the history and astronomy of this spectacle," for people who particularly love the science behind the henge.
Get out your cameras (and maybe your sunglasses) and enjoy the view.
*Smithsonian Editors' Note: On May 29 and July 13 roughly half of the sun will be visible above the horizon line when looking west down down the city grid. This is the prefered shot for most photographers. On May 30 and July 12, the whole sun will hover slighly above the horizon before settings slightly out of alignment with the street.
Other articles from Travel + Leisure: