This Summer, Try Termite Chocolate Sprinkles on Your Ice Cream
Canada's Insectarium invites visitors to dine on insects as part of a special menu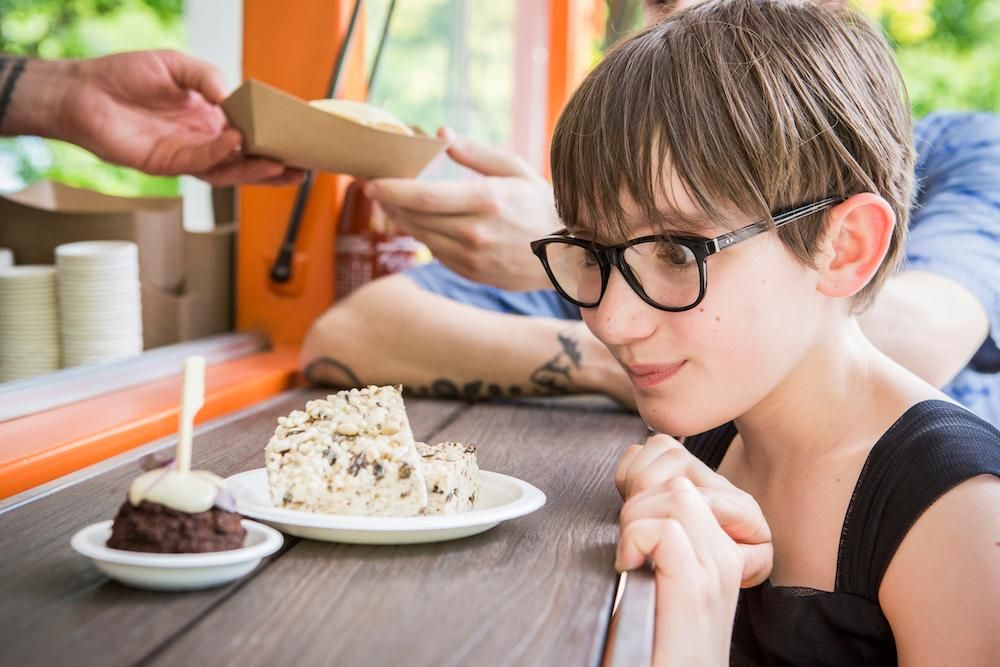 There's nothing quite like the satisfying crunch that comes when biting into a salad. But what if that crunch didn't come from lettuce or croutons at all but instead an unlikely source: insects?
Insectarium, a museum that's part of Space for Life (Espace pour la vie), a museum district located in Montréal, Québec, Canada, is inviting adventurous eaters to dine on crickets, silkworms, termites and other bugs as part of a special program that runs now through the end of summer. The event features a variety of menu items that on the surface may appear completely normal (think gourmet hamburgers, tacos, falafel and ice cream), but with unexpected accouterments that most people typically deem as pests. Its purpose is to introduce visitors to this unusual—yet nutritious—food source in a fun and educational way.
"Insects are very high in protein, and they have all kinds of nutrients, vitamins and essential amino acids," Daphné Laurier-Montpetit, scientific recreation coordinator at Insectarium, tells Smithsonian.com. "They're also good for the environment because it takes a lot less feed to produce one kilogram of protein from insects as compared to beef and chicken."
Not only that, but insects could very well play an important role in helping the environment by reducing harmful emissions that researchers have linked to livestock, according to the Food and Agriculture Organization of the United Nations. But the first step is convincing consumers that eating bugs isn't gross as they might assume. 
"In northern cultures like those in Canada and the United States, eating insects is not part of our history," she says. "We don't have as many available [edible] insects as places like Africa, Asia and Mexico where it's common to eat insects. Here, bugs have long been associated as pests, resulting in a negative image of them. Many people think they're a last-resort food and are what you eat when you have no other choice."
Since 1993, chefs at the Insectarium have been working to squash the public's fear of dining on creepy crawlies. And it appears to be working. Over the years the museum has seen an increase in people's acceptance of insects as a food source.
"People are beginning to get used to it, and more companies are starting to sell products containing insects as an ingredient," Laurier-Montpetit says. "This year we're offering meals that are affordable and approachable, such as tacos and burgers. You can see the insects in some of the items, but not in others. For some people, it's a bit more difficult to eat a bug while looking it in the eye."
For example, rather than serving a standard beef hamburger, chef Raphael Martinez, who grew up in Mexico and remembers eating bugs as a child, and his team are offering cricket burgers, which look similar to ground beef but the patties contain bugs. The tacos receive a sprinkling of silkworms, while the soft-served ice cream cones come dipped in termite chocolate for a satisfying crunch, sans sprinkles. (No, the chefs don't forage for bugs, but instead receive shipments from local and international distributors.)
"We're probably not going to see crickets in fast-food restaurants anytime soon," Laurier-Montpetit says. "There's still work to do, but we're going in the right direction."
Insectarium's insect menu will be available now through September 4.