The Oldest City in the United States
St. Augustine, Florida, was the first city founded by European settlers in North America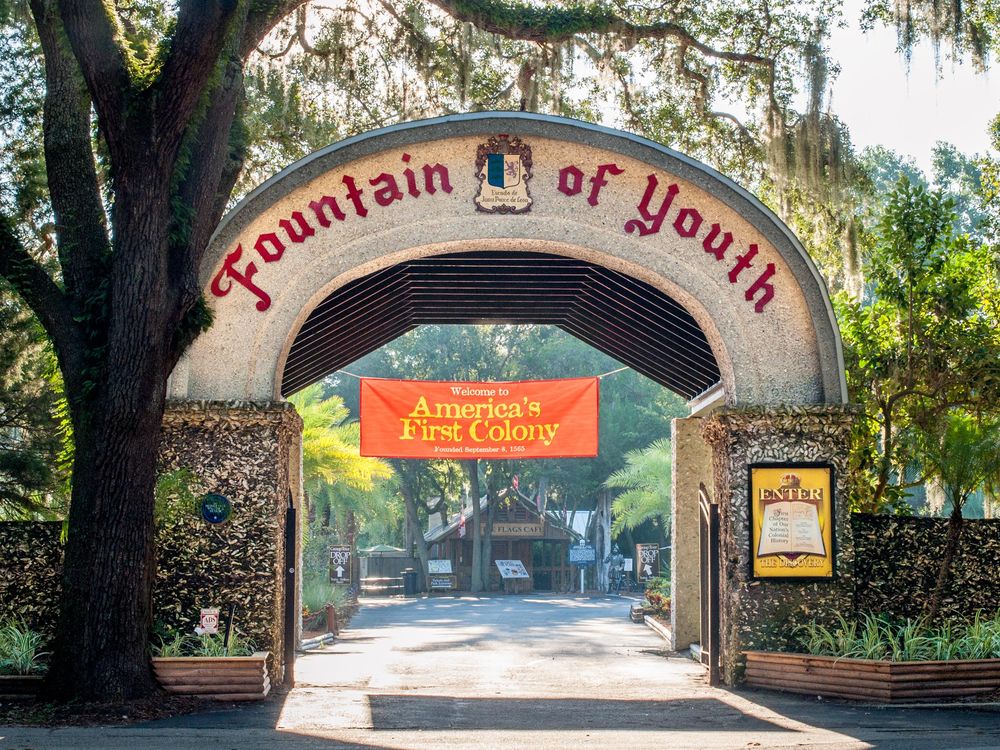 The Roanoke colony was established in 1585, Jamestown in 1607. The pilgrims landed at Plymouth Rock in 1620. While all of these events are an important part of the nation's beginnings, none of them marked the first permanent settlement in what would later become the United States. That distinction belongs to St. Augustine, Florida, established by the Spanish in 1565. Today, St. Augustine survives as the nation's oldest continuously occupied city, and is now gearing up for its 450th birthday bash.
On September 8, 1565, Spanish explorer Don Pedro Menendez de Aviles landed ashore at an inlet (later called Matanzas Inlet) on the eastern coast of today's Florida. Planting the Spanish flag, he declared the harbor and surrounding land in the name of the Spanish Empire and began setting up a permanent settlement. He named it after St. Augustine, the patron saint of brewers. While other Spanish explorers came to the New World looking for "God, gold and glory," this was not exactly the case for Menendez, historian Dr. J. Michael Francis told Smithsonian.com. "He hoped to link the Atlantic Seaboard with the Gulf of Mexico, the Pacific Ocean and New Spain, what later would become Mexico … He was really trying to establish a commercial empire in Florida," explains Francis. 
The history of Spanish explorers in Florida didn't start with Menendez, of course. In 1513, Juan Ponce de León was the first recorded European to officially set eyes upon the peninsula. Despite the legend saying he "discovered" Florida while looking for the fountain of youth, historians now agree that Ponce de León travelled due to his own political aspirations.
Organizers hope September's 450th anniversary celebrations will bring more attention to a city that doesn't always enjoy the same fame as other early settlements. "One of the challenges that St. Augustine faces, and Florida history in general, is that the narrative of U.S. history typically begins with the English story of Jamestown and the pilgrims … the reality is that the Spaniards predated all of that and were attempting to creating establishments all the way back in 1513," says Francis.
St. Augustine's 450th birthday celebrations will begin on September 3, and will include a free concert​ on September 4 featuring R&B musicians Aaron Neville and Mavis Staples. The celebration will continue through the week, including a historical reenactment of Menendez's landing on September 8—exactly 450 years to the day from the original landing.
For those planning to make their way south for the city's birthday festivities, here are six of the most historic places in St. Augustine to celebrate: