Travel Through the Landscapes That Inspired Salvador Dalí
Three destinations in northeastern Spain offer a unique glimpse into the life of the famous surrealist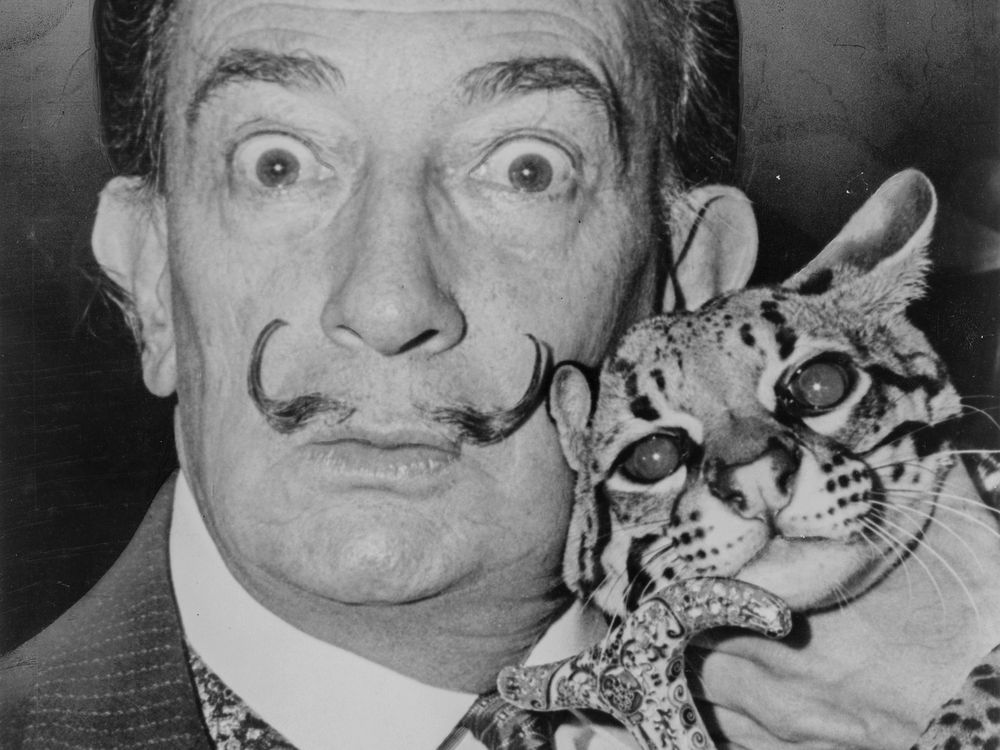 Roughly two hours north of Barcelona is a place known as "Dalíland." Officially the Alt Empordà region, it was here that preeminent surrealist Salvador Dalí was born, died and created his greatest body of art. "In this privileged place the real and the sublime almost meet," he once said. "My mystical paradise starts on the plains of the Empordà, surrounded by the Les Alberes hills, and reaches plenitude in Cadaqués Bay. The landscape is my ongoing inspiration."
Today, the region is an essential destination for admirers of the artist's mind-boggling creations. Three destinations in particular—Figueres, Púbol and Portlligat—highlight important chapters from his life and form the popular Dalinian Triangle travel route.
Along the route, travelers can visit two of Dalí's residences as well as his self-designed museum. Each offers a scintillating glimpse into the mind of a dreamer and can be visited on a day excursion from Barcelona. Set out early and stop first at the Púbol castle museum outside of Girona, before moving on to Figueres and Portlligat.
Púbol
In 1970, Dalí bought a medieval castle in Púbol near the township of La Bisbal for his wife, Gala, under the strict condition that he could visit here only if she invited him. Together they decorated it with paintings Dalí had bought as gifts and furnished it with furniture acquired during their frequent antiquing trips. All have been preserved, along with Dalí's watercolor depiction of the castle and Gala's haute-couture wardrobe ensemble. Today, the residence is a museum known as the Gala-Dalí Castle. A tour of the grounds includes the gardens and pond, adorned with an elephant sculpture by Dalí, as well as various entertainment and private rooms and a trip down into the basement where Gala is buried.
When Gala died in 1982, Dalí moved from his studio in Portlligat to the castle, where he created his last works and almost died when a fire swept through his bedroom late one night. After this traumatic event that left the artist severely scarred, he retired to Torre Galateada, next door to his museum in Figueres, to live out the rest of his days as a hermit.
Figueres
The capital of the Alt Empordá region, Figueres is practically synonymous with Dalí. The artist spent both his childhood and final years of his life here, and his influence is everywhere.
Figueres' central promenade, known as La Rambla, is lined with cafés named after Dalí as well as Dalí gift shops and art galleries. Off the Rambla, the Museum of Toys features a wing dedicated to Dalí's childhood, which serves as a great launching point for understanding the artist's life. The exhibit features family photos, postcards and toys, among them a teddy bear shared by Dalí and his sister Anna Maria. Poet Federico García Lorca, a good friend of Dalí's, famously wrote to the bear. His letters are included in the display.
Figueres' most prominent tribute to Dalí is the Dalí Theater-Museum. Originally a theater, which hosted Dalí's first exhibition when he was 14, the building was destroyed by a fire at the end of the Spanish Civil War. In the 1960s, Dalí purchased what remained of it and transformed it into an audacious monument housing the largest collection of his works. Its three floors are a righteous trip into the world of Surrealism: great white eggs adorn the roof, and loaves of bread protrude from pink walls.
Entering the central patio, visitors are greeted by the infamous Rainy Taxi (insert a coin and it rains on the plastic passengers) with the sculpture of Queen Esther as its hood ornament. Behind it is a giant totem pole of stacked tires topped by a boat that once belonged to Dalí's wife Gala. Paintings on display include Soft Self-Portrait with Grilled Bacon (1941), The Basket of Bread (1945), Galarina (1945) and The Spectre of Sex-Appeal (1934).
While many of Dalí's most famous pieces are not in the museum, each of the artist's periods is well represented. Dalí wanted his works to be seen as a whole, and thus refused to have them catalogued or exhibited in chronological order. Before mounting the steps to the first floor, look at the painting Gala Nude Looking at the Sea (1975). In a nod to Rothko, Dalí layered the face of Abe Lincoln into the image. Continue on to the Wind Palace Room and Jewel Room, housing 39 original jewels designed by Dalí, then on to the Mae West Room, featuring scattered installations that merge to form the face of the famous actress when viewed through an optical lens at the top of a staircase.
Other rooms are devoted to paintings by Dalí's friend Antoni Pitxot and to pieces from his private collection, including works by Duchamp, El Greco, Fortuny and Urgell. Just off the patio, a room leads to Dalí's crypt. Dalí's body, which was exhumed in 2017 as part of a paternity test, reportedly still retains his signature mustache.
Portlligat
Drawn to the light and landscape of the remote fishing village of Portlligat, Dalí moved back to Alt Empordà from Paris in 1930. He and Gala, whom he married in 1934, resided here in a winding complex of whitewashed fishing huts connected by stairways and adorned with egg sculptures until the outbreak of the Spanish Civil War. Returning in 1948, Dalí went on to design the residence that exists today, complete with a keyhole-shaped swimming pool and a courtyard looking out over the Portlligat landscape that found its way onto countless Dalí ​canvases. Over the next three decades, he would paint many of his most iconic works here. His studio, library and family rooms now are now open to the public as part of the Salvador Dalí House Museum.