The 20 Best Small Towns to Visit in 2013
From the blues to the big top, we've picked the most intriguing small towns to enjoy arts and smarts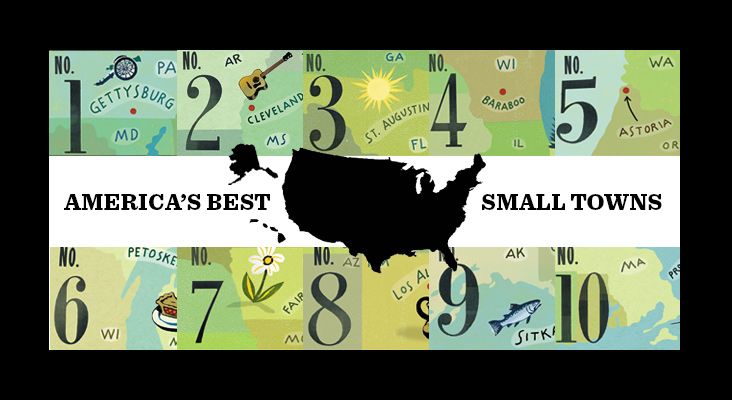 What makes a small town big on culture? For the second year running, we sought a statistical answer to this question by asking the geographic information company Esri to search its databases for small towns and cities—this time, with populations of less than 15,000—that have exceptional concentrations of museums, art galleries, orchestras, theaters, historic sites and other cultural blessings.
Happily, the top towns also boast heartwarming settings where the air is a little fresher, the grass greener, the pace gentler than in metropolitan America. Generally, they're devoted to preserving their historic centers, encouraging talent and supporting careful economic growth. There's usually an institution of higher learning, too.
Most important are the people, unpretentious people with small-town values and high cultural expectations—not a bad recipe for society at large. As a sign on a chalkboard in Cleveland, Mississippi (our No. 2) puts it, "Be nice. The world is a small town."
Sign up for our free email newsletter and receive the best stories from Smithsonian.com each week.