Restoring the Taj Mahal
This year, millions of tourists will visit the marble monument—and the Indian government is restoring it for millions more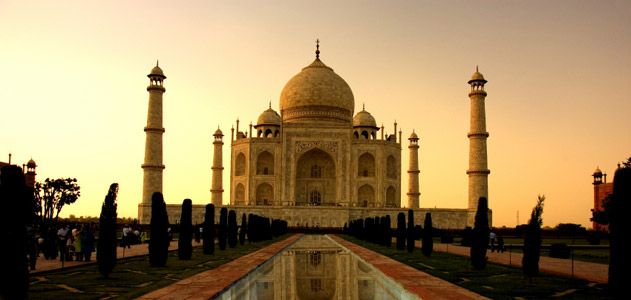 Every year for the past decade or so, more than three million travelers have visited India's Taj Mahal. The white marble monument—completed over some 15 years by the emperor Shah Jahan as a memorial to his wife, Mumtaz Mahal, who died in childbirth in 1631—rises on a three-acre site on the Yamuna River in the northern city of Agra.
By the mid-1990s, the Taj's splendors—such as the 187-foot, minaret-flanked dome, fronted by a reflecting pool and surrounded by a walled garden—had deteriorated markedly, prompting a multimillion-dollar restoration effort spearheaded by the Indian government. The massive undertaking includes scrubbing the marble exterior and a restoration of the massive red sandstone main gates, including the replacement of semiprecious inlay.
The restoration is expected to take several years. Even before the scaffolding comes down, however, visitors will discover that the monument's aura of serenity—long associated with this symbol of romantic love—remains intact. Today, access to the site is regulated by the use of timed tickets; visitors stroll among the gardens and gleaming interior spaces in an atmosphere closer to the tranquillity envisioned by Shah Jahan himself. This significant preservation project, says Bonnie Burnham, president of the World Monuments Fund, demonstrates the progress that can be achieved by "public-private partnerships." Long-term plans, she adds, include a re-creation of the site's original gardens.