Artisan Master Classes Hope to Draw Travelers Into the Armenian Countryside
A local NGO is working with farmers and craft makers to develop new cultural tourism offerings in Armenia's scenic Gegharkunik region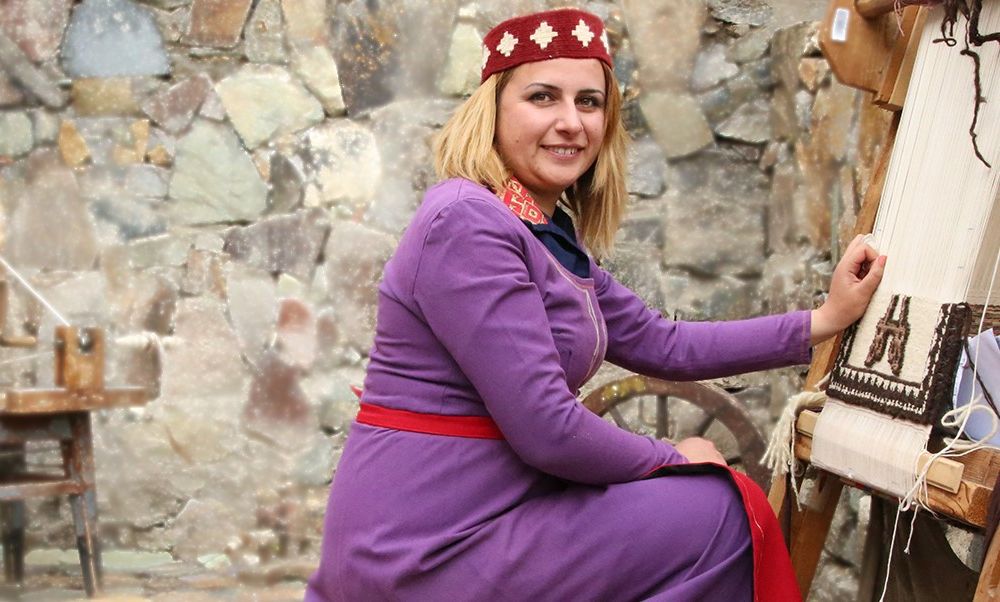 A small group of European travelers gather around Rusland Torosyan at his home in Armenia's lakeside Martuni Village, where the cheesemaker is showing them how to make motal, a natural goat cheese that's been prepared in the same traditional method for at least 5,000 years. Torosyan is one of a small number of Armenians still making the ancient cheese, and he's condensed the three-month process into a 45-minute "master class" for visitors. He demonstrates how to knead wild local herbs like dill and tarragon into the naturally coagulated curds, which he then tightly presses into handmade terracotta bowls, seals the vessels with beeswax and places them upside down into ash. "It's a distinctly regional process from start to finish," says Torosyan's sister Tanya, who works alongside her brother.
About 80 miles east of Yerevan, Armenia's capital city, Martuni is part of eastern Armenia's Gegharkunik region, a place known for its natural scenery: towering mountains and protected forests dotted with waterfalls and stunning river valleys. Travelers flock to the waters of Lake Sevan, the largest lake in Transcaucasia, and, in warmer months, bed down at a string of spa resorts and hotels throughout the area. Only a small number of travelers venture far from the lakeshore, though, and the summer busy season is fleeting. Torosyan and his local colleagues believe there's a lot more in the region for visitors to experience.
In 2016, Torosyan joined several other local artisans and bed and breakfast business owners in a four-month program devoted to promoting cultural and ecotourism in Gegharkunik's greater Chambarack area. (Chambarack is a larger town less than eight miles from Martuni.) Organized by Machanents Tourism and Art, an offshoot of the Armenian NGO Cross of Armenian Unity, the program offered workshops in creating visually attractive, multi-language business websites, classes on using online platforms like tripadvisor.com and airbnb.com and tips for building a network of culture-based tourism offerings designed to lure travelers deeper into the region.
Arpine Gyulumyan, runs Getik Bed and Breakfast, one of three participating family-run B&Bs in the area. "Ruslan and I work together," she says. "He sends his guests to spend the night and to our classes. And I always take my guests to him to make motal cheese."
Gyulumyan, who speaks the basics of multiple languages, opened her B&B four years ago as a way to earn extra income in the largely agricultural area. Guests stay in her family home, where they can choose from several simple-but-private bedrooms and join in as she whips up traditional dishes like meat-stuffed grape and cabbage leaves called tolmas (dolmas) and arishta, a fettuccine-like pasta typically mixed with butter and mushrooms. Guests are also welcome to participate in farming activities such as milking the cows. She also leads walking tours of the area, which is known for its forested ruins and artisan khachkars, elaborately carved cross-stones. The B&B has been successful enough that she recently opened a second nearby guest house, the Old Mill of Getik, that features an outdoor barbecue and terraces with mountain views.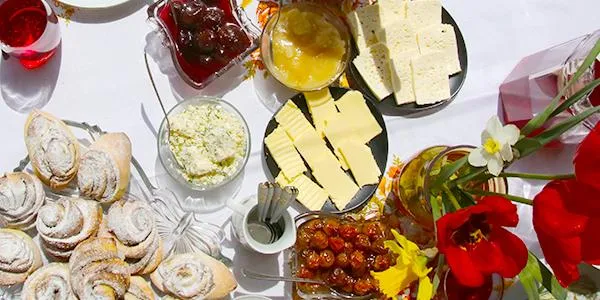 The program's other graduating participants include two more family-run guesthouses―Mher B&B and B&B Nune―and Bee World, a honey-centric agritourism farm that offers everything from honey tastings to apitherapy, an alternative therapy which incorporates bee products such as royal jelly and pollen into its treatments. Each of the businesses work in sync to create multi-day itineraries for area visitors, pulling together activities like horseback riding, fruit picking and even carpet making. "[Together], our ecotourism offerings make a great two-to-three day excursion from Yerevan," says Tanya. "We give visitors the ability to buy cheeses and honey right on the farms where they're made."
While tourists already include a mix of local Armenians and international travelers from select areas of Russia, China and Europe ("This has to do with how and where our cheese was marketed when we sold it abroad," Tanya says)―those promoting greater Chambarack's cultural tourism efforts, like Torosyan and Gyulumyan, are hoping to start attracting visitors worldwide.
"The quality of our services has been increasing each year," says Gyulumyan, "and with it our number of tourists. They're realizing these aren't the types of experiences they can get in big hotels or cities."