Bite Back Against Invasive Species at Your Next Meal
From seaweed to lionfish, invasive species are appearing on menus throughout the U.S.
The Midwest has an Asian carp problem. The invasive species has a tendency to jump out of the water, bludgeon fisherman and destroy boats, and they've been found throughout the region. Scientists worry that they'll eventually decimate the local fishing industry, disrupt the ecosystem and destroy up to 37 percent of native species in bodies of water like the Great Lakes.
Will the fish eventually take over? Chefs across the United States aren't waiting to find out. Rather, they're putting invasive species like Asian carp in their own dishes—and on restaurant menus.
In Washington, D.C., Chef Seng Luangrath at Thip Khao cooks with snakehead and blue catfish from the Potomac River for a special invasive species menu. At Miya's Sushi in Connecticut, chefs serve invasive seaweed in a pumpkin miso soup; head chef Bun Lai is currently in Florida readying a pop-up restaurant that will feature even more types of invasive foods. Lionfish has appeared on menus in New Orleans (at GW Fins), New York City (at Norman's Cay) and in at least a dozen restaurants in Florida.
It's all part of a growing push to mitigate the effects of rapidly growing, non-native plants and animals on the ecosystem, drawing attention to the dangers of invasive species. For foodies, there's a big bonus: Many invasive species taste great, too. When Eat MO Carp, a Missouri-based marketing initiative run by University of Missouri associate professor Mark Morgan, conducted a blind taste test pitting Asian carp against Missouri's state fish, catfish, the carp won by a landslide.
Morgan's organization considers Asian carp a menu item instead of a just a local pest. In a 2015 editorial for the Missourian, Morgan called using local carp a "win-win" that both creates demand and addresses a dire ecological issue. Morgan has served carp chili and tacos to Mizzou students, offered free samples at a grocery store, served as a food vendor for a bowfishing tournament and even persuaded a local brewery to throw an Asian carp-themed food event.
Eat MO Carp is just one of many invasive species-eating organizations nationwide. This August, visitors to Corvallis, Oregon can partake in Eradication by Mastication's annual Invasive Species Cook-Off, a fundraiser for the Institute for Applied Ecology. Last year's competition featured a docket of esteemed chefs, a Chopped-like showdown and a formal invasive species dinner.
Many of the species can even be enjoyed—and partially eradicated—without leaving home. For home chefs, websites Eat the Invaders and Invasivore offer guides to harvesting invasive species and cooking them.
"When people ask me for something easy they can start with, I suggest going out in your own yard and getting some dandelions," Matt Barnes, editor of Invasivore, tells Smithsonian.com. "I like to call dandelions a gateway invasive because people tend to be pretty comfortable eating them. We start them off there before we get them eating earthworms or something like that."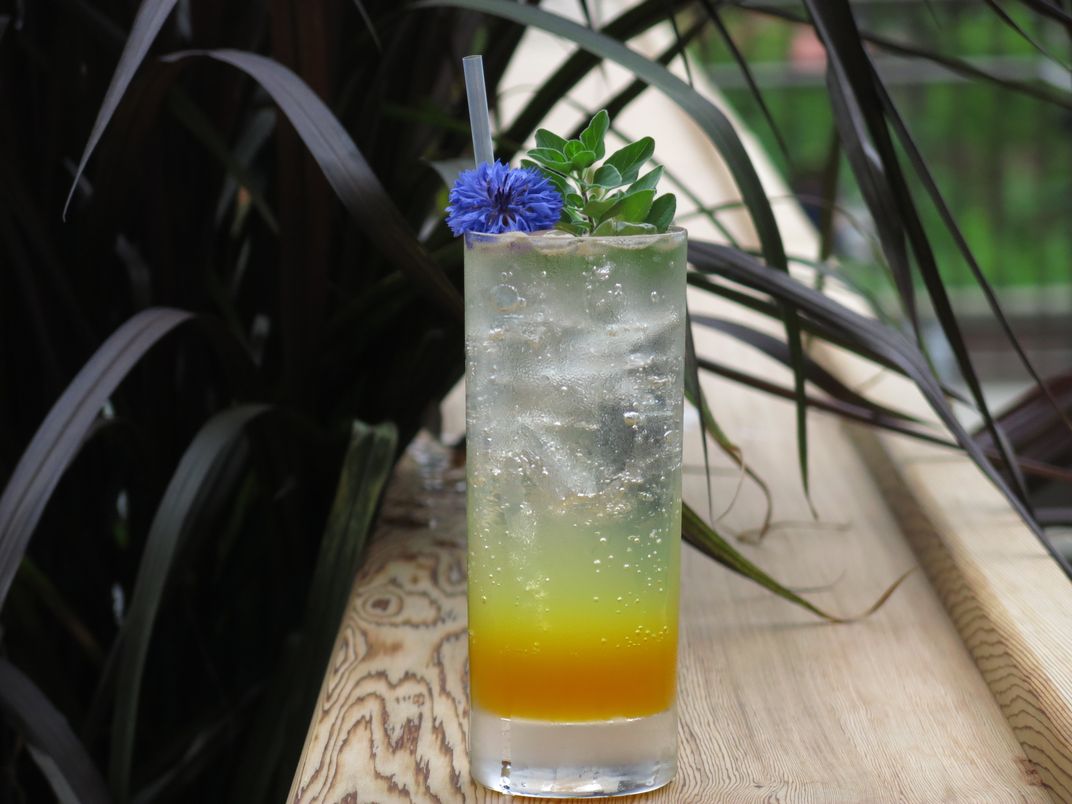 But Barnes also cautions that eating invasive species might not have the desired effect. He mentions colonial India's "Cobra Effect," which occurred when people developed underground cobra breeding operations in response to a bounty for captured cobras. Officials collected the bounty on farmed cobras instead and the main issue went unchecked.
It all comes down to awareness, says Barnes, who admits that even people with a healthy appetite may not be able to match the reproductive power of invasive species. "The real value of harvesting and eating invasive species is as a public education and awareness tool," he says. "If people are aware of what invasive species are and what kind of impacts they have on the environment, that might prevent them from introducing the next invasive species."
That awareness could help in Chicago, which has an Asian carp problem of its own. The species arrived in the downtown river in early 2015, only one block from Lake Michigan. Though the city installed three electrical barriers downstream in the Chicago River to stop the Asian carp before they get into the lake, some fish have already broken through. The carp could soon wriggle into the Great Lakes, but Chicago residents have a game plan. It involves Asian carp burgers and a big appetite for protecting the lake they love.