Find Flavor Around Every Corner (and Off the Beaten Path) With These Culinary Walking Tours
From beloved institutions to hole-in-the-wall eateries, great food is everywhere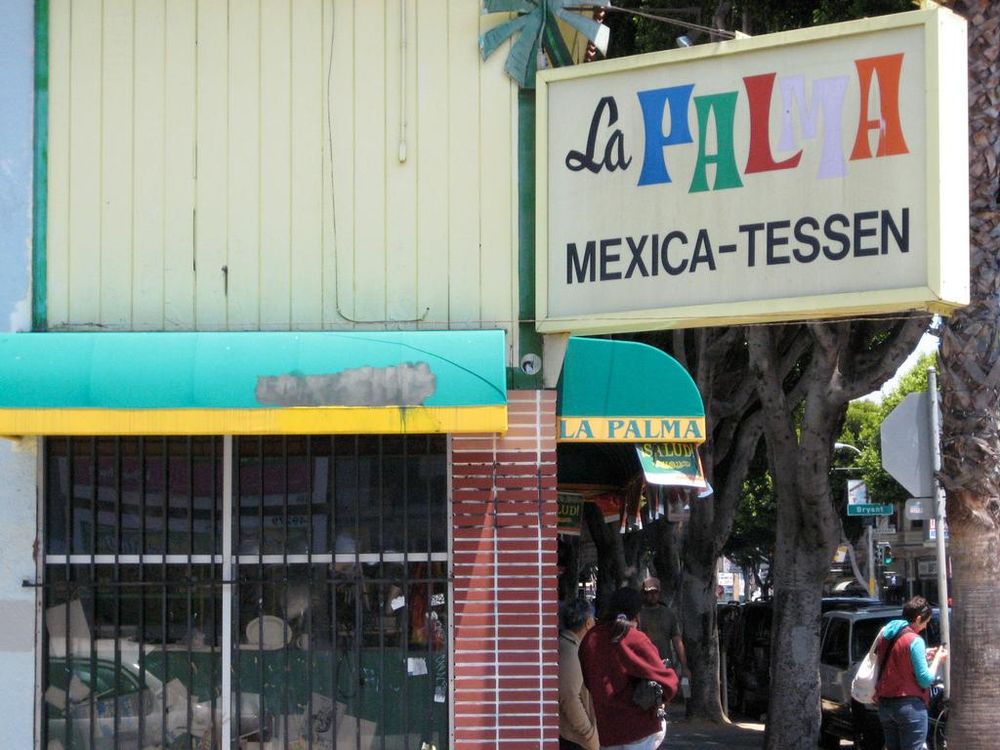 There's a three-block stretch along 24th Street in San Francisco's Mission District where traditional Latino eateries still thrive. Despite the neighborhood's recent gentrification, you can still walk into what looks like a hole in the wall and have one of the best carnitas tacos of your life, or stand on a street corner devouring an authentic Mexican huarache — a flip-flop-shaped base of masa topped with salsa, guacamole, queso fresco and a touch of tomatillo sauce — in front of a beloved mexi-catessen that's been in business for over 50 years. Though these are revered establishments among the local Latino community, many other San Franciscans don't even know they exist. And similar stories exist across the United States.
Walking tour operators like Chris Milano, who runs Foodie Adventures in San Francisco, are aiming to change that. A sixth-generation San Franciscan (a rarity in itself), Milano has been frequenting many of these establishments since he was a young boy. Milano, a cooking teacher, was shocked when he realized that many of his students hadn't set foot in the Mission District. "I was just so blown away that folks could live so close and yet be so detached," Milano tells Smithsonian.com. A business was born — one that Milano says allows students to visit foodie locales that are really "at the foundation of their communities."  
Milano's business is just one of several food-based, U.S. walking tour companies showcasing long-running food establishments that have helped define local food and culture. In Manhattan, Foods of New York's Original Greenwich Village Tour focuses on old-school, mom-and-pop eateries and specialty food shops as well as the community's Italian heritage. Chicago Food Planet hosts walking tours through neighborhoods like Chinatown and Old Town, stopping at family-owned eateries, time-honored specialty stores and newer but still off-the-beaten-path establishments. And Urban Adventures in Los Angeles features an aptly named Ethnic Neighborhoods Food & Culture tour that tastes its way through lesser-known neighborhoods like Thai Town and Little Armenia, dishing up local history and culture along the way.
The draw of these tours isn't merely about introducing guests to a neighborhood's most authentic food haunts, but also about acquainting them with places they would likely never go on their own. "Along with highlighting the historical significance of these ethnic communities," says Summer Davis, manager at LA's Urban Adventures, "our tours help reduce any trepidation or fears guests might have about visiting them."
Milano agrees. "Like I always tell people when we get to the La Gallinita butcher shop in The Mission," he says, "99 percent of the population would look at the sign, which is kind of beat up, look at the bars on the window, poke their head inside and see these day laborers and old timers from the neighborhood and be intimidated." But once you walk inside and talk to Sal the Butcher, who's been working there for 55 years, "you fall in love with him, you fall in love with his family, and it helps preserve the business because then you come back."
Tourists aren't the only people indulging in tasty culinary walking tours: They're also filled with locals looking to delve deeper into the culinary history of their city. Once they're turned on to lesser-known, but well-established businesses, these new local food aficionados help preserve the businesses through their own purchases and old-fashioned word of mouth. In fact, say Milano and Davis, they're likely to return time and time again to eateries they may never have stepped foot in otherwise.
"We can really get people out of their comfort zones," says Milano. "For me, that's the important part: to break stereotypes and change someone's perception of a neighborhood." To do so while eating some incredible cuisine is the icing on the cake — or, as Milano might say, the tomatillo sauce atop your huarache.
Swing by one of these iconic spots to get a taste of local food history:
Greenwich Village, New York City: Locals flock to La Lanterna Caffe for its cozy and romantic garden atmosphere, affordable pizzas and hearty calzones stuffed with mozarella, ricotta, and tomato. The small Italian cafe and coffee house has been in business for more than three decades.
Mission Distrct, San Francisco: Established in 1953, La Palma Mexi-catessen is a neighborhood institution. This family-owned Latin market and take-out counter even has its own corn silo, with staff churning out freshly made traditional, blue, and cactus corn tortillas by the thousands. Don't miss the huaraches and handmade pupusas filled with pork or chicken.
Old Town, Chicago: Second generation candy maker Jim Dattalo founded The Fudge Pot in 1963, and today it's the city's oldest chocolate confectioner. Everything here is made on site, including ten types of fudge and their signature butter toffee, made with caramel, chocolate, and nuts.
Glendale, Los Angeles County: Family-run Panos Pastry first got its start in 1950s Beirut. When Panos Zetlian and his wife Alberta relocated to California, they brought their business with them, opening a shop in East Hollywood and eventually in Glendale. Today, only the latter remains. Panos makes what's perhaps the best baklava (a type of syrupy phyllo pastry) in town. It comes in several different varieties, including walnut, cashew, and pistachio.