Relive 'Don Quixote' With a Trip Through Miguel de Cervantes' Spain
Tilt at windmills for the 400th anniversary of the author's death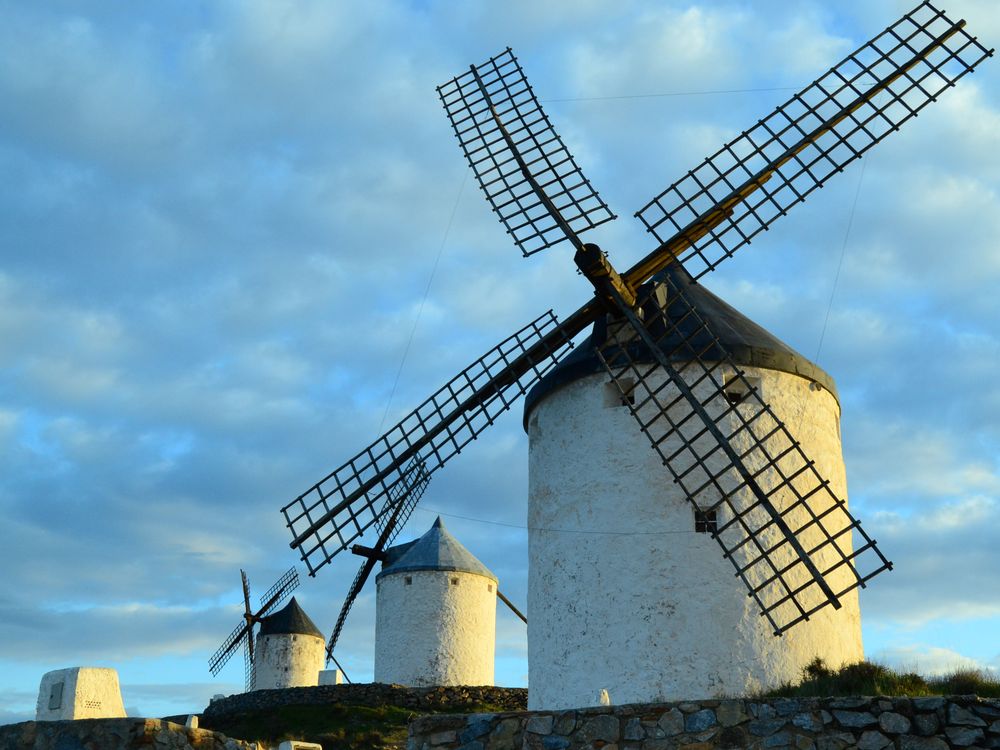 In Miguel de Cervantes' book Don Quixote, the would-be knight famously told his companion Sancho Panza, "You don't know much about adventures." Lucky for us, the author did—and traces of the great novel he penned are still present throughout Spain. 
Cervantes was born in Alcalá de Henares, Spain, in 1547 and died in Madrid in 1616. During his life, he was a soldier, prisoner and family man who published four novels, 12 short stories, 16 plays and many poems. Though Cervantes is famous today, he died penniless and never saw the result of his fame. But that doesn't mean he didn't have an effect on the world at large.
"Cervantes had a pretty big impact on western civilization and western literature," Steve Yu, Director of Marketing and Business Development for Zicasso, a company that runs a Cervantes tour in Spain, told Smithsonian.com. "He was a big contributor to the humanities and directly influenced The Three Musketeers and Mark Twain's Huckleberry Finn." Some researchers believe that Mark Twain even based his characters on Don Quixote and Sancho Panza—Tom Sawyer being the self-made adventurer and Huck Finn the trusty sidekick.
Four hundred years after Cervantes' death, follow his life through these spots in Spain: 
Calle de Cervantes 2; Madrid, in the Barrio de las Letras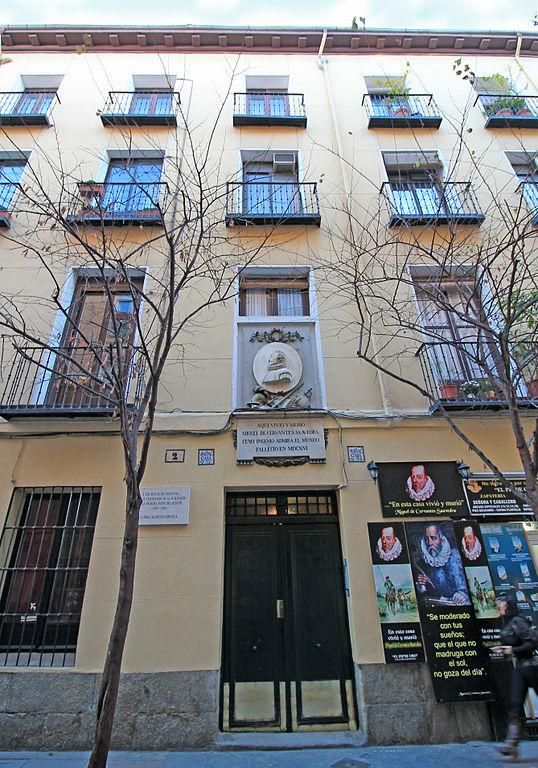 Cervantes moved to this location in Madrid in 1612, four years before he died. The neighborhood is known as the Literary Quarter and was home to many writers of the era. The original building where the author lived was torn down and rebuilt, Yu says, but the building that replaced it is home to a commemorative plaque that reads: "Here lived and died Miguel de Cervantes Saavedra, whose ingenuity admired the world. Died in 1616." Coincidentally, Cervantes died in the same year as William Shakespeare; one filmmaker believes that the two were friends in Spain and helped each other with their work.
Cervantes Birthplace Museum; Alcalá de Henares
Housed in the home where Cervantes was born and spent his early years, this museum recreates what it was like to live in the 16th and 17th centuries. Visitors can explore a collection of the author's work and take a walking tour through Alcalá de Henares that follows the footsteps of his life, including a stop at the chapel where he was baptized. There's also a Cervantes Train, where period actors recreate Cervantes scenes for a train ride through the town and shower guests with local pastries.
Esquivias; La Mancha
Tras la boda #Cervantes se establece en la casa de los Salazar, que todavía se puede ver en #Esquivias #400Cervantes pic.twitter.com/aSUOdZUsFS

— 400Cervantes (@400Cervantes) April 1, 2016
Cervantes married his wife, Catalina de Palacios, in this town in 1584 and they lived here together for three years afterward. She was 18 years younger than him, and they were together only two months before her uncle married the couple. The town has since turned his house—where many believe he wrote a large part of Don Quixote—into a museum.
Consuegra Windmills; La Mancha
Twelve "wild giants" with "huge arms" stand as stark white sentinels in the La Mancha landscape, striking fear into the heart of Don Quixote. These are the exact windmills that inspired the part of the novel in which the adventurer famously mistakes them for giants and charges at them with a full-speed attack. Each 16th-century windmill is named after a part of the novel. Four of them still have the original working machinery, and one is home to the annual Consuegra Saffron Festival. Visitors can walk inside all of them to see different museum exhibits about the author and his work.
Corral de Comedias de Almagro; Almagro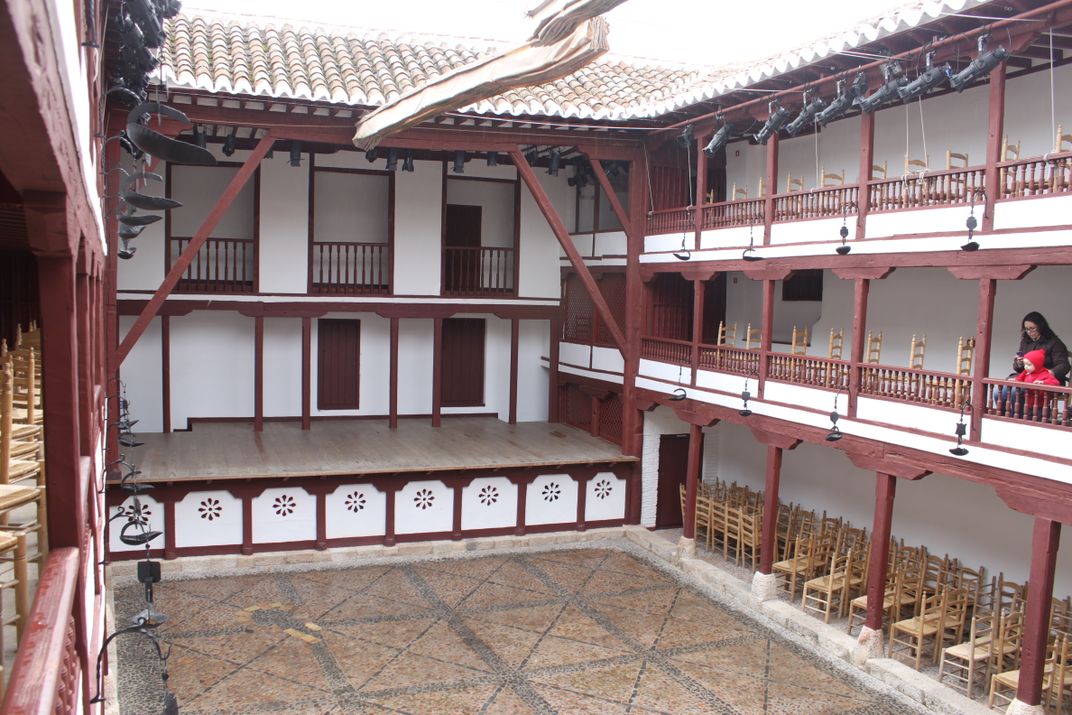 This open-air comedy theater has been actively showing productions since the 17th century. It was built in 1628 right on the main square in Almagro. Theaters of this type were ordered closed in the 18th century, when most of them were remodeled to be more like Italian theaters. But this one was saved and used for other purposes, until the Almagro City Council bought the property in 1954 and restored it to its former glory. Shows are held nearly every night now, with Cervantes performances back in the spotlight, just as they were in the theater's original heyday.
Convento de las Trinitarias Descalzas; Madrid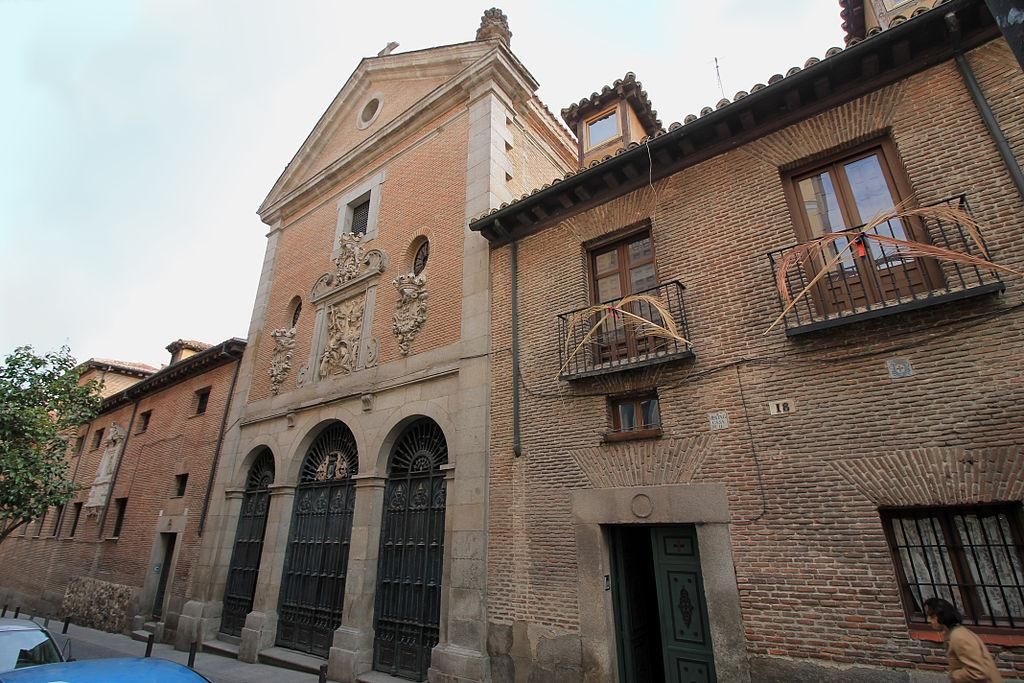 In 1616, Cervantes' dead body was carried to this convent, where his wife was buried and his daughter lived, to be entombed. He didn't stay long—the convent was rebuilt in the late 17th century and his bones were lost in the process. Where he ended up remained a mystery until March 2015, when researchers found his bones in a crypt beneath the new convent building. Cervantes asked to be buried at the convent, so he will have a newly built tomb on the property. It's expected to open for visits this year.