The Beauty of Venice's Everyday
Instagram photographer Alvise Giovannini discovers Venice beyond its iconic symbols and places
When a friend suggested to Alvise Giovannini (@alvisezula) that he join her in taking pictures with a cell phone and posting them on Instagram, Giovannini decided to give it a go. Less than a year later, he has shot nearly 700 pictures, which have won him a loyal following around the world. These personal images, mostly of his friends, capture a city the rest of us seldom see.
Say the word "Venice," and most of us think of fabulous edifices like St. Mark's Basilica. Your photos rarely show such familiar landmarks. Why?
What I try to do with my pictures is represent Venice from a different perspective: everyday Venice. It's more personal than representing Venice through its symbols. What I try to do is represent its beauty through its everyday places.
Who are your subjects?
I have two specific interests. One is boats, which are just amazing in Venice. I also capture the people who make up my day and, of course, my friends.
Tell us a bit about your background—where you live and what you do when you're not taking pictures.
I live in a small city, Mestre, just a few minutes from Venice by train. For the last four years I have been studying international management in Venice, and I began to see the city through different eyes. I became familiar with it and its beauty. I found many different locations that are very important for me today—not in the most famous places but hidden in alleys or far from tourist sites.
There's also a wonderful picture of a young woman with a turban, turning back to look at the camera. Tell us about her.
It's quite a recent picture. We went to the Redentore Festival, which is one of the most important events for Venetians. Every Venetian takes his boat, decorates it, and then travels to St. Mark's Basin, just behind the square. They drink and eat and have fun waiting for the fireworks. When I took the picture, we were traveling in a boat, all wearing fancy dress themed on the East India Company. The girl, who is a friend of mine, was sitting at the top of the boat when another friend called her from behind. She turned around, and I took the picture. I really like it because it's instantaneous—and representative of how we live.
—  
Featured posts  
—
*****
*****
*****
*****
*****
*****
*****
*****
*****
Alvise Giovannini: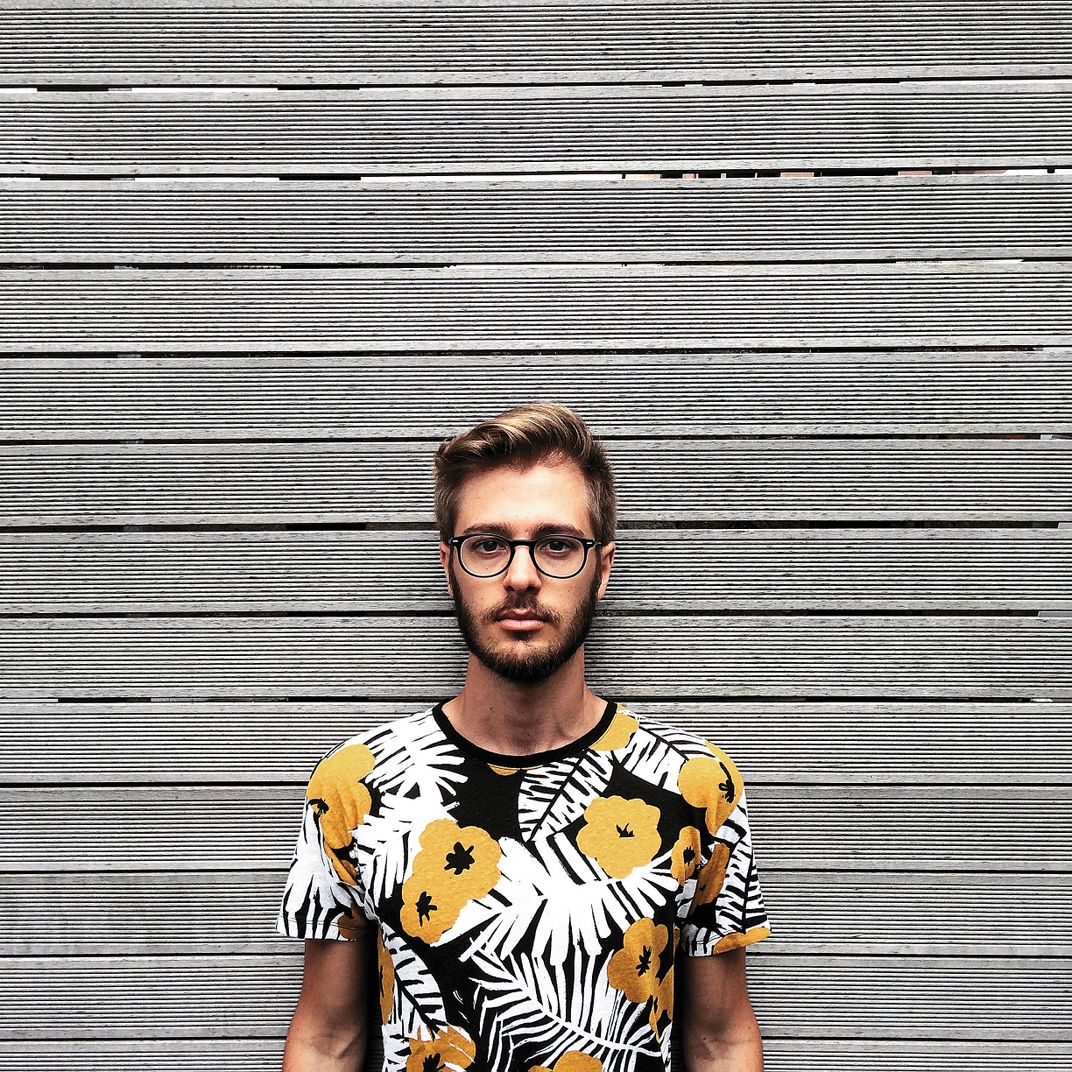 Head to Giovannini's Instagram for more of his visual journals. He is currently traveling in South Korea, but will be posting latergrams of Venice in his time away.
***
Read more from the Venice Issue of the Smithsonian Journeys Travel Quarterly.