A Cheese-Lover's Guide to the Midwest
America's heartland is a cheesy paradise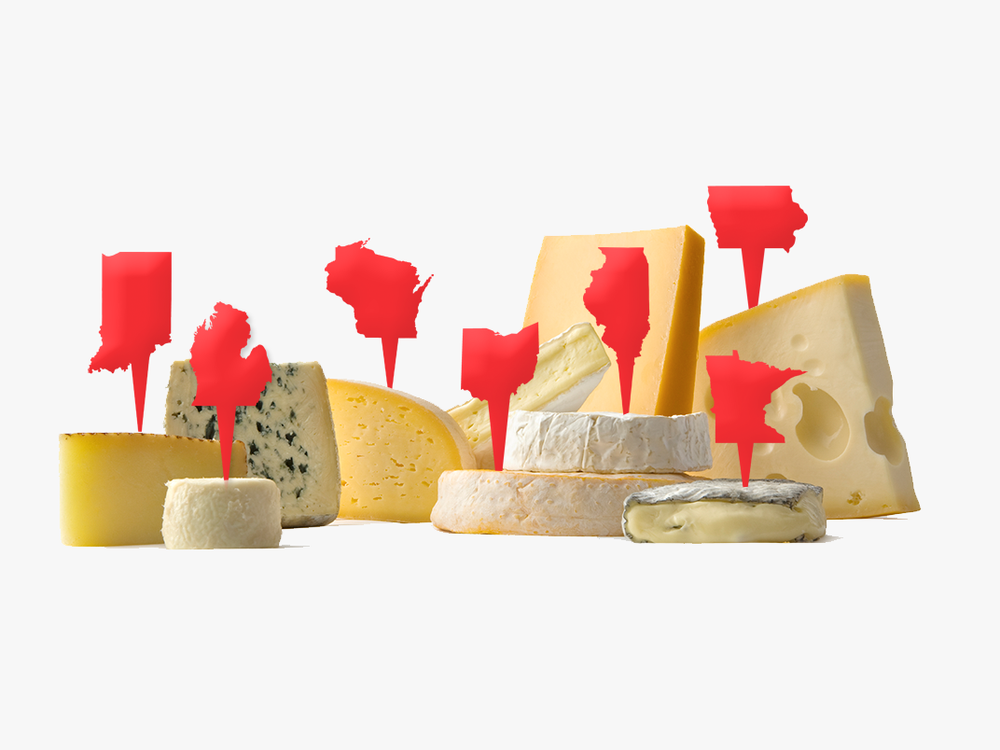 As anyone who's tasted the delightful sweetness of a Wisconsin cheddar or the creamy, smooth finish of a goat cheese from Minnesota can attest: The Midwest is a cheese powerhouse. The area churns out delicious curds and whey made from exceptional ingredients in an area with the largest concentration of creameries in the country—Wisconsin alone has 129 cheesemaking plants, surpassing every state and producing more than 600 types of cheese.
Now, an annual cheese festival dedicated to sampling and buying small-batch, artisan cheeses made specifically in the Midwest celebrates that cheesy legacy. Cheesetopia is in its second year—the first was in Milwaukee and this year's is in Chicago on April 10—and brings together around 40 cheesemakers. Attendees can sample more than 200 specialty cheeses that usually aren't available in stores. It's pure cheese heaven, Midwest style.
Jeanne Carpenter, Cheesetopia's founder, requires that the actual cheesemaker come to the show and exhibit the cheese. The reason behind the rule is simple, she tells Smithsonian.com: People want to meet the people who make their food. For some, meeting the person who makes their favorite cheese is like a brush with celebrity. Carpenter has seen people almost start to cry when they're introduced to the farmer behind their favorite variety. "It's like meeting a rock star," she says.
Cheesetopia focuses on Midwestern cheese instead of cheese made in other U.S. powerhouse regions like California and Vermont for a simple reason: Cheese made in the Midwest is special. The region occupies a uniquely cheese-friendly microclimate where grass grows well and farmers can leave their cows out to graze virtually all the time, resulting in a grass-based cheese flavor unique to the Midwest.
And then there's the water. "We are surrounded by limestone rock, and limestone-filtered water is some of the best for cheesemaking, for cows to drink and for growing grass," Carpenter says. "Cheesemakers in the Midwest will tell you that they make cheese in California with the same recipe, but it's a totally different product."
When water runs through limestone, the rock filters out iron, creating mineral water with a sweeter finish—the secret weapon of both Midwest cheesemakers and Kentucky bourbon distillers. Cows drinking that water produce sweeter milk, lending a trademark sweetness to Wisconsin cheddar and other cow's-milk cheese, Carpenter says. When they eat grass watered with the limestone-filtered liquid, it adds to the cheese's clean, sweet finish.
There's no specific specialty cheese for each state, but as a region, the Midwest produces mostly cheddar, Gouda, Gruyere, goat and sheep milk cheese, Swiss cheese, and Alpine-style cheeses. In the Midwest, says Carpenter, it's easiest for cheesemakers to replicate the great Alpine cheeses of Switzerland. Not only did immigrants bring their recipes to the area with them, but the region has a similar climate, with steady rain and lots of grass.
"It's a more European way of looking at it—the terroir of the region," Carpenter says. "A happier cow makes higher quality milk. And more cows are eating grass in Wisconsin than anywhere else in the country."
Can't make it to Chicago for the festival? Host your own Cheesetopia with a visit to some of these award-winning Midwestern creameries and cheesemakers.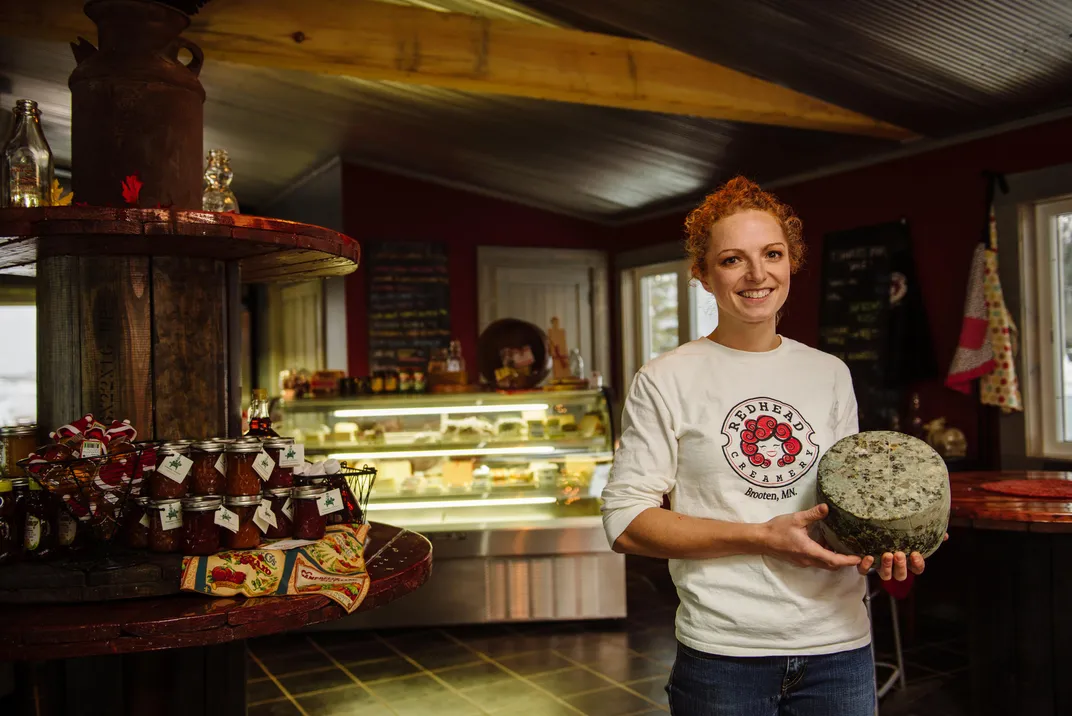 Back in February, Redhead won the 2016 Minnesota Grape Growers Association's People's Choice Award for Best Food Pairing with its Lucky Linda aged cheddar. Redhead is a relative newcomer to the cheese scene in Minnesota—the creamery's first batch went into the cheese cave in June 2014.
Williams Cheese just clinched not one, but three awards for cheese spreads at the 2016 World Championship Cheese Contest. You can try them all at the cheesemaker's factory outlet in Michigan. In 2015, the company celebrated its 70th anniversary; Jim and Jenny Williams started it back in 1945 and it's still family owned today.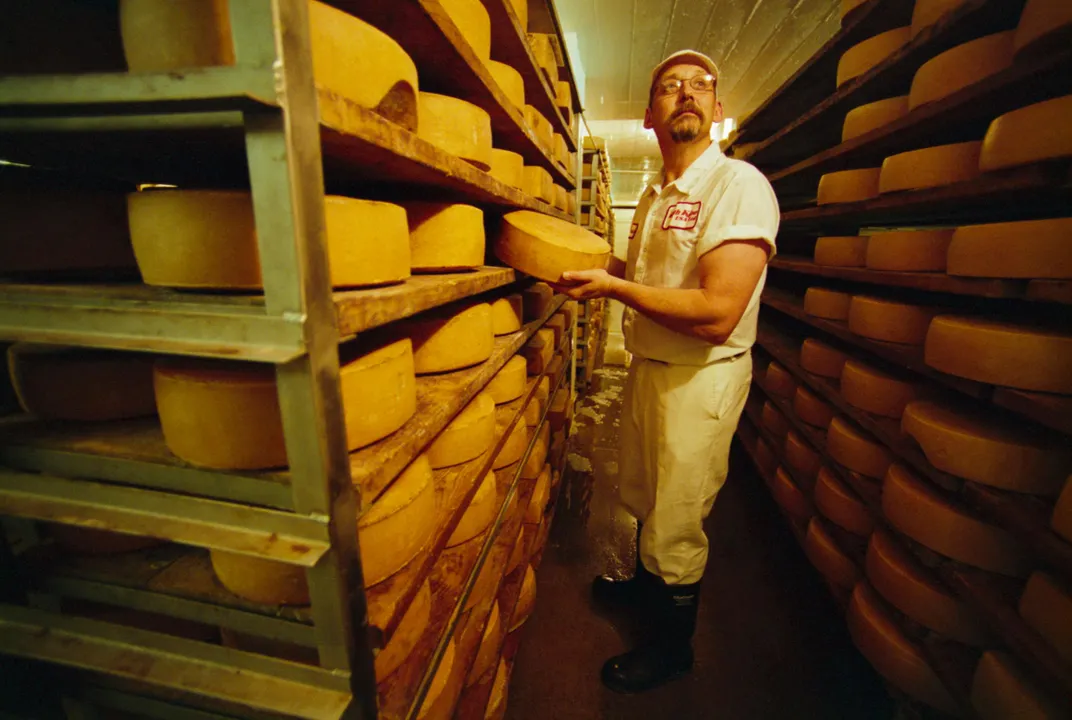 Meet the current grand master of cheese—and not just in the Midwest. Roth took the winning spot in the 2016 World Championship Cheese Contest, beating out every other cheese with its grass Gruyere from southwest Wisconsin. It's the first time in almost 30 years an American cheese has won the contest. The company's cheese truck travels around the state handing out samples; watch the website to see where it's headed next.
Caputo's fresh mozzarella snagged third place at the 2016 competition, and the cheesemaker sells the fromage at two Chicagoland stores. Oils, vinegars, pasta and spices are also for sale—it's a one-stop-shop for a great Italian dinner.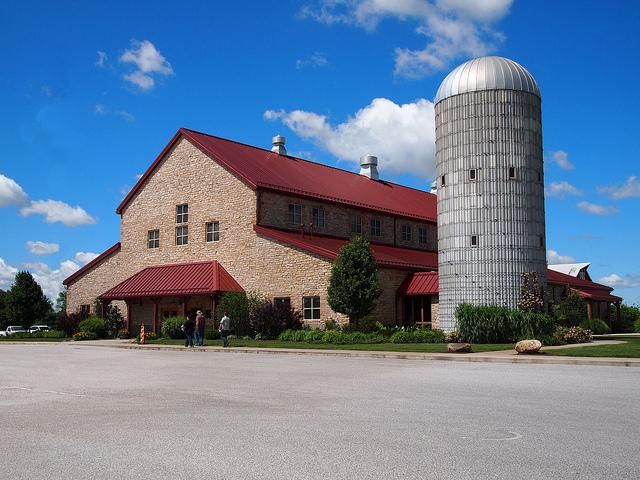 If you somehow missed the cheesemaker's giant table and chairs advertisement along Highway 65 in rural Indiana, you'll definitely spot Fair Oaks' big red barn across the fields. A walk through the farm's dairy barn teaches visitors about sustainability, cow nutrition and their second-place winning Pepper Havarti.
A trip to Rothenbuhler's cheese chalet proves that Swiss Alpine cheese is right at home in America's heartland. The cheesemaker took second place in the 2016 competition for Baby Swiss; the company produces only Swiss cheese in seven different varieties.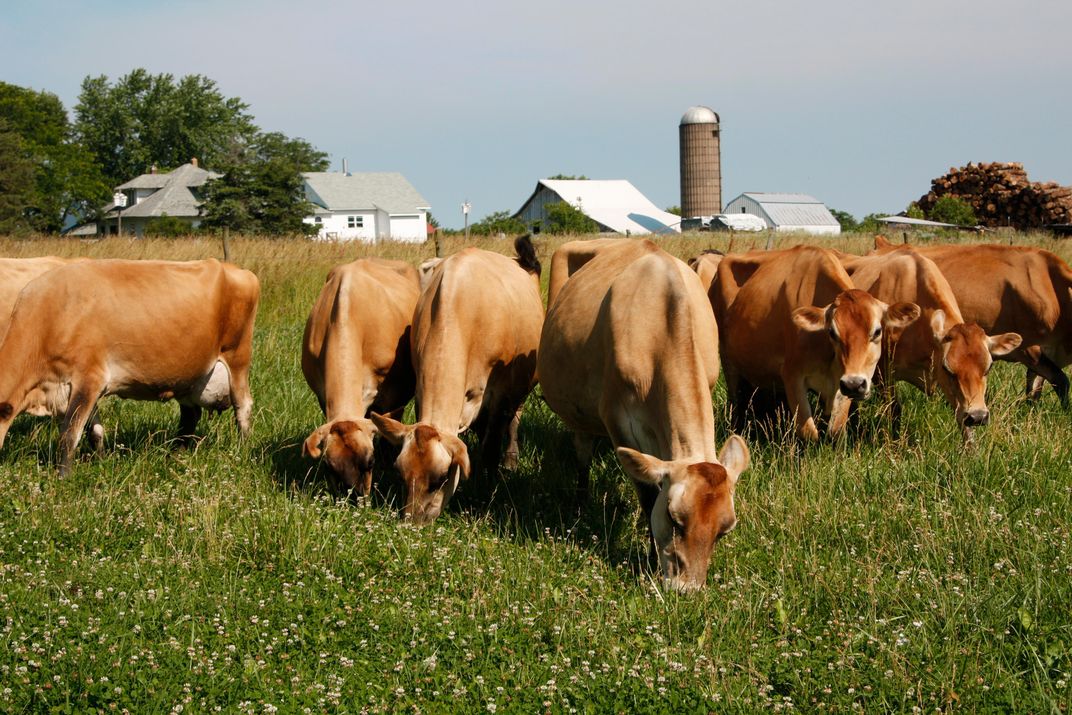 Mennonite cheesemaker Galen Musser won his first cheese award when he was only 17: Best of Class in the Open Hard category at the U.S. Cheese Championship for his Prairie Breeze aged white cheddar. Everything at the creamery is handmade and hand-packed. The store offers a selection of cheese curds and other cheeses.