This Burger King Has a Spa Now
Finnish designer Teuvo Loman adds a 15-person sauna to a Burger King storefront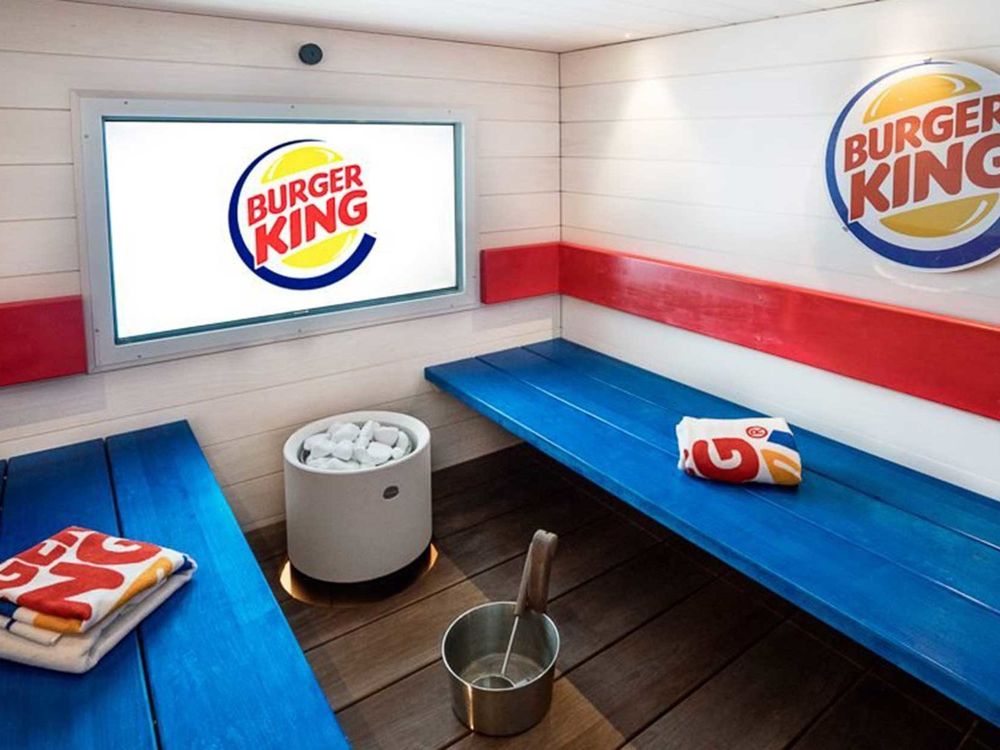 Until now, spa experiences and American fast-food chains were pretty separate entities. In fact, the idea of doubling-down on a Whopper might just be the direct antithesis to most spa packages.
Of course, nothing on this earth (not a sauna! not an order of curly fries!) is sacred, and so it's somewhat inevitable that a Burger King in Helsinki, Finland, has opened an in-store spa—complete with a 15-person sauna, shower room, and media lounge.
The Burger King sauna has got the punchy red and blue color scheme fast-food eaters are accustomed to, and themed towels and robes are provided for lounging. Of course, food is part of the experience, as servers will come to the sauna to take your order.
And it turns out the concept may not be so outlandish after all, especially considering how popular spa life is in Finland. In fact, the Burger King spa actually won an award for New Concepts in Food Service by Euromonitor, which said the spa was "a powerful example of localization."
The 15-person sauna is available to be rented out for $283 for three hours and "is perfect for a group of friends for social gatherings or work, venue for the birthday party, or even the organization of the show studio," according to the Burger King Finland website.
Other articles from Travel + Leisure