12 of the Best Food Festivals Happening This Fall
Where to eat, drink and play across the U.S. this autumn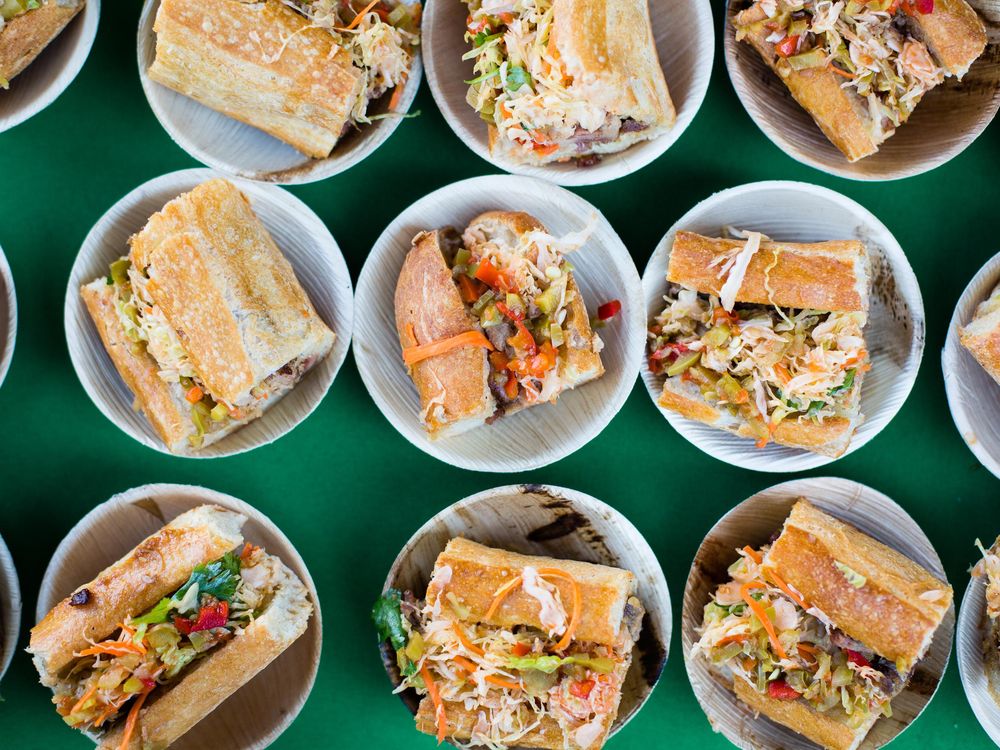 Traditionally, fall food brings to mind hot apple cider, spicy butternut squash soup, and pumpkin spice everything. But at food festivals across the country, there's a lot more on offer. It's not just Oktoberfest, either.
There are big, all-inclusive festivals, like Fall for Greenville in South Carolina, and smaller ones focused on singular ingredients, like Montana's Lewistown Chokecherry Festival.
Food fairs are a great way to enjoy the best of fall before the days get shorter and the temperatures drop — and, in some cases, are a great excuse to travel. Get serious about Hawaiian fare by heading to Maui, Oahu, or the Big Island for three weekends of upscale restaurant cuisine and wine pairings. Or head to the Cape to slurp as many briny oysters as you can stomach.
Here are 12 of the very best food festivals happening across the country in autumn.
The Arkansas Cornbread Festival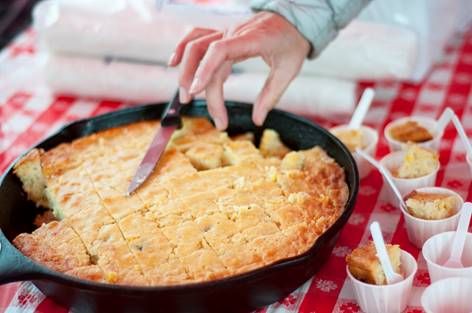 The Cornbread Festival has been around since 2011, and is one of the smaller ones on the map, with a few thousand visitors stopping in for the celebration. There's music, a range of vendors, and activities for kids (including face painting), but the main draw is the cornbread. If you're new to the southern staple, this is the place to try it — and if you fancy yourself a cornbread specialist, enter your version for a chance to win cash prizes. October 21.
Wellfleet OysterFest in Massachusetts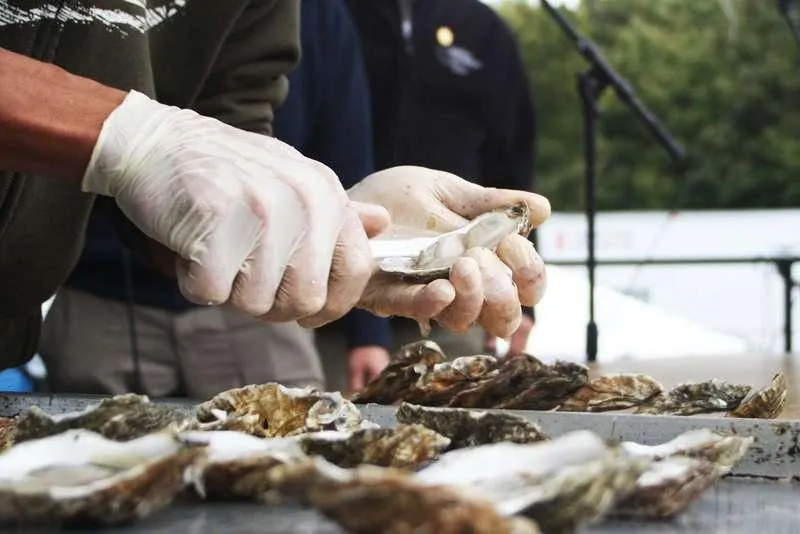 The Wellfleet OysterFest is all about Cape Cod's shellfish: there's an oyster shucking competition, the Shuck n' Run 5K race and, most importantly, the catch of local shell fishers. In addition to salty, raw oysters, clams are also on offer, stuffed and in chowders, for those who prefer their seafood cooked. Wondering what happens to all those empty shells? The festival has a recycling program that sends them back into the ocean, where they're used to restore habitats — which means even more oysters in the future. October 14-15.
Hawaii Food and Wine Festival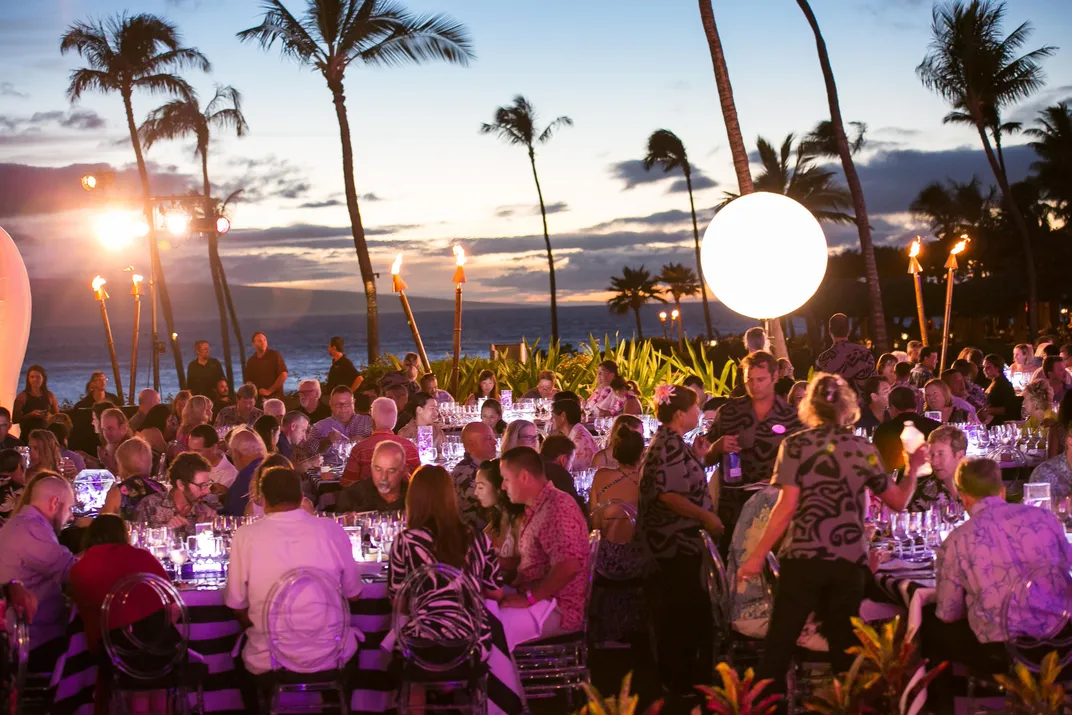 The people behind Hawaii Food and Wine Festival take cuisine seriously. With events on the Big Island, Maui, and Oahu spread over the course of three weekends, there is ample opportunity to sample the best food Hawaii has to offer. Don't confuse this for a county fair. Most events at the upscale festival cost upward of $100, and involve sit-down dinners and wine tastings. For more affordable family fun, tickets to Keiki in the Kitchen cost $5 and offer opportunities for children to learn about cooking and where their food comes from. October 20 to November 5.
Beignet Fest in Louisiana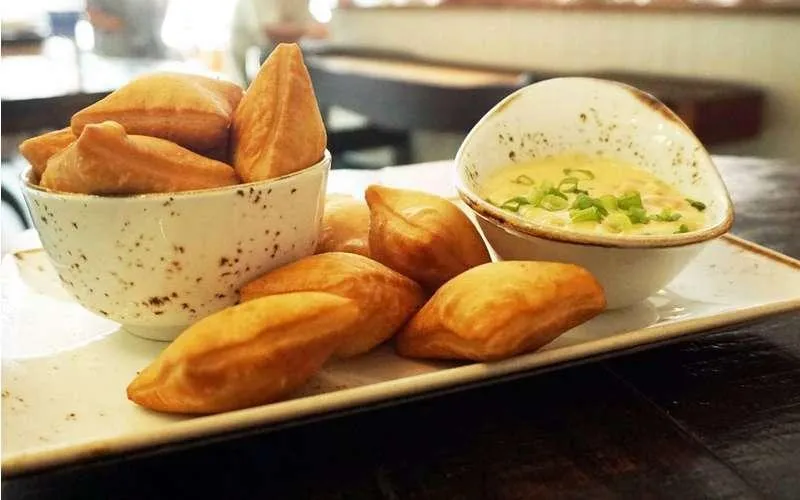 If you still haven't tried a famous New Orleans beignet, the city's Beignet Fest is the place to do so. With about a dozen vendors, you won't have any trouble finding a place to try the traditional sugared treats. But there are also iterations of the deep fried pastry that include everything from seafood-style beignets to cheese-filled beignets. The festival is also a great spot to enjoy the ubiquitous New Orleans music scene, with multiple brass bands playing throughout the day. October 7.
Feast Portland in Oregon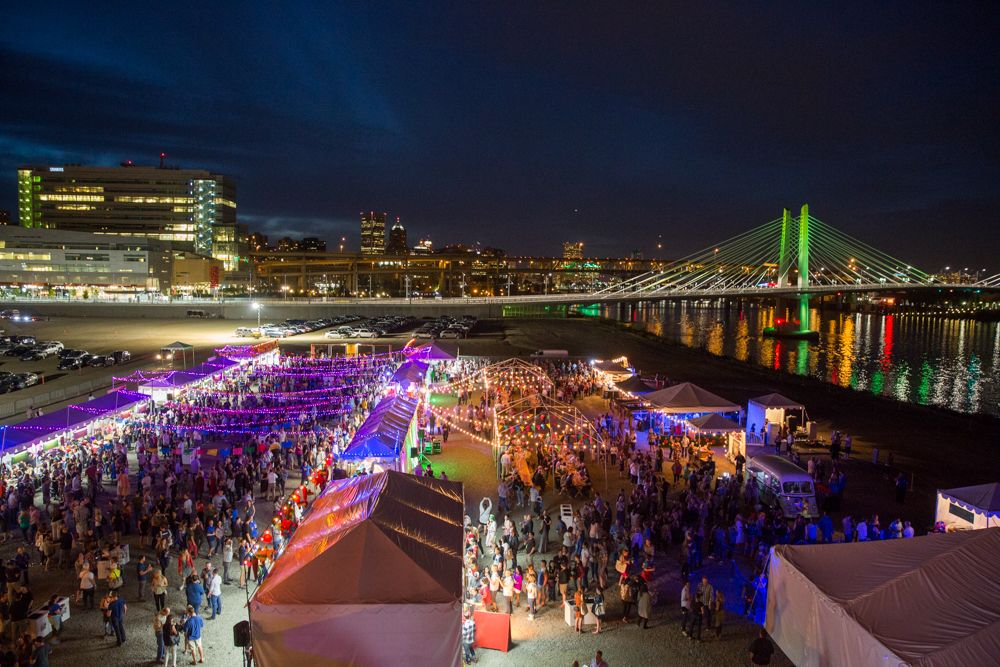 In rainy Portland, Oregon there are really only a handful of weeks every year that are (almost) guaranteed to have pleasant temperatures and clear skies: and they're the first few in September. That means Feast Portland falls at the perfect time to enjoy the dramatic landscapes and lauded Pacific Northwest fare.
Whether you're local or have been planning a visit, the festival is an ideal way to experience the city. Events are scattered across town and include a Sandwich Invitational, where 19 chefs vie for best sandwich, a hands-on class to perfect your ability to discern flavors, and Brunch Village, which is exactly what it sounds like. September 14 to 17.
Fall for Greenville in South Carolina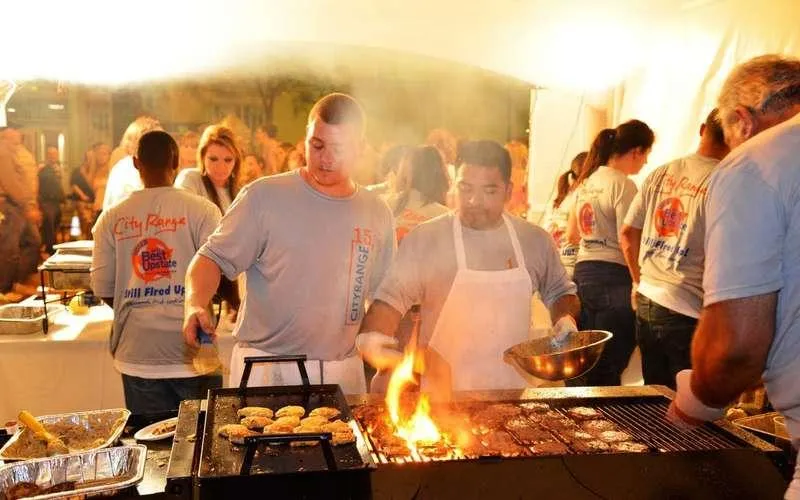 Fall for Greenville is a complete fall festival experience. They've got food, drinks, music, competitions, kids' events, and cooking demonstrations. Over 40 restaurants participate in the three-day event, and they expect more than 200,000 people to attend this year. Even if you come for the food, you'll want to stay for the entertainment. More than 70 acts are scheduled for the seven stages. October 13 to 15.
Avocado and Margarita Street Festival in Morro Bay, California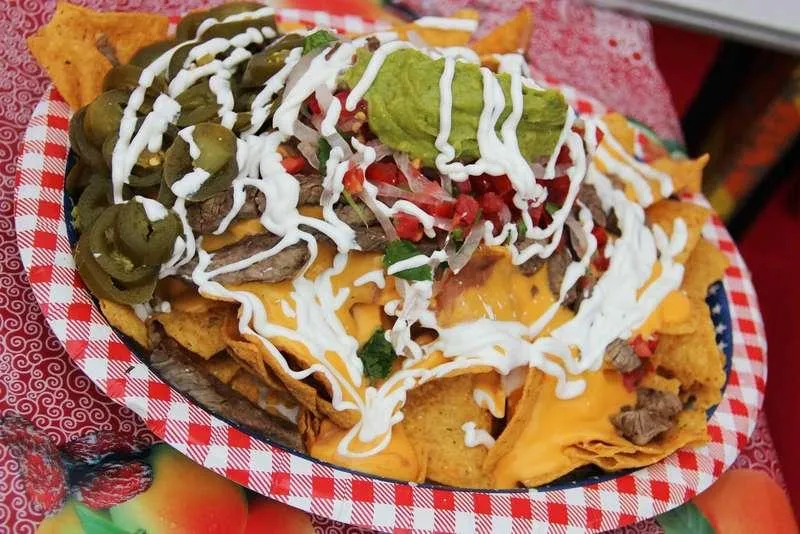 While much of the country will be focused on more traditional fall flavors, California celebrates its year-round sunshine by eating fresh avocados and drinking margaritas in Morro Bay. The event hosts over two dozen vendors who use the Californian crop in their dishes. As for margaritas, there are original, jalapeño, and blood orange options, as well as build-your-own margs. There's also a full schedule of festival games and entertainment, including music, a mini-avocado toss, and a contest for the best food. September 9.
Eagle River Cranberry Fest in Wisconsin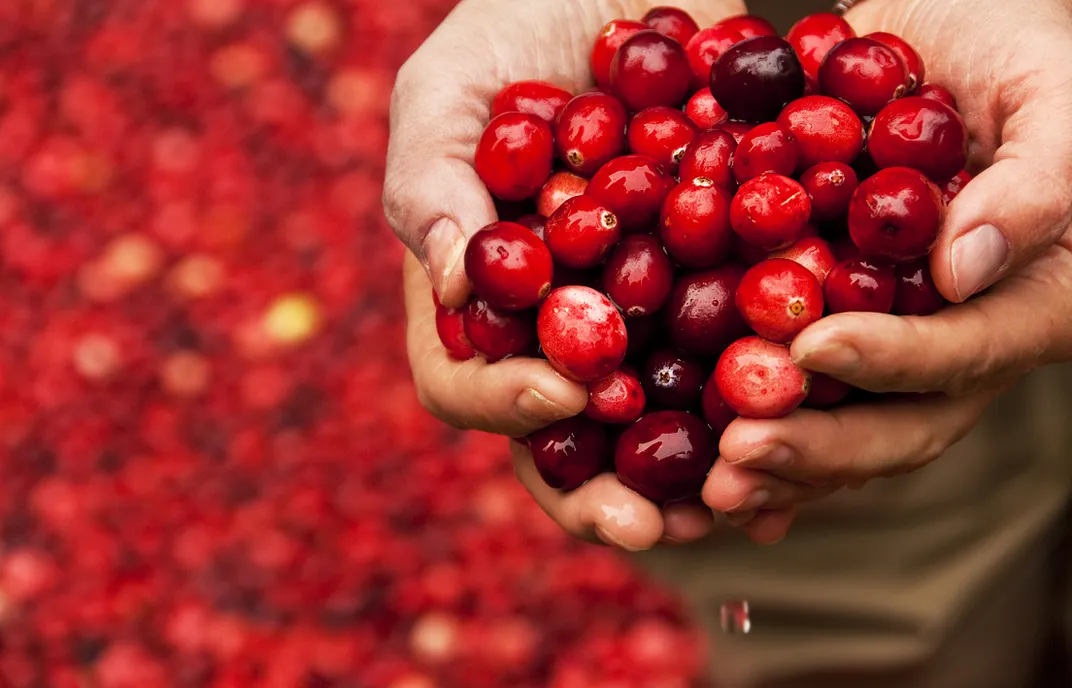 If Thanksgiving cranberry sauce is not enough cranberry to see you through the year, Eagle River Cranberry Fest is the answer. Organizers estimate that they sell approximately 10,000 pounds of cranberries during the event — and that's to say nothing of the on-site fare, including cranberry brats, cranberry baked goods, cranberry beer, and (of course) the World's Largest Cranberry Cheesecake. When you've had your fix, go on one of the marsh tours, where visitors can see how the cranberries are harvested. It's fun for kids, but also surprisingly entertaining for adults. October 7 to 8.
Colorado Mountain Winefest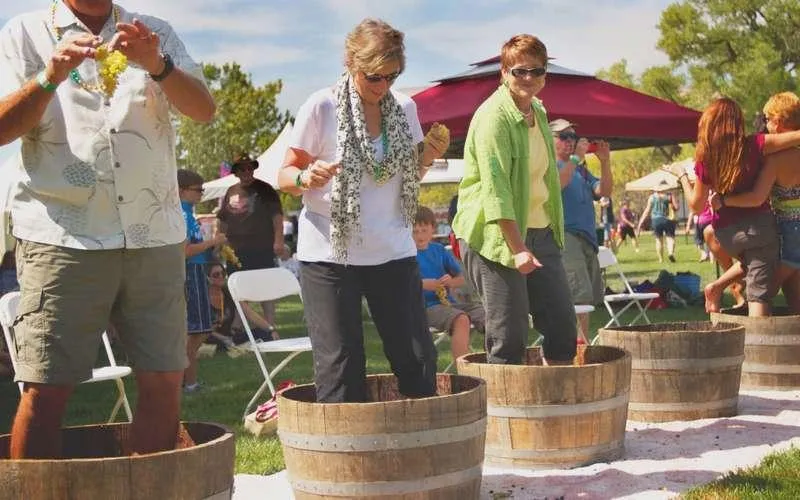 Colorado Mountain Winefest offers four days of wine-focused events and activities in Palisade, Colorado. Visitors can enjoy vineyard tours, a wine and chocolate pairing, and a class on winemaking for beginners. On Saturday, the Festival in the Park will mark the 26th year of the event, and hosts more than 50 wineries, musical performers, and a grape stomp. There's also food for sale, to make sure you've got something to soak up all the wine. September 14 to 17.
Chokecherry Festival in Montana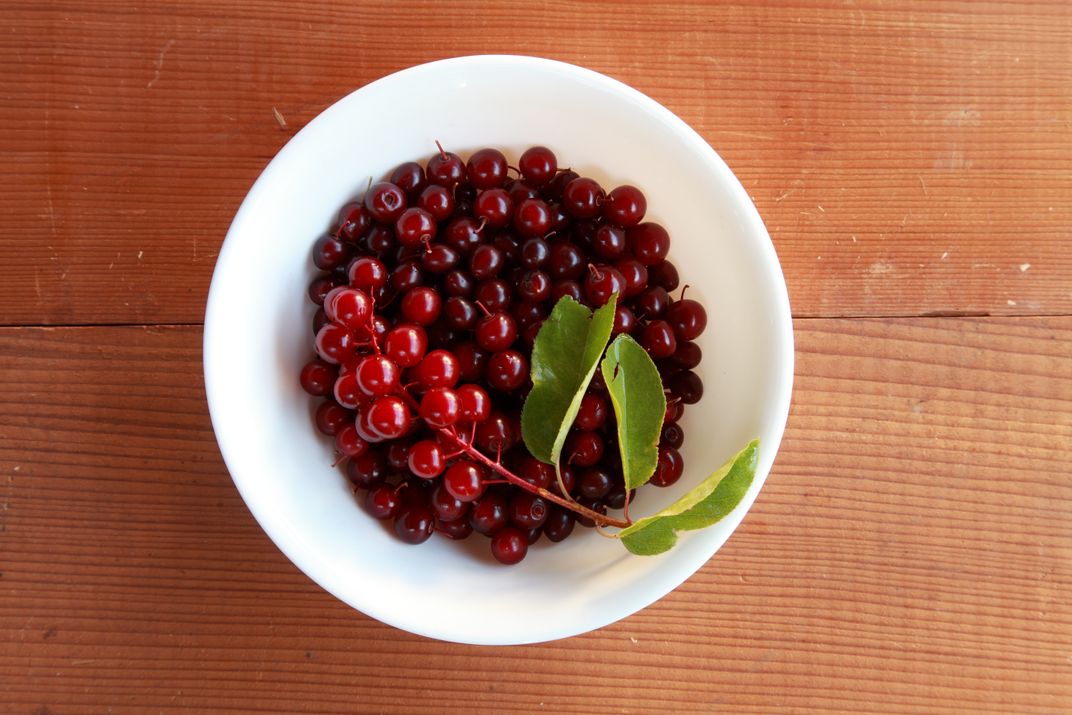 The Lewistown Chokecherry Festival is an annual event that's been running for nearly 30 years, but you'd be forgiven for not knowing about the tiny, dark red fruit. Actually, even if you did, there's good reason not to pluck one off a shrub and try it: the leaves and stone of the fruit are poisonous, and the berry itself reportedly gets its name from the sharp, tart taste. The best (and safest) way to eat them are cooked into syrups, jams, and wine. And there's opportunity to try every version imaginable at the festival. September 9.
Pickle Day in New York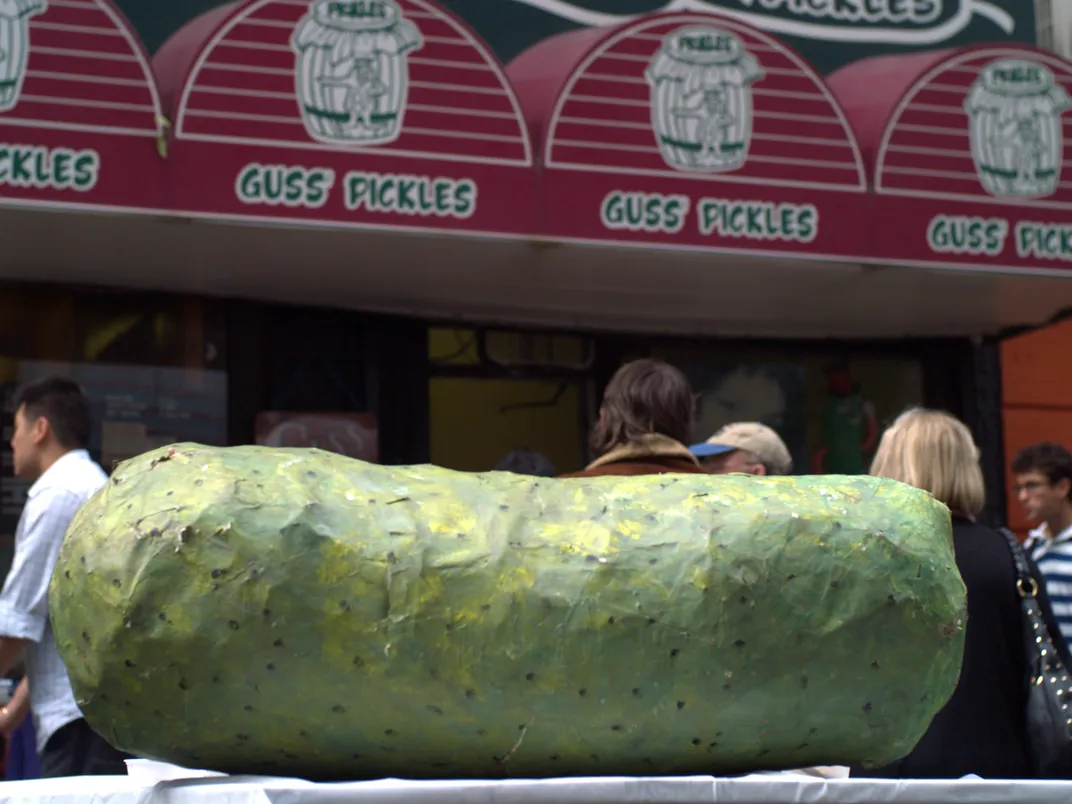 New Yorkers love food, and they also have near-unlimited access to every cuisine imaginable, so you'd think they'd be hard to impress. But show up to any food festival in New York City — or even weekend markets — and you'll find the crowd shoulder-to-shoulder, vying for a place in line. In a city so full of options, sometimes it's nice to limit yourself to one type of food. Pickle Day shuts down the Lower East Side's Orchard Street for the afternoon, with more than 20 vendors hawking their pickles. October 15.
Santa Fe Wine and Chile Fiesta in New Mexico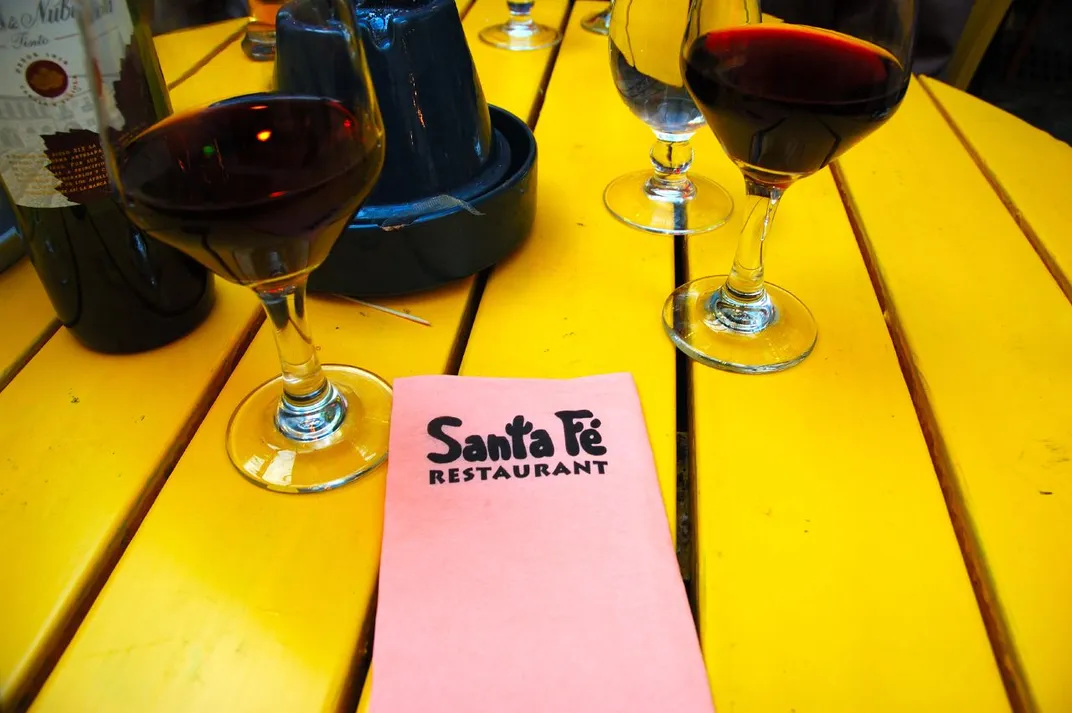 For more than a quarter of a century, the Santa Fe Wine and Chile Fiesta has been giving fans of southwestern fare a place to celebrate. This year, 75 local restaurants and 100 wineries will participate in the five-day event, which will include wine-paired dinners at restaurants across the city, culinary demonstrations, and lunches hosted by a collection of visiting chefs. September 27 to October 1.
Other articles from Travel + Leisure: