Which of These Summertime Athletes Should Be Displayed on the Walls of the National Portrait Gallery?
Vote now for your pick!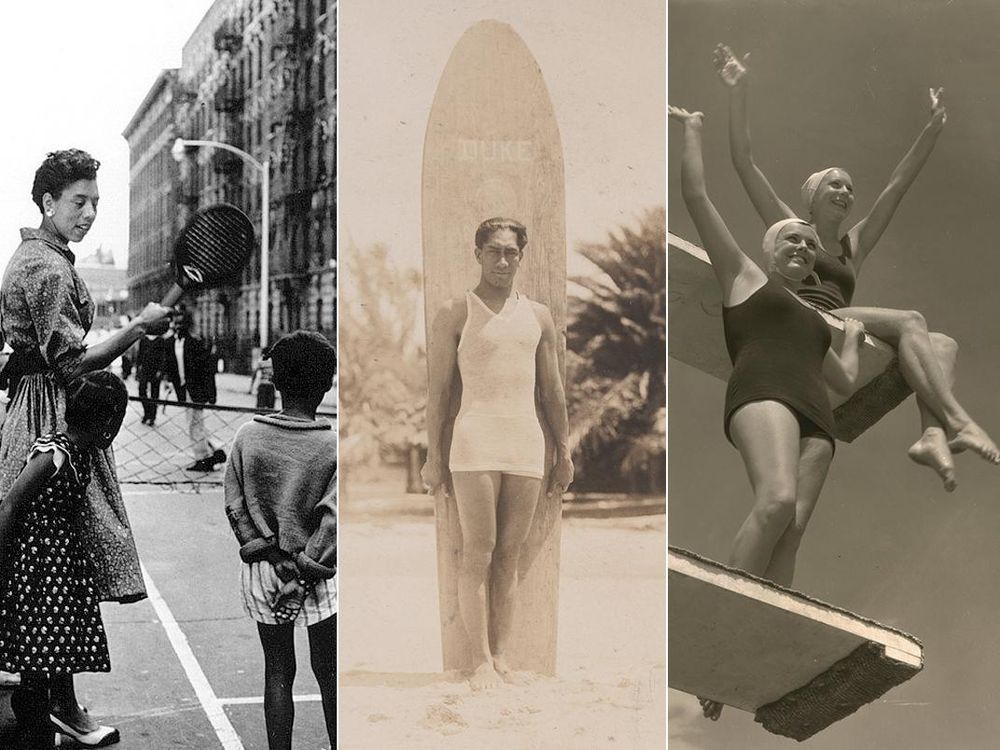 Summertime, and the livin' is easy. . . .
While most of us look forward to summertime, with our toes in the sand, a good book in our hands, and the opening refrain from George Gershwin's "Summertime" in our heads—these four athletes were spending their summers in pursuit of major accomplishments. These three photographs present individuals in the National Portrait Gallery collection who have laid the groundwork for the likes of Missy Franklin, Kelly Slater, and the Williams sisters. It's your chance to tell us which of these early twentieth-century summertime athletes we should "Recognize" on our gallery walls. You may view the winning portrait on the first floor of the National Portrait Gallery from June 3 – July 17, 2016.
UPDATE: The winner, whose portrait you can now see on view at the Portrait Gallery, is tennis great Althea Gibson.
Eleanor Holm (1913-2004) and Helene Madison (1914-1970)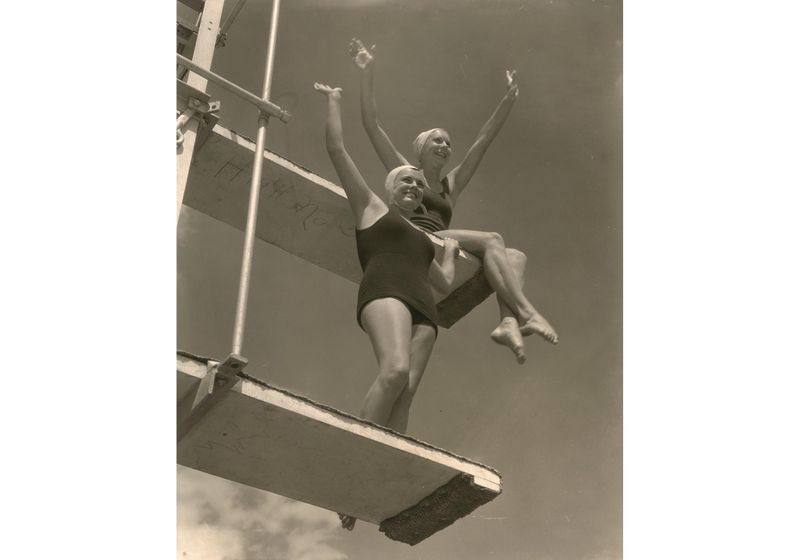 Competitive swimmers Eleanor Holm (standing) and Helene Madison (seated) were both powerhouses in their sport. From 1927 through 1936, Holm captured 35 U.S. championships in individual as well as team competitions. Outstanding in the back stroke, she established a world record in the 100-meter event in 1932 and also won an Olympic gold medal that year. Madison dominated women's freestyle competitions during her brief but spectacular swimming career (1927–32). A threat at any distance, from 100 yards to one mile, she set multiple world records and took 20 national championships. Competing in her only Olympics in 1932, Madison won three gold medals, establishing three Olympic and two world records in the process.
Duke Kahanamoku (1890–1968)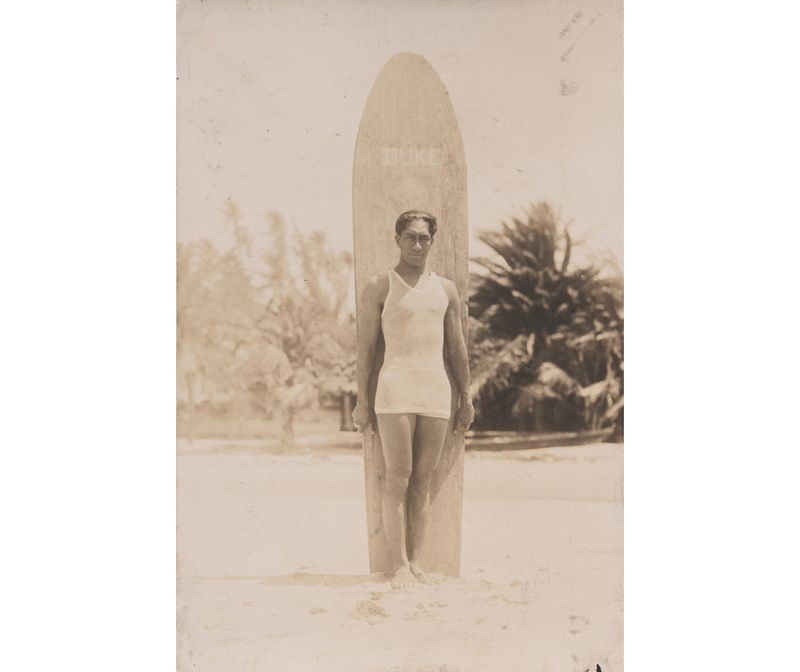 Duke Kahanamoku transformed the Hawaiian pastime of surfing into a worldwide competitive sport. He first made headlines as a record-breaking swimmer who introduced the flutter kick to the sport. Having won gold medals at the 1912 and 1920 Olympics, he was arguably the best swimmer of his era, described by the press as a "human fish." When he traveled away from Hawaii, he often brought his surfboard and guitar; surfing and music were two pursuits that provided him a sense of escape. In 1912 he introduced surfing to California, and two years later he awed crowds in Australia with his board skills. Kahanamoku developed his own line of surf clothing and experimented with smaller, lighter boards, an example of which appears in this early photograph. An easygoing, modest man, he later served 13 consecutive terms as sheriff of Honolulu and became a revered icon during a transitional period in Hawaiian history.
Althea Gibson (1927–2003)
In 1955, Althea Gibson almost retired from tennis. Had she done so, she would have denied herself her greatest moments. Two years later, Gibson, who started her career playing paddle tennis in New York's Harlem neighborhood, was claiming both the British and United States singles titles. Clearly, at age 30 she was at the top of her game, and she remained there the following year when she repeated her British and American triumphs.
When Gibson posed for this photograph in 1957 back on her home turf in Harlem, tennis was not a great sporting interest in African American communities. As she reached the top ranks of tennis in 1957, however, that began to change, at least for a while. As one of her fans recalled years later, "everyone went out and bought a new racquet."