Which of These Comedians Should the Portrait Gallery Put on Display?
This is no laughing matter for the Smithsonian museum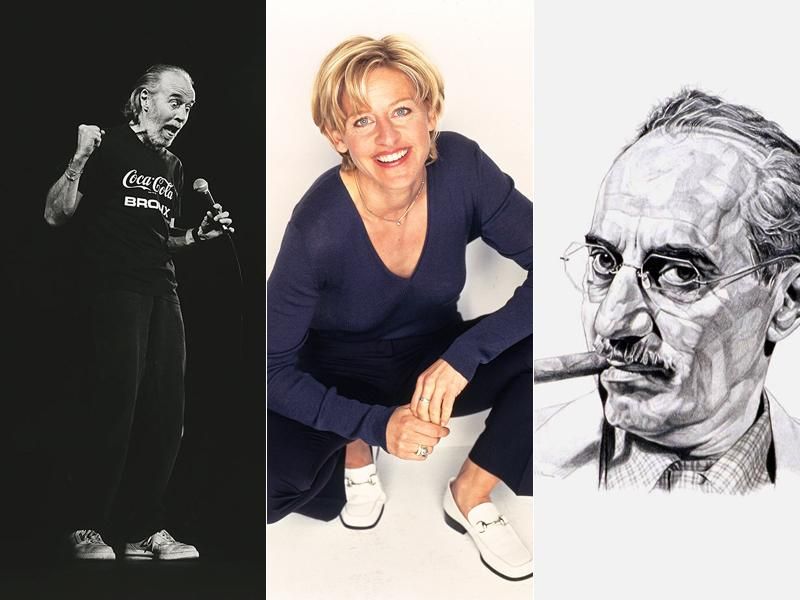 Three comedians walk into the National Portrait Gallery . . . and it's up to you to decide which one of them will be featured on the museum's Recognize wall this spring!
Last fall, the National Portrait Gallery unveiled a special wall in our galleries, called Recognize, as a place to highlight one important person in our collection as chosen by readers of Smithsonian.com. Recognize is a chance for the public to help us decide what will go on display as we continue to salute those who have had a significant effect on American politics, history, and culture. Twice a year, three people who have portraits in our collections will be presented, and members of the public will be able to vote for the portrait they would like to see in that featured spot. The candidate with the most votes will be featured on the Recognize wall.
In the inaugural round of Recognize, voters selected a portrait of Georgia O'Keeffe by Arnold Newman as the featured portrait. Now it's time to select a new Recognize candidate, and the National Portrait Gallery is ready for your vote!
In this round, our historians and curators have selected three comedians known not only for their comedy, but also for their impact on our cultural history. What hits your funny bone—the sharp, droll humor of Ellen DeGeneres? The edgy, wry comedy of George Carlin? Or the man in the funny glasses with the quick comeback: Groucho Marx?
Cast your vote and tell us who to Recognize! Voting is open until 5:00 p.m. (ET) on February 17. The winner will be announced the following week and will go on display in late March.
George Carlin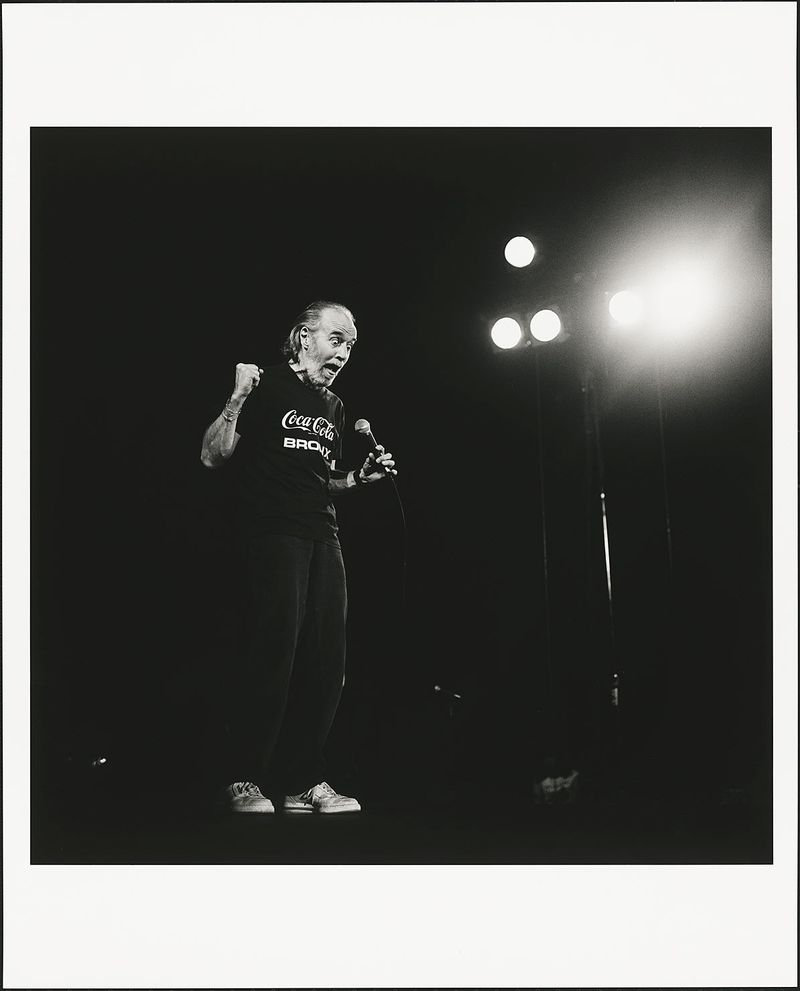 George Carlin (1937–2008) was an American stand-up comedian known for his blunt and unapologetic approach to taboo subjects, including politics, language, psychology and religion. Carlin's "Seven Words You Can Never Say on Television" routine led his arrest in 1972 for violating obscenity laws. The routine later became central to the 1978 U.S. Supreme Court case F.C.C. v. Pacifica Foundation. In a 5–4 decision, the Court affirmed the government's power to censor material on public airwaves. Carlin was a frequent performer and guest host on "The Tonight Show" during Johnny Carson's tenure as host. He also appeared in numerous films, including the cult classics "Bill & Ted's Excellent Adventure" and "Bill and Ted's Bogus Journey." He starred in the sitcom "The George Carlin Show" from 1993 to 1995 and released 14 HBO comedy specials. In 2008, Carlin was posthumously awarded the Mark Twain Prize for American Humor.
Ellen DeGeneres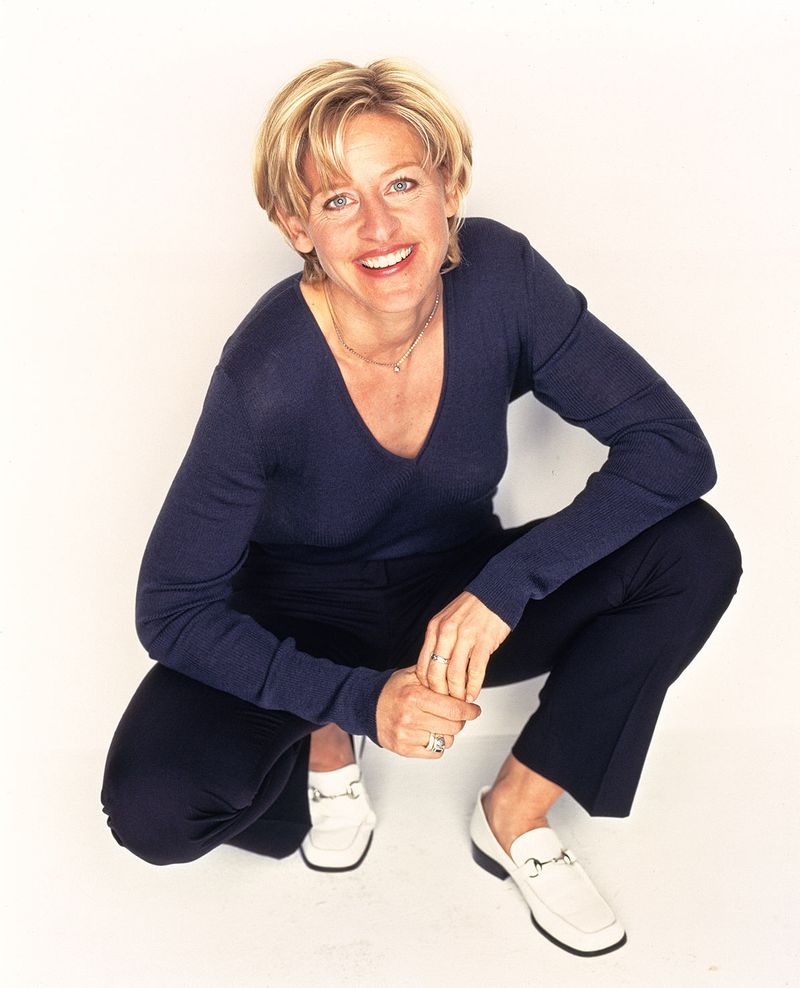 Ellen DeGeneres (born 1958) is an actress, comedian, talk-show host and best-selling author. She began her career as an emcee at New Orleans comedy clubs. In 1982, Showtime named her "Funniest Person in America." Following her first appearance on "The Tonight Show" in 1986, DeGeneres became the first female comedian to be invited by Johnny Carson to sit down with him after her performance. DeGeneres began her television acting career on sitcoms such as "Open House," "Laurie Hill," and "These Friends of Mine" (which was renamed "Ellen" after the first season). In 1997, she came out as a lesbian on "The Oprah Winfrey Show." That same year, her "Ellen" character also came out to a therapist (played by Oprah Winfrey). DeGeneres won an Emmy for writing the critically acclaimed episode, which was watched by 46 million viewers. DeGeneres starred in the sitcom "The Ellen Show" from 2001 to 2002. Since 2003, she has hosted the critically acclaimed daytime talk show "The Ellen DeGeneres Show." During her career, DeGeneres has won 13 Emmy Awards and 14 People's Choice Awards, as well as numerous awards for her humanitarian work.
Groucho Marx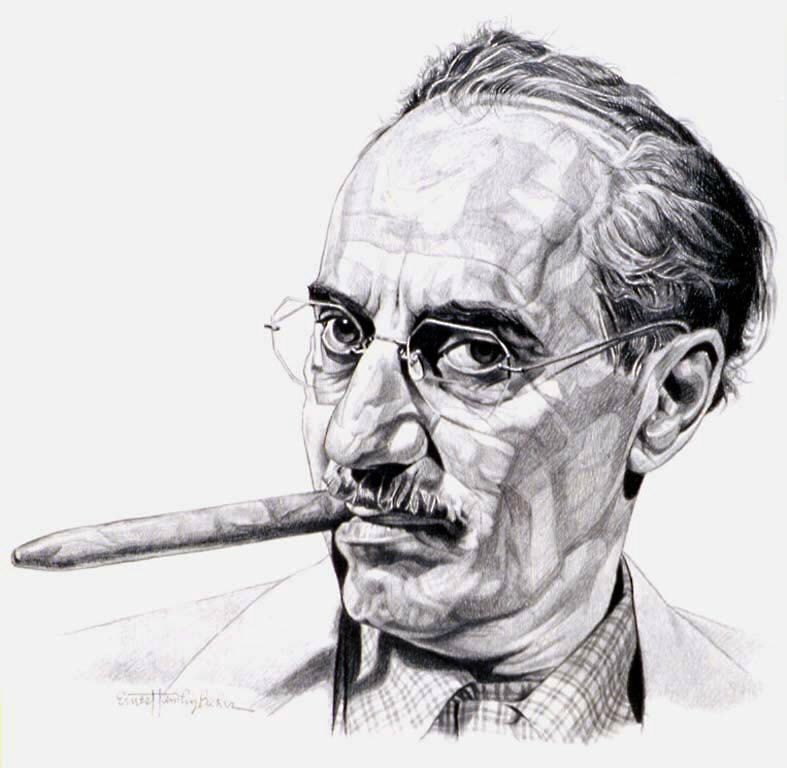 Julius Henry Marx, better known as Groucho Marx (1890–1977), was a quick-witted master of comedy. His fast-talking wise-guy character, prone to saucy innuendo, made him one of the biggest stars and most lauded comedians of the modern era. Marx found success on both Broadway and Hollywood. Together with his brothers Chico, Harpo, and Zeppo—collectively known as the Marx Brothers—Groucho performed in vaudeville venues and on Broadway. He went on to make 13 feature films with his brothers, although Zeppo left the ensemble in 1933 and did not appear in all of them. Groucho made another 13 films on his own, and worked as a radio comedian and host. He hosted the hit quiz show "You Bet Your Life," which aired on both radio and television. The show debuted on ABC Radio in 1947 and transitioned to NBC-TV and NBC-Radio in 1950. Because of the show's format, it was possible to broadcast it simultaneously on radio and television. For its final season, debuting September 22, 1960, the show was renamed "The Groucho Show."