Which of These Three Artworks Should Go on View at the National Portrait Gallery?
Vote for your favorite!!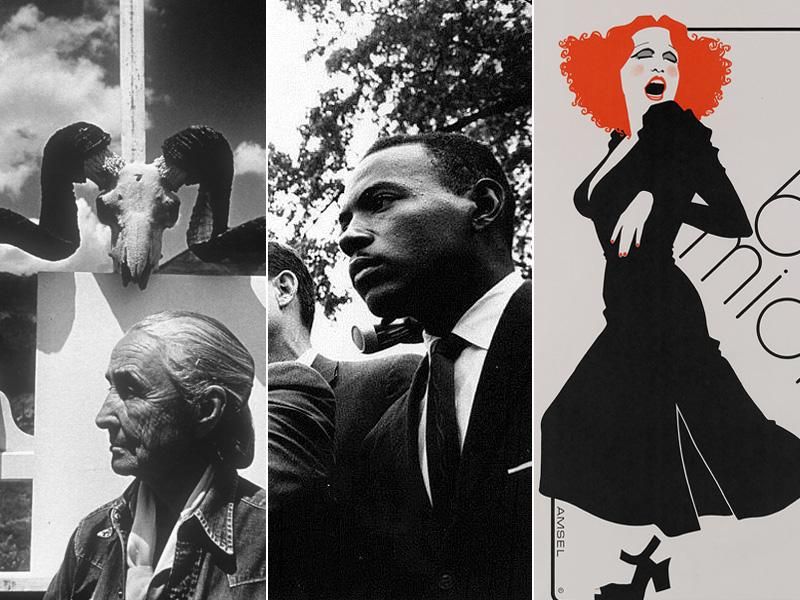 When planning exhibitions at the National Portrait Gallery, our historians and curators carefully select what will be displayed in the galleries, considering hundreds of possible images for each new exhibition. Because the museum's collection is so vast, only a fraction is on view at a time. This fall, the National Portrait Gallery will unveil a special wall in our galleries, called "Recognize," as a place to highlight one important person in our collection as chosen by friends and fans of the Portrait Gallery. 
Recognize is a chance for the public to help us decide what will go on display as we continue to recognize people in the Portrait Gallery who have had a significant effect on American politics, history, and culture. Once a quarter, three people will be presented, and members of the public will be able to vote for the portrait they would like to see in that featured spot. The candidate with the most votes will be featured on the Recognize wall. Here are the biographies of our inaugural candidates, hand selected by our fantastic team of historians and curators.
Which of these three notable Americans would you like to see celebrated at the National Portrait Gallery this fall? Voting is open until 5:00 p.m. on October 23, and the selected portrait will be announced the following week and will go on display in early November. 
Here are the biographies of our inaugural candidates, hand-selected by our fantastic team of historians and curators:
James Meredith
On October 1, 1962, James Meredith became the first African American student at the University of Mississippi. His admission to "Ole Miss" was a flashpoint in the civil rights movement. Even though all public educational institutions had been ordered to desegregate following the Supreme Court's Brown v. Board of Education ruling of 1954, Meredith was refused admission based on his race. He filed a lawsuit alleging discrimination, and the case made its way to the U.S. Supreme Court, which ruled in his favor. Students and segregationists rioted on the campus in protest, and two people died in the violent clash. Attorney General Robert F. Kennedy sent 500 U.S. marshals to the campus to maintain order, and President John F. Kennedy sent in U.S. Army troops, military police, and Mississippi's Army National Guard. Meredith graduated from Ole Miss with a degree in political science in 1963. He went on to earn a master's degree in economics from the University of Ibadan in Nigeria, as well as a law degree from Columbia University in 1968.
Georgia O'Keeffe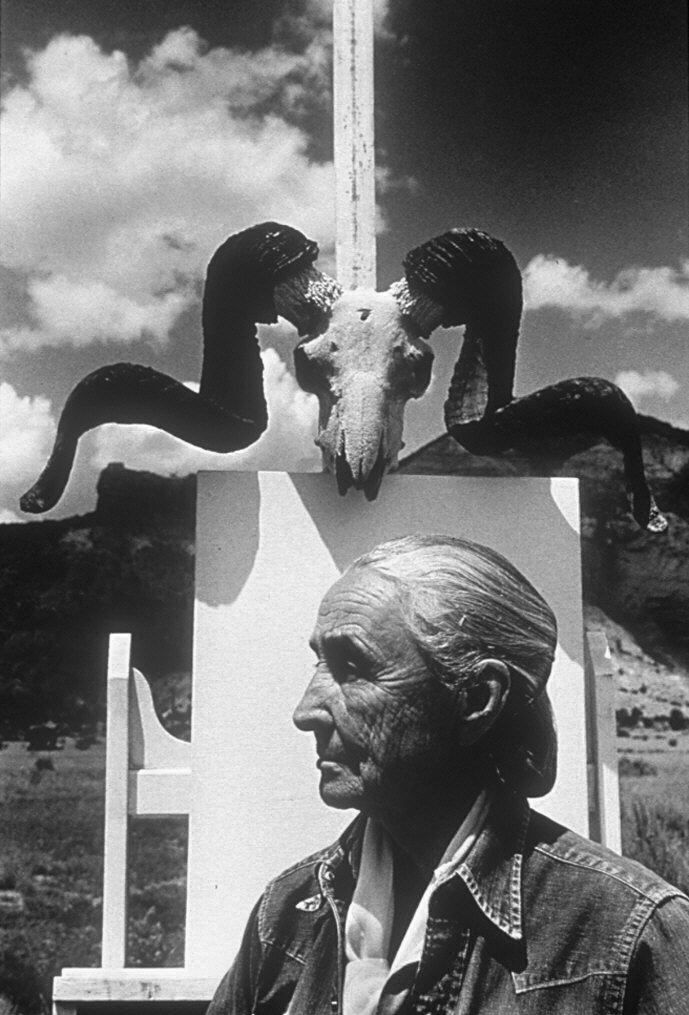 Georgia O'Keeffe became one of the most dynamic and compelling artists of the twentieth century, known for both her large-scale paintings of detailed, magnified flowers as well as her kinetic cityscapes. Her paintings played an integral role in the development of the art movement called American Modernism. O'Keeffe initially studied at the Art Institute of Chicago but felt unfulfilled. She left the fine arts behind, working instead as a commercial artist and later as a teacher. In 1916, famed photographer Alfred Stieglitz gave O'Keeffe her first show at his 291 gallery. The two married in 1924. Following Steiglitz's death in 1946, O'Keeffe moved to New Mexico and created paintings inspired by the stark, powerful beauty of the rugged landscape. Her fame continued to rise through the 1950s and 1960s, and her work was featured in a number of major retrospectives. In 1985 President Ronald Reagan awarded her the Medal of the Arts.
Bette Midler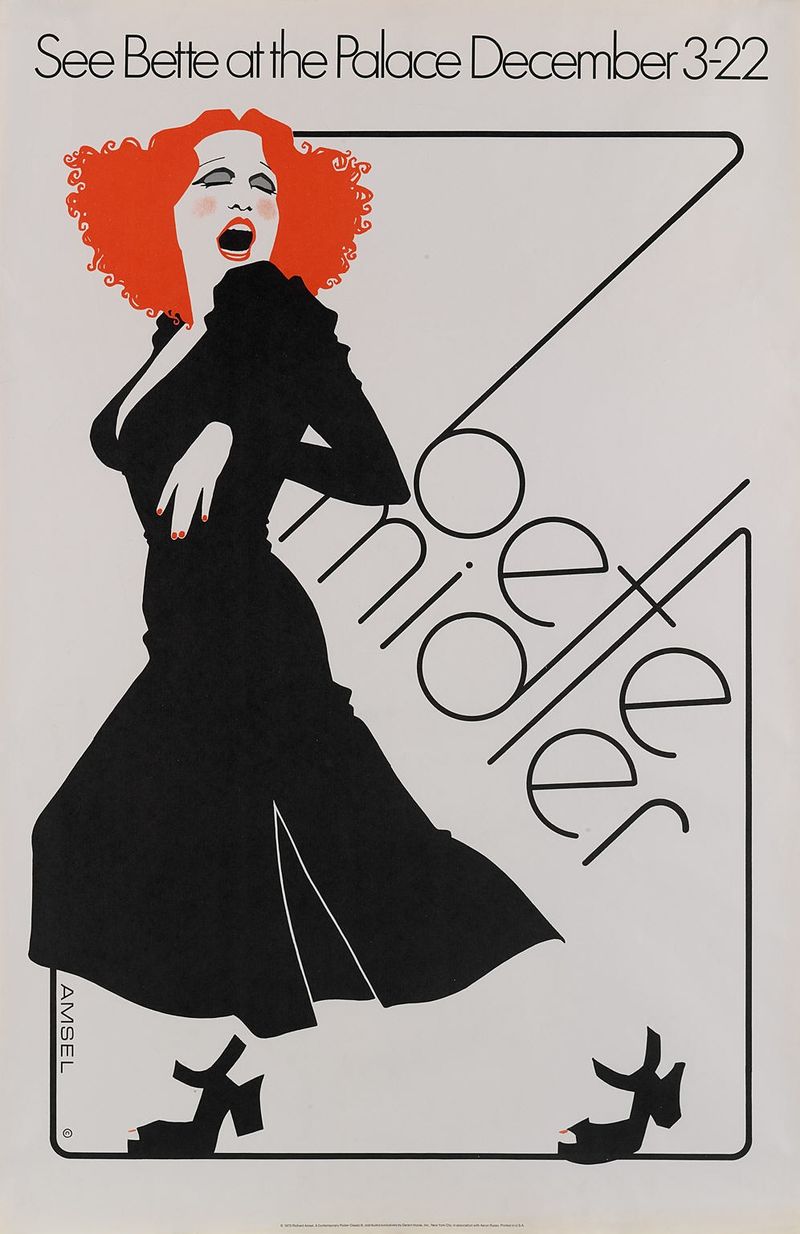 Bette Midler was born in Hawaii. The singer and actress rose to prominence by performing at the Continental Baths, a gay bathhouse in New York. Her debut album, The Divine Miss M (1972), named after her stage persona, sold more than a million copies, making it platinum-certified.
During her career she has released twenty-three albums and six compilations, which together sold more than thirty million copies. These releases include such hits as "Wind Beneath My Wings," "Friends," and "Boogie Woogie Bugle Boy." The film The Rose (1979) launched her Hollywood career. She played the lead, a self-destructive 1960s rocker based upon Janis Joplin. Her other notable film roles include Beaches (1988), For the Boys (1991), and The First Wives Club (1996).
Midler has earned many accolades for her various musical, theatrical, film, and television performances, including three Grammy Awards, three Golden Globe Awards, three Emmy Awards, a special Tony Award, and two Academy Award nominations.
Bette Midler said, "I've always said what other people were afraid to say, and always in the shortest, tightest skirt possible."