Which of These Baseball Players Should the Portrait Gallery Put on Display?
Vote for these all-stars in an entirely different kind of competition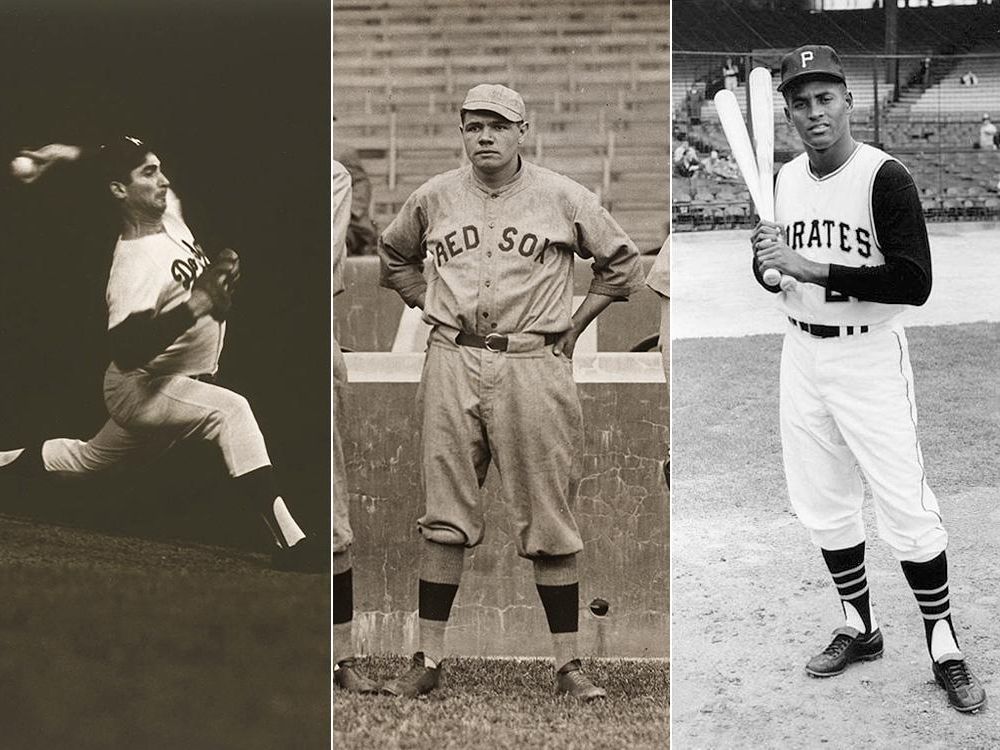 Last fall, the National Portrait Gallery unveiled a special wall in our galleries, called "Recognize," as a place to highlight one important person in our collection as chosen by the Portrait Gallery's friends and fans. This is a chance for the public to help us decide what will go on display, from a group of three portraits currently in storage. The candidate with the most votes will be featured on the "Recognize" wall, near the north entrance to our museum.
In the last round of "Recognize," voters elected to display a portrait of George Carlin by Arthur Grace. Now it's time to select a new candidate, and the National Portrait Gallery is ready for your vote!
Roberto Clemente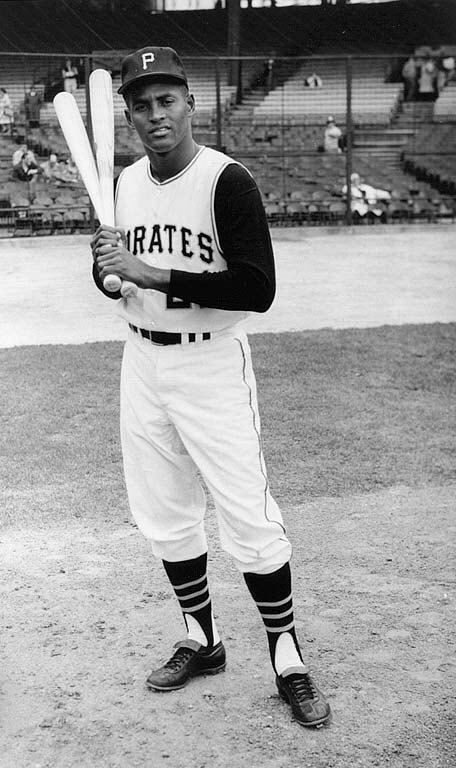 Roberto Clemente (1934–1972) was born in Puerto Rico. He became a legend in Pittsburgh, where he played his entire 18-year major league baseball career. On September 30, 1972, Clemente made his 3,000th career hit, a double against Jon Matlack and the New York Mets. This was the last regular-season at-bat of Clemente's life. He was a 12-time Gold Glove outfielder, a four-time National League batting champion, and a tireless humanitarian: "Any time you have the opportunity to make a difference in this world and you don't do it, you are wasting your time on this earth." Roberto Clemente was killed in an airplane crash on December 31, 1972, while attempting to deliver relief supplies to earthquake victims in Managua, Nicaragua.
About the artist: A former semipro ballplayer and co-founder of the Pittsburgh Crawfords, photographer Charles "Teenie" Harris documented the city's African American history and culture. Harris, the son of hotel owners, ran his own studio before deciding to focus on photojournalism. He worked for the Pittsburgh Courier for two decades.
George Herman "Babe" Ruth
When signed by the Boston Red Sox in 1914, the thin, muscular 6'2" George Ruth was a gifted pitcher. In 1915, his first full season in major-league baseball, Ruth established himself as a star with an 18–8 win-loss record and a 2.44 ERA. Even so, the Red Sox pitching staff was so strong that Ruth did not take the mound during that year's World Series. The next year, his league-leading nine shutouts and 1.75 ERA helped the Red Sox repeat as world champions. During 1919, his last season with the Red Sox, he gave up pitching to become a full-time outfielder. By that time, he had compiled an 89–46 win-loss record with a 2.28 ERA, leaving little doubt he could have been one of baseball's greatest pitchers.
About the artist: Bert Elias Underwood and his brother Elmer formed a company in 1881 to distribute photographic stereographs. By 1897, the company had full-time and free-lance photographers on staff. Although the firm, rather than the photographers, received credit for each image, some artists earned reputations within areas of specialization, including Thomas Sand for sports photography. Underwood and Underwood ceased operations in the 1950s.
(Left to right: George "Rube" Foster (1888–1976), Carl Mays (1891–1971), Ernest "Ernie" Shore (1891–1980), George Herman "Babe" Ruth (1895–1948), and Hubert Benjamin "Dutch" Leonard (1892–1952))
Sandy Koufax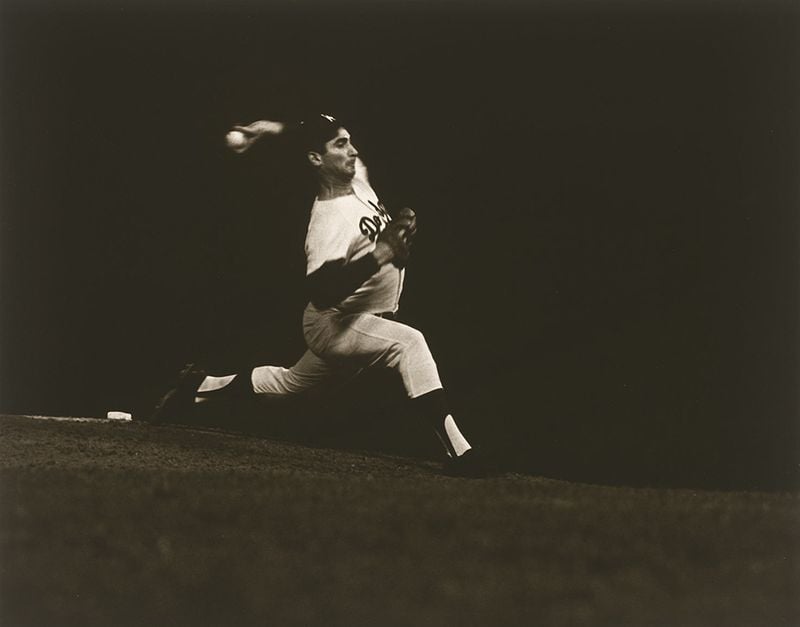 Brooklyn native Sanford "Sandy" Koufax (born 1935) pitched twelve seasons for the Brooklyn/Los Angeles Dodgers. In the 1965 season, Koufax led the league in strikeouts (382), wins (26), and earned-run average (2.04). He also threw his fourth no-hitter, a perfect game against the Chicago Cubs on September 9, 1965. For the second time, Koufax was the unanimous winner of the Cy Young Award. Koufax declined to pitch game one of that year's World Series in observation of Yom Kippur. But his complete game shutout of the Minnesota Twins in game five, followed by a three-hit shutout in game seven, made Koufax the World Series MVP for the second time.
About the artist: Born in Manhattan, Leigh Wiener made his first sale of photographs, to Collier's magazine, when he was 14. In 1965 Wiener made a television documentary about football, A Slice of Sunday, using equipment he designed himself. The film is recognized as the prototype for NFL Today, which airs nationwide every Sunday. In the 1970s, Weiner created and co-hosted the Emmy Award–winning television show about photography, Talk About Pictures.