The Best of Smithsonian Magazine's Photo Contest on View at the Castle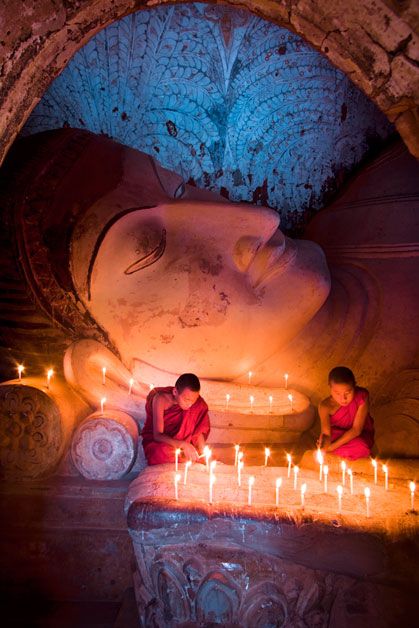 This summer, come on out to the Smithsonian Castle where you can see a selection of the best and brightest photographs in Smithsonian Magazine's 7th Photo Contest. Over 4,500 photographs flooded in from all over the world—105 countries in all—to compete in five categories: Altered Images, Americana, The Natural World, People and Travel. Ultimately, a panel of judges on the magazine staff chose 50 finalists, and of those, they selected five category winners and one grand prize winner while Smithsonian.com readers voted for their favorite image online.
What does it take to get that winning photo? In many cases, the photographers didn't have to venture far from home. Grand prize winning photographer Kyaw Kyaw Winn traveled from his home in Yangon to the countryside of old Bagan to capture an image of young Buddhist monks. "You can see monks everywhere in Myanmar," he told Smithsonian. "I am Burmese and I like our traditional culture and want to share it with other people around the world." In other cases, it all comes down to being in the right place at the right time, as Alex Tattersall found out. He was indulging his love of underwater photography when he snapped an image of mackerel that was selected as a finalist in the Natural World Category. "As luck would have it," he says, "these three subjects moved into this very photogenic position and seemed to be singing just like the three tenors or a barbershop trio."
Editors' Picks: The Best of Smithsonian Magazine's 7th Annual Photo Contest, which includes all seven winners and a selection of 23 finalists, will be on view at the Smithsonian Castle until February 28, 2011. You can read more about the winning photographs in a piece that ran in the June 2010 issue. And for those of you wanting to compete in this year's competition, the 8th Annual Contest is open for submissions until December 2, 2010.