Take a Smithsonian Tour of All Things Presidential
Here's how to locate official presidential portraits, works of art, material culture and campaign memorabilia across the Smithsonian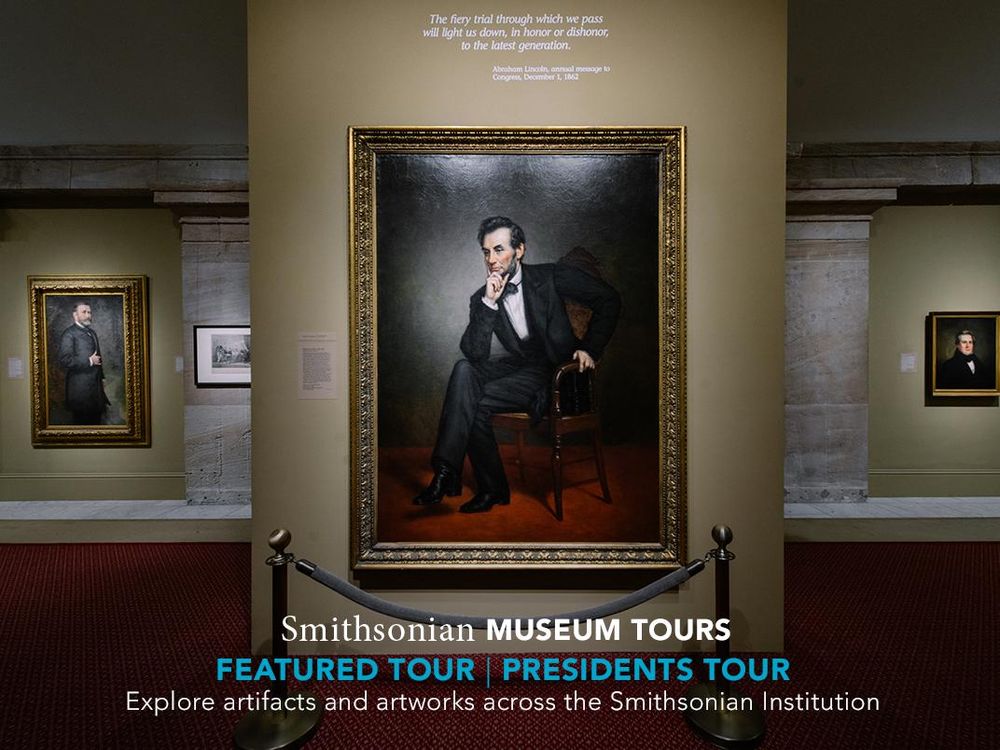 When President Teddy Roosevelt left office in 1909, he turned to the Smithsonian Institution with a post-executive plan. He offered to head up an expedition to the African continent to collect specimens for the collections. By train, horse, camel and steamboat on the Nile, the yearlong expedition took the former president and his crew (including his intrepid 19-year-old son) all over what today is southern and western Kenya, Uganda and South Sudan.
Of all the specimens Roosevelt brought back and donated to the collections, the square-lipped rhinoceros, or white rhino, remains today on view at the National Museum of Natural History in the Behring Family Hall of Mammals.
Want to hone your presidential trivia skills? Smithsonian.com has designed a tour of presidential highlights from the Smithsonian collections, taking you to six of the museums, including the Udvar-Hazy Center in Chantilly, Virginia.
Use our tour to locate the portraits, works of art, material culture and campaign memorabilia from George Washington to Donald Trump. Find out which first lady brightened her inauguration festivities with a red-hot dress, and learn which president is the only one ever to hold a U.S. patent (for an ingenious device to lift shipping vessels over sandy shoals.) See the official Presidential portraits and the unofficial clippings of their hair.
The responsive-design website fits your phone, tablet and computer and can be used to make an itinerary for easy printout and planning—just simply select items like Abraham Lincoln's life mask (on view at the Natural Portrait Gallery), the inaugural presidential medals from the Smithsonian American Art Museum or the fountain pen President Lyndon B. Johnson used to sign the 1965 Voting Rights Act at the National Museum of African American History and Culture). Dig deeper into the Smithsonian's vast holidings with clicks into the "Collection Record" or find other themed tours on the top navigation bar.
We're pretty sure our Taylor-made Smithsonian.com Presidents Tour is something you're going to want to be Lincoln to.