Smithsonian Magazine 6th Photo Contest: Winners Go on View in the Castle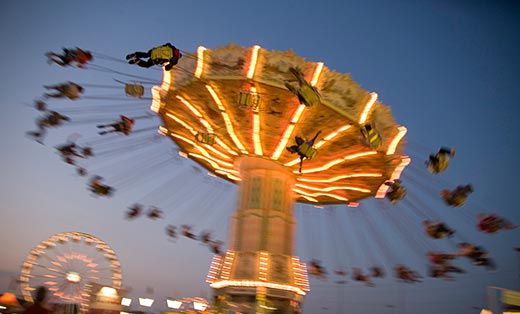 In 2003, Smithsonian magazine launched its first photo contest, which garnered 12,000 entries from all over the world and the contest has since been a forum for people to share their artistic vision with us. Last week, an exhibition of the 50 finalists' eye-popping entries opened at the Smithsonian Castle Building.
"We enjoy a rich dialogue with our readers within the magazine's pages and on our Web site," says Smithsonian magazine editor-in-chief Carey Winfrey, "and this contest is a perfect example of how we both inspire and in turn take inspiration from our enthusiastic Smithsonian community."
This year, our 6th annual photo contest garnered an amazing 17,000 entries. Fifty finalists in five categories—Americana, Altered Images, The Natural World, People and Travel—were selected and we are pleased to announce each of the category winners as well as the Grand Prize winner and the Readers' Choice winner, who was selected via online voting earlier this year. The Readers' Choice and other category winners each received $500. One grand prize winner received a four-day, three-night Smithsonian Journeys Grand Canyon Weekend Adventure for two, or the wholesale cash equivalent.
The exhibition, World View: Smithsonian Magazine Photo Contest, on view in the Smithsonian Castle through January 17, 2010, features all seven winning photographs, as well as 23 selected finalist photographs.
And don't forget: we are accepting submissions for our 7th photo contest through December 1, 2009.