Why Piri Thomas' Coming of Age Memoir Still Resonates Today
"Down These Mean Streets" was an instant classic, a text of painful truths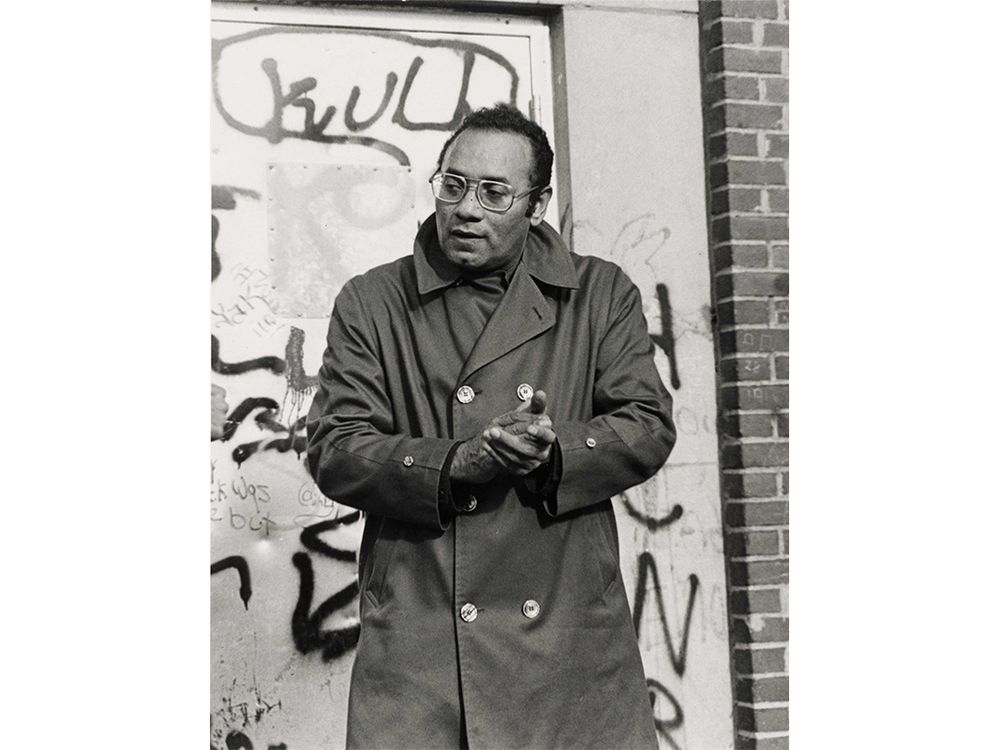 I am "My Majesty Piri Thomas," with a high on anything like a stoned king. … I'm a skinny, dark-face, curly-haired, intense Porty-Ree-can—Unsatisfied, hoping, and always reaching.
– Piri Thomas, Down These Mean Streets, 1967
With those words, standing on the rooftop of his broken-down Harlem building, Piri Thomas (1928–2011) introduced himself to the world in the prologue of his memoir Down These Mean Streets. This book was a rebirth, and the words above foreshadowed Thomas's renaissance: a stoned king high on anything, unsatisfied, reaching. . . for what? 
The book drew on Thomas's upbringing as the black son of Puerto Rican and Cuban parents during the Great Depression in El Barrio, East Harlem, the dehumanizing racism he even faced within his family, his youth as a gang member which led to seven years in prison, and ultimately, his transformation into an educator and writer. 
A photo of the skinny, dark-face, curly-haired Puerto Rican is currently on view in the National Portrait Gallery's "Recent Acquisitions" exhibition. He stands against a door with graffiti, in a trench coat and rubbing his hands. Máximo Colón, who made the portrait, said the photo was taken during the shooting of a segment for Realidades (Realities)—the bi-weekly primetime television show about the history and issues of the Nuyoricans (New York-Puerto Rican community). The show aired between 1972 and 1975 on WNET/Channel 13, as a result of pressure exerted by the Puerto Rican Education and Action Media Council. Realidades was crucial as a training ground for Latinos working in the television and film industries, and for their (self) representation in mainstream media.
A text of painful social truths, written with candor and street rhythm, Down These Mean Streets became an instant classic when it was published in 1967. It was hailed as emblematic of a literary movement spawned by the Civil Rights Movement that conveyed through autobiography the political and cultural aspirations of the dispossessed.
Thomas took on writing in jail. In an interview for The New York Times, Thomas answered the question of why he wrote it: "…I was a second-class citizen in the street, so as soon as I got into jail I was supposed to become a third-class citizen. And then, when I came out into the street I was to become a fourth-class citizen. And I said: 'Naaaayyy, baby. When I hit the street side I'm gonna be a first-class citizen.'" That was "for what": to rise above the social precariousness affecting him and his Puerto Rican community in New York, to articulate his own experience, to portray and reinvent himself.
There's a happy coincidence of themes between the National Portrait Gallery's display of the Piri photograph and the Smithsonian American Art Museum. Steps away from Thomas's portrait is the new exhibition named for the memoir at the Smithsonian American Art Museum. "Down These Mean Streets: Community and Place in Urban Photography," curated by E. Carmen Ramos, provides an ample view of modes of self-representation among working class Latino communities from New York and Newark to Los Angeles. Photographs of Frank Espada, Perla de León, Manuel Acevedo, and John Valadez, among others, reveal the tension between urban blight and the proud identity of the Puerto Ricans, Dominicans and Chicanos in this nation's inner cities from the 1960s until the 1980s.
A version of this article previously appeared on "Face-to-Face," an online publication of the National Portrait Gallery. "Down These Mean Streets" is on view at the Smithsonian American Art Museum through August 6, 2017. Both museums are located at 8th and F Streets, N.W., in Washington, D.C.