Pioneering Journalist Ethel Payne Wasn't Afraid to Stand Out
Her hats turned heads, but it was her work as a reporter that changed the nation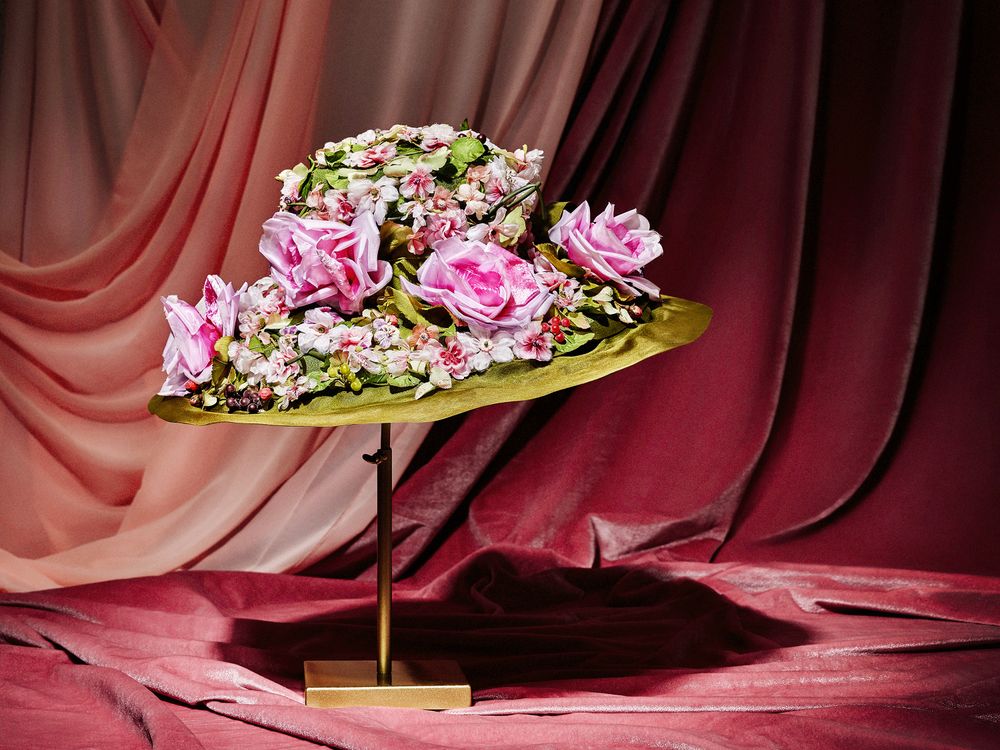 At a press conference in July 1954, Ethel Payne, one of just three Black correspondents credentialed to cover the White House, asked President Dwight D. Eisenhower about his stance on banning segregation in interstate travel. In a response that made front-page news, Eisenhower dismissed Payne's question, saying he wasn't interested in supporting "special groups." Thereafter, the president snubbed her, calling on her only twice for the remainder of his time in office, and though Payne continued to cover the White House, she began spending less time there, deciding her journalism would have greater impact if she reported from abroad, and later on the front lines of segregation in America. Her reporting in the South came to redefine her work; as Payne later said, "If you have lived through the Black experience in this country, you feel that every day you're assaulted by the system itself." Payne soon became known as the "First Lady of the Black Press" for her pioneering work, which mixed hard-nosed reporting with a devotion to civil rights.
Payne was born in 1911 in West Woodlawn and grew up in West Englewood—economically flourishing communities on Chicago's South Side that attracted her father, William, a Tennessean, and tens of thousands of others from the South during the Great Migration. William was a Pullman porter for the famous sleeper rail cars, while Payne's mother, Bessie, who had moved to the city from Indiana, was a Latin teacher turned homemaker.
At Lindblom Technical High School, Payne's most inspirational teacher was Margaret Dixon, who had taught Ernest Hemingway in nearby Oak Park. Lindblom, known for its excellence, was in Englewood, a predominantly white neighborhood at the time. According to Eye on the Struggle, James McGrath Morris' 2015 biography of Payne, the young writer "endured taunts, epithets and the occasional rock thrown at her" while walking to school. A month after she'd begun at Lindblom, in 1926, Payne's father died, prompting her mother to take in lodgers and sell her hand-painted china to make ends meet.
While Payne had been an avid reader since early childhood, she struggled at Lindblom—except in English. She thrived under Dixon, who once told her student that her handwriting was reminiscent of "another pupil I used to have when I taught in Oak Park," a coy reference to Hemingway. For Payne, it was unforgettable validation of her abilities. After graduating, in 1930, Payne knew she wanted to be an advocate for the downtrodden. "I had a strong, strong, deeply embedded hatred of bullies," Payne once said. "I just felt that if you're strong, you had no right to pick on weak people."
While studying English and history at community college and working as an assistant at the Chicago Public Library, Payne pursued activism at the local branch of the NAACP and organized community programs at her church to reduce juvenile delinquency. She continued to work on short fiction that borrowed heavily from her own life experiences.
"She, I think, really wanted to be a novelist, but that didn't work out," says Jennifer Sieck, a collections researcher who oversees the Payne archive at the Smithsonian's Anacostia Community Museum.
Payne, ever the activist, helped organize the city's contingent for a March on Washington in 1941. Leader A. Philip Randolph hoped the threat of a mass rally would compel the federal government to end segregation in the armed forces and address employment inequalities for Black Americans. Facing the specter of 100,000 people marching on the capital, President Franklin D. Roosevelt signed Executive Order 8802, which created the Fair Employment Practices Committee and banned the federal government and its defense contractors from discriminating based on race or religion—although segregation in the armed forces wouldn't end until 1948. In response, Randolph called off the march.
Having grown frustrated in the mid-1940s, in part because she couldn't get into law school, Payne moved to Tokyo in 1948 with the U.S. Army Special Services Club, where for three years she coordinated recreational activities for Black troops stationed in Japan. There, she encountered Alex Wilson, a reporter for the Chicago Defender, the nation's premier Black outlet. The two spent time at the local press club, sharing their impressions of the experiences of Black soldiers in Japan. Wilson read Payne's Japan diaries and saw her talent, and in 1951, he helped her land bylines and later a job at the Defender under the editor Louis Martin, famous as the "Godfather of Black Politics."
Martin assigned features to Payne and gave her latitude in style and story selection. Payne fell in love with the job and started producing vivid reports about racial disparities in Chicago, across housing, health care and hiring. A year later, in 1952, Payne wrote a series on the plight of Black orphans in the city. After the final installment, the city saw an increase in adoption applications by Black citizens. Payne next headed to Washington, D.C., where she cemented her reputation as one of the most important journalists of the age.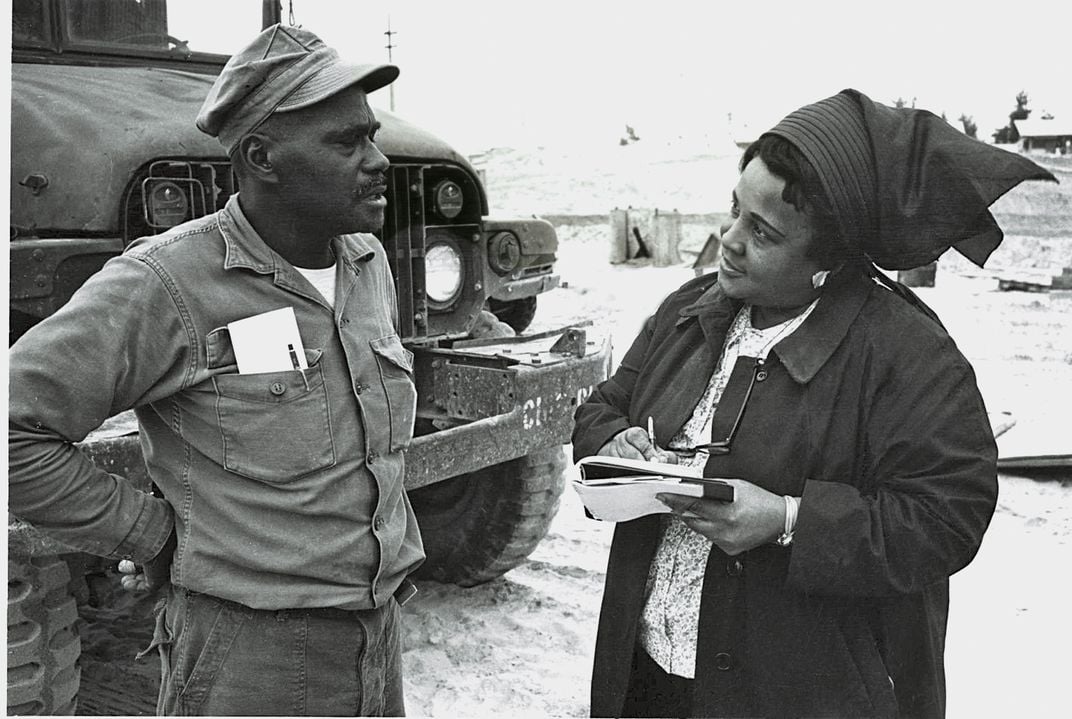 Payne never paused long enough to marry. And though she doesn't enjoy the same journalistic recognition today as Ida B. Wells, say, her legacy is perhaps no less great. Her work gained such notice that President Lyndon B. Johnson invited her to attend the signing of the Civil Rights Act in 1964. Payne went on to cover the Vietnam War, the Nigerian Civil War and other conflicts for the Defender. This reporting vaulted her to CBS, where in 1972 she became the first Black woman commentator on a national network. In 1993, the National Association of Black Journalists established the Ethel Payne Fellowship to support Black Americans reporting from Africa.
Payne, who died in 1991, was also known for her fashionable hats, a look she had adored since she was a young woman. "Fancy hats, sometimes known as 'crowns,' continue to hold special significance as an African American cultural tradition," Sieck notes. "One must be secure in one's self-worth to don the opposite of an 'invisibility cloak.'" Payne would have acquired this one around 1960. Made of silk and adorned with glass grapes and violets and roses in velveteen and paper, the extravagant hat is quite heavy, something only a woman with nerve would wear.