Maya Lin Used 54,000 Marbles to Model the Chesapeake Bay
The artist's highly imaginative waterway was created using satellite imagery from NASA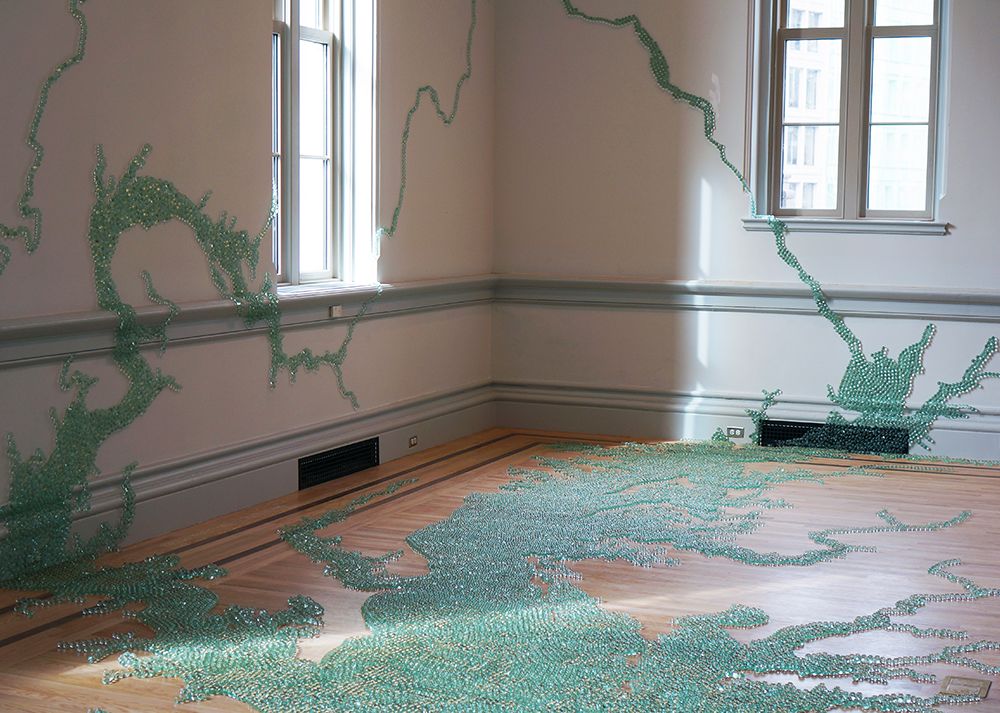 When Maya Lin was 8 years old, her father brought home a box of marbles, the kind used by artisanal glass blowers. "It was like opening a box of water," she recalls. "They capture light in a way I had never seen."
Nearly half a century later, the American artist, who became famous at 21 years old for winning the design competition to create the Vietnam Veterans Memorial in Washington, D.C., is using the same glimmering spheres to portray the Chesapeake Bay, the largest estuary in the United States.
"The Chesapeake is one of my favorite waterways, partly because people outside of the area aren't as familiar with it," she says. "But if you know the area and know how significantly it's changed ecologically speaking since we settled the area, it's huge. It's an incredibly beautiful form."
Her imaginative portrayal of the bay, which is based on a drawing she created using satellite imagery from NASA, is one of nine art installations that make up "Wonder," the inaugural exhibition at the Smithsonian's newly renovated Renwick Gallery of the Smithsonian American Art Museum. (Lin is also recognized this month as a recipient of the Smithsonian National Portrait Gallery's new "Portrait of a Nation Prize.") 
"The Renwick Gallery is probably one of the more historic buildings that I've ever installed in and so taking something and being able to, in a way, transform a room without necessarily becoming physically overbearing or overly large was very important."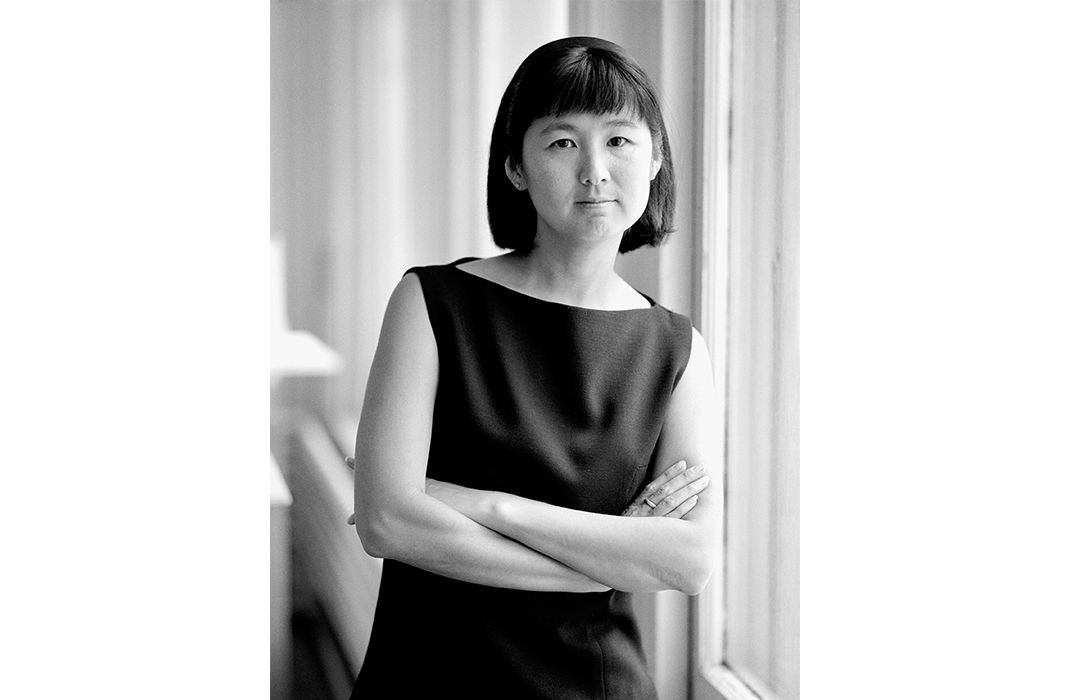 To step into the gallery space where Lin's work is on view is to be transported into an enchanting underwater wonderland. The glimmering marbles flow across the floor and up three walls as though they just floated in on their own, rather than being carefully glued into place.
Each of the marbles forms a part of the whole, just as more than 2,700 species of plants and animals make up the Chesapeake ecosystem, which Lin describes as a single living entity.
She wants to bring awareness to the ecological importance of the whole waterway as an ecosystem. People may only focus on one location along or near that waterway, she says. "This piece allows me to give people an idea of the totality. You see it as a single organism, as a living system."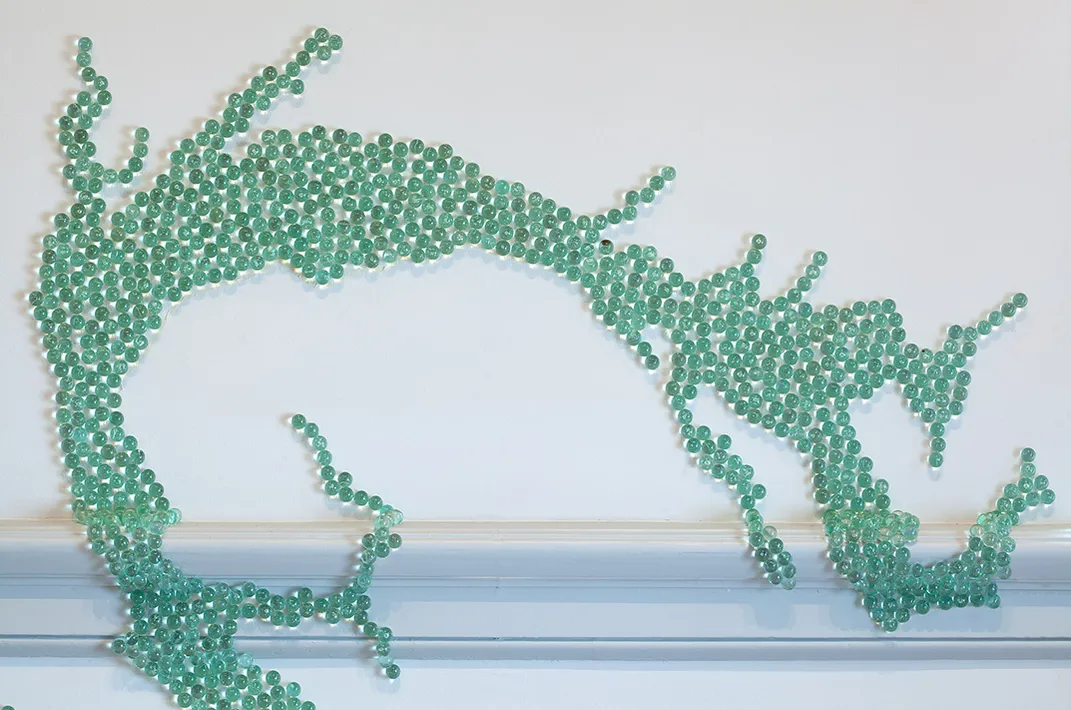 "Her exhibit really celebrates the magic of the Chesapeake Bay," says Joel Dunn, President and CEO of the Chesapeake Conservancy in Annapolis, Maryland.
This is not the first time Lin has found inspiration for her art in a body of water. Pin River-Hudson is an ode to the New York waterway in thousands of straight pins. Other "pin rivers" that Lin has constructed include the Colorado and Yangtze. A network of underground river channels in Indiana is brought to the surface in Above and Below at the Indianapolis Museum of Art. And mounds of earth up to 15 feet tall undulate across a former gravel pit at Storm King Wavefield in New Windsor, New York.
Her interest in bodies of water is an extension of her long time interest in environmental protection and activism, which started during her childhood, a period when legislative action such as the Endangered Species Act of 1973 and the Clean Water Act of 1972 emerged following the publication of Rachel Carson's Silent Spring in 1962.
"With those acts you had a lot of focus on the fact that we had polluted and really degraded the environment. And the beauty of those regulations has proven that if you create the laws and people stop that sort of pollution, nature comes back. Nature is very resilient," she says.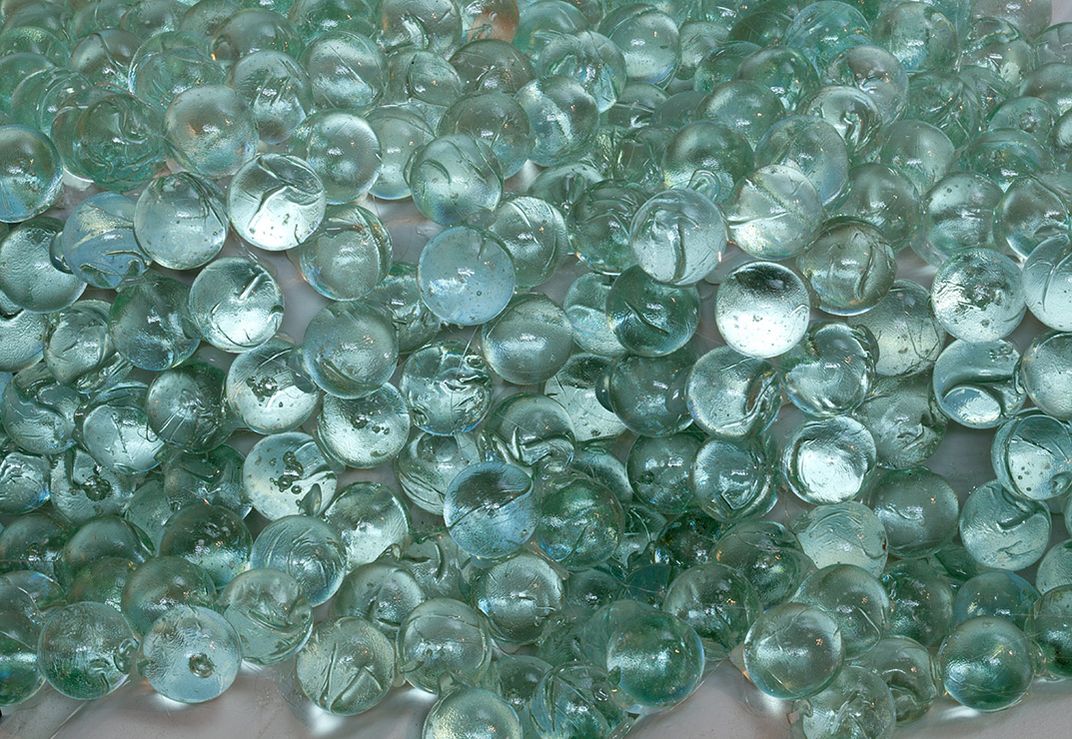 Conservationists, such as Dunn, believe that the Chesapeake Bay has the potential to prove that resiliency if they can raise awareness of the major threats the estuary faces: deforestation, loss of wildlife, poor water quality and rising sea levels.
"It's nice that she's done this piece on the Chesapeake because I think it'll inspire people to care about conservation," says Dunn. Artistic expression is one thing I think the conservation movement needs more of because that gives meaning and context for the conservation movement. It's another outlet to get the word out and raises overall awareness of the beauty of the Chesapeake Bay and the intense challenges we face in terms of protecting and restoring this ecosystem."
What does "wonder" mean to Lin? "It's magical, it's about beauty, it's something that inspires awe."
Maya Lin is one of nine contemporary artists featured in the exhibition "Wonder," on view November 13, 2015 through July 10, 2016, at the Renwick Gallery of the Smithsonian American Art Museum in Washington, D.C. Lin's installation closes on May 8, 2016.
UPDATE 11/19/2015: This article originally stated that Lin used 168,000 marbles; however that is the number that she originally intended to use, but the model contains 54,000.