I Can't Live Without That… Necklace?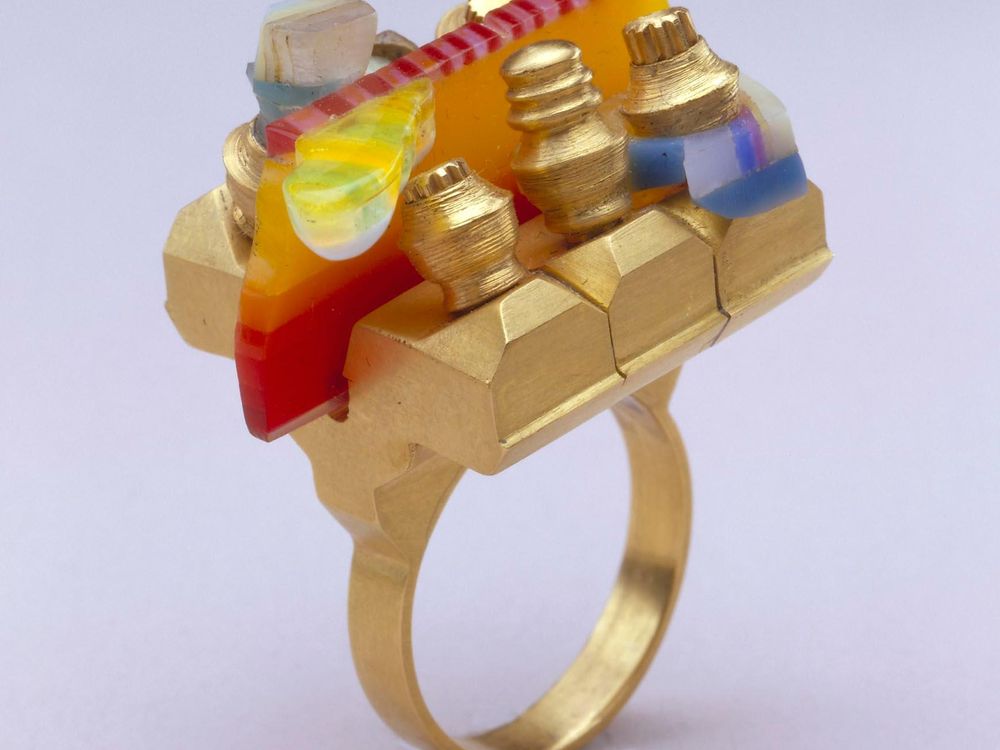 Lectures offered around the Smithsonian tend to bear titles that range from the curiously vague ("Children at Play: An American History") to the esoterically detailed ("Topics in Museum Conservation Lecture: Hygric Swelling of Stone"). So when a talk came up on "Protective Ornaments: Dressed for Defense" my editor sent me the details, with her own comic, free association:
"She narrowly escaped harm, when the bullet bounced off her 14-carat diamond."
With that in mind, I headed over to the lecture, with visions of fiercely militarized gemstones mounted in sharply pronged settings already occupying my thoughts. And I wasn't disappointed. Suzanne Ramljak, an art historian and editor of Metalsmith magazine took to a podium at Smithsonian American Art Museum's Renwick Gallery.
Was she suggesting, I wondered, that some latent warrior girl lurks within us when a woman utters the words: "I would just die for that necklace," or "I can't live without those earrings"? Jewelry is not usually considered a life or death matter, she said.
But delving into a photographic survey of historical protective ornaments–think armament like chain mail, helmets, and brass knuckles–spanning from the Stone Age to present day, it was clear that a case could be made that medieval protective gear could be considered a long lost cousin of today's glitz. "Not just as accessories, but necessities," she said.
Early stone necklaces, bracelets and anklets apparently served as a line of defense against animals, prone to attacking appendages. Jewelry adorned with claws and teeth and ornate helmets depicting the heads of ferocious creatures were donned so that their wearers inherited bestial characteristics. Today, people can be found safeguarding themselves with spiritual or superstitious charms like St. Christopher medals and four-leaf clovers.
Ramljak even noted some extreme examples of of "jewelry"–the ankle bracelet-cum-honing-device Martha Stewart wore when under house arrest and a locket designed to hold a potassium iodide pill to be taken in the case of nuclear disaster.
Check out the defensive and protective possibilities of the jewelry shown in the exhibition, "Ornament as Art: Avant-Garde Jewelry from the Helen Drutt Collection," on view at the Renwick Gallery through July 6.
(Photographs courtesy of the Smithsonian American Art Museum's Renwick Gallery. Esther Knobel, Israeli, born Poland, 1949, "Warrior (Macabi) Brooch," 1984, Museum of Fine Arts, Houston: Helen Williams Drutt Collection, © Esther Knobel. Claus Bury, German, born 1946, "Ring," 1970, White and yellow gold, Museum of Fine Arts, Houston; Helen Williams Drutt Collection, © Claus Bury.)