Events July 3-5: Flag Folding, Celebrate the Fourth, Explore the Heirloom Garden
Kick off the Fourth of July celebration this week with flag folding, a concert and a tour of the Heirloom Garden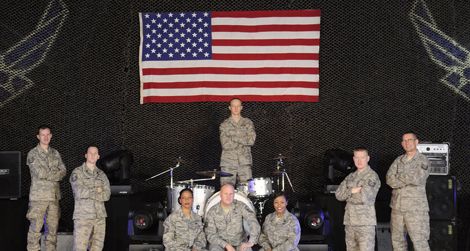 Tuesday, July 3 Flag folding
Begin the Independence Day celebration early and learn a little about the Star-Spangled Banner this Tuesday. Ever wonder how to properly fold a 1,260 square foot flag? Check out this demonstration—featuring a replica of the 30- by 42-foot Star-Spangled Banner. The original, that inspired Francis Scott Key to pen the lyrics that would become our national anthem is on display at the Museum of American History. Commissioned during the War of 1812 and first flown at Fort McHenry in Baltimore is meticulously cared for in its environmentally controlled chamber. Obviously, you can't fold the original during the demonstration, but the enormous replica will be ready for hands-on fun in Flag Hall on the second floor. Honor guards will show you how to properly fold the banner according to the Flag Code. Free. Tuesdays-Saturdays at 2:30, except July 4. National Museum of American History .
Wednesday, July 4 Max Impact concert
Celebrate the Fourth of July with the United States Air Force's premier rock band, Max Impact. Didn't know they could rock and roll? Come see for yourself this Wednesday and escape the heat while you wait for the fireworks to begin. 6:00 p.m. Repeats most Wednesdays through August 1. Free. Air and Space Museum.
Thursday, July 5 Heirloom Garden
Take in the beauty of the Heirloom Garden on a tour with a knowledgeable horticulturist. Bring the whole family and learn to identify the wide range of plants and flowers the Institution has to offer. Through September 10. Free. 1:00 p.m. Southwest corner Mall Terrace, National Museum of American History.
For a complete listing of Smithsonian events and exhibitions visit the goSmithsonian Visitors Guide. Additional reporting by Michelle Strange.