You Could Own One of Julia Child's Kitchens
Perks include a vacation home in Provence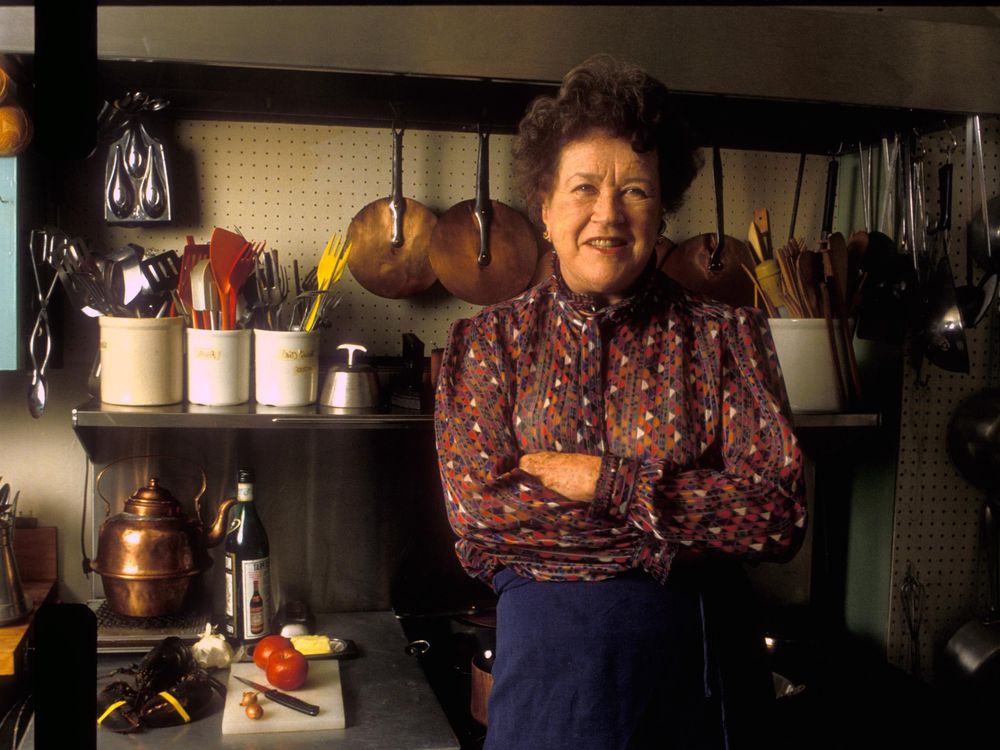 Cooking isn't always a high priority on vacations—after all, that precious downtime is a chance to kick back and relax. Unless you're an avid home cook, that is, who may find whipping up a gourmet meal a way to relax. As one of the world's most beloved cooks, Julia Child fell squarely into the second category. That's why she built one of her famous kitchens in her French vacation home: a home that, according to The New York Times' Peter Sigal, is now for sale.
The house, nicknamed "La Pitchoune" or "The Little One," was Child's informal retreat in Provence. Sigal reports that the 1,500-square-foot home was outfitted with a kitchen similar to the one Child used in the United States, including extra-high counters for the 6'2" chef and plenty of neat places to stash her cooking gear. Outlines on the pegboard walls still tell you where Julia wanted her pots and pans to hang.
Child entertained James Beard and other food legends in her kitchen, where she also tested recipes and, of course, made and enjoyed plenty of food. A representative of Sotheby's International Real Estate, which has listed the home at 800,000 euros (about $885,000), tells Sigal, "You could almost say we're selling the kitchen with the property thrown in."
For the less culinarily inclined, there's more to do at Child's Provence playground than cook—the house sports a swimming pool and is surrounded by olive trees and lavender fields. 
A hefty investment has never sounded so tasty. But if you're short on cash, don't worry. The National Museum of American History has Child's entire Massachusetts kitchen on display—it's foodie inspiration that won't require you to get out your passport or your pocketbook.
(h/t Town & Country)