You Can Rent an Entire Baseball Stadium on Airbnb
Travelers can use the field, clubhouse and batting cages of the Pensacola Blue Wahoos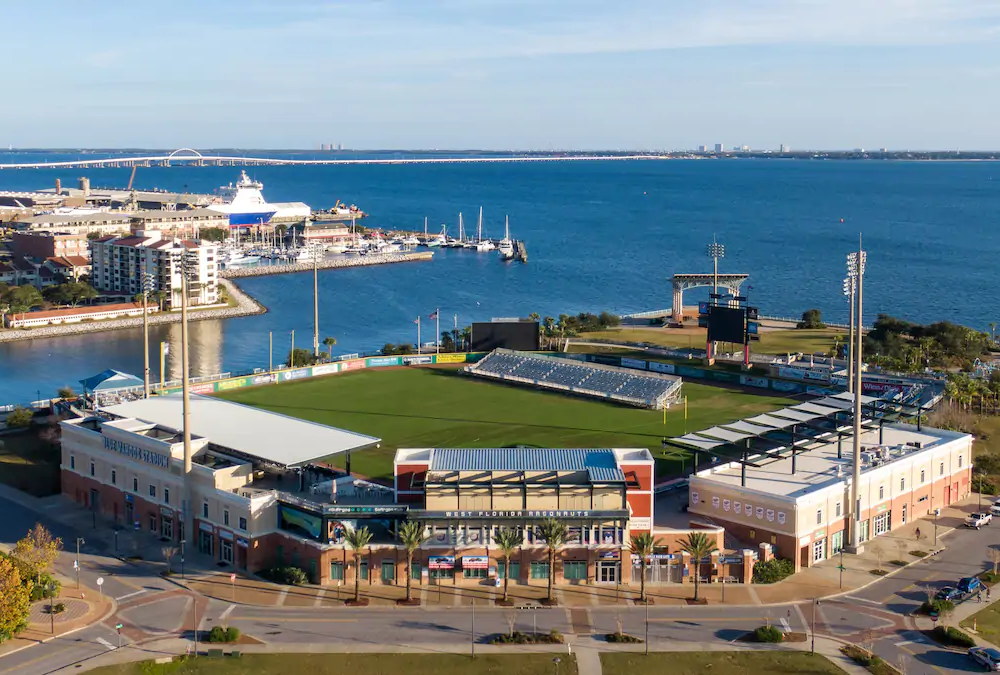 If you've always wondered what it would be like to be a professional baseball player, now's your chance: An entire stadium is available for rent on Airbnb.
The Pensacola Blue Wahoos—a minor league baseball team affiliated with the Miami Marlins—have listed their stadium on the vacation rental platform for $5,143 per night.
Renters get access to the field, the batting cage and the team's recently renovated clubhouse. The stadium features just one bedroom, which has space for up to ten people (though many of them would be in bunk beds).
"Want to hit with your friends in our batting cage? Be our guest!" says the listing. "Want to play catch on the field at 11:30 p.m.? Be our guest! Want to take batting practice while having a couple cold ones with the boys? Be our guest! Want to take down your siblings in ping pong and video games in the clubhouse? Be our guest! Want to enjoy breakfast at home plate? Be our guest!"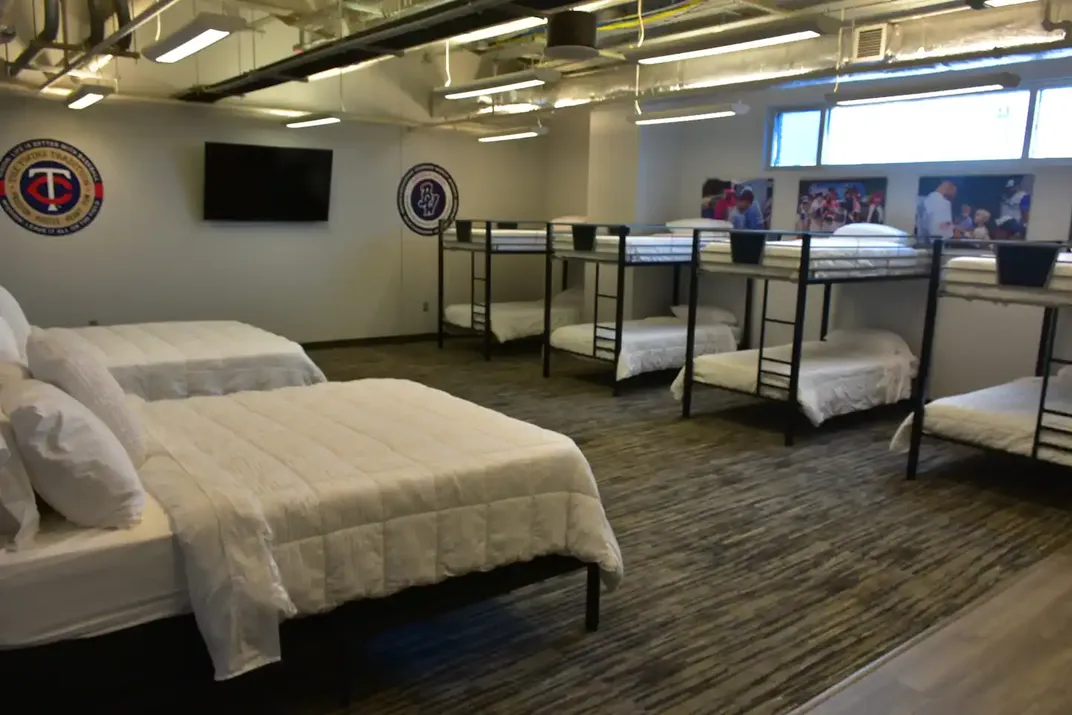 Renters are granted access to the batting tunnel, as well as helmets, balls and bats for those who want to practice their swing. Crews will also leave a batting practice set-up on the field so that vacationers can "hit from home plate, play catch in the outfield, run the bases, enjoy a picnic in the outfield or find other creative uses for the field," per the listing. (For the less athletically inclined, the stadium also features TVs, couches and a ping-pong table inside the clubhouse.)
The stadium has been listed on Airbnb before. It debuted on the platform in 2020—and at that time, it cost only $1,500 a night, according to ESPN Southwest Florida's Joe Winner.
When guests arrive for their stay, they'll be taken on a full tour of the stadium. A stadium staff member will also be on-call for the duration of the stay.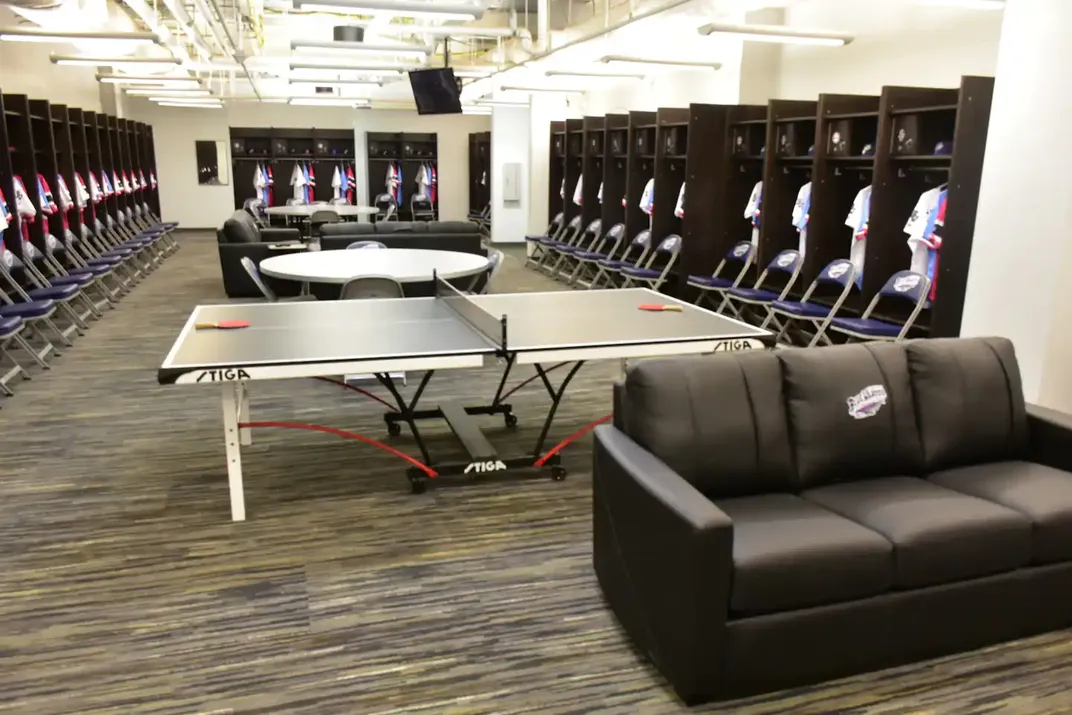 Built in 2012, the stadium can accommodate 5,000 fans on game day. That makes it the smallest stadium in the Double-A Southern League, though its size means that fans can sit closer to the action on the field.
If you can't make the trip to Pensacola, Airbnb offers plenty of other quirky rentals. The platform has awarded prize money to builders, designers and architects who dream up even wackier structures; recipients of these funds have proposed homes made from recycled tires or fashioned to look like giant flower pots.
Unconventional rentals are becoming an increasingly common marketing tactic. Earlier this summer, the company rented out Barbie's DreamHouse for two nights ahead of the Barbie movie. The Parisian opera house that inspired Phantom of the Opera also became an Airbnb for one night.