Yemen's Deadly Cholera Crisis is the Worst in the World
More than 200,000 cases have been reported in a country racked by civil war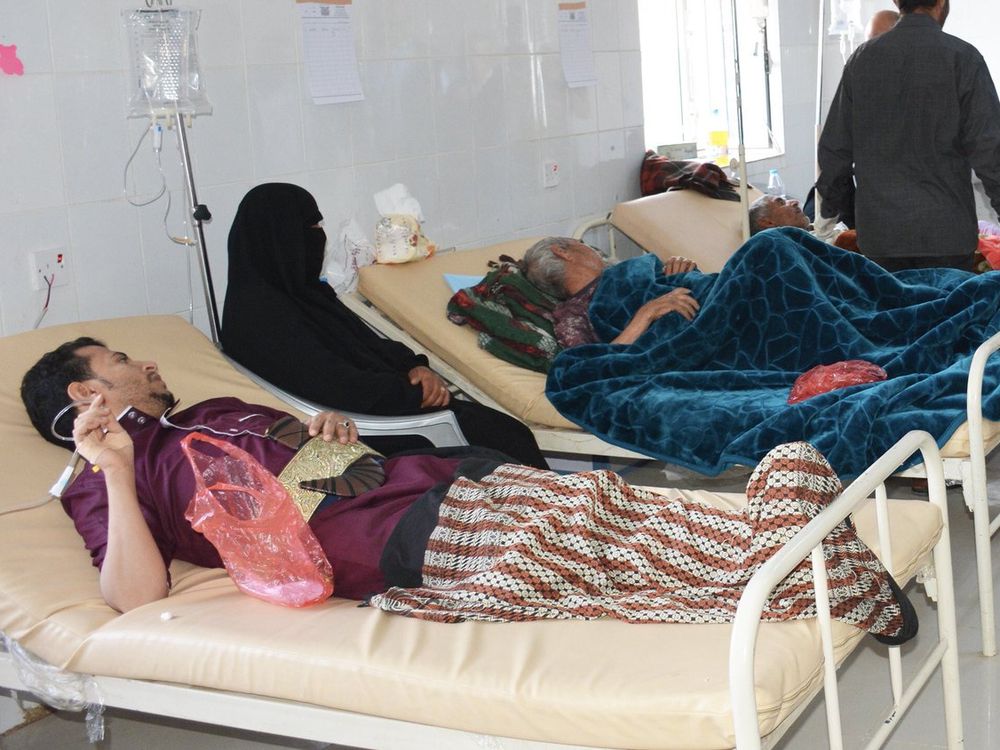 Where war rages, so does disease. Take Tajikistan, where civil unrest contributed to an outbreak of more than 400,000 malaria cases in the 1990s, or war-ravaged Syria, where an outbreak of polio has paralyzed at least 17 children. Now, reports the BBC, another conflict-driven outbreak is erupting: Over 200,000 cases of cholera have now been reported in Yemen.
In a statement, UNICEF and the World Health Organization said that 5,000 new cases are being added each day. So far, more than 1,300 people have died, a quarter of them children. "We are now facing the worst cholera outbreak in the world," said Anthony Lake, executive director of UNICEF, in the statement.
The highly contagious disease is transmitted through water or food that has been contaminated with the Vibrio cholerae bacterium. Symptoms include diarrhea and dehydration. While most cases occur without symptoms, and treatment is relatively straightforward, untreated patients with severe diarrhea can die in just hours.
Cholera outbreaks are common during times of disaster, and can keep communities already ravaged by conflict from recovering. Though the crisis is the worst currently being tracked by WHO monitors, it's not the worst on record. During the 19th century, multiple cholera pandemics raged. The third—and worst—cholera pandemic killed over a million people in Russia and tens of thousands elsewhere between 1852 and 1859, though it is impossible to estimate the pandemic's total death toll.
Yemen has been locked in a civil war between its government and Houthi rebels since 2015. Despite assistance by a Saudi-led multinational coalition, notes the BBC, a blockade, the country's economic collapse and ongoing airstrikes mean that 70 percent of the population now needs humanitarian aid.
It can't come soon enough: As a UNICEF spokesperson told NPR's Jason Beaubien, the country's health care system is at risk of "complete collapse." And cholera is not the only challenge. Last month the UN announced that a full quarter of people in Yemen are on the brink of famine due to the ongoing conflict, reports Reuters.
During times of war, it's even more challenging to provide basic health and sanitation. But as a World Health Organization team noted in a 2007 article on conflict and emerging disease, there is "a moral imperative" to do so—especially with populations made so vulnerable by lack of resources and the decimation of infrastructure. Meanwhile, Yemen's conflict continues—and if health workers are unable to respond rapidly enough, the cholera outbreak will continue as well.