Wreckage of a Nazi U-Boat Was Found Off the Coast of North Carolina
A freighter lost in that skirmish was also discovered in the "graveyard of the Atlantic"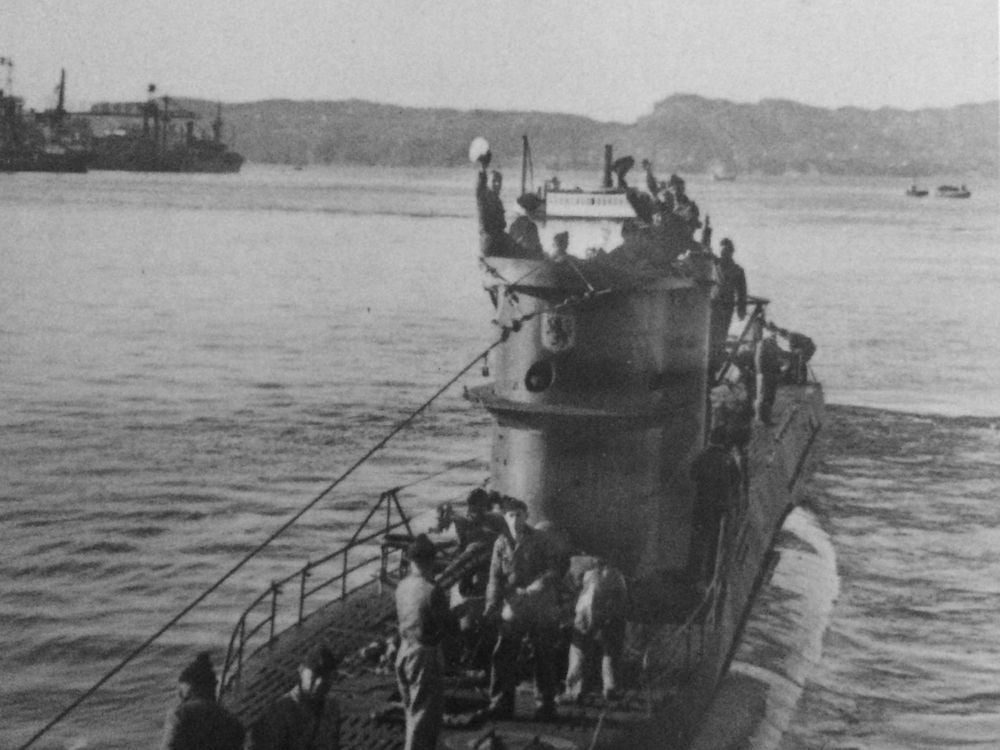 Researchers from NOAA's Office of Marine Sanctuaries just uncovered the remains of a World War II skirmish that took place off the coast of North Carolina. They uncovered a Nazi U-boat called U-576, along with a Nicaraguan freighter called Bluefields that the U-boat took down before it, too, was lost.
All of Bluefields' crew escaped with their lives, but everyone on board U-576 went down with their vessel. Those historic relics, NOAA reports, were found just 240 meters apart on the sea floor, about 30 miles off Cape Hatteras. 
The Washington Post describes what took place on the summer day that the ships sank, in 1942: 
The U-boat skipper, Hans-Dieter Heinicke, had a crippled submarine and was headed home when he spotted the juicy allied convoy off the coast of North Carolina.

Although Heinicke, 29, had a damaged boat, he had sunk only three ships on his four prior patrols and probably saw the 19 merchant vessels of convoy KS-520 plodding south at 8 knots as a chance to redeem himself.

About 4 p.m. on July 15, 1942, about 30 miles off Cape Hatteras, U-576 attacked. In the ensuing free-for-all, the sub sank one ship and damaged two others but was assailed by aircraft and escorts, and sank with all hands.
David Alberg, superintendent of the office that led the search for the ships, points out that the remains offer rare insight into a little-known piece of World War II history: "Most people associate the Battle of the Atlantic with the cold, icy waters of the North Atlantic. But few people realize how close the war actually came to America's shores."
The two ships are now protected under international law, NOAA adds, and the site of U-576 is regarded as a war grave.